Reading Time:

2

minutes
Not only does Health Canada tells us that we should eat less meat, but we all know it. Therefore, be the change you want to see in the world. Every weekend DINE Magazine vows to serve all our tastebuddies with a recipe fit for your Meatless Monday resolutions.
You have to believe me when I say: I am a noodle guy. But, too often when I stumble upon an intriguing sounding noodle item on a menu, I feel disappointed when it arrives. Eventually, I decided to just take matters into my own hands. This Sesame Soba Bowl is one of my favourite quick dinners and therefore in regular rotation in my household.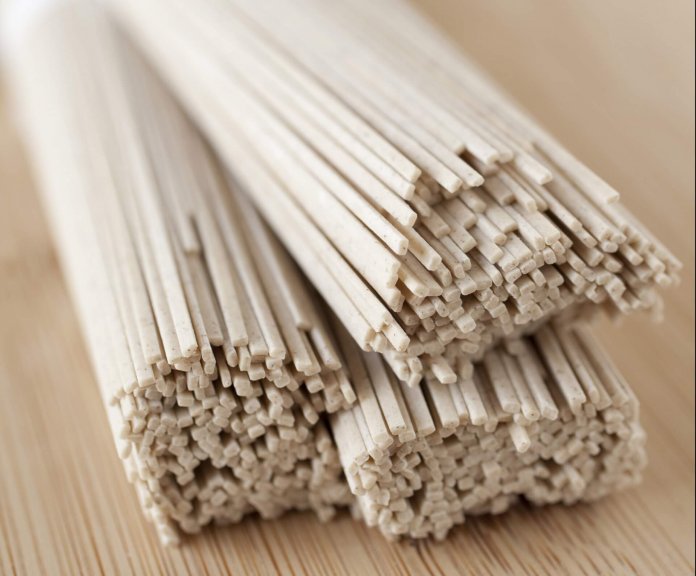 Soba, derived from the Japanese word for buckwheat, is a pretty guilt-free carb treat compared to its semolina and rice cousins. Buckwheat noodles are fat- and cholesterol-free and are a good source of nutrients like manganese, lean protein, and thiamine. Bonus: Soba does not contain gluten.
This is a base recipe. Add whatever floats your boat to make this recipe your own. With Spring hopefully around the corner this is a perfect indulgence that will take you no time whatsoever.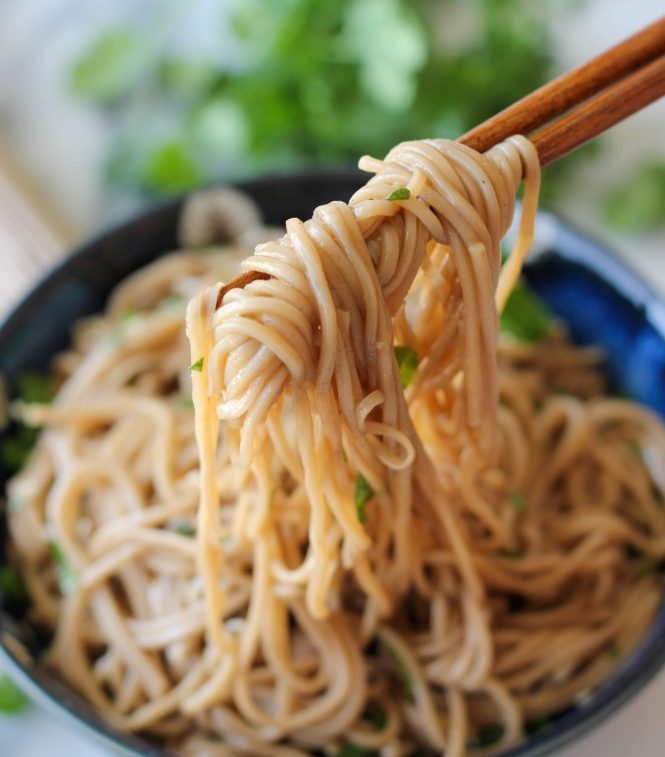 Ingredients (for 3-4 bowls):
12 ounces (330-340g) of soba noodles
Dressing:
1/4 cup rice wine vinegar
2 tablespoons soy sauce
1 tablespoon sesame oil
1 tablespoon sugar
1 clove garlic, pressed
1 teaspoon grated ginger
2 spring onions, thinly sliced (white part only)
1 tablespoon Sriracha (optional)
Garnish:
1 teaspoon sesame seeds
Thinly sliced green part of the spring onions
3-4 eggs
2 tablespoons chopped fresh cilantro leaves (optional)
Instructions
Bring a large pot of water (unsalted) to a boil. Add the soba and cook the noodles according to package instructions. Once they are done, rinse under cold water; drain and set aside.
In a small mixing bowl combine vinegar, soy sauce, sesame oil, sugar, garlic, ginger and spring onion. Whisk into a dressing
It's time to make some eggs-iting decisions. I like this soba dish with a soft-boiled egg as a garnish. But any variety goes. Boil, poach, or fry – it's dealer's choice.
It's time to assemble. Mix the soba with your dressing and sprinkle it with sesame seeds, and spring onion.
Divvy up into serving bowls and garnish with your egg of choice. Enjoy.