Reading Time:

2

minutes
Hola! Latin cuisine has been bursting its way beyond its borders and onto the plates and into the hearts of people all over the world for decades.
There's nothing like sitting on a patio on a hot summer day and ordering an ice cold cervesa, paired with a plate of nachos, served with fresh tableside guacamole, or a plate of tacos with tender sirloin steak or chicken. Don't forget about the ceviche verde made with tomatillo, olive, avocado and cucumber. And if you've never had a pupusa before, please finish reading this article and run out the door to go try one. It's a deliciously fried golden-brown dough stuffed with either carne or queso (meat or cheese). Dishes are elevated with vegetables and spices used in the Latin culture and include things like citrus juices, garlic, cilantro, jalapeno and lime.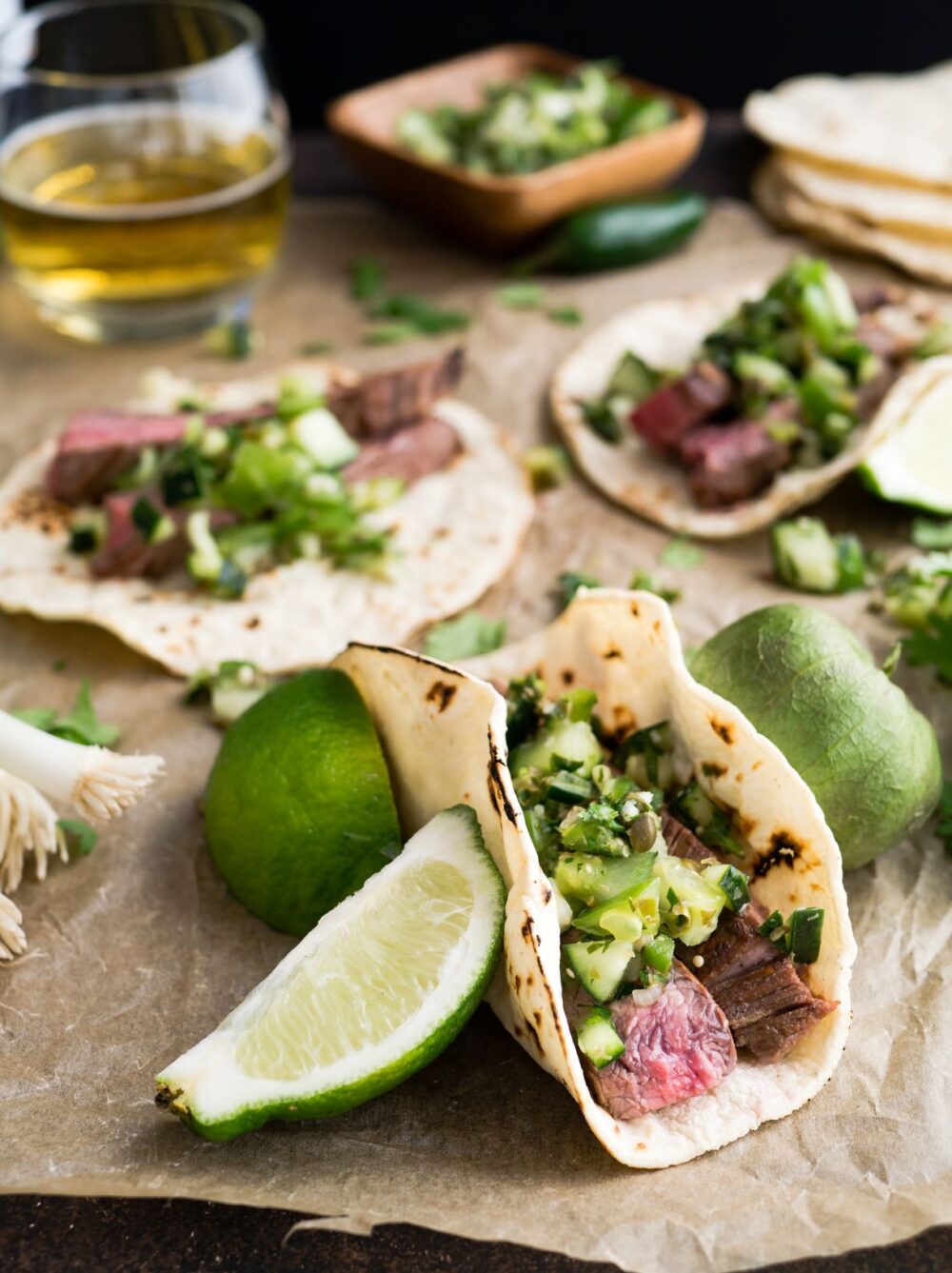 Photo credit: Unsplash, Christine Siracusa.
And for dessert, three words: Tres Leches Cake, made with condensed milk, evaporated milk, cream, citrus and anise.
But the one thing, the one key ingredient that binds this incredible cuisine together is Love. That's the secret.
In an authentic Latin restaurant, if you're lucky, you'll catch the chef singing or even dancing whilst preparing food because they enjoy what they do, and what they do is put happiness on a plate. They are happy to cook and share their knowledge and creation with their guests, and that stems back to family. A Latin dinner table never has less than ten people sitting at it. The laughter, stories shared, and memories made is where the passion comes from; being able to share those recipes from generation to generation and having appreciation for dishes that date back centuries.
The quote, 'do what you love and you'll never work a day in your life' applies here, as you can see it, feel it, taste it.
Read more: