Store bought baby foods can certainly be a nutritious choice for your little one. However, there are some unique advantages to preparing your own. Homemade baby food is becoming a popular choice amongst parents because:
It's cost-effective
Allows you to use fresher and seasonal produce
Provides opportunity to incorporate cultural foods and flavours
Makes it easier to adjust textures and seasonings to suit your child's own preferences
Kitchen Tools
When making your own baby food, a blender or food processor will help to achieve a time-efficient, consistent texture in the final product. If you do not have access to either of these gadgets however, a simple fork and some elbow grease can do the job just as well. If you plan on batch cooking and freezing, you will also need some storage containers and ice cube trays.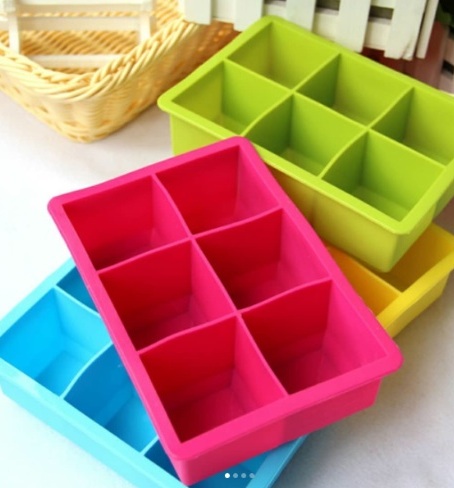 Food Safety
Food safety is always important when you are preparing your own food. Babies, in particularly, do not have immune systems as strong as ours. Therefore, be sure to exercise extra caution when handling their food and be mindful of both hand and appliance hygiene when you are making it yourself.
Cooking
Most baby foods incorporate soft-cooked and puréed fruits and vegetables. Boiling, steaming and/or microwaving are the best techniques to achieve a consistent, desirable texture in these types of foods. After cooking, mash, grind or blend your fruits and vegetables. You may find that you need to add some water. Do this gradually however, as a little goes a long way, and it is easier to add liquids than it is to remove them. At this point you can add some spices, but try to refrain from any salts and sugars.
To add some protein to your child's diet, follow similar procedures with meats and meat alternatives such as unsalted, ground beef, chicken or fish and/or cooked beans, peas lentils and tofu. For the best texture, baking or roasting raw meats and reheating meat alternatives is recommended.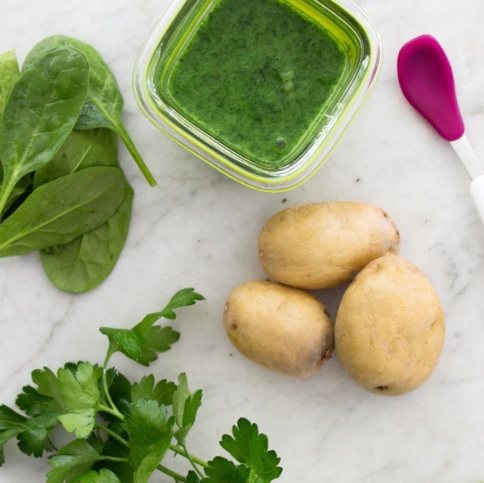 Food Pairings
Making your own baby food is a great way to introduce your baby to new flavours and add variety to their diet. Here are some nutritious food combinations to get your started:
chicken + broccoli
chickpeas + sweet potato
tofu + mango
Storing
Homemade baby food is highly perishable and typically only lasts in the fridge for up to two days. Be mindful of this when you are deciding how much baby food to make and how you will store it. If you are looking to batch cook, you will need some ice cube trays and to make some space in your freezer. Pour or spoon your prepared baby food into the cavities of an ice cube tray. Cover it thoroughly with plastic wrap, and place it in a freezer bag that has been dated. Baby food will keep well frozen for up to one month. When you are ready to serve, take out however many 'food cubes' you think you will need to thaw.
Do not thaw baby food on the counter. Thaw it either in the refrigerator or the microwave. Also, do not refreeze baby food once it has been thawed, and avoid leaving it out at room temperature for more than two hours.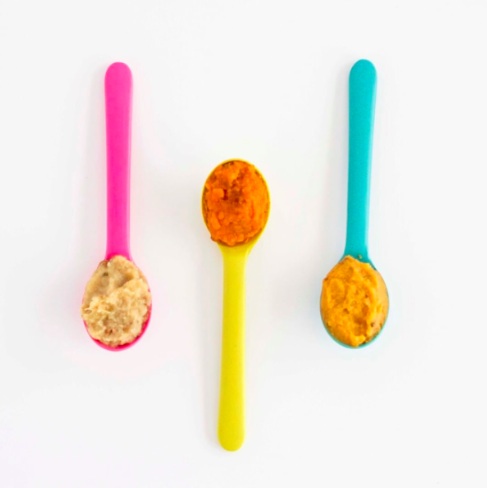 Do you make your own baby food? Leave a comment below telling us what your child's favourite flavour combination is!
Read more: