Reading Time:

4

minutes
A thousand years ago, our ancestors hunted for food and for survival.
Today, we grab our friends and hunt for the perfect spot to capture the perfect picture for the perfect post to Instagram.
But hey, this is Toronto. A hub for artists, musicians, influencers and bloggers alike. A core of creativity, where visionary minds bring beauty into being.
And what better place to capture said beauty… than a trendy, cute café.
Toronto certainly has no shortage of these. So to make your life a little easier – and save you the Uber fare of running around town to find a sweet spot – here is an ultimate list of the cutest café's your Instagram has been waiting for.
Dineen Coffee & Co.
140 Yonge St, Toronto, ON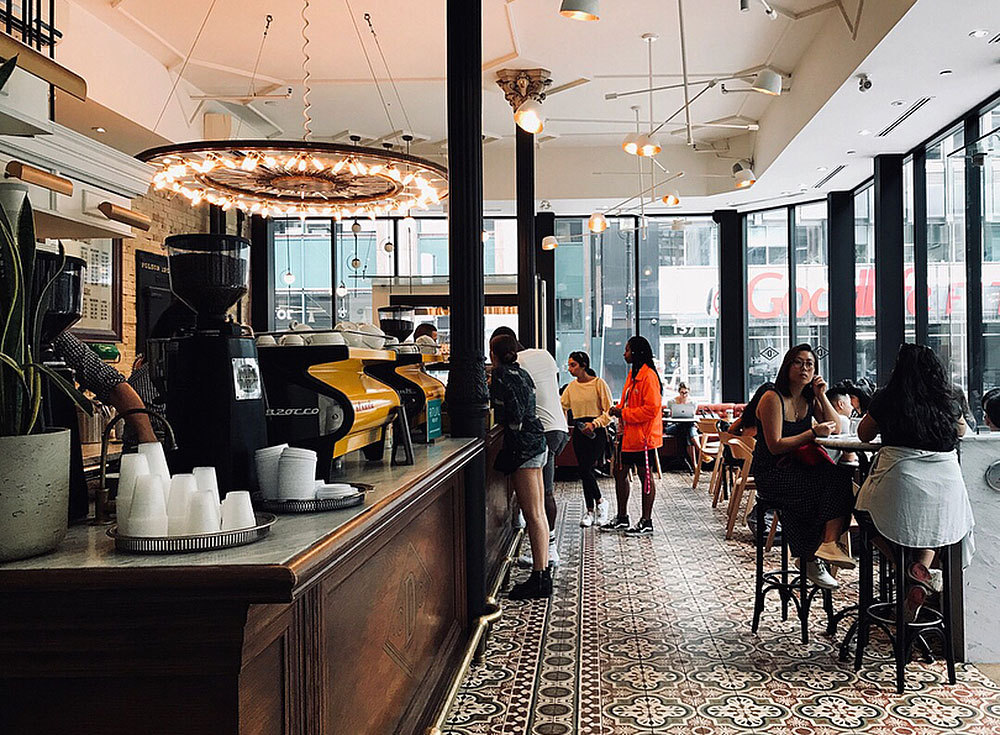 An elegant affair, Dineen combines historic beauty with facets of the future. Sleek black Corinthian columns; exposed brick; dark wood. Their modern grey marble countertops, make the perfect backdrop for your dreamy cappuccino and plated croissant. From floor to ceiling this café is ready for its close up.
Balzacs
1 Trinity St, Toronto, ON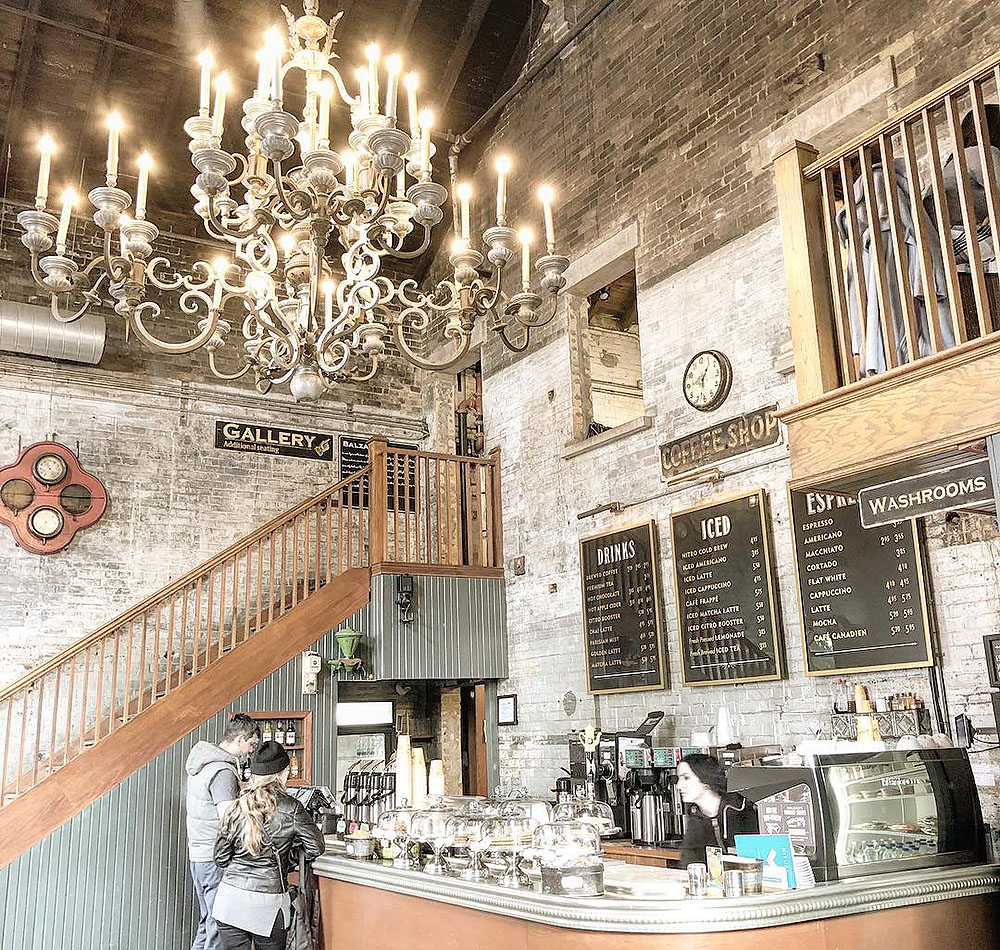 Balzacs is a true beauty and a trip back in time! Their café in the Distillery District sits in an old brick building. Vintage posters and art décor line the walls. While a giant chandelier lights the way to a second floor, for even more photo ops. If the Distillery District is a little too out of the way, no worries. With several locations scattered across the city, there are plenty of options to turn to. 
Sorelle & Co.
161 Yorkville Ave, Toronto, ON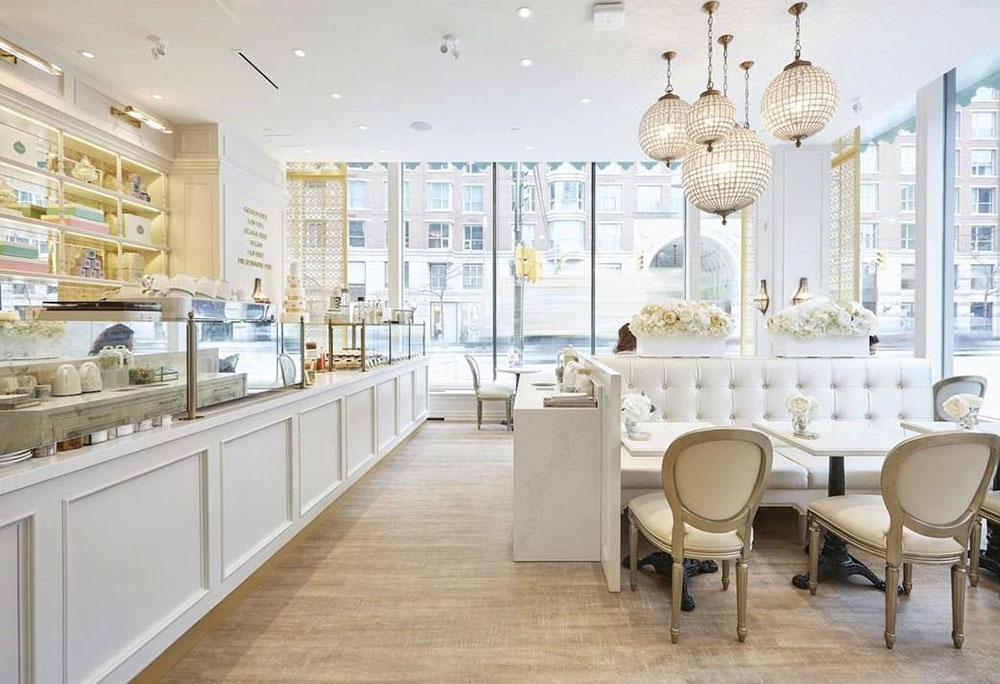 As pretty as they come, Sorelle & Co. is not a café, it is a castle! Every inch of the place shines. Gilded plates and quartz coasters. Plush white furnishings. Pale pink bouquets. Dazzling orb chandeliers. And desserts and coffees that almost outdo the aesthetic of the café. A must-see, must-experience spot.
Portland Variety
587 King St W, Toronto, ON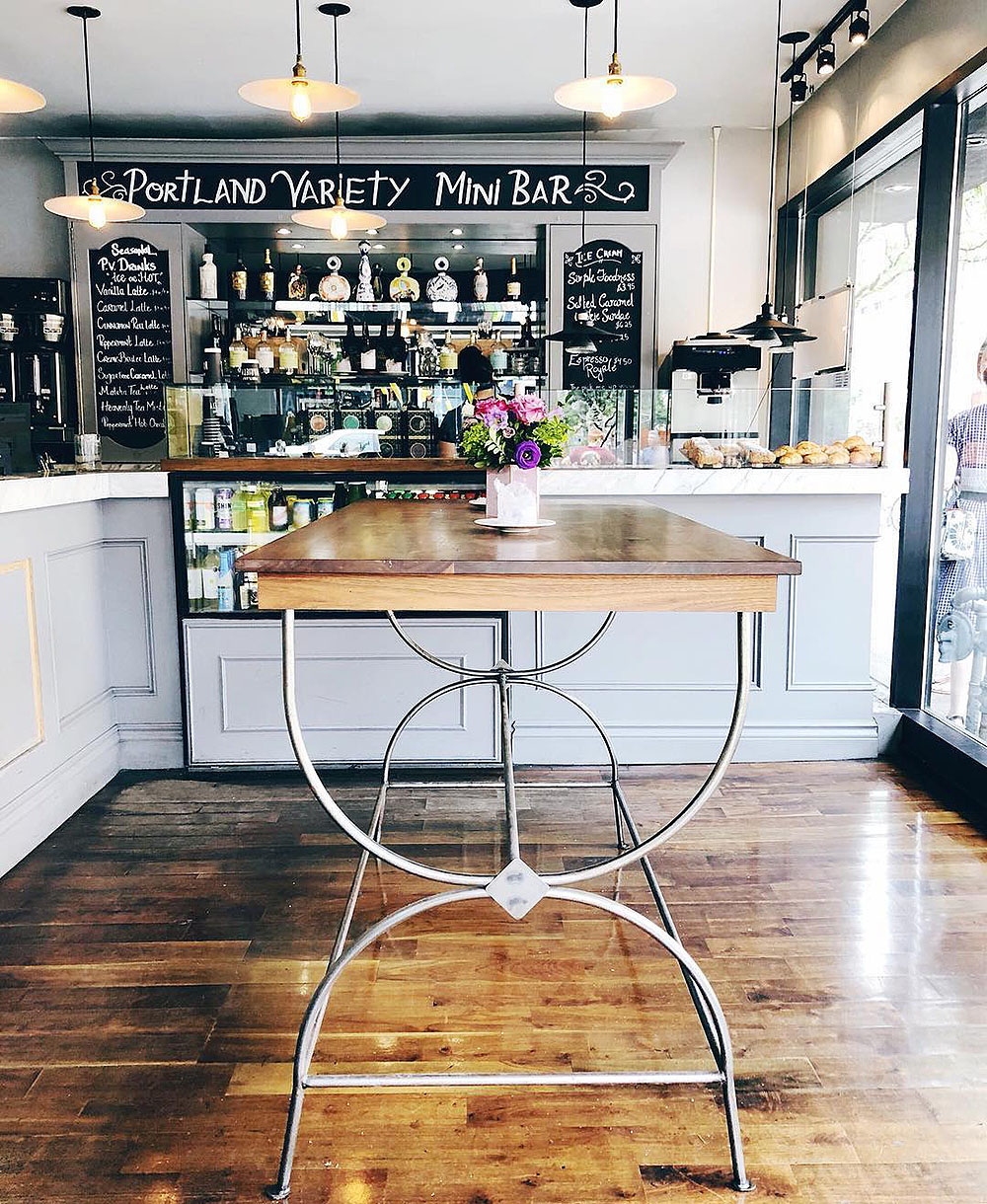 Clean, cool, sophisticated and suave. Portland Variety brings a NYC vibe to the Six. Their grand windows offer great light for their gradient grey café. The space may be small, but it makes a big impact. Try to head over at an off time like 10am or 4pm – with less of a rush, you'll get a little more privacy and much better pictures.
Little Nicky's Coffee
375 Queen St W, Toronto, ON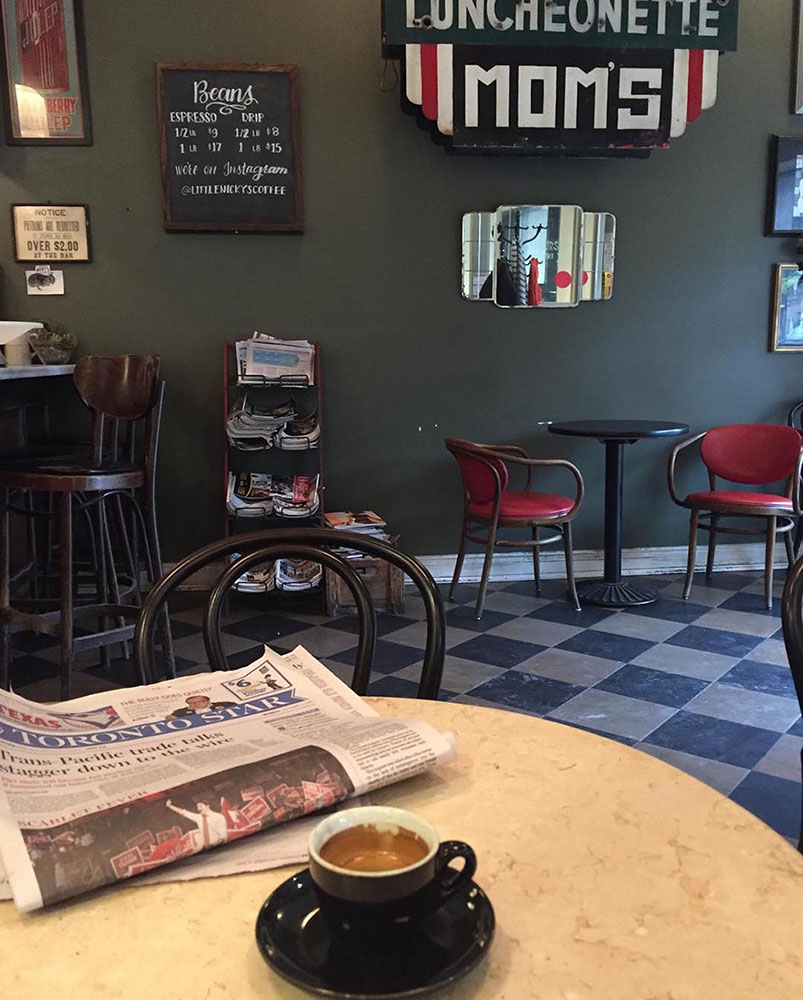 Dark and moody, but with donuts! Olive green walls and Alice in Wonderland floors set the tone for an urban eatery that feels somewhere in between an old Irish/American diner and café. Either way, we love this cozy little spot, and so do our cameras.
Early Bird Coffee and Kitchen
613 Queen St W, Toronto, ON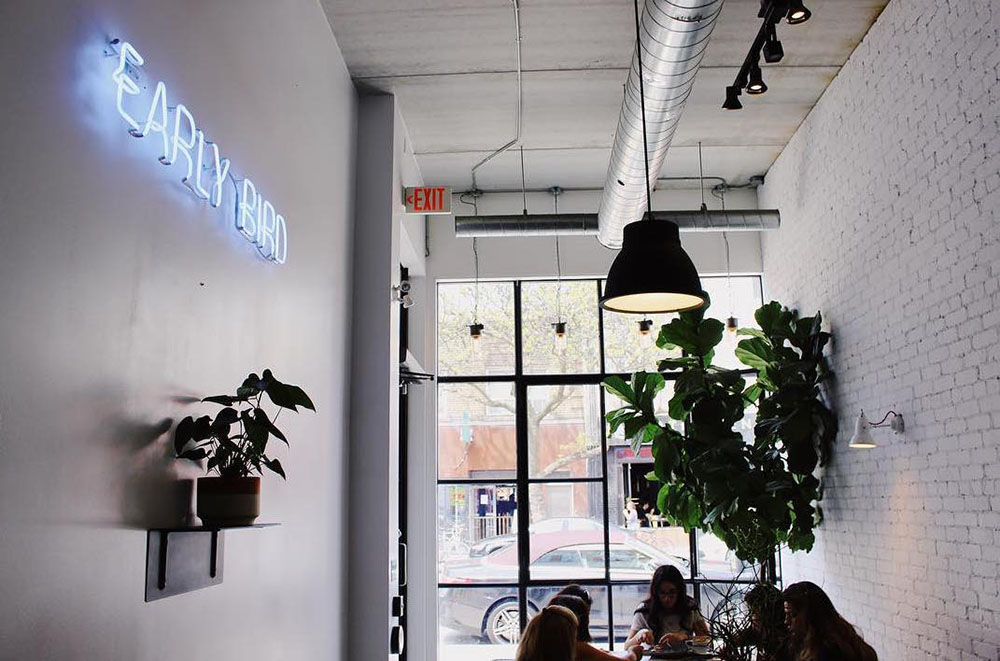 High ceilings and tight spaces await you at the Early Bird on Queen West. But squeeze on in because this café is C.U.T.E. cute! Modern. Bright. Urban. Fresh. Stepping into Early Bird feels like stepping into a bloggers IG page. It's an aesthetic you'll wish you could replicate for your bedroom! White brick walls, oversized green plants and hanging vines make the perfect backdrop for your pic to show off your ootd. Meanwhile, off-white marble and distressed wood table tops are the ideal platform for your crazy colourful food…we're talking green avocado roses, pink rainbow radishes and splashes and dashes of white, yellow and red. Bring your cameras and your appetites.
Page One
106 Mutual St Unit #8, Toronto, ON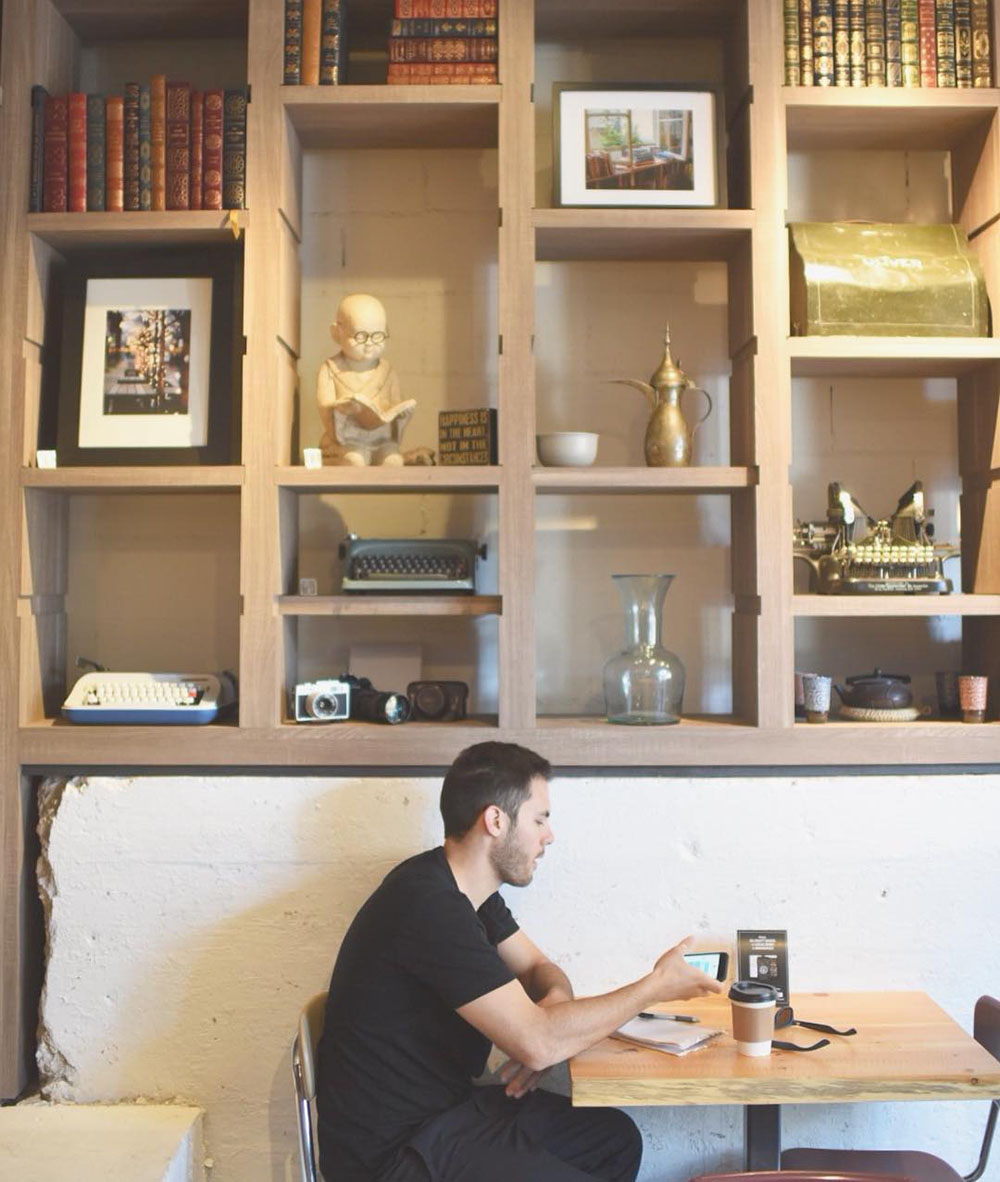 The world needs more café's like Page One! Spacious, but cozy and warm. Their dim lights set the mood for an intimate retreat where one could meet with friends or find inspiration and write a novel. Boxed shelves show off a collection of eclectic art, Buddha statues, old books and classic typewriters. Neon signs hangout near the bar. Plants peak out from tiny pots. And a television plays black and white movies (and sometimes outlandish animations) on silent. The space is refreshingly different, and fun. And the service, exceptional – be prepared for great coffee art.
Dark Horse Espresso Bar 
416 Front St E, Toronto, ON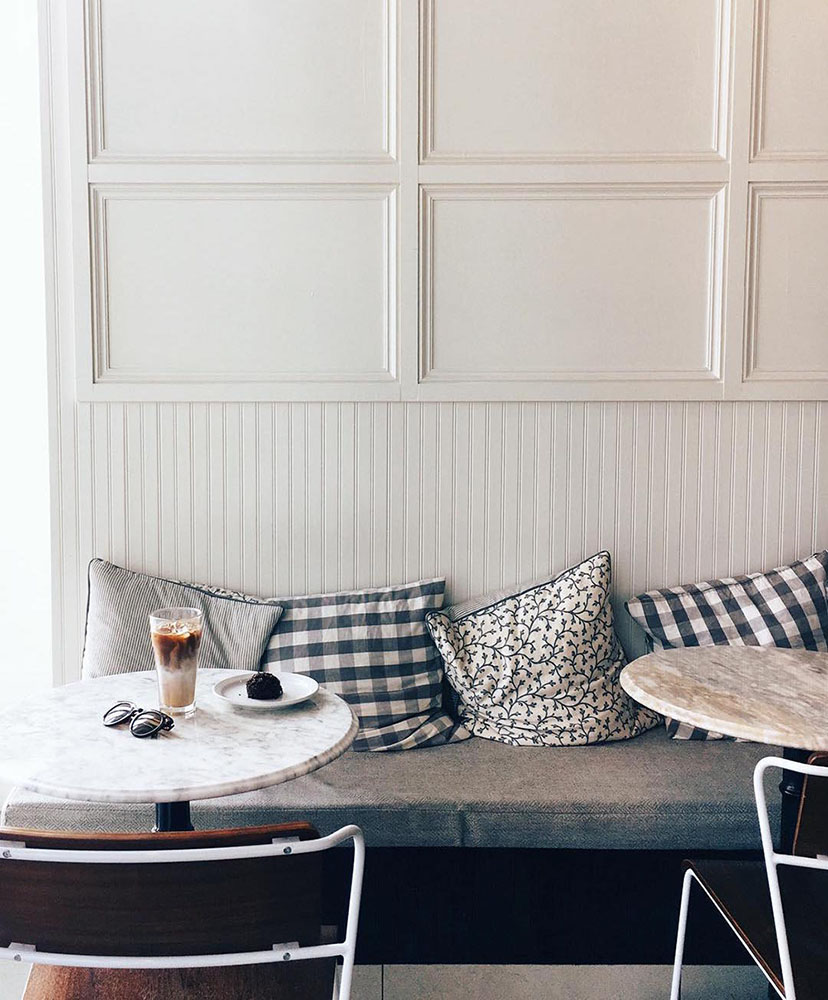 It's a miracle how Dark Horse can take a space so big, so open and so bright, and still make it warm and welcoming. Explore the textures of this café; look for the beauty in the ivory walls, or the simply styled counters. Cozy up on a couch and use the pillows – if they match your look. A word of advice, take a seat near the wide reaching windows… they cast a glorious light (#nofilterneeded).
Sorry Coffee Co.
102 Bloor St W, Toronto, ON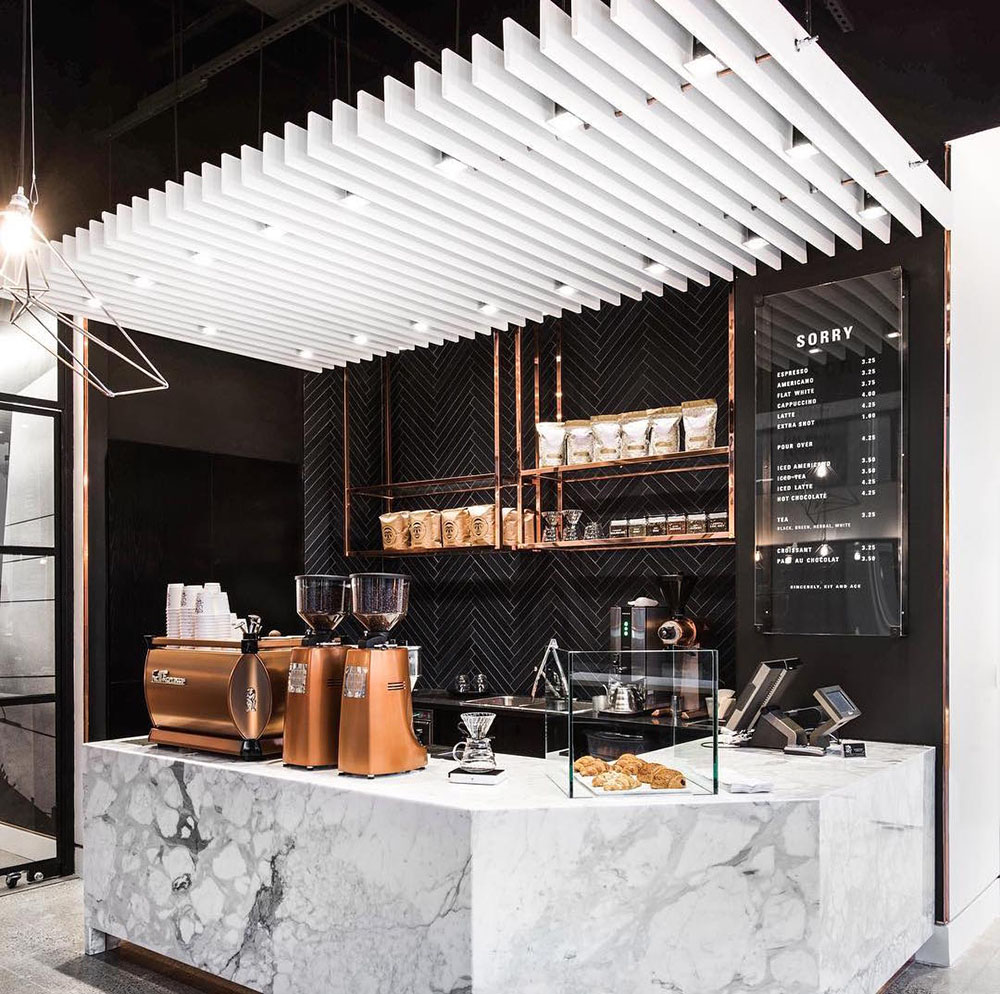 Sorry not sorry, this place is too pretty! The cappuccino art, flawless. The marble countertop; the copper details; the thin geometric lighting fixtures and furniture. Perfection! This café is fiercely stylish and trendy. You'll be sorry if you don't go.