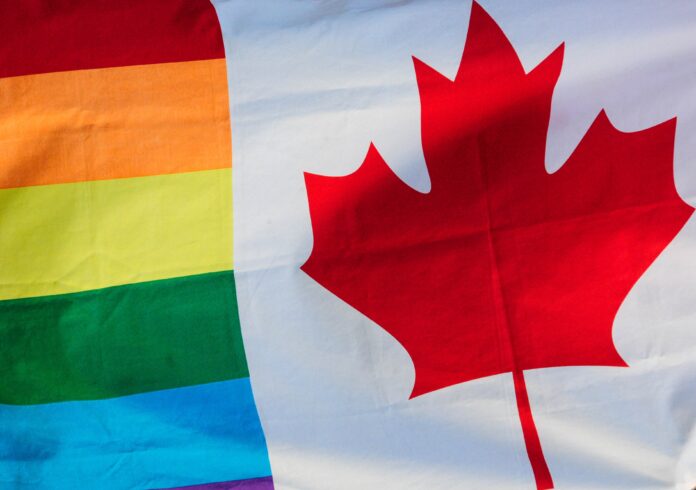 For those who are looking for the queerest places to visit this spring and summer, why not head to these, the best LGBTQ-centric neighbourhoods in Canada?
Church and Wellesley, Toronto, Ontario
Probably the first place most Canadians think of when they hear 'The Village'. The intersection of Church and Wellesley Streets is surrounded by different bars, clubs, restaurants, and the like, all focused on serving the gay community.
The main downside is that most of the village is focused on gay men, which can feel exclusionary to other LGBTQ community members. My personal favourite is Crews and Tango, an incredible drag bar and club that puts on shows every night of the week.
Queen Street West, Toronto, Ontario
If you're looking for a more intersectional feel (I usually am), head out west on Queen Street to find more generally-queer focused businesses and bars. Places like the Beaver have a friendlier and more down to earth vibe than many more elaborate gay bars. Plus, Queen West is host to tons of shopping and art galleries galore.
Davie Village, Vancouver, British Columbia
If you're seeking somewhere a bit more seasonal, check out Davie Village, located in Downtown Vancouver. The LGBTQ area is focused between Burrard and Jarvis streets, and hosts a diverse area of amazing bars, restaurants, and music venues. Its most notorious business is Little Sister's Book and Art Emporium, notable for its 1990s era legal battle with the Canadian Border Services Agency, but it also hosts delicious restaurants like Samurai Japanese and great nightlife spots like The Junction and Celebrities.
Le Village gai, Montreal, Quebec
Le Village gai, or simply the Gay Village, has been a major part of Montreal for many years. Many LGBTQ businesses came to the area in the 1980s, due to cheaper rent and property values, and they prospered. Dance through the night at clubs like Unity, Stock Bar, and Complexe Sky, and take your meals at one of their many restaurants, including Le Resto Du Village and La Mie Matinale Bakery.
Jasper Avenue, Edmonton, Alberta
A newer LGBTQ hub, Jasper Avenue has grown its LGBTQ community in recent years. It may be small, but it's growing, and it is conveniently located for Edmonton's Pride celebrations. Get in on the ground floor of this up and coming community!
Read more: