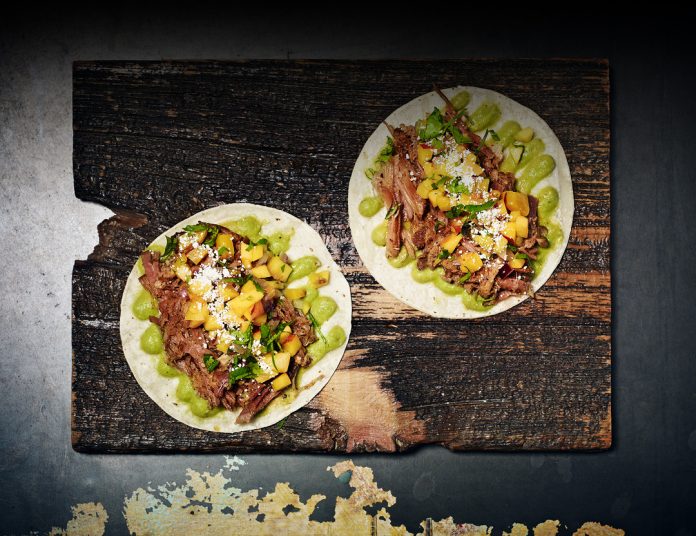 Happy Thursday, but more importantly happy Taco Day! We rounded up our favourite restaurants that will make you feel like you were transported straight to the Valley of Mexico.
1. Campechano Taquería, 504 Adelaide St W, Toronto, ON M5V 1T4
If you're looking for the perfectly balanced taco, stop! Campechano has the best ratio of textures with each bite being better than the last. It has fresh ingredients that will make you feel like you're in the heart of Mexico.
Try: The pescado tacos!
2. El Caballito Tequila Bar, 220 King St W, Toronto, ON M5H 1K4
Known for their cool vibes and hot tacos, El Caballito is Toronto's hidden Mexican gem. It is easy to miss, but impossible to resist. Make sure to head over on Taco Tuesday for a discount!
Try: The beef brisket tacos!
3. El Catrin, 18 Tank House Lane, Toronto, ON M5A 3C4
The atmosphere is vibrant and inviting, but it's the food the keeps us coming back! The seafood dishes are super colourful, and full of flavour. The guacamole is a must – they make it right at your table!
Try: The camarones enamorados tacos!

4. El Trompo, 277 Augusta Ave, Toronto, ON M5T 2L7
Located in Kensington market, El Trompo is both authentic and affordable. The meat is always tender, and they pair ingredients that create the perfect harmony of flavours.
Try: The al pastor tacos!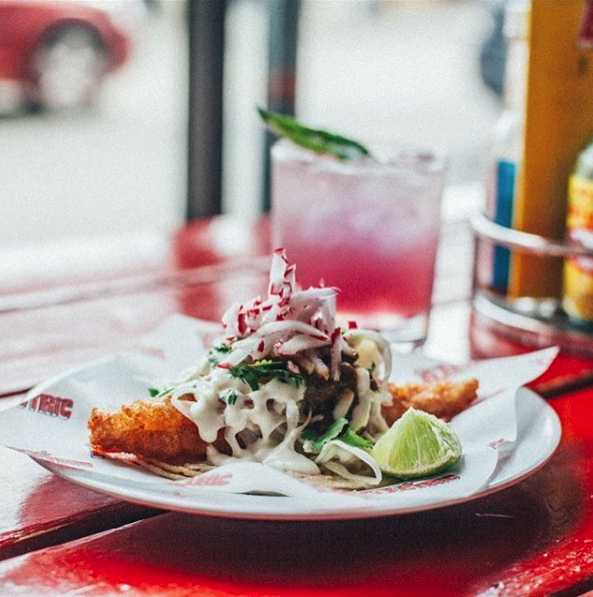 5. Grand Electric, 1330 Queen St W, Toronto, ON M6K 1L4
This hot-spot is a Toronto favourite, and there is no surprise why. Aside from the amazing assortment of hot sauces and their flavourful toppings, their vegetarian options are superb. 
Try: The baja fish tacos!
6. La Carnita, 130 Eglinton Ave E, Toronto, ON M4P 2X9 (+3 other locations)
While the drinks are amazing on their own, the best part of La Carnita is their tacos. They were so delectable with the perfect amount of crunch. The overall experience was fun, with a cozy, yet trendy vibe.
Try: The pollo frito tacos!

7. Playa Cabana, 111 Dupont St, Toronto, ON M5R 1V4
The restaurant is small, but where they lack in size they make up in tacos! The tacos are perfect in portion, and the short rib taco is in a league of its own. Our server was super friendly, and checked in regularly so we were never waiting on anything. Beware: the chips are addicting!
Try: The ancho braised short rib brisket crispy tacos!
8. Seven Lives, 69 Kensington Ave, Toronto, ON M5T 2K2
If lost, please call Seven Lives. We seriously can't get enough of this place. No matter what you try, we guarantee you will enjoy it. PS – cash only!
Try: The camarones a la diabla!

9. Tacos El Asador, 689 Bloor St W, Toronto, ON M6G 1L3
Their tortillas are made from scratch, and the effort does not go unnoticed. Wrapped in the blanket-like softness are unique ingredients that you never would have thought of but wish that you did! The flavouring is the melt-in-your-mouth kind of good!
Try: The birria tacos!

10. Wilbur Mexicana, 552 King St W, Toronto, ON M5V 1M3
Even if you're a meat lover, the vegetarian options will blow. your. mind. It has a cool atmosphere and super quick service. Special mention goes out to the self-serve salsa bar!
Try: The mushroom tacos!