Reading Time:

7

minutes
Wonderfully whipped frosting
Adorned with a rainbow of candy confetti,
Resting on a soft cloud of moist cake. The alluring aroma of oven-warmed spices.
The sweet taste of frosting on your tongue.
Blissful.
Sink your teeth into a fluffy cloud of vanilla daydreams,
Or cocoa comforts…
Carrot cake creations…
And red velvet victories.
Caramel spices… Creamy coconut … Luscious lemon…
How could you ever choose just one of these sweet little treats?
These cute little cakes in a cup have continued to grow in popularity over the years. Their sweet tastes and pretty packaging win over hearts and stomachs. They are a welcomed guest at the dessert table and the star at every birthday. Instagram has become overwhelmed by frosting flowers and fanciful fondant. Every at-home-baker and established bakery works tirelessly to create the perfect piece of art with sugar… each trying to out do the next, with designs that make the treats almost too pretty to eat!
But as we well know, it's not so much what's on the outside that counts… as it is the inside and the taste. And what could be better than the taste of a decadent, delicious, delightful… vegan and gluten-free cupcake!
A few years ago, hunting for such a treat would not only be a trying venture, but an expensive one at that! Now a days, the options are far more plentiful, pretty and reasonably priced.
So if your sweet tooth is as big as mine, and you find yourself in desperate need of a plant-based, gluten-free cupcake dessert, then please enjoy my list of the best bakeries in and around Toronto for these bite-sized little beauties.
Sorelle and Co.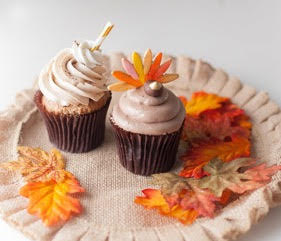 With three locations to choose from, (1050 Rutherford Road Vaughan, ON; 161 Yorkville Avenue Toronto, ON; Saks Food Hall 176 Yonge Street Toronto, ON), and an ever changing menu that keeps your taste buds in a trance, you will never find a better place to pick up a delectable designer cupcake. Throughout the week, Sorelle and Co. mixes things up – so to say. Each day, you will see a new collection of picture perfect cupcakes adorn their glass covered displays. They play around with fun and classic flavours like chocolate, coconut, carrot, vanilla, red velvet, banana, and lemon. Not to mention, the specialty flavours that peak out around the holidays and changing seasons. But it's not just the cake… their miraculous mountains of frosting come in even more flavours, and bring with them a plethora of elegant garnishes and embellishments like fresh raspberries, fondant flowers, metallic beads, chocolate drizzles (and sometimes, even cute little characters to commemorate special times of the year – you must see what they do for Christmas and Easter especially!).
Sorelle and Co. undoubtedly has the prettiest cupcakes in all the land. They are fit for a queen; mighty in size and finger-licking in flavour. These beauties inhabit many Instagram pages, but best of all, these divine desserts are made entirely plant-based, gluten-free, soy-free, nut-free and preservative free. Placing them at the top of my list for the best vegan cupcakes in Toronto. Each is a true piece of fairy-tale art come to life, with a vast array of sweet flavours to choose from. When searching for sweets, let Sorelle be your sanctuary.
Bunner's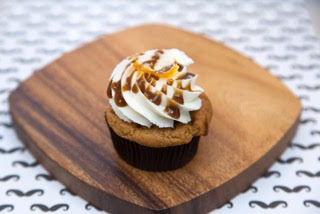 Vanilla and Chocolate, the perfect classic combo. You can find them here it's true, much like any other bakery around. But while this duo is delicious… Bunner's has another trick up its sleeve… one with a little more panache. Rich and scrumptious red velvet, with a crown of cream cheese. Soft and airy carrot cake cupcakes, with subtle hints of warm spices, perfect for Fall. And the crème de la crème… the finest, foremost, premier, par excellence… the monthly special.
Every thirty or so days, a new fanciful flavour emerges. Far from the ordinary, these cupcakes are extraordinary! Brought to life by brilliant hands and some manner of cupcake magic.
In June, customers were given a whimsical treat reminiscent of sweet summer nights; the Key Lime and Coconut cupcake. The cake base was infused with toasted coconut, and filled with a tart key lime curd; the top was covered with a coconut cream key lime frosting and set with a sprinkle of toasted coconut flakes.
In May, it was a strawberry cake, filled with fresh roasted strawberries and ground cardamom coconut whipped cream. All topped off with a lovely swirl of vanilla and cardamom buttercream.
You never know what you may walk into… a soft brown sugar cake, filled with molasses whipped cream, drizzled with a reduced Bourbon caramel… adorned with a single sophisticated slice of candied orange. Or a warm, coffee infused vanilla cake, whose frosting conceals a creamy, coconut mocha whipped centre filling.
Each month is a new surprise of decadent toppings and delightful filling. And since all of Bunner's cupcakes come gluten, dairy, egg and soy free, they are the perfect treat for all to enjoy.
Prairie Girl Cupcakes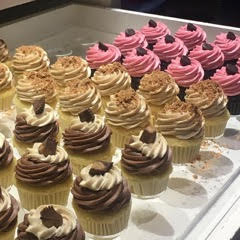 While not exclusively a vegan bakery, Prairie Girl Cupcakes do offer a selection of plant-based, and gluten-free cupcakes.
Between the cake and frosting flavours, the bakery usually sells an assortment of fifteen various cupcakes to choose from; vanilla, chocolate, red velvet, banana and carrot, with frostings like salted caramel, strawberry, chocolate, vanilla, cream cheese, peanut butter and lemon. In addition to this, they also carry two or three different flavours of 'featured' cupcakes of the week. These special sweets are often creative in taste and décor, and particularly pretty around the holidays. Now here's the kick. Of these twenty or so options, roughly half are made vegan (though all can be baked with gluten-free ingredients). So when you head over to pick up two, or four, or even a dozen, of these lovely desserts, be aware that not all may be available for you.
But do not by any means let this deter you. Their cupcakes are delicious! The frosting is especially sweet, and piled up almost as high as the cake sitting below it! Best of all, Prairie Girl Cupcakes come in a variety of sizes. Rarely are you given the freedom of choice when it comes to how big or how little you want your cupcake to be. Here, you can purchase a regular sized cupcake (which is about 3 inches high!), a mini cupcake (about half the size of a regular), or a cutie cupcake (the smallest of the small and practically bite-sized), these cupcakes are adorable, and perfect if you're in the mood for only a tiny bit of sugar.
Cupcakes Canada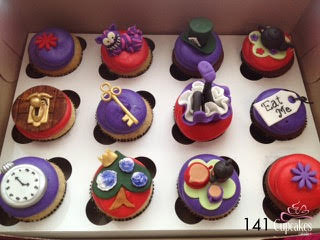 Although they are a trek from Toronto, Cupcakes Canada, located 78 Old Kingston Road Pickering Village, ON, creates sweet, moist, addictively delicious cupcakes that could easily be devoured in one night if you cannot control yourself. These desserts will only add fuel to the fire for your saccharine sugar obsessions.
The taste is overwhelmingly good, but the wait… however… is overwhelmingly long. From the time you place an order of vegan (and if you wish, gluten-free) cupcakes, to the moment they are complete, approximately a week will have passed! It takes a little while for the bakery to make these 'specialty' desserts, which can be an inconvenience and a bother, especially if you were hoping to drop in and pick up a sweet the same day you enter the bakery.
That being said, the cupcakes they create are magnificent. Out of this world scrumptious and sweet, and very pretty indeed. A great deal of talent and craftsmanship goes into each tiny cake. The hands at work in Cupcakes Canada design the most creative, colourful and cutesy cupcakes around. Especially good at fondant art… flowers, butterflies, television and movies characters come to life in the form of sugar and it is breathtaking!
This is the place to go when you want a very special birthday or celebratory cupcake. Just be sure to call and order in advance!
Cupcakes are a treat that are truly enjoyed by all. And thanks to Toronto's many plant-based bakeries, now EVERYONE can sink their teeth into these sugary delights. Bon appetite!