Reading Time:

3

minutes
What is Bulgogi?
Bulgogi is by far one of the most recognized beef marinade dishes from Korea. The dish is literally translated "fire meat." Bulgogi is thinly sliced beef, marinated in a sweet and tangy sauce and cooked on an open fire or super hot grill. Anybody venturing into Korean cuisine for the first time typically starts with bulgogi. It's a favourite dish of mine and my family loves it.
How to Make Bulgogi Beef Marinade
Every Korean family has a twist on how they make their beef marinade. Some like it more on the sweet side, adding extra sugar to the mix. My Korean mother liked to make it with a ground-up Asian pear in the marinade. Since Asian pears can be expensive and not always available year-round, I've taken to using an apple in my marinade. I've seen other recipes that will use pineapple or kiwi in the marinade too. The fruit helps to tenderize the beef as well as add sweetness.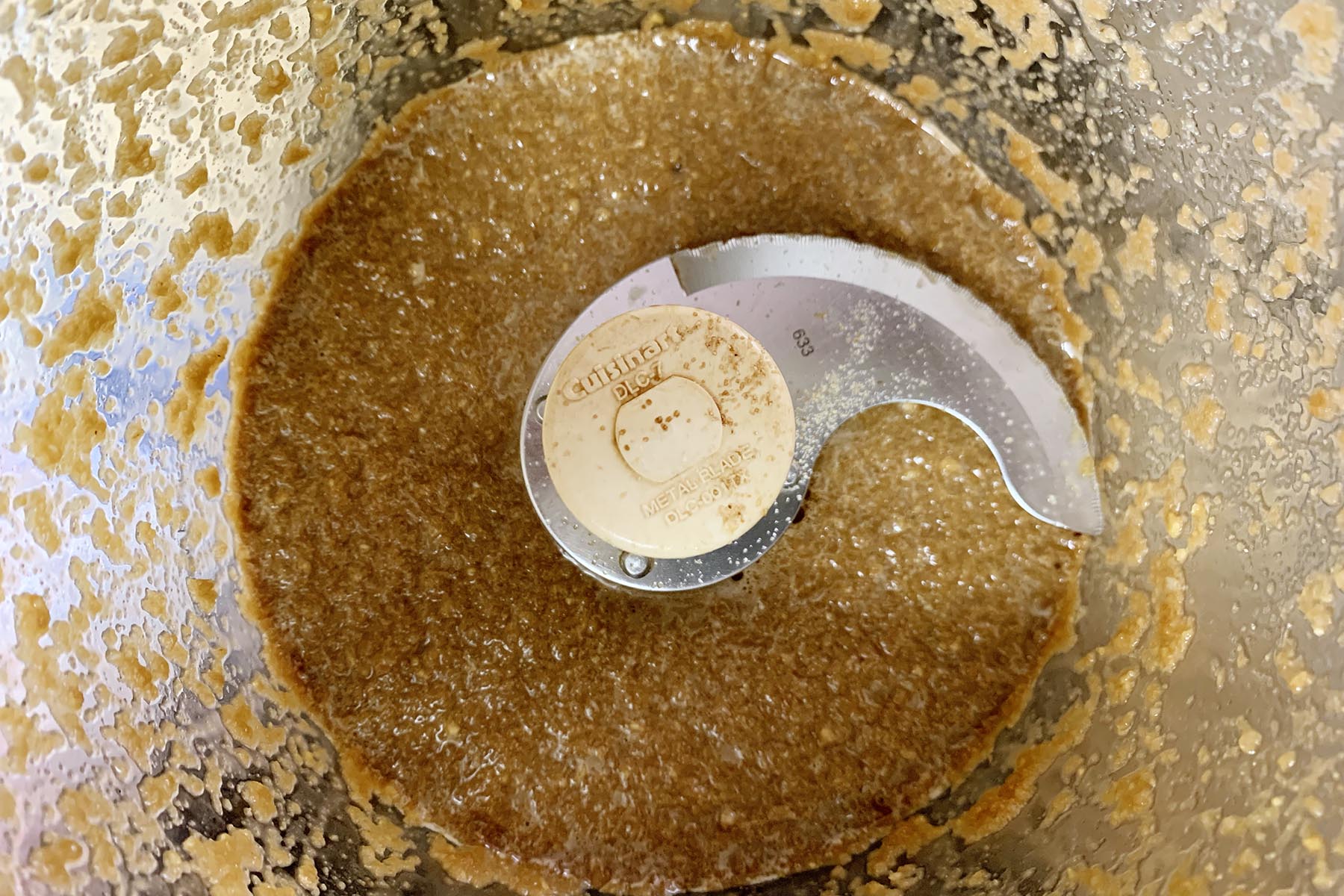 Rib eye steak is the meat traditionally used for bulgogi. You can use almost any cut of steak, but fatty cuts taste better. Rib eye is a fatty cut of steak with tons of flavor, but it's also an expensive cut of meat. I love using skirt steak with bulgogi marinade. Skirt steak is relatively inexpensive (compared to rib eye) and there's no need to slice it thin before marinating. It's already thin and cooks quickly, making it well suited for soaking up all the flavors from the beef marinade.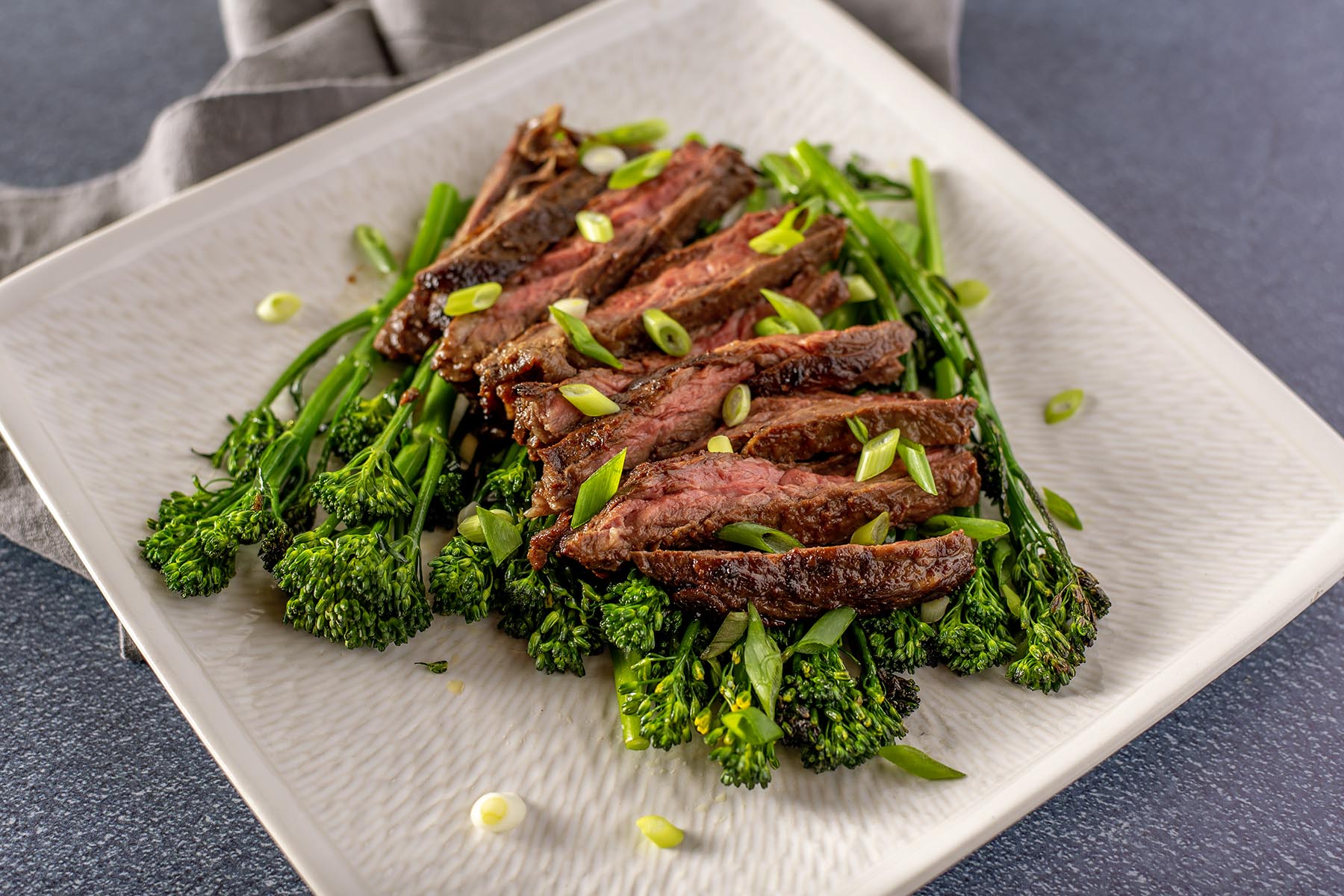 Ingredients
1 1½-2 pound skirt steak
6 Tbsp soy sauce
3 Tbsp brown sugar
2 Tbsp white wine
1 Tbsp sesame oil
1 Small red apple, peeled and chopped
1/2 onion
1 Tbsp minced garlic
1 Tsp minced ginger
1/8 tsp ground black pepper
1 Tbsp of cooking oil
¼ cup sliced green onions (for garnish)
Combine soy sauce, brown sugar, white wine, onion, garlic, ginger, sesame oil, and apple into a food processor.
Pulse the food processor until everything is incorporated. It will look similar to apple sauce.
Place the skirt steak into a shallow dish or plastic baggie.
Pour the beef marinade into the bag. Massage the marinade into the meat.
Marinate for at least 4 hours in the fridge.
To cook:
Preheat a large cast iron skillet on high heat.
Spread a tablespoon of cooking oil into the skillet.
Lay the skirt steak on to the skillet, along with all the marinade.
Cook on medium-high to high heat for 3 to 5 mins.
Flip the steak and cook for a few more minutes until the desired doneness.
Let the steak rest for five minutes before slicing. Drizzle with the reduced marinade from the pan.
Serve the steak with rice or wrapped in leaf lettuce.
Also, you can cook the skirt steak on a grill, but you won't get all the juicy goodness from the marinade. No worries. Save the marinade! Pour the marinade in a small saucepan. Cook it on high heat. The sauce will caramelize and reduce by half. After cooking, let the steak rest for five minutes before you slice it. Drizzle the marinade onto the steak before serving.