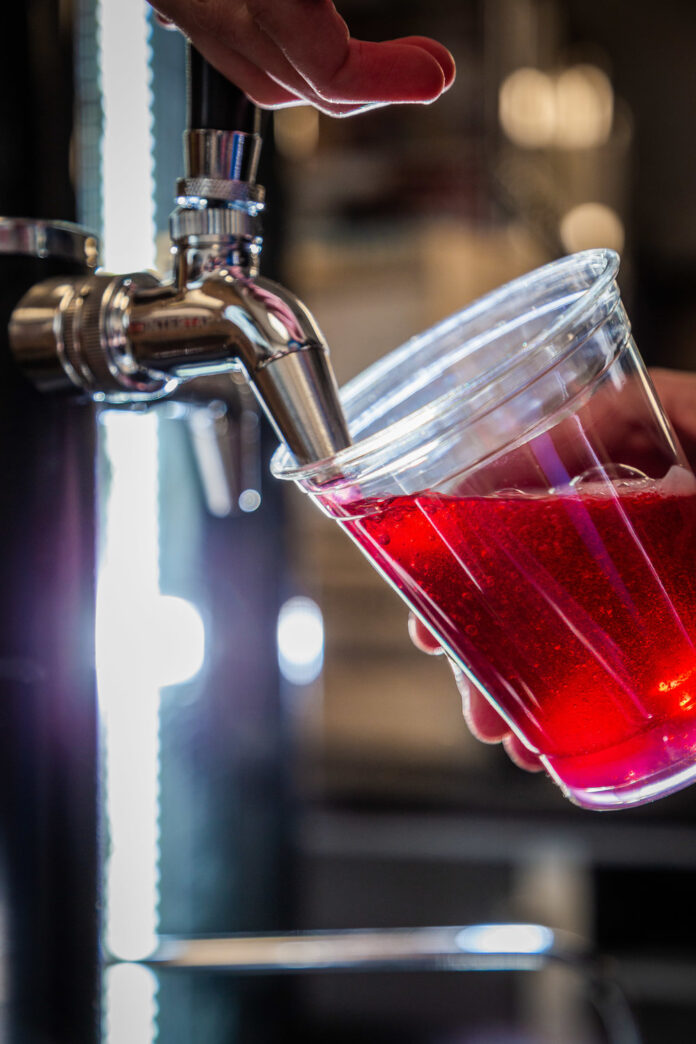 Kombucha, a niche fermented tea drink touted for its gut health-oriented benefits, has been estimated to be a 1.8 billion dollar industry by 2020. It comes as no surprise that the nitro industry is looking to expand its reach from coffees and cocktails and make nitrogenized kombucha and tea the next big innovation in craft drinks.
A Little Background on these Drinks
To start, a bit of background on kombucha: made by mixing probiotic yeast, bacteria, and sugar into tea (white, black, green, or oolong), kombucha's hoppy and vinegar-like zing has made it popular in the North American artisanal and health-drink scenes since 2010 due to its myriad of supposed probiotics and antioxidants.
Since it is a fermented drink, the culture found in kombucha, otherwise known as SCOBY, mimics the microbiome of good bacteria found in our own guts and is hailed for its detoxifying properties.
Now sold at big-name grocers, breweries, and cafes, kombucha is set to cement itself as more than just a trend.
Meanwhile, "nitro," as coined by food scientist Nate Armbrust in 2013, refers to the type of gas used in the carbonation process of drinks. The result? A thick, creamy, and visibly carbonated drink that has stolen the attention of baristas and mixologists alike. Traditionally, the frothy texture that nitrogenization provides drinks has been kept separate from the typically-lively kombucha due to a potential conflict of flavour—until now.
So What's the Hype?
Only just in its budding stages of commercialization, nitro kombucha is popping up in a select amount of breweries and grocers across Canada and the U.S.
Two recent examples of companies braving this new trend are American beverage brand the Cascade Beverage Company and health food store The Healthy Grocer, both of whom offer nitro kombucha on tap in a variety of flavours. 
Said to result in a lighter, more "beginner-friendly" flavour in comparison to classic kombucha, Cascade's website is quoted as declaring nitro kombucha as "…easy to drink [and] winning over skeptics and nay-sayers."

As for nitro tea? Although tea isn't currently enjoying the attention that kombucha or nitro drinks in general are, putting a contemporary spin on the classic drink has made nitro tea widely commercialized in a short period.
The creamy, beer-like head atop the tea and the reduction in bitterness that the nitrogenization process provides has made nitro tea popular since early 2018.
The array of nitro tea recipes, sales of at-home NitroPresses, and selection of nitro-infused teas at Starbucks (such as their Nitro Peach Tea and Nitro Chai Tea) all attest to that.

Whether it be due to the industries' combined trendiness, the immunity-boosting properties of both kombucha and tea, the Guinness-esque froth that nitrogenization provides, or even sheer curiosity, nitro kombucha and tea are set to hit mainstream markets before 2020—and it sounds like it'll be worth taste-testing.
Read more: