Now that the snow is melting and the sun is shining longer, my mind can't help but think ahead to summer. One thing that I always associate with summer is basking in the heat of the afternoon with a nice, cold drink in tow. This vegan peach and coconut smoothie is the perfect fruity beverage for those long summer days.
Although fruit and veggies are the main components of most smoothies, some recipes call for yogurt or honey, so they are not always vegan-friendly. However, it's easy to make smoothies vegan by swapping out yogurt and honey for coconut milk and maple syrup. Adding half an avocado also gives smoothies a thick and creamy texture.
This peach and coconut smoothie is entirely plant-based and only requires four ingredients. It's also easy to customize to your preferences. I love the taste of coconut, so I add a generous amount. If you're less keen on the taste, add more fruit juice to balance the flavours.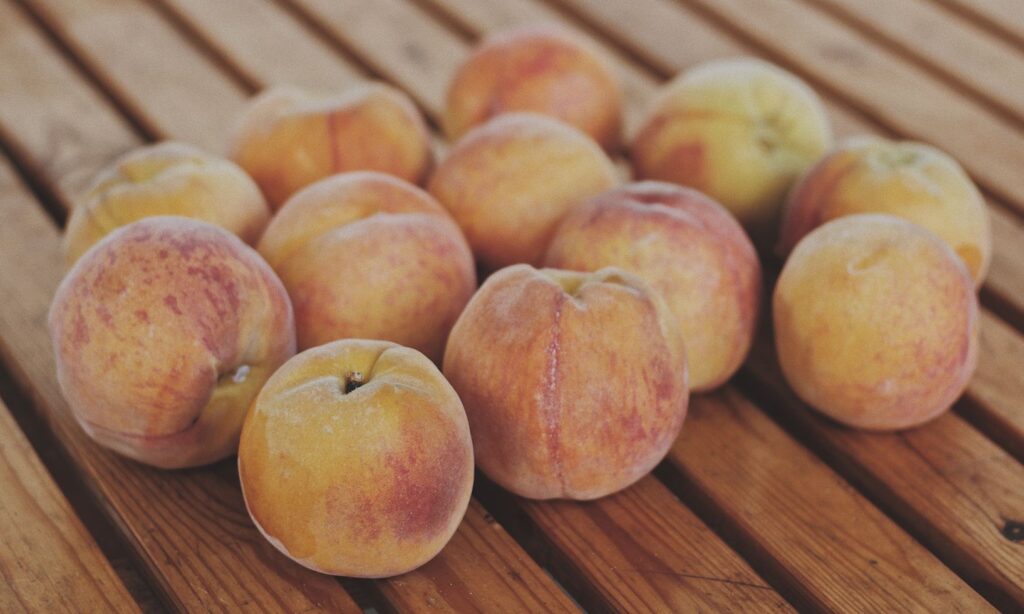 Canned peaches are one of my favourite pantry items. They make a great standby dessert for when you've not had time to prepare anything but need a little something sweet. They also go well in warm salads and other desserts, like peach cobbler. And since they're canned, they are much cheaper than buying fresh fruit and last a whole lot longer, meaning that you can whip up this smoothie whenever your heart desires.
Another benefit of canned peaches is that you can use the juice from the can rather than fresh fruit juice. The peaches I bought came in pear juice, which blends nicely in this smoothie. But again, if you want some different flavours, try adding orange or mango juice instead.
Fresh peaches would also work well, although be sure to blend until the mixture is completely smooth. Nobody wants furry peach skin floating in their smoothie.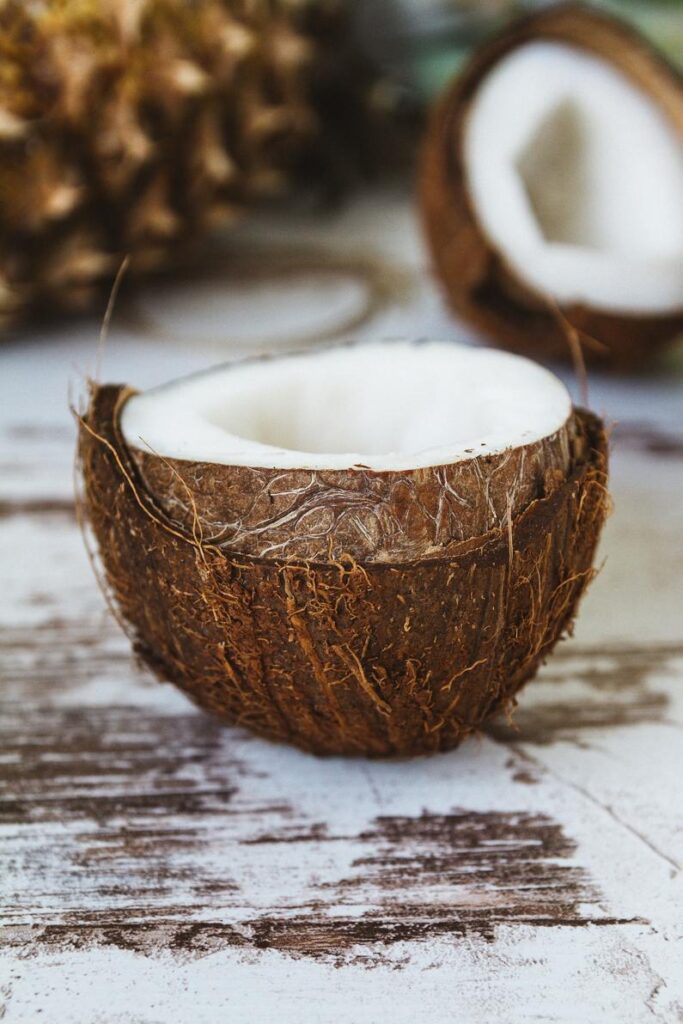 The chia seeds in this smoothie provide an added nutritional boost. The small seeds are packed with antioxidants, fibre, calcium, protein, omega-3 fatty acids and more. Coconut milk is also rich in vitamins and minerals and can even help boost the immune system.
If you want to take the smoothie into superfood territory, add a small handful of spinach or some pumpkin seed powder for added protein.
Now sit back, relax and dream of summer days to come with this healthy, fruity, vegan smoothie.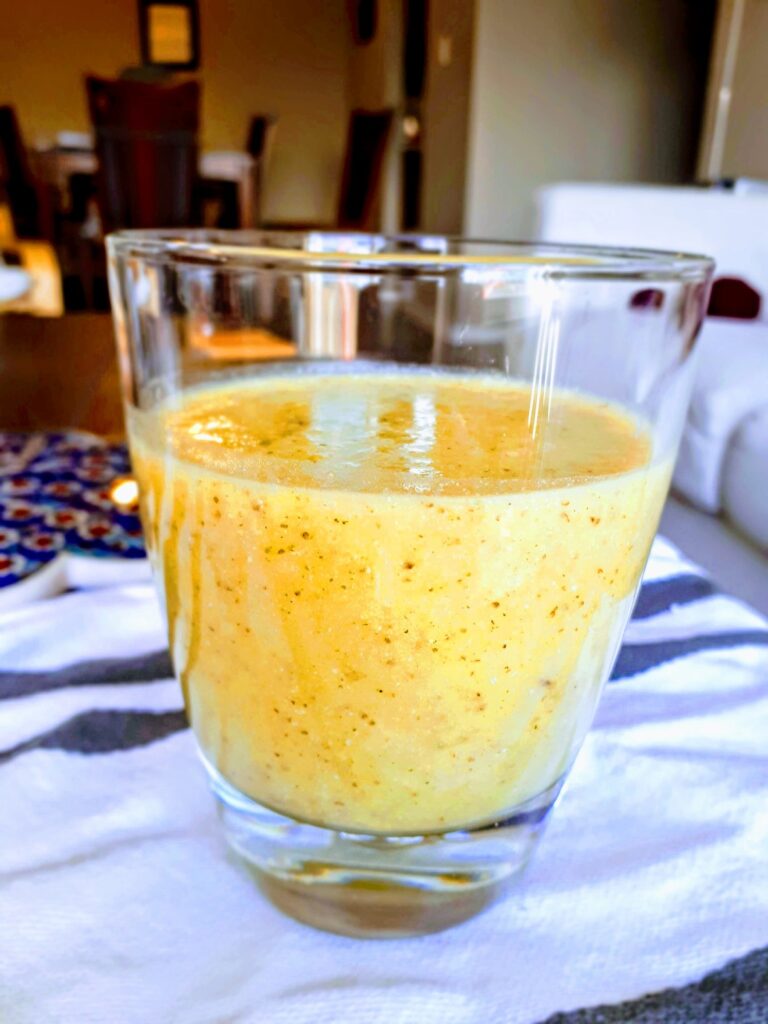 Serves 1
Ingredients
2 fresh peaches, sliced or ½ 400ml tin of canned peaches (about eight slices)
¾ cup coconut milk
¾ cup fruit juice (pear, peach, mango or orange)
2 tablespoons chia seeds
Method
Place the peach slices, coconut milk, fruit juice and chia seeds in a blender and blitz until the texture is smooth and no lumps remain. You may need to adjust the amount of liquid to get your ideal consistency.
Pour into a glass and serve immediately. Garnish with some fresh mint and a thin peach slice (optional).
Notes
Frozen peach slices would also work, although you might need to blend them up first to avoid any big lumps.
For an extra boost of protein, try adding a tablespoon of pumpkin seed powder, available at most health food or bulk-buying stores.
For an icy chill, add some crushed ice, or blend up a couple of ice cubes in the blender before adding the rest of the ingredients.
Read more: