Reading Time:

2

minutes
The ketogenic or 'keto' diet is a very low-carb, high-fat eating plan that has been associated with improved health outcomes including weight loss and blood sugar management. However, it doesn't take a nutrition expert to realize that this type of diet is highly restrictive and not very sustainable for most individuals.
It is for these reasons that a keto diet is typically not recommended by most healthcare professionals, at least not without their supervision. While you can likely meet your protein needs through your diet, protein powders offer a convenient and easy way to increase your intake. The idea of a modified keto diet is popularizing because it is a safer and more sustainable means for meeting many health-related goals.
There are many variations, each with their own specifications, today I am sharing some breakfast inspiration that follows a typical low carb, high fat, moderate protein ratio. If you are on a modified keto diet yourself, these meal ideas can easily be adapted to fit within your specific eating pattern.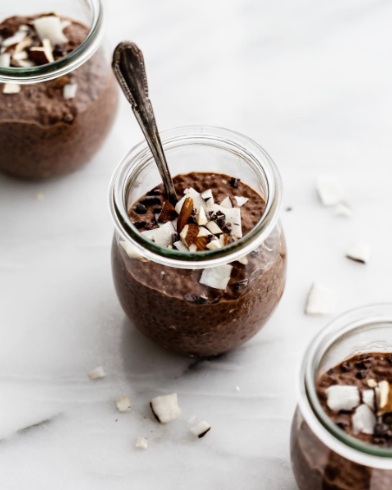 Chia Pudding
Chia seeds are a good source of healthy fats and also contain protein. Try mixing a few tablespoons of them into some high fat coconut milk to make a rich and creamy chia pudding. Have some fun with flavours by stirring in some cocoa or cinnamon and topping with chopped nuts or shredded coconut. While chia pudding is most commonly sweetened with maple syrup or honey, opting for other sweeteners such as stevia can help to reduce the carbohydrate count in this meal.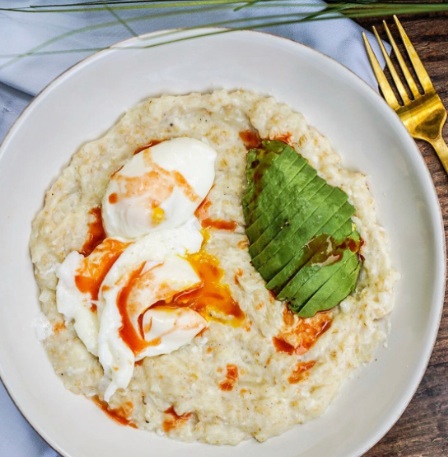 Cauliflower Oats
Oats are a rich a source of carbohydrates and your body does need some to fuel important organs such as the brain. Try mixing low carb, riced cauliflower that has been steamed into your cooked oats in an approximate 2:1 ratio. For a savoury switch up, top your cauliflower oats with some healthy fats and protein such as eggs and avocado.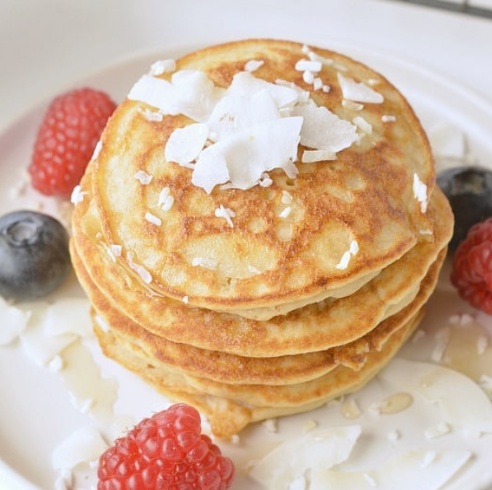 Coconut Flour Pancakes
Coconut flour is a higher fat alternative to regular wheat flour and is great to use for pancakes. For some low carb sweetness, try topping your pancakes with fruits that are lower in sugar such as berries.
Are you on a modified keto diet? If so, what types of foods do you like to have for breakfast?
Read more: