Reading Time:

3

minutes
I'm obsessed with all things related to gems and crystals. I have developed quite the collection and find them to be useful for self-care and at-home rituals. When I heard about jade rollers coming out, my first thought was that they were pretty and cute and I wondered what they were used for. 
When I found out they were for skincare, I was curious if it was just another beauty fad or if they possessed the magic of gems and crystals I had become accustomed to. I did a week-long experiment and used the Dual-Action Jade Facial Roller from Province Apothecary, as well as their Daily Glow Facial Dry Brush. Here is what I discovered.
My Skin: Soft Like Butter
I used the jade roller for one day and noticed instant results. I am not even exaggerating. I came into work and even one of my colleagues noticed my baby soft skin. Even some fine lines I had from before had minimized. Not only that, the jade roller feels incredible. The texture is so soothing and I will be making it a daily part of my skincare. It's definitely a great way to get a natural facelift. Also, if you want to test it out, you can get a facial using the jade roller at Province Apothecary's shop, among other types of facials.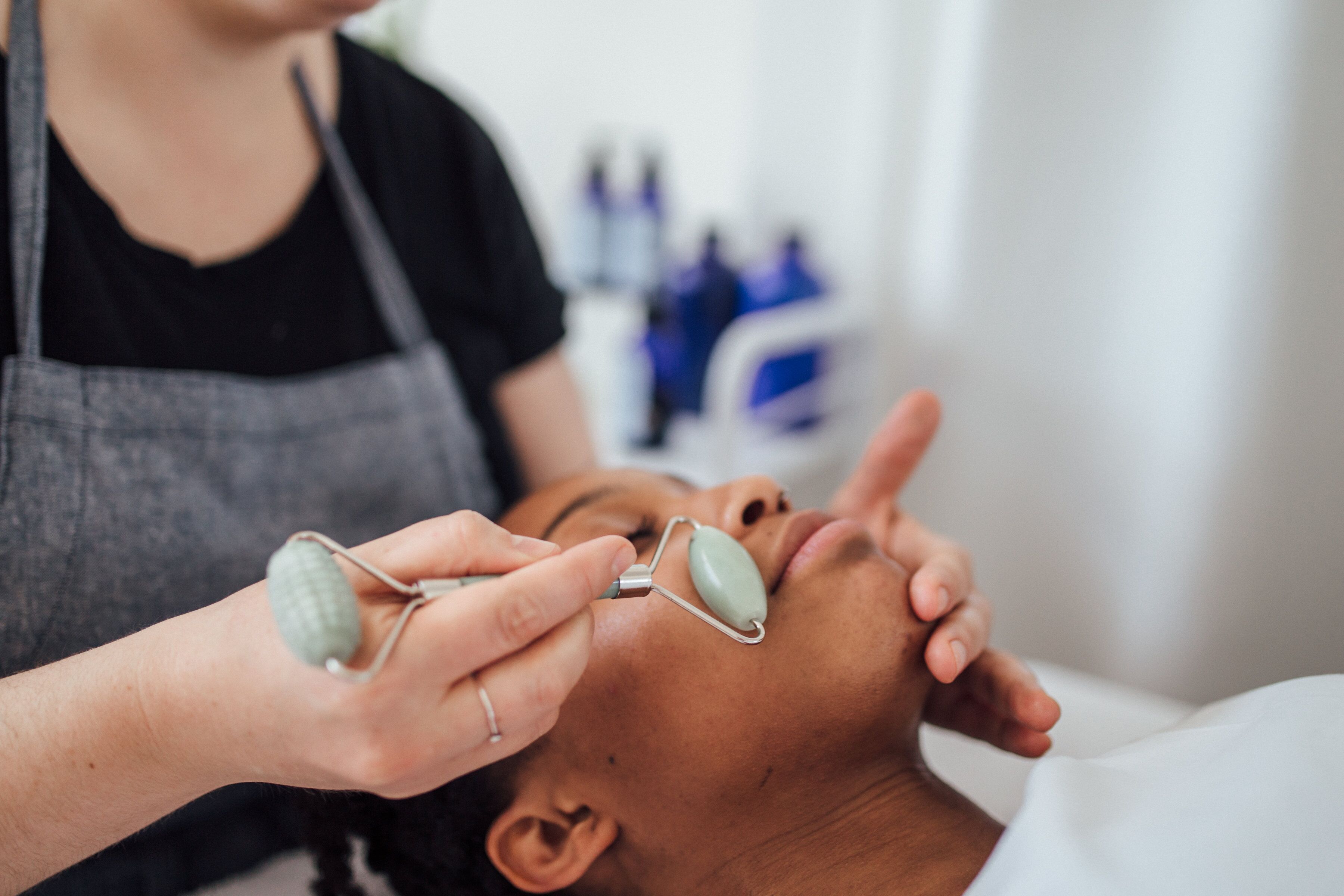 Here are some benefits via Province Apothecary:
Studded End
Reduces the look of fine lines and plumps to smooth deep wrinkles

Releases fascia to help improve muscle function

Temporarily stimulates circulation to feed the skin and improve healing function

Tones and firms the appearance of skin

Activates the deep dermis layer of skin to boost and maintain elasticity

Gently exfoliates and improves product absorption for maximum benefits

Won't break or damage the surface of the skin
Smooth End
Cools and calms the look of skin

Eases muscle tension

Reduces the appearance of puffiness and under-eye bags

Encourages lymphatic function
There are clear instructions on the packaging to tell you how to use the jade roller. You can also check out this video on how to properly use it.
Brushing My Skin
Every morning I prep my skin by brushing it with the Daily Glow Facial Dry Brush. I find this to be the kick start I need to my day. Then I use some oil and the jade roller. Honestly, I can't stop touching my face because it feels so silky.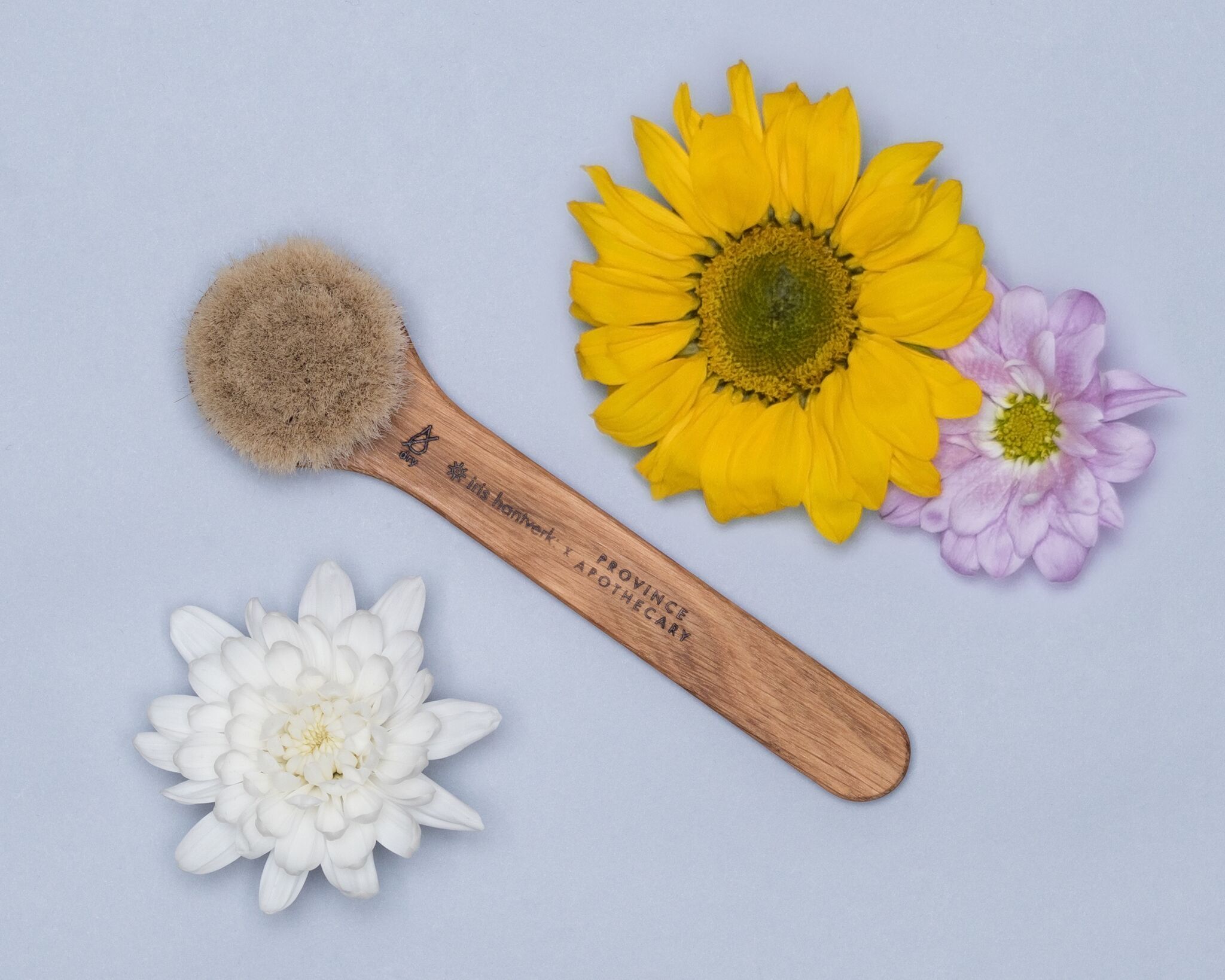 Here are some of the benefits via Province Apothecary:
Smooths fine lines and brightens the appearance

Reduces puffiness and dark circles

Detoxifies to help clear congestion

Tones + firms skin

Gently exfoliates and stimulates cellular turnover
Here's how to use the skin brush.
Are Jade Rollers Legit?
If you're a jade roller doubter, you can rest assured that these tools are an inexpensive tool that will improve your skin. Plus, massaging your face daily is a self-care regiment that I can't get enough of. I can't vouch for jade rollers from all brands, but I am impressed with the roller from Province Apothecary (along with many of their other amazing products: eczema balm, anyone?). Check out my previous review on some skincare from Province Apothecary.
Read more: