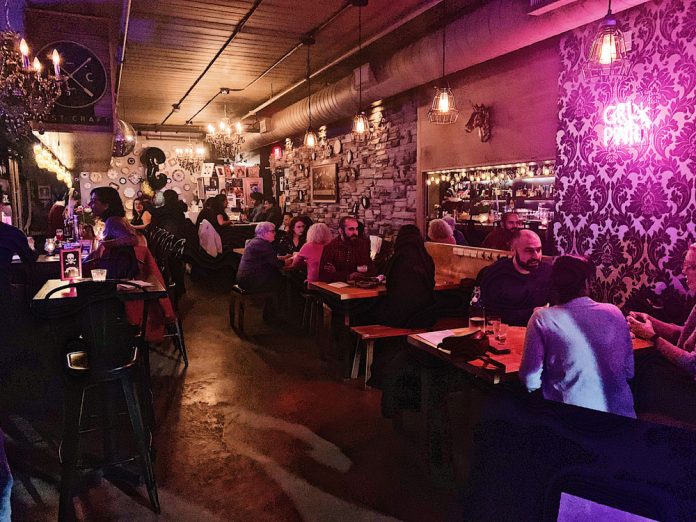 When I heard there was free comedy at the I'll Be Seeing You bar, I wanted to see what it was all about. The show, called See You Next Tuesday, happens every Tuesday night at 8:30 pm. They have $6 Lost Craft beers all night. Also, the lineup included comedians from CBC Debaters, Just for Laughs, CBC comedy, Winnipeg Comedy Festival, Halifax Comedy festival and more. There was also a free beer giveaway for a Chanukah themed trivia question.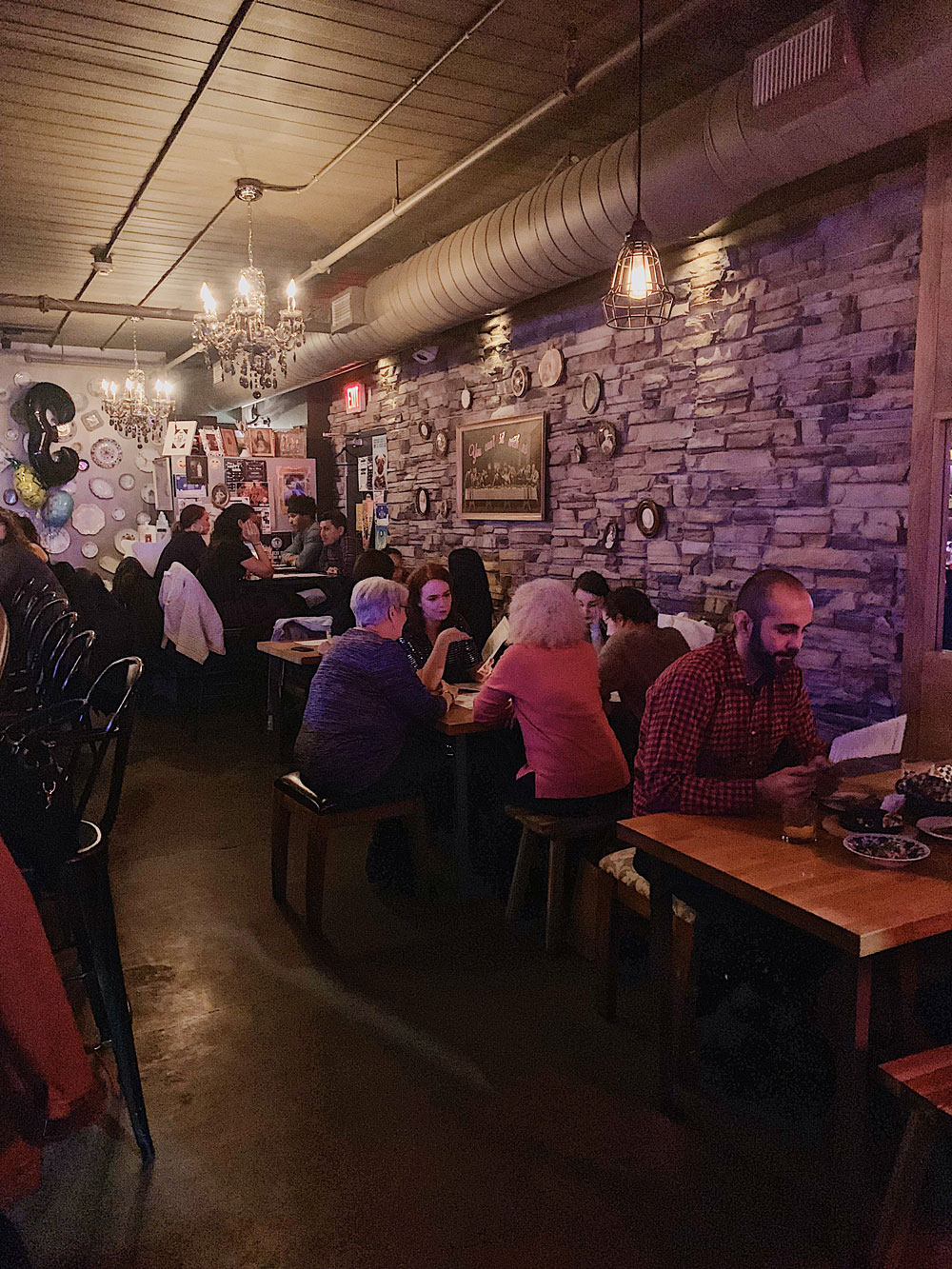 A Third Birthday
This night was particularly special since I'll Be Seeing You was celebrating their 3rd anniversary. Apparently, no one watching in the crowd knew it was an anniversary (even with a giant neon pink balloon with the number 3 at the front of the stage). The bar, owned by two sisters, Vanessa and Natasha. Their bar has the tagline: "a bar owned by sisters with a dollar and a dream."
The show was hilarious, with an especially weird and amazing performance by Sandra Battaglini. It involved a ton of cursing, just how everyone likes it. I feel like she is someone who I want to be my friend.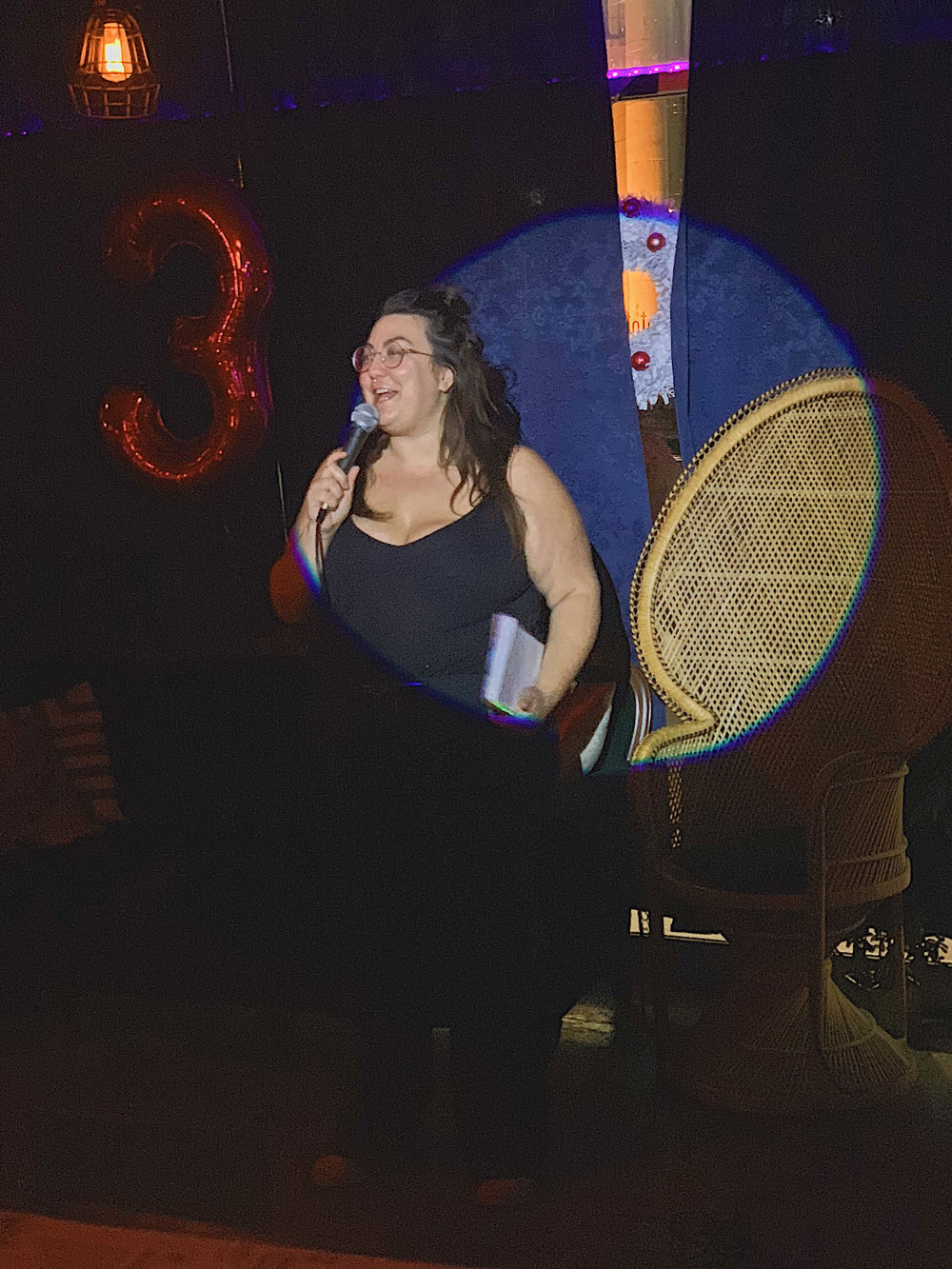 I'll Be Seeing You Next Tuesday
You could tell some people were there for a dinner date and didn't know comedy was happening, so the crowd was a bit loud and not listening at the start. However, once all those people filtered out (the host Natalie heckled that they needed to go home to their children), the show was even more enjoyable.
I would definitely go back to See You Next Tuesday and I'll Be Seeing You. The bar has a good atmosphere with its tarot card theme, and they have the coolest menus. I feel like they took an intersectional approach to choosing their comedians, and it was nice to hear from a variety of different voices. Plus, you can't beat free and good quality comedy. 
See more: