Reading Time:

2

minutes
Whenever I shop at IKEA, the Swedish furniture and home product giant, I face the same eternal dilemma. It is not which bookshelf, bedside table or pasta strainer to buy, but rather if I should eat at the snack bar or in the cafeteria/restaurant.
On the one hand, the hot dogs at the entrance of their stores are available for 75 cents. On the other hand, I really like their Swedish meatballs in the restaurant. Over the past few years, however, visiting IKEA with vegetarian friends, I realized that they don't share my problems – mainly because the furniture behemoth doesn't offer them a lot of choices. Earlier this month IKEA announced their vow to change that.
It is the latest development in fast food businesses recognizing the public's interest in meat alternatives. Little Caesar's, Burger King and A&W all plan or have moved to feature menu items appealing to a plant-based diet. IKEA is joining them by testing a meat-free version of their most beloved and famous food item: the Köttbullar – Swedish meatballs in a creamy sauce.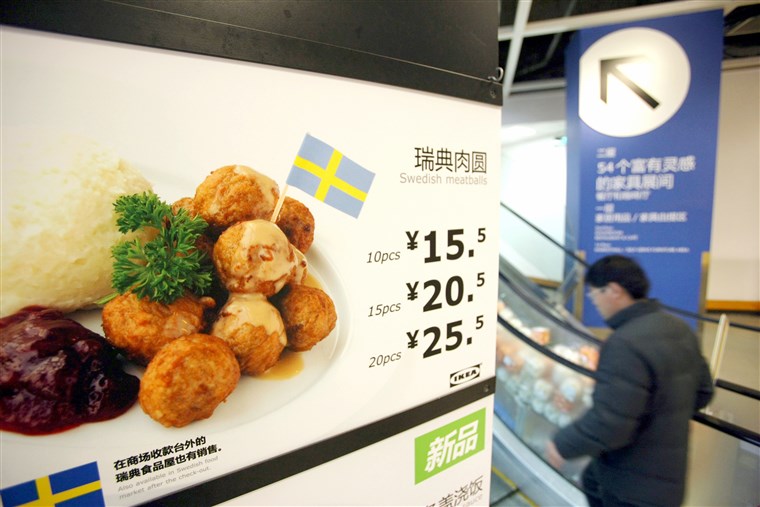 Earlier Than Expected
To be fair, IKEA always had a vegetarian meatball on the menu ("veggie balls"). While they will remain on the menu, the new recipe will more closely resemble real meat.
On May 10th, Michael La Cour, managing director for IKEA food services, announced that the company started testing a plant-based alternative protein meatball, which customers would be able to purchase as soon as early next year.
The recipe tests must have gone well, because late last week, La Cour amended his prognosis in a Bloomberg interview, where he announced that shoppers might be able to try the new recipe on a test basis as early as the fall of 2019. A global rollout is now scheduled for the summer of 2020. I will be on the lookout for these new Köttbullar whenever I haven't already stuffed myself on the hotdogs.
Read more: 
Feast Your Eyes: Volume IV – What Food TV to Stream in May