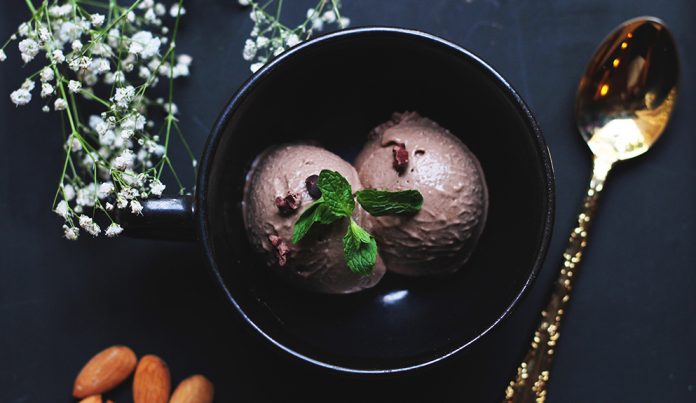 All right stop.
Let's serve the sweets.
Ice cream is the ultimate frozen dessert. Sweet, smooth and oh so satisfying! But dairy-fat and added sugars make this icy treat a little less than desirable. Luckily, there is a simple way to transform this delicious dessert into a healthy and entirely guilt-free snack.
It's easy as 1, 2, 3. Bananas, cocoa powder, and a little bit of vanilla. Boom. That is it, that is all! Who knew making ice cream could be so easy?
Grab your ingredients and let's get blending.
Ingredients
3 frozen bananas, (slice before placing in freezer)
1/2 tbsp cocoa powder
1 tsp vanilla extract
(a dash of cinnamon * optional)
Toppings
hemp seeds
crushed walnuts
shredded coconut
fresh berries
chocolate pieces
Instructions
Grab the bananas, blender and cocoa powder.
Place the frozen bananas in the blender and throw in the cocoa powder. If the bananas were frozen whole, make sure they are peeled and sliced before they go inside.
(tip: always peel and chop bananas before they go in the freezer. Separating them in plastic bags prepped will make your life much easier. Bananas are a pain to peel when frozen!)
Blend the fruit until smooth and creamy. If the bananas are frozen solid, this may take some time. Use a spoon (when the blender is off) to push the bananas to the bottom in order to eliminate all chunks and ensure a smooth dessert.
Add the vanilla extract (and cinnamon if desired) when the bananas have been blended smooth.
Blend until all ingredients are fully mixed.
Scoop the ice cream out of the blender and place it in a bowl in the freezer for 1 to 2 hours (as you blend, the bananas will melt slightly, placing the ice cream in the freezer to chill will help your dessert stay cool, otherwise it will begin to resemble cake batter).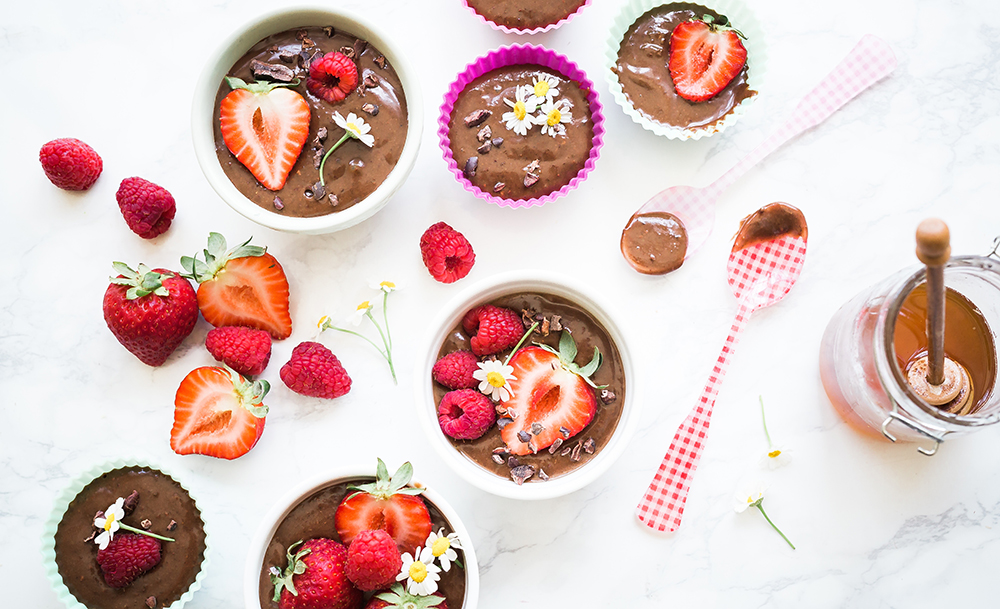 When the ice cream is frozen to your liking, pull it out of the freezer. Top with nuts, berries, hemp seeds or shredded chocolate and enjoy!
Read More 
Decadent Dark Chocolate Vegan Muffins