Reading Time:

1

minute
If you identify with being a witch, and work in an office setting, you might not vibe with the energy. I personally love my office space, but felt that my desk needed a magic touch, if you will.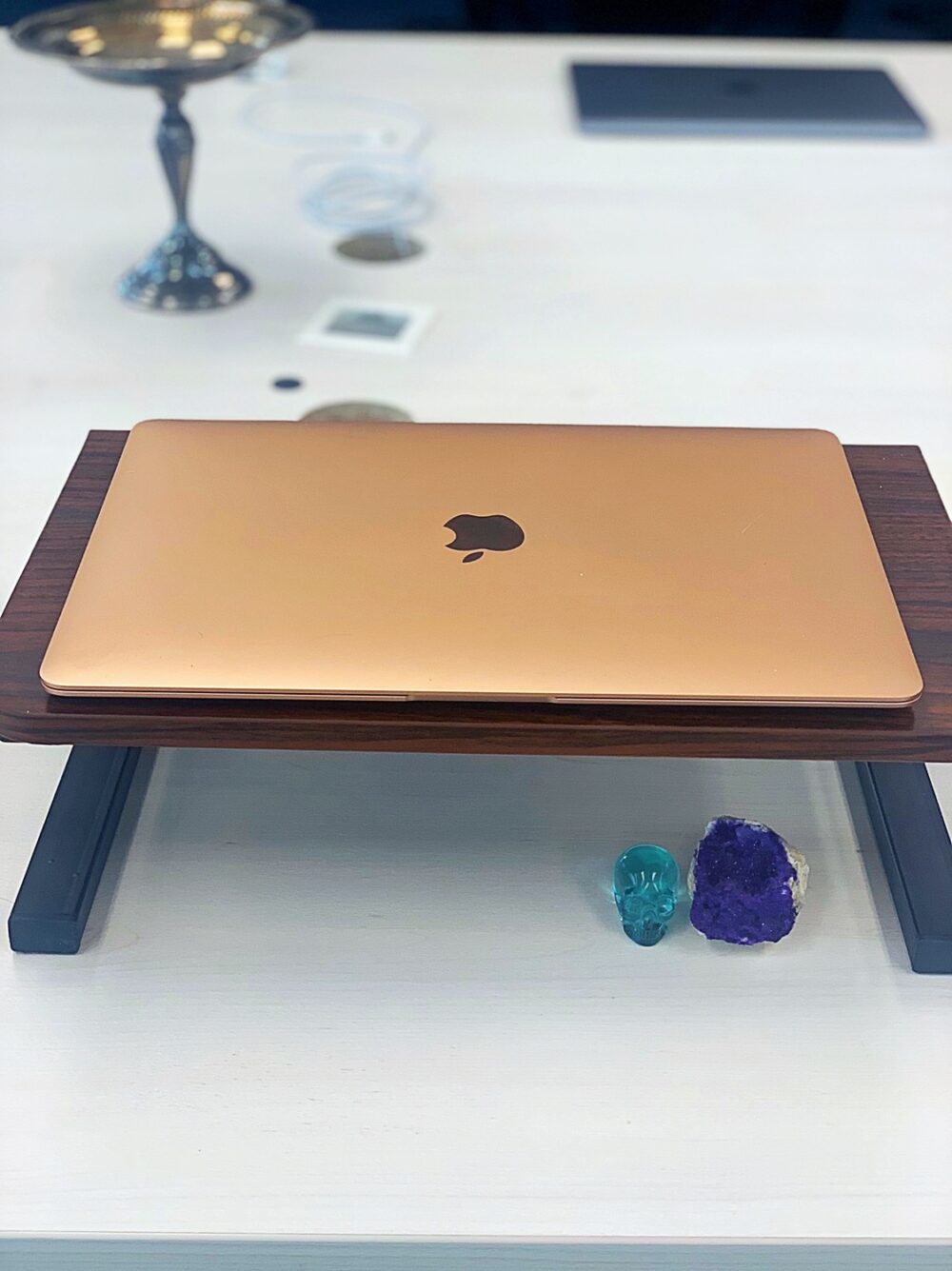 I added a couple of crystals at my desk, as well as brought my collection of Moodbeli products.
This infographic will give you all the best tips on how to access your witch powers at work.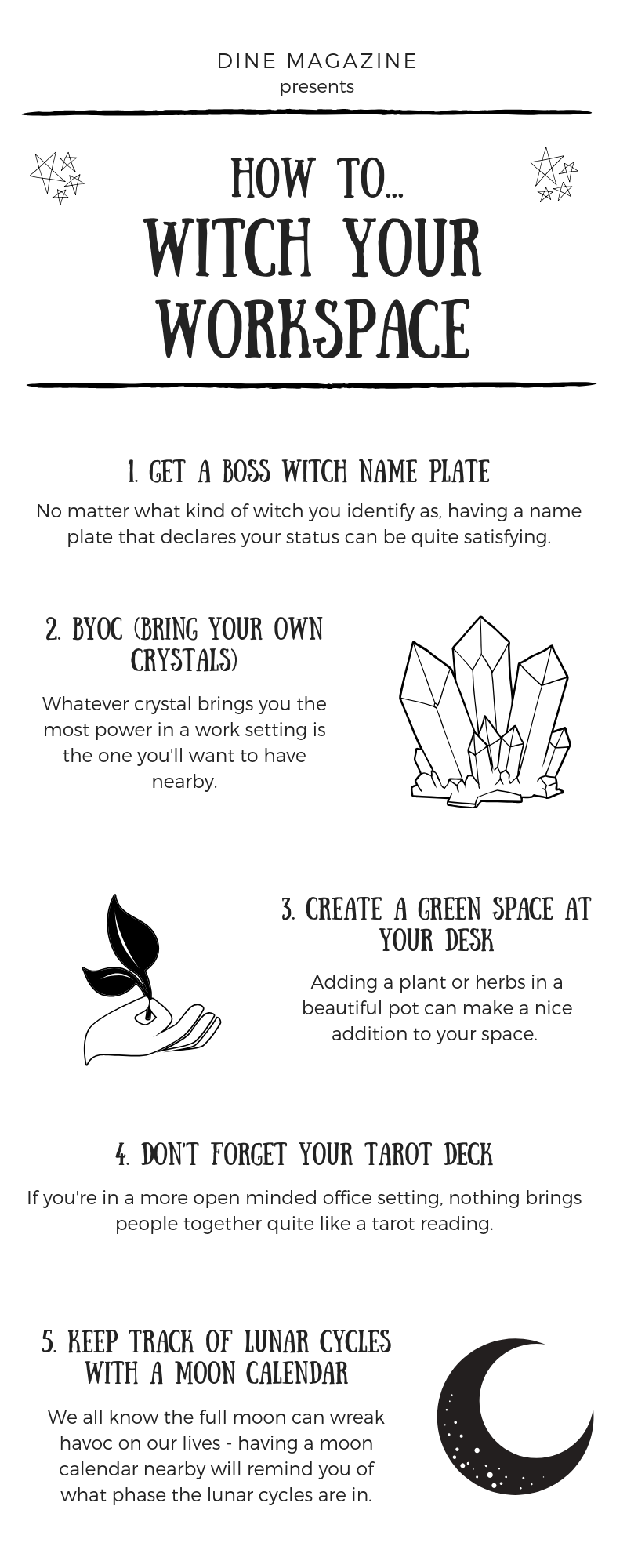 If you're looking for places that will inspire you, I highly recommend checking out TKVO, The Hoodwitch, or Neighbourhood Quality Goods.
Read more:
Witch, Don't Kill My Vibe: The Best Gifts for the Trendy Witches in your Life