Reading Time:

1

minute
Style from past decades continue to influence fashion today. Whether it's a boho look from the 60's to the grunge look of the 90's, anyone can find inspiration from previous fashion eras.
90's Fashion in a Nutshell
In our first decade fashion series, we will explore the trend of 90's fashion and how you can pull it off today. For the basics, you can refer to our infographic: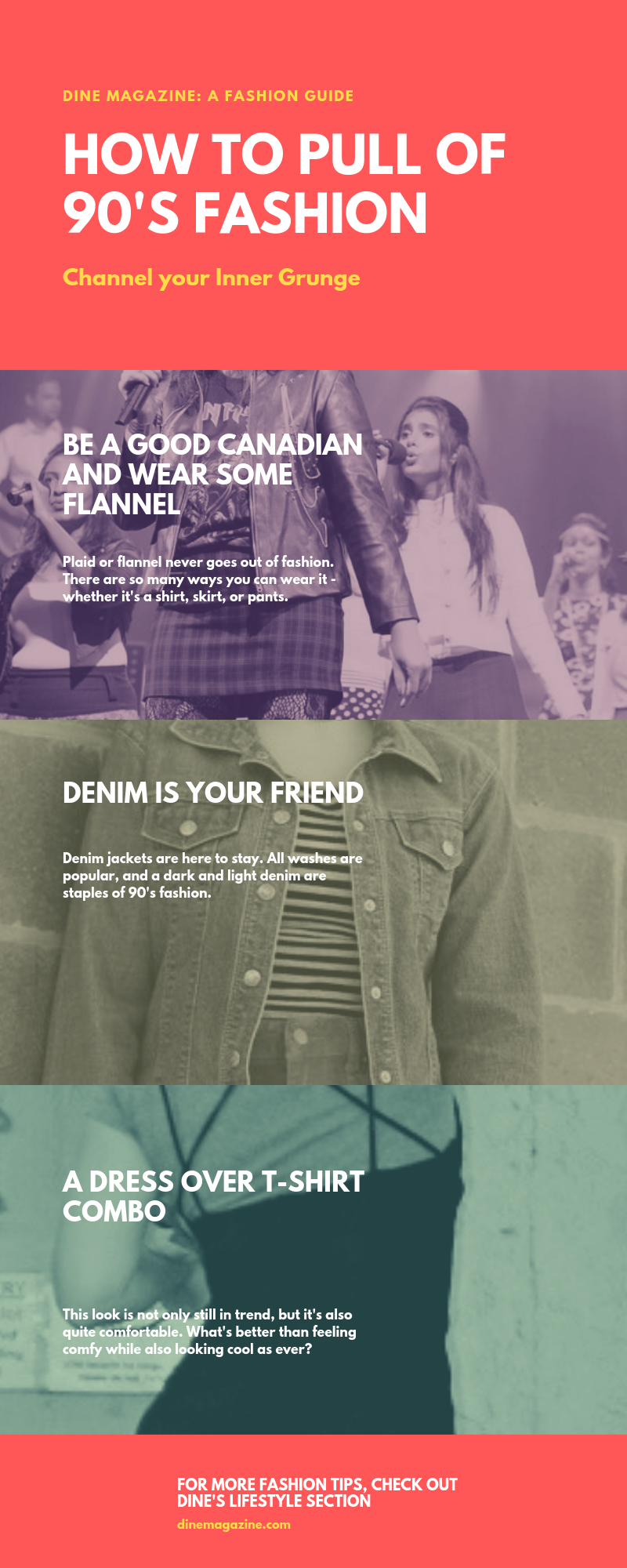 Calling All Vintage Hunters
The options for 90's fashion are endless. It's ideal for gender non-conforming looks, and you can find many pieces in various vintage shops.
https://www.instagram.com/p/BvC0EMGh0J7/
Modern Streetwear
Streetwear began in the 90's and it's still popular as ever today. For more modern, streetwear looks, many mainstream shops follow the current trends.
Read more:
Luxury Bargains | Our Top Consignment Picks