Reading Time:

3

minutes
Avocado toast is a delicious, simple, and healthy choice for breakfast, brunch, or lunch. It can be as quick to whip up as any other toast-based dish, but it provides far more health benefits than your standard PB & J.
If you've been to just about any trendy café recently, you've probably seen avocado toast on the menu. The green, healthy meal has become a symbol of the "millennial" generation and their close-knit relationship with healthy foods and "hipster" eateries. However, there is so much more to love about avocado toast than just its trendy reputation.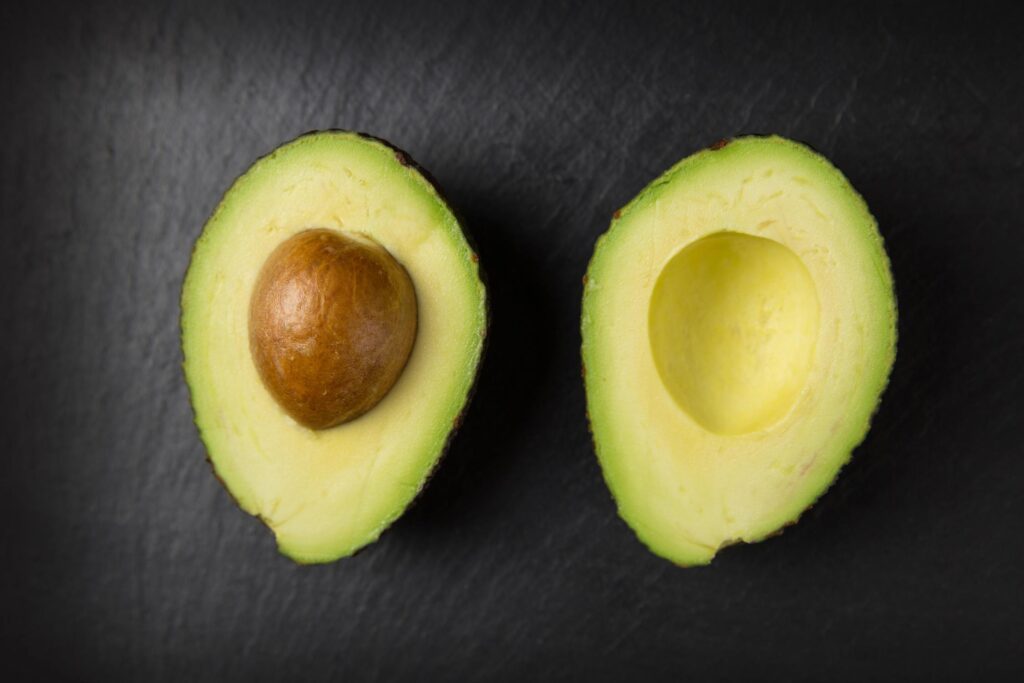 Avocados are packed full of nutrients, including vitamins A, C, E, and K. They also contain healthy fats that help you feel full for longer and prevent you from reaching for that snack drawer mid-morning. Not only are avocados good for the body, but they are also great for the taste buds. I can't get enough of their soft, buttery texture and fresh, subtle flavor.
There are several variations of avocado toast. Options range from the incredibly simple (yet still delicious) to the fancy and exotic. Whenever I'm making avocado toast, I like to play around with the ingredients I have in my fridge and pantry. The beauty of avocado toast is that it can taste different every time.
Here are the keys to making the perfect avocado toast every time.
The Basics
The two critical ingredients to avocado toast are shock horror, perfectly ripe avocados, and a good-quality bread. While you can make avocado toast with your standard, white, sliced loaf, it does lend itself better to a chunky, whole-grain kind. The avocado topping can be quite thick and heavy, especially if you've added some extra items. Having a sturdy slice of bread helps prevent the avocado from falling off and covering your fingers with green mush.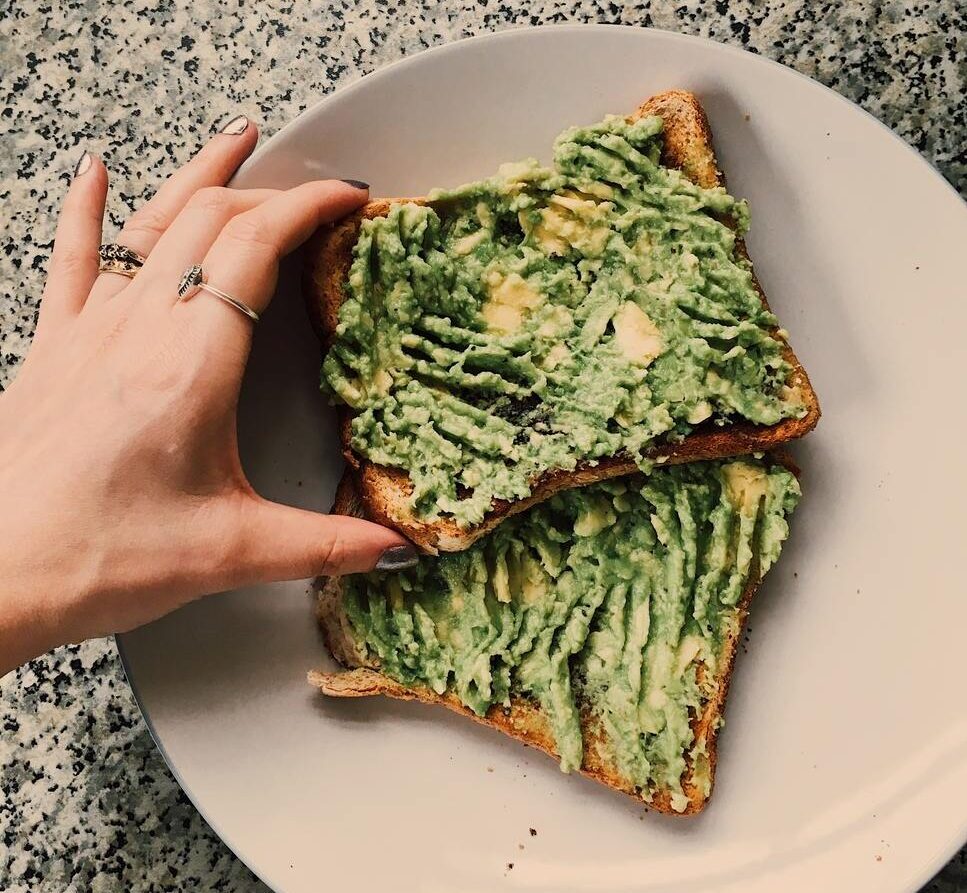 Choosing a hearty, whole-grain bread also makes this dish much healthier for you, which is always a bonus.
Prepare the avocado in a separate bowl to avoid squashing or scraping the toast. Depending on your preferences, you can choose to mash the avocados or simply chop them into small chunks. Regardless, you want it to be smooth and lump-free, so it's essential to use ripe avocados.
Salt and pepper are a staple in pretty much every savory dish, and avocado toast is no exception. For the simplest of avocado toast recipes, simply add a touch of salt and pepper in the mashing or chopping stage.
Extra Toppings
This is the fun part! Here are some typical toppings to include on your avocado toast:
Garlic

Chilli pepper flakes

Lime or lemon juice

Leafy greens

Poached or fried egg

Seeds, like sunflower or pumpkin

Fresh herbs

Spices

Veggies like tomatoes or cucumber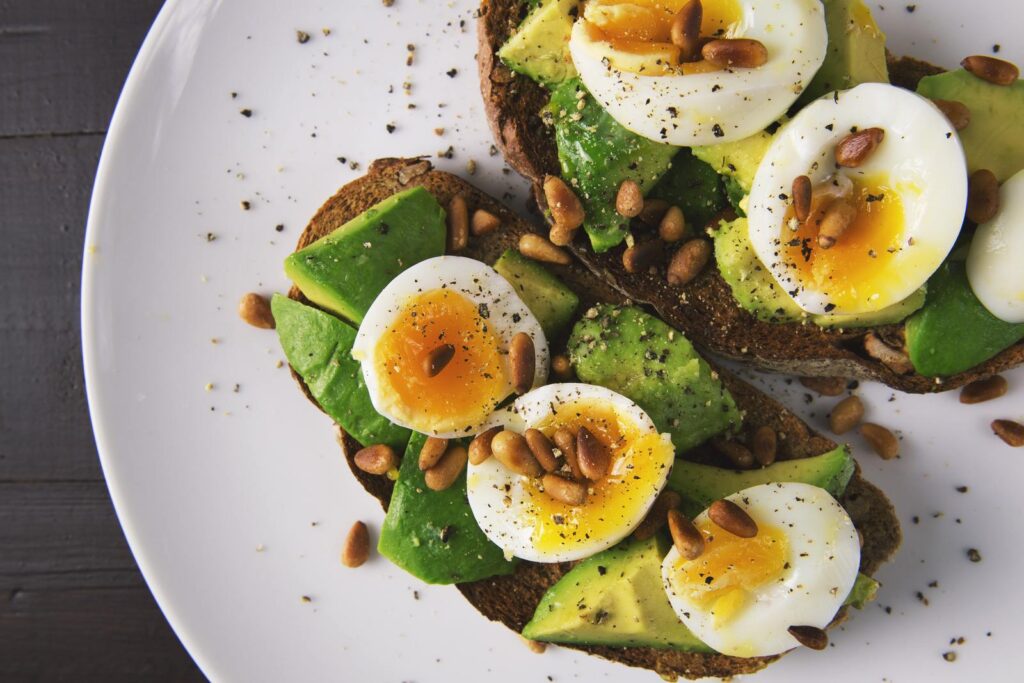 For a Mexican feel: Combine your avocados with a pinch of garlic, some jalapeños, chopped tomatoes, a squeeze of lime juice and fresh coriander.
For a super healthy version: Top your avocado with an egg and some microgreens, which are high in flavor and are often more nutritious than more mature green vegetables. Most microgreens are rich in potassium, iron, zinc, magnesium, and copper.
For a gourmet dish: Impress your guests or simply treat yourself to a fancy brunch by adding some smoked salmon and crème Fraiche on top of the avocados. Alternatively, you could try a vegan, sweet-and-salty approach and add some sliced pears, chopped nuts, and honey.
Your imagination is the limit! Avocado toast is a fantastic, healthy meal, and you can customize it to your tastes and dietary requirements.
Read more: