Reading Time:

4

minutes
We've all heard about them – they are fierce, confident, gorgeous, and, most importantly, know what they want and just how to bring out the inner femme Fatale. Femme Fatales seem to have it all – looks, smarts, and the power to use what they have to get where they want to be. We've read about them, we've seen them in magazines, we've admired them while watching their movies, and we've all wanted to be them at some point.
From blonde bombshell Marilyn Monroe and pinup queen Bettie Page to burlesque star Dita Von Teese and animated redhead Jessica Rabbit, Hollywood is full of famous femme Fatales that have managed to turn heads wherever they went due to their powerful presence. Many people misunderstand being a femme fatale because it's not something you are born with, but rather a skill that can be learned like any other skill. It takes time, effort, and willpower, but with a little guidance, every woman can learn how to unleash her inner femme fatale and dazzle the world.
Be Bold With Your Fashion Choices to Bring Out Your Inner Femme Fatale
Being a femme fatale is definitely a state of mind, but part of it has to do with your choice of outfits. A woman who is confident in herself knows what kind of clothes fits her best and is confident about her fashion choices, whether that means rocking ripped jeans paired with sneakers or wearing a vintage dress and a pair of heels. Because everyone's body is different, you'll have to experiment a bit until you figure out which clothes appeal to you the most.
Famous femme Fatales tend to gravitate towards the color red, wearing it in the form of clothes, shoes, accessories, or lipsticks. Dita von Teese, for example, is known for her red lipstick that's become a part of her signature style. Black is another bold choice that will help you stand out and create an air of mystery around you. As for the clothing itself, the key is to look seductive but not vulgar and emphasize your most attractive features without revealing too much – just enough to tickle the fantasy.
Find a Signature Scent
Creating the image of a fierce and fearless femme Fatale has to do with coming up with a signature scent. Again, this is something that you will need to figure out on your own because perfume smells different on everyone due to body chemistry.
That said, certain classic fragrances are praised over and over again, such as the famous Chanel No. 5. Even the sex symbol herself, Marilyn Monroe, 'confessed' during a press conference that she always wears this iconic perfume to bed. Sandalwood, lavender, and vanilla scents can be very seductive, but be sure to experiment until you find that seductive, signature scent that everyone will remember you by.
Get in Touch With Your Sensual Side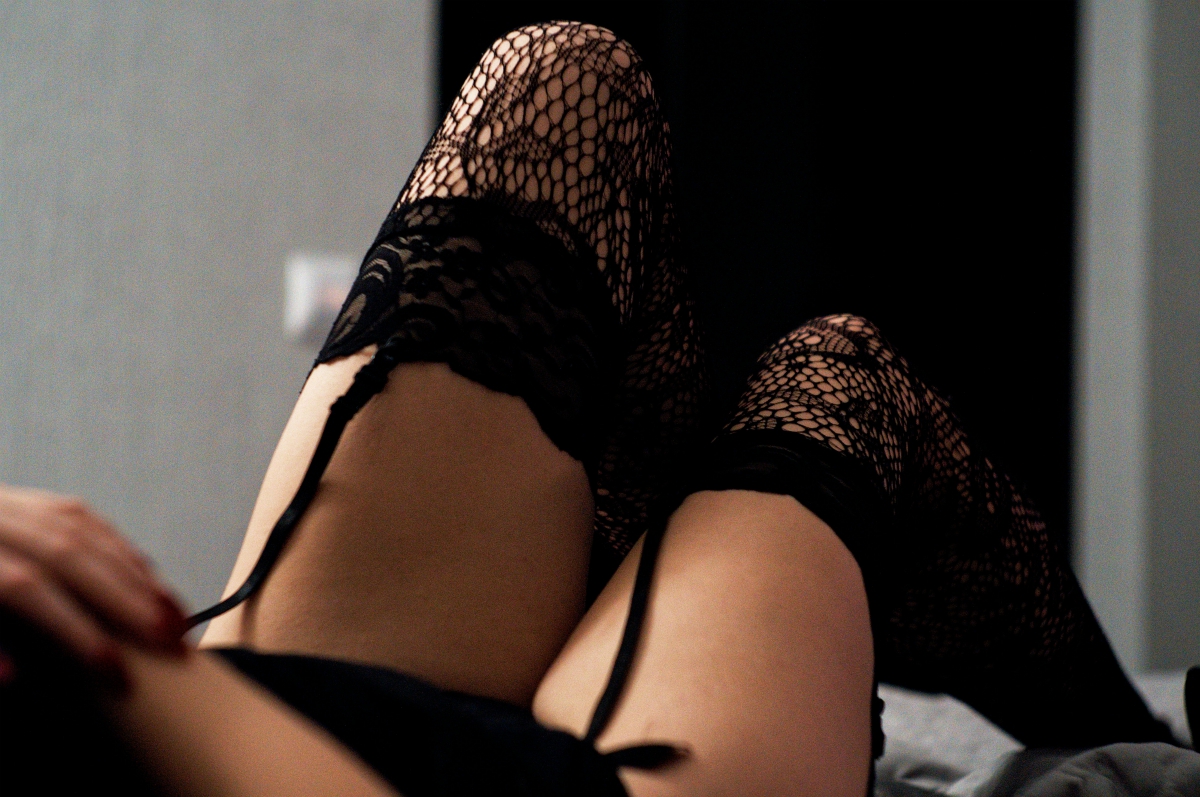 Photo by Artem Labunsky on Unsplash
Channeling your inner seductress has a lot to do with how comfortable you are with your body and nothing to do with the number on the scale, and it is not as hard as you might think. In fact, all it takes is a little bit of courage and willingness to experiment, not only with your fashion style but also in the bedroom.
You would be surprised at how making just a couple of changes and trying something new between the sheets can put a spark in your relationship and spruce up your sex life. Whether it means experimenting in bed with fun sex toys or dressing up in a costume and playing a role, getting in touch with you with your sensual side will help you learn more about your body and the things that make you feel good. This, in turn, will help you tap into your sexual power like a true femme fatale while also giving your confidence a major boost.
Educate Yourself and Flaunt Your Knowledge Proudly
Appearance plays an important role in emulating the femme fatale look, but this is far from being the only thing that is interesting about a femme fatale. A woman with a character, personality, and opinion will always be endlessly attractive, so don't be afraid to flaunt your knowledge. Be proud of who you are, and always work on bettering yourself by educating yourself on various topics and staying up-to-date with the latest events.
A sharp mind and ability to keep the conversation going make the femme fatale stand out. Her intelligence is just another weapon in her arsenal of traits that sets her apart and makes her the mysterious and alluring goddess.
Wrapping up
Sophisticated, seductive, and smart, a femme fatale is something that many women aspire to become. It may seem there is so much to learn on how to bring out your inner femme Fatale; the whole process is really about embracing yourself and your qualities while constantly improving yourself. Manage to do that, and you'll begin radiating that irresistible feminine energy, unleashing your inner goddess and the seductive power that was there all along.
Read more: