Reading Time:

3

minutes
He fought until the bitter end. Last week the Jamie Oliver Restaurant Group – which is comprised of 23 Jamie's Italian venues and London's Fifteen and Barbecoa – went into administration. Asked for comment, the superstar chef said that he was "very sad." Sadness is likely an understatement when part of your life's work is no more. Furthermore, it acts as a bit of a blemish to the image of the eternal winner, the boy with the golden hands, when auditors now take charge of his business.
Twenty restaurants and almost 700 staff are affected by the cuts. His restaurants abroad, which belong to franchisees, are not yet affected. In an interview with the Financial Times, Oliver thanked his employees, purveyors and customers, who have shown loyalty to his brand for the past decade. His tone was how we all know him: friendly, upbeat and polite. Privately, Oliver still has significant income from his various cookbooks and tv shows.
Signs on the Horizon
For a long time, Jamie Oliver had the reputation of an entrepreneur with the Midas touch. Everything he touched became instantly successful.
His vision of affordable, sustainable and healthy dining started a restaurant revolution on British high streets. Transformation of retail and dining out over the past number of years might have been what ended Oliver's lucky streak. And he is by no means alone: Britain is currently undergoing a "casual-dining crisis." A category Oliver helped build.
Since early 2018, various British big-name brands (Byron, Gourmet Burger Kitchen, Carluccio's) had to enter company rescue schemes. Last year, a study found that 37 of Britain's top 100 restaurant groups were loss-making, with profits down 89% compared to 2017.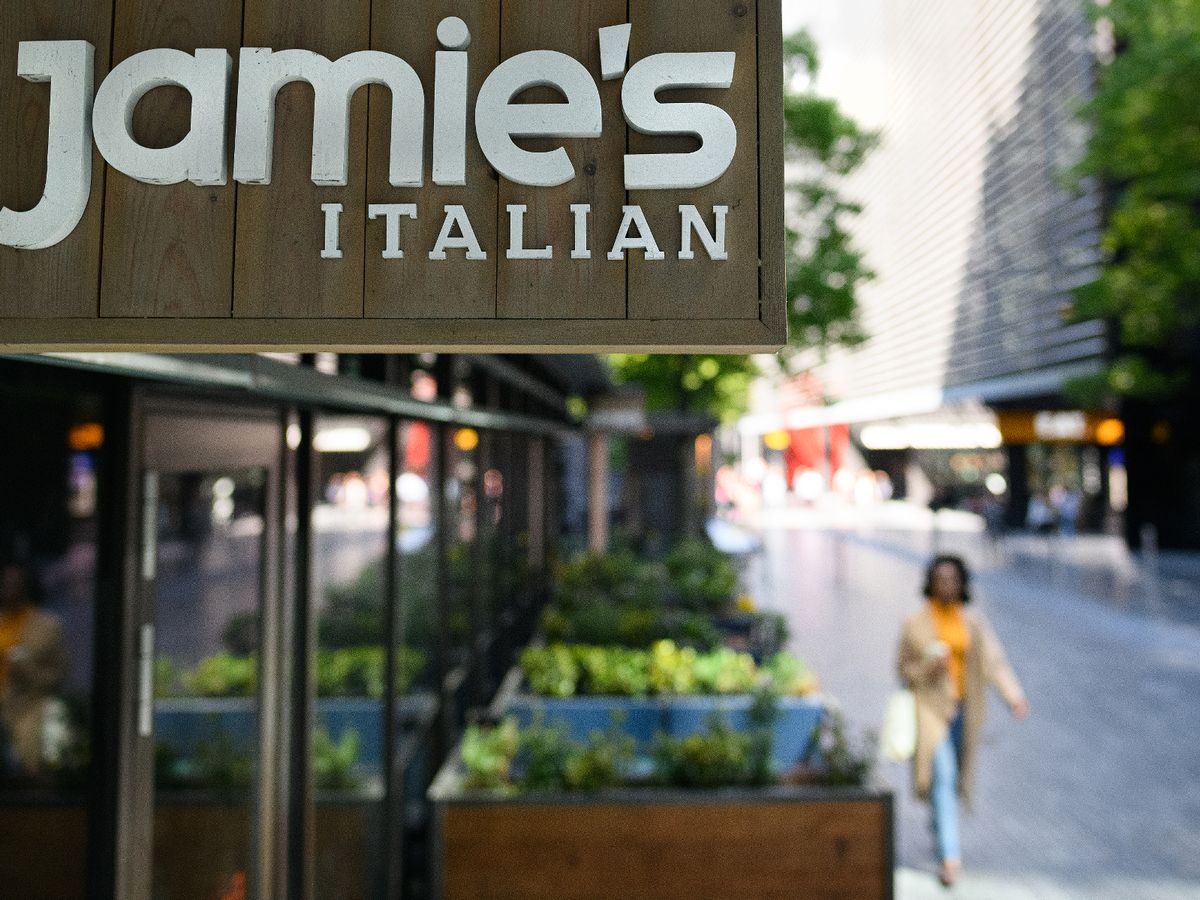 Only last year, the media predicted Oliver's entrepreneurial demise, when he had to close 12 restaurants and lay off 600 employees. He was only able to avert bankruptcy by investing 13 million Pounds of his own money and getting a 37 million Pound bank loan.
Tasking his brother-in-law with running the business is a further reason British media and sources within the company name to explain the collapse of the restaurant group. Allegedly, the close Oliver confidant was "in over his head" coping with the structural changes of the industry.
Where is the British Clientele?
Most of us first encountered Jamie Oliver on TV as the "Naked Chef." In later television adventures the likeable chef often professed his love for Italy. Cookbooks followed, and I remember picking up a copy of Jamie's Italian in a book store when it was first published.
On the book jacket it said that the recipes were based on Oliver's Jamie's Italian restaurant. When I had the privilege of going to grad school in the UK, I was determined to give the chain a try.
Apart from having a mediocre dining experience, I couldn't help but notice that none of the customers were locals.
Oliver's fast-casual restaurants became a tourist attraction that in the long run couldn't stem the constant tide of financial commitments associated with running dozens of restaurants.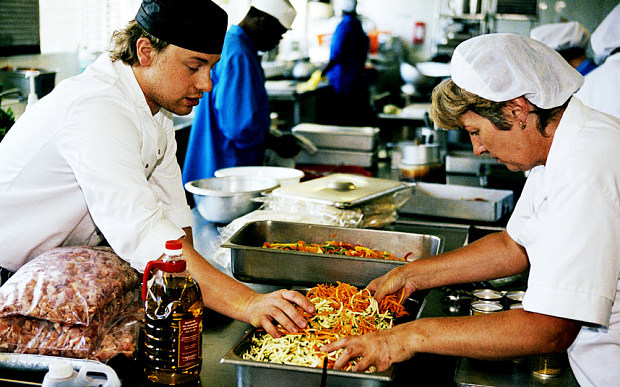 Maybe Oliver's focus on his many other talents left the restaurant side of his business too unattended, similar to superstar chefs like Gordon Ramsey, Mario Batali, or the late Antonio Carluccio who coped with this brutal realization.
In the last few years, Oliver made a name for himself as an activist. Starting with his crusade to improve school lunches, lowering sugar content in sodas, fighting childhood obesity and over-fishing garnered him a lot of critical acclaims. It looks like, however, that in the end, he spread himself too thin, with his restaurant empire paying the ultimate price.
Read more: