Reading Time:

4

minutes
So I woke up this morning and realized it's Thanksgiving. My friend, Leslie, invited me to a potluck dinner at her house with some of our friends and I completely forgot about it! 
Everybody will have food and gifts to share and I have nothing, I need to figure out what should I bring and share with the people that I really care about. Thanksgiving is a really special day for me (yes, I know it doesn't seem like that but it is. In my defense, I have a really bad memory and I never know what date is) so I need to do something special, something not too difficult and that it won't take me so much time. 
People love food, I think sharing foods and drinks is so amazing, it is the perfect formula to have your loving ones happy and that's why Thanksgiving is so unique. You're surrounded by your loving ones, grateful for their lives and the moment. 
Yes, I won't miss Thanksgiving tonight at Leslie's, so let's get the balls rolling!
I have 8 hours in total to cook, to get dressed, to do my makeup and my hair. So definitely, I will do something easy, and you'll see that if you try these thanksgiving recipes at home, your loving ones will love you even more!
The first recipe, we're going to do Peas in Blankets: 
You'll need: 
½ tbsp veg oil

1 small onion

12 cherry tomatoes

2 cups of frozen peas

1 generous handful of mint

1 cup of breadcrumbs

8 rashes of unsmoked bacon

Salt & pepper for seasoning
Instructions:
Go and preheat the oven to 180°c. Dice onion and fry onion in oil until soft. Add the tomatoes and cook for 2mins, keep stirring. 
Add the peas and stir for 2mins and season with salt and pepper, take off the heat and put into a blender and blend. Fold in the breadcrumbs, put one heaped tbsp of the mixture on the bacon and roll. Place in an ovenproof dish and bake for 40mins.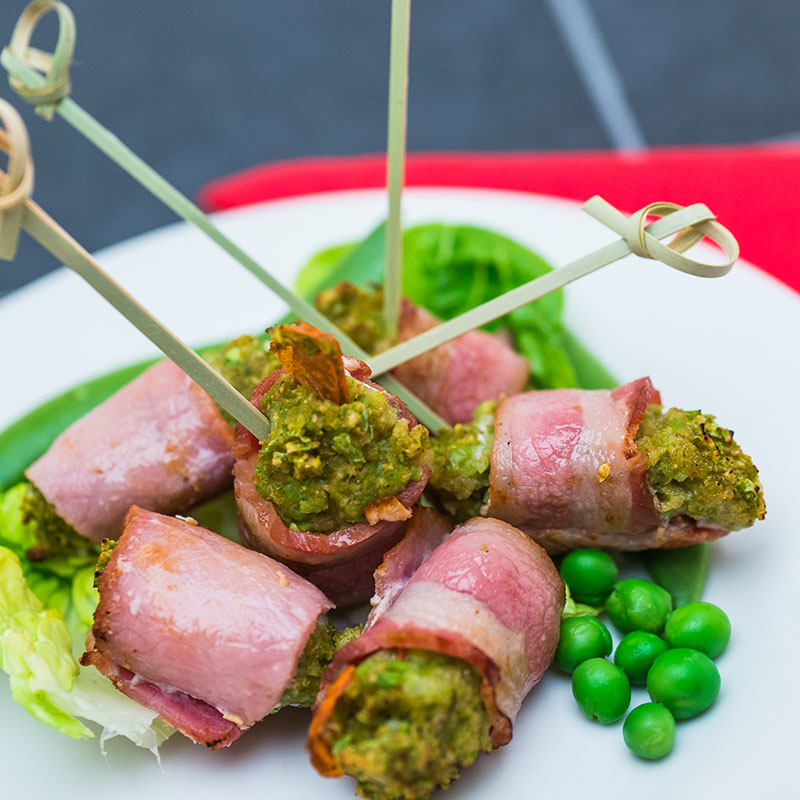 Second, Sweet Potato & Crunchy Peanut Butter Gratain:
You'll need: 
6 medium sweet potatoes (about 1.5 kg), washed and scrubbed

4 cloves garlic, finely chopped

1 bunch coriander, stalks finely chopped and leaves separated

2 red chilies, de-seeded and finely sliced

300g crème fraîche

3 heaped tbsps

Whole Earth Crunchy Peanut Butter

Salt and pepper

Neutral oil, for greasing
Instructions:
Preheat the oven to 220C. Use a mandolin or a really sharp knife and excellent knife skills to slice the sweet potato into 1/2 cm rounds.
Mix the sweet potato in a large bowl with the coriander stalks, red chilies and season well with salt & pepper.
Roughly chop the coriander leaves and set half aside for later. Then, in a small mixing bowl, combine the reserved coriander with the crème fraîche and peanut butter. Stir the crème fraîche mixture through the sweet potatoes until evenly combined.
Lightly grease a 20 x 30cm gratin dish or deep roasting tray with oil and arrange the slices of sweet potato in neat rows to fill the tray and cover it tightly with foil and place in the oven for 30 minutes.
After this time, discard the foil and return the gratin to the oven for 25 minutes until the sweet potatoes are completely soft and beginning to char at the edges. Allow to cool for a couple of minutes before sprinkling over the remaining coriander.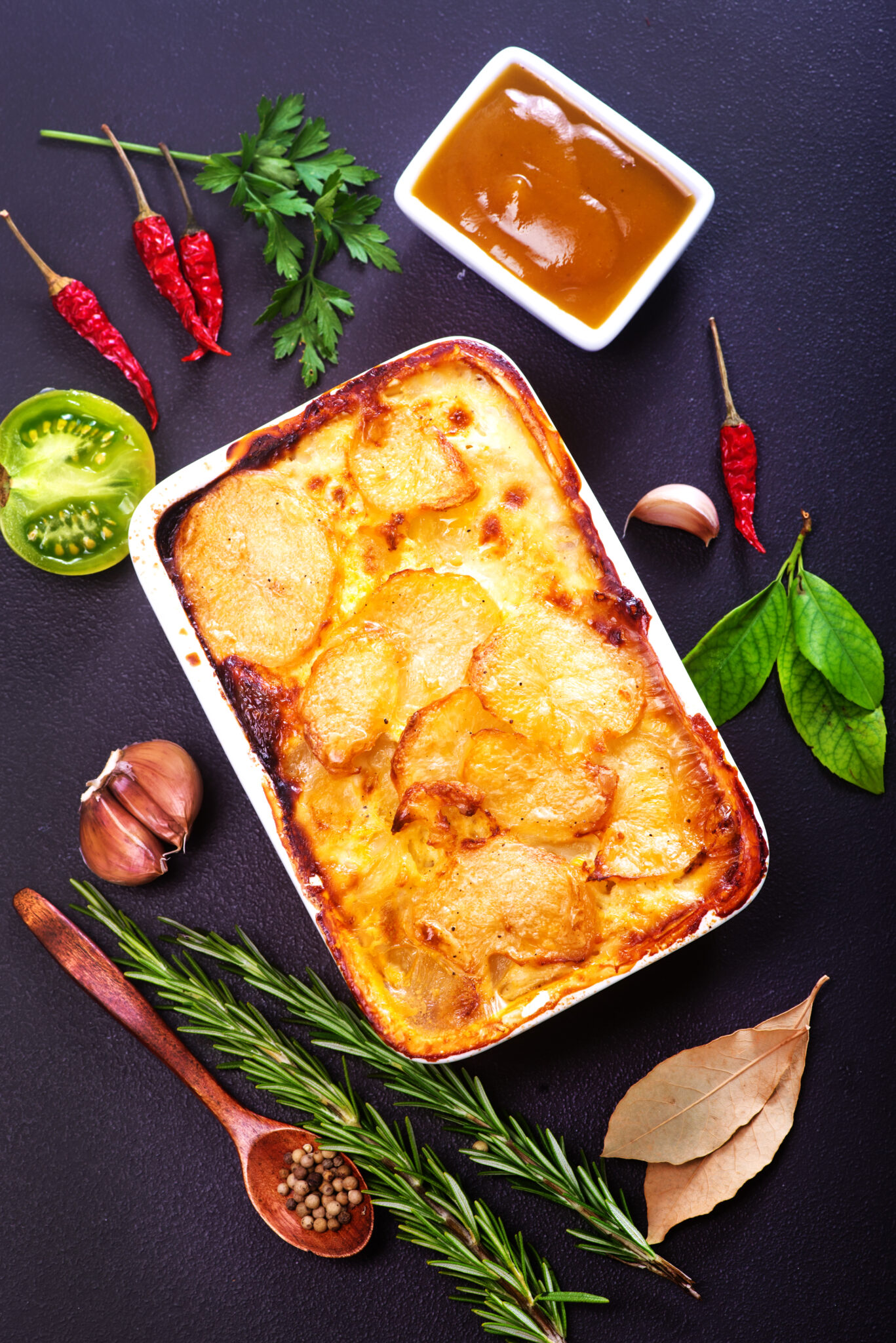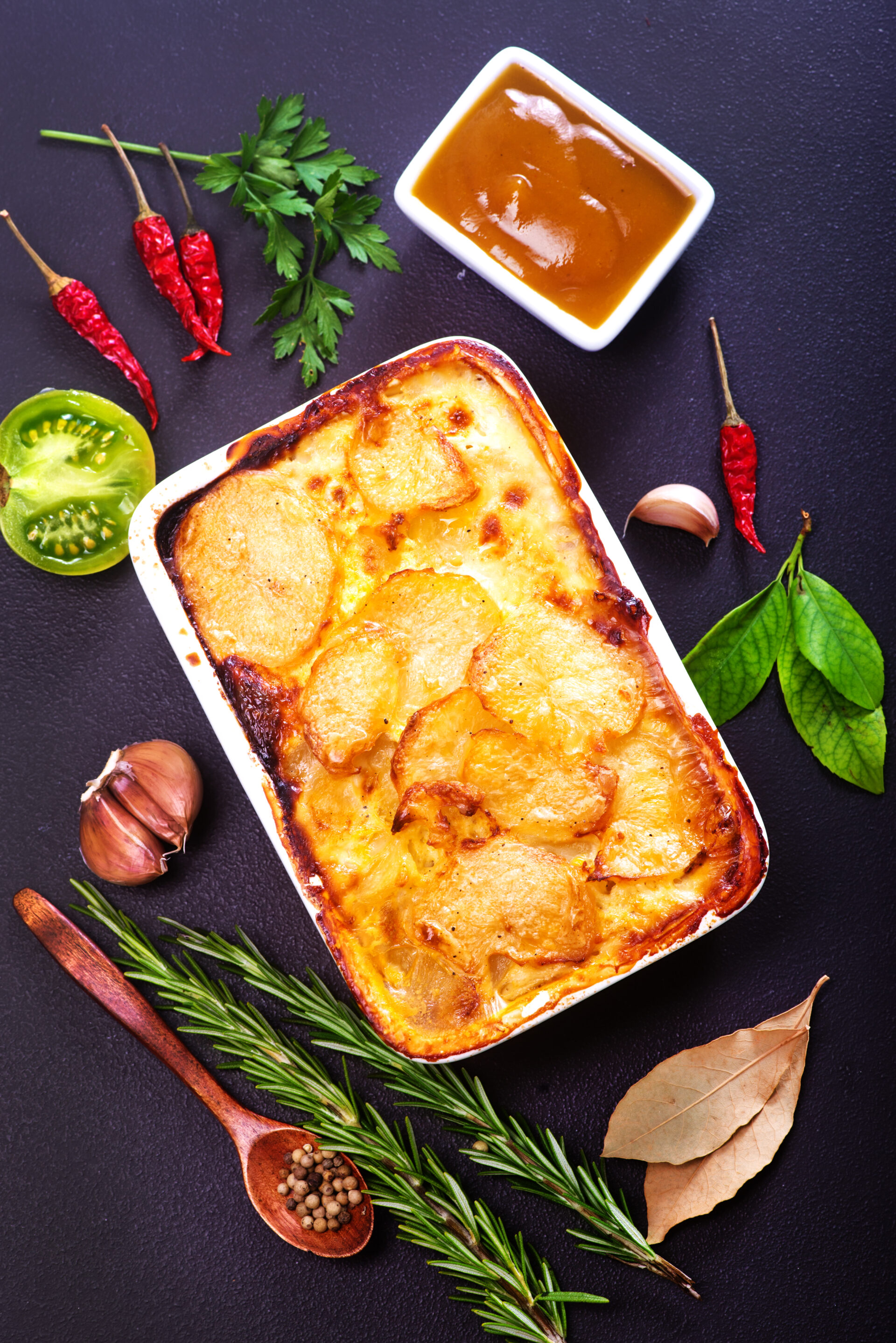 Last but not least, dessert! Apricot Coconut Balls
You'll need: 
2 ½ cups dried apricot

1 cup almond meal

2 cups desiccated coconut

2 cups unsalted roasted cashews

½ cup rolled oats

2 tbsp white chia seeds

¼ cup coconut yoghurt

1 tbsp finely grated orange rind

1 tbsp vanilla extract 

2 tbsp lemon juice

2 tbsp rice bran syrup 
Instructions:
Mix all the ingredients until the mixture clumps together and starts to clean the sides of the bowl. Shape the mixture into balls, roll in ⅓ cup extra desiccated coconut to coat. Place on a tray and cover. Refrigerate for one hour and transfer to an airtight container and now I'm ready!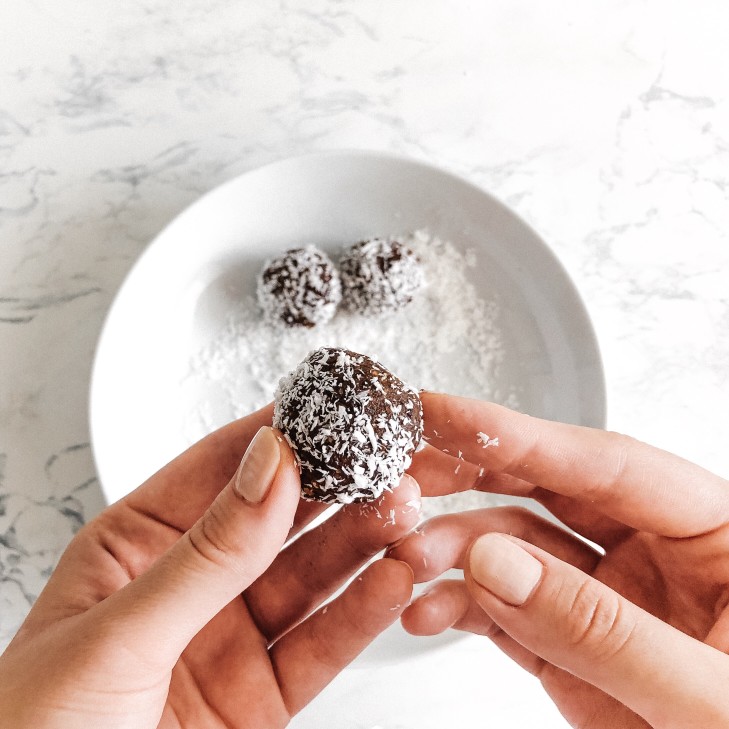 I spent 3 hours doing three delicious thanksgiving recipes that my friends will enjoy so much! It's awesome that I still have time to get ready for tonight. 
Happy Thanksgiving everyone! 
Read More: