Reading Time:

2

minutes
While most can agree that pizza is one of the best things to have ever been created, it is also an unfortunate truth that, if ingested in mass quantities, it can wreak havoc on your stomach especially if you're Celiac or sensitive to gluten.  
Well, my carb cutting friends, do I have a surprise for you! You can now make pizza crust with cauliflower!
Cauliflower also serves as an excellent alternative for all you gluten-free, paleo and keto folks out there, so you can still indulge in your favourite cheesy treat! Here is a Gluten-Free Cauliflower Pizza Crust Recipe that will satisfy your cravings.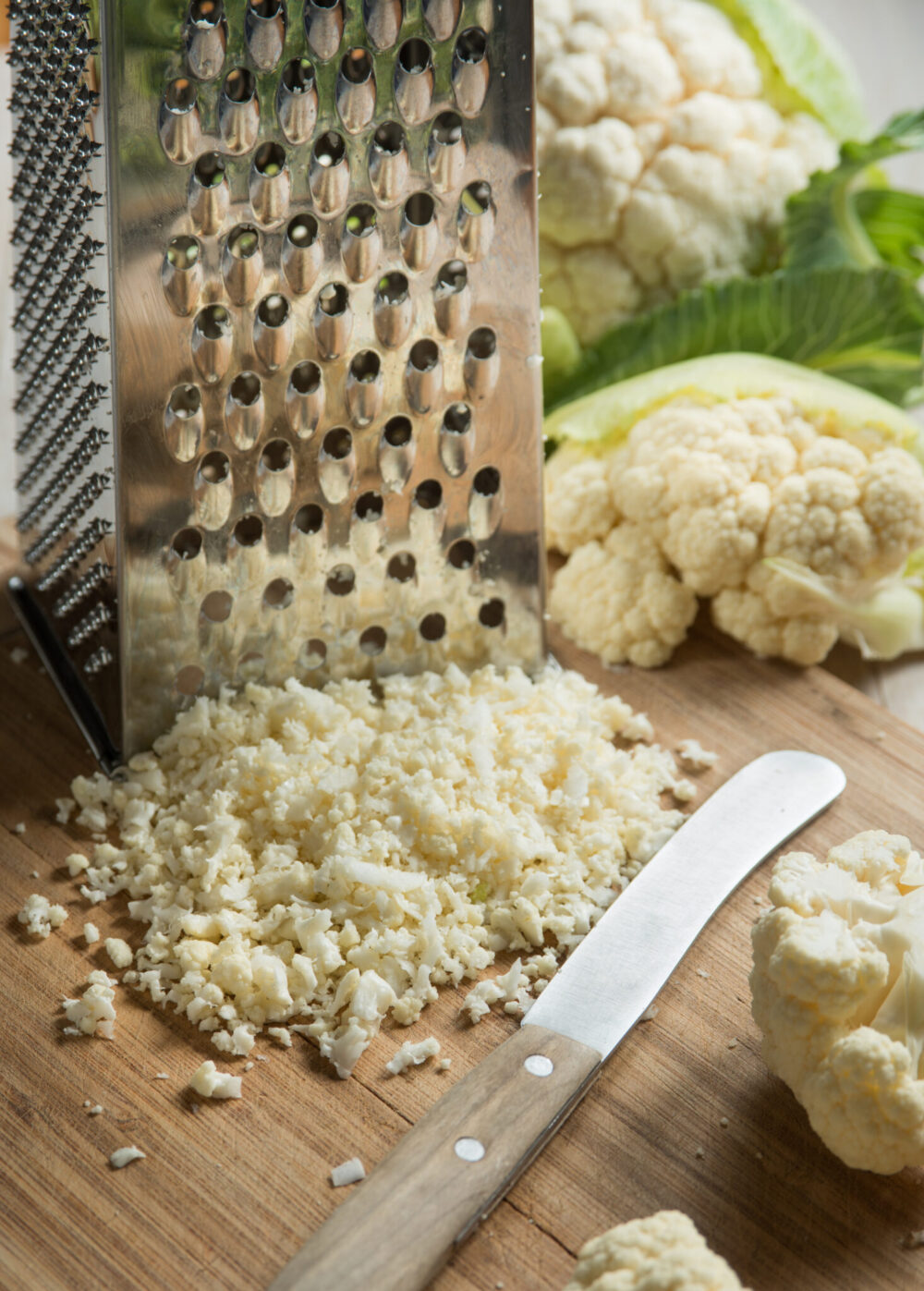 Ingredients:
1 medium head cauliflower, cut into florets
1/4 cup grated Parmesan
1 teaspoon Italian seasoning
1/4 teaspoon kosher salt
1 large egg
2 cups freshly grated mozzarella
Method:
Preheat the oven to 425° and line a baking sheet with parchment paper.

Pulse the cauliflower into florets with a food processor or cut them by hand into a fine powder (you should have about 2 ½ cups).

Transfer the cauliflower into a microwave-safe bowl and cover. Heat until soft for 4 to 6 minutes. Then transfer to a dry, clean kitchen towel and allow to cool.

Once cool enough to handle, wrap the cauliflower in the towel and wring out as much excess moisture as possible, using a second dry towel if necessary.

In a large bowl, mix and stir cauliflower, Parmesan, Italian seasoning, salt, egg, and 1 cup of mozzarella until well combined.

Transfer to the prepared baking sheet and press into a 10-inch round.  

Bake until golden – 10 to 15 minutes.

Add desired sauce, cheese, and topics, and bake until cheese is melted and bubbly – 10 minutes or more.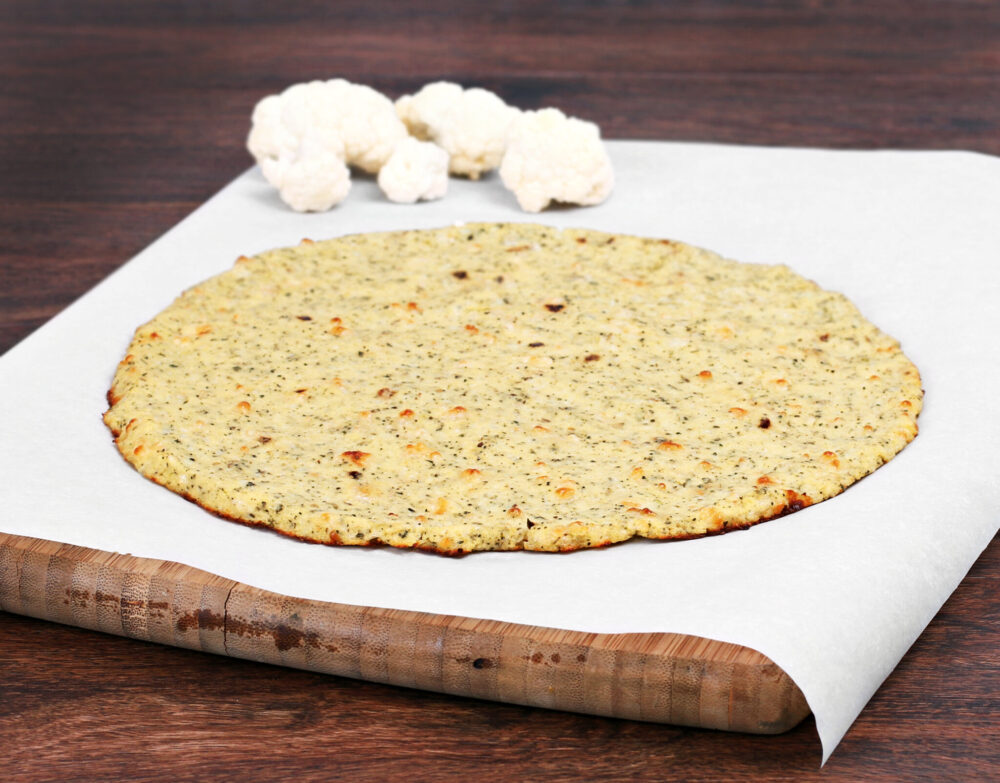 Read more: