Reading Time:

3

minutes
When the elevator doors open on the 17th floor of Postmedia Place in the Upper Jarvis neighbourhood of Toronto, you'd expect to find a National Post newsroom, a government agency, or boutique investment firm. But no. Tucked away in the North East Corner of the floor, the Gina Godfrey Gallery offers the building a much-needed pop of colour.
When I enter, I find the artist that lends the Gallery its name, enthusiastically showing cut-ups of older artwork that she plans to re-purpose, to friends and potential buyers. The expansive view of Toronto's East Side, meanwhile, lends itself as an impressive backdrop.
Happy Girls are the Prettiest, the show on display, features a number of styles exhibiting Godfrey's artistic breadth and interests. The collection on view is not entirely what Godfrey originally envisioned, but a buyer acquired five works mere days before the show was initially supposed to open mid-February. Front and centre, a portrait of Audrey Hepburn in a style reminiscent of a mashup of Lichtenstein and Warhol. Other pieces like Diagonal or Pink and Orange are a potential nod to the Colour Field and Post-Painterly Abstraction movements of the 1950s and 1960s.
Practice and Perseverance As Drivers of Creativity
Godfrey's affinity for vibrant and saturated colours might have started during her art education at Central Tech Art School when she was primarily painting with watercolours. Her academic pursuits and other passions led her from advertising, to publishing, and eventually an eight-year stint as a Citizenship Court Judge serving the federal government. All the while however, she never stopped working on her art. "It's like with a concert pianist or a ballet dancer," Godfrey tells me. "I try to practice every day."
Our conversation eventually diverts into discussions around all facets of the artistic process. Godfrey tells me that she wasn't impressed with a scene she recently watched in The Marvelous Mrs. Maisel. In the episode, the protagonist meets the fictional artist Declan Howell, allegedly modeled after Jackson Pollock: a drunk, disorderly and tortured soul. "I don't know working artists like that", argues Godfrey. She tells me that she prides herself on being an organized person, that can show some disorder in her art. Knowing and creating art for her clientele, Godfrey knows the right amount of controversy for a given audience – the true mark of the trained interior designer.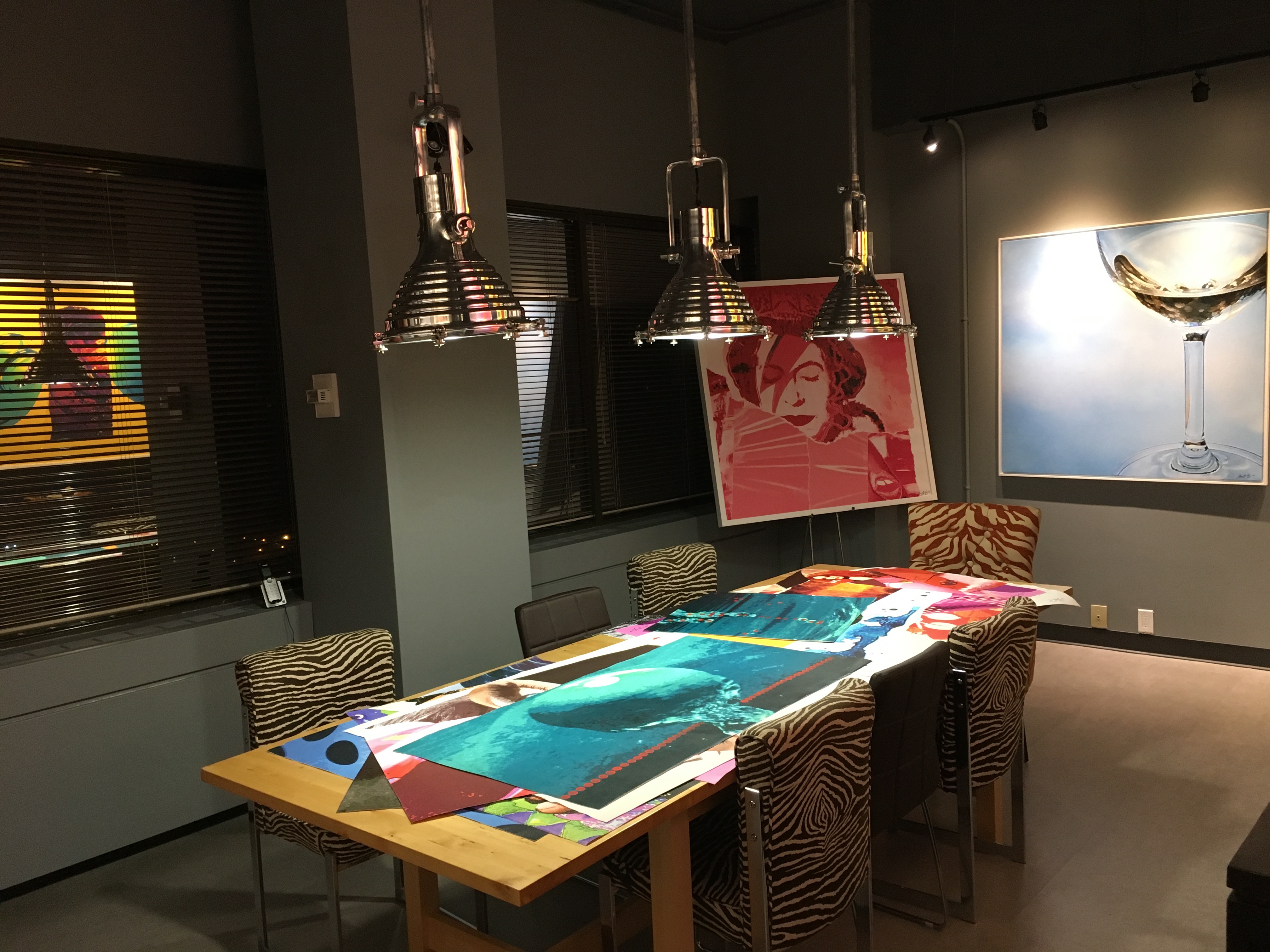 When Art and Philanthropy Go Hand-in-Hand
Godfrey's productivity as an artist is only matched by her philanthropic endeavours. Not only does a large portion of the proceeds of her art benefit countless organizations, but Godfrey serves on numerous boards of prominent Toronto charities herself. With her husband Paul, the former CEO of the Toronto Blue Jays and Sun Media, and current Executive Chairman of Postmedia, she co-founded the Herbie Fund that raises money for The Hospital for Sick Children in Toronto.
Upcoming shows, including a tour of art collections in the private residences at the Four Seasons in Toronto can be found on Godfrey's website. The Four Seasons show will benefit Arts and Culture Programming and the Brain Project at Baycrest Health Sciences. Godfrey, a resident at the Four Season Residences herself, will show guests what currently hangs in her private space.
Read more: