Reading Time:

3

minutes
Refined vegan cuisine shines on 464 McGill Street in Montreal Quebec.
A tiny white picket fence outlines a quiet patio. Colossal flower pots in black and white hug the perfect dark frames of the sky high windows from the face of the restaurant. Classical Greek stone architecture shines white in the sun; a divine temple from ancient years. Corinthian columns join with bowing archways to guide you in. Two French doors rimmed with white and filled with glass stand open. Come inside, there is more to see.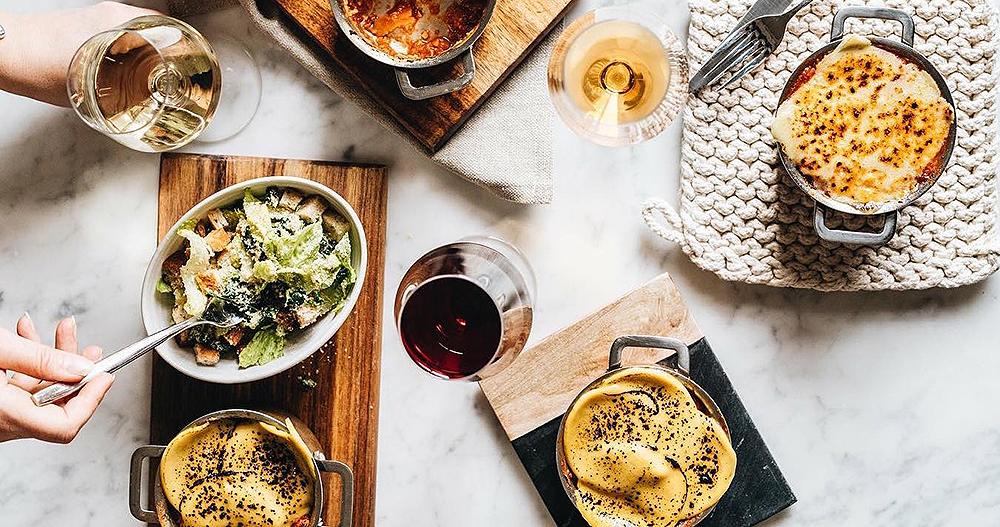 @lovrestaurant
Maple wood floorboards meet a pearlescent collection of honeycomb titles that pool out from the bar. Woven basket chandeliers glow with incandescent warmth. They hang in orderly rows, three by three, down the longest stretch of the restaurant. The tables shine; cool white marble with veins of grey. Each adorned with a small vase of sweet alyssum and a sprig of rosemary. Pale seats are dressed with plush cushions of organic green. Dainty pots of botanical plants sprout from every corner and counter; they are specks of green in a world of white. Almost everything in LOV is white: white chairs, white metal stools, white wooden shelves, painted white brick, white wallpaper, white marble countertops, white, white, blanc. The restaurant is a garden of white, bathed in the luminous glow of early Spring. Clean, fresh, bright, light. It is a summer house in the Hamptons, shining in Montreal. Walking into LOV is like stepping into the pages of Better Homes & Gardens. Everything is staged perfectly. The space is open, inviting and beautiful to behold.
The food, is a vegan dream. A mirror of the sophisticated garden it is served in.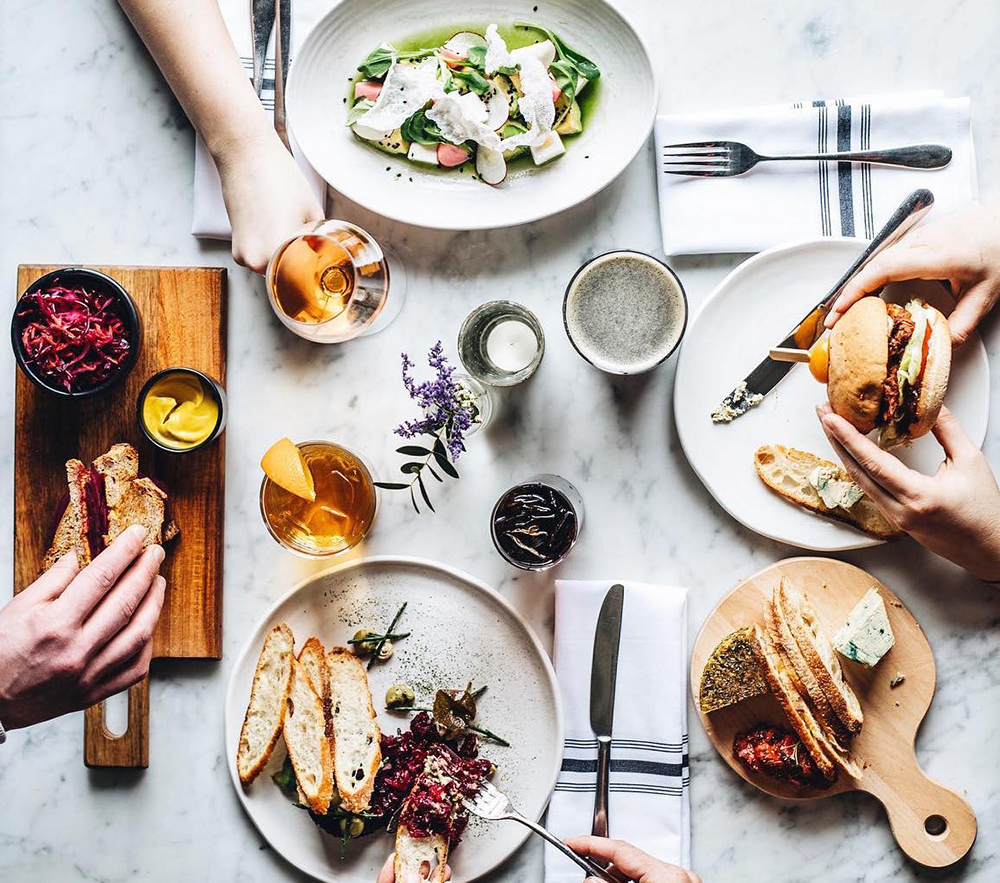 @lovrestaurant
French Onion Soup, Quinoa Fritters and Beet Tartar. Refined, elegant vegan cuisine, plated with poise and packed with flavour. The Cheese Platter with herb crusted 'gouda,' chive 'feta,' 'blue cheese,' and roasted bell pepper chutney is the perfect way to begin your meal. After that… your heart will break, torn between too many appetizing dishes. Choosing is nearly impossible.
The Gnocchi Di Casa, with buckwheat sweet potato gnocchi, hemp basil pesto and almond parmesan sounds divine. But wait… so does the Vegetable Lasagna with zucchini, eggplant, squash and lupine tempeh bolognaise sauce. Mushroom Risotto… a Banh Mi Burger… or perhaps the Coconut Curry? Decisions decisions. It's enough to tempt you to relocate and buy a condo within walking distance of the restaurant. What better way to savour the flavours of every dish on this growing menu. In the end, I tried the Truffle & Caviar, with zucchini spaghetti, oyster mushrooms, tapioca caviar and truffle sauce. I was not disappointed.
For dessert, a chocolate cupcake and slice of red velvet LOV cake with vegan coconut cream cheese, was a true taste of heaven. This particular crimson delight is no longer on the menu, but you can be sure to find a delicious selection of desserts any day of the week at LOV.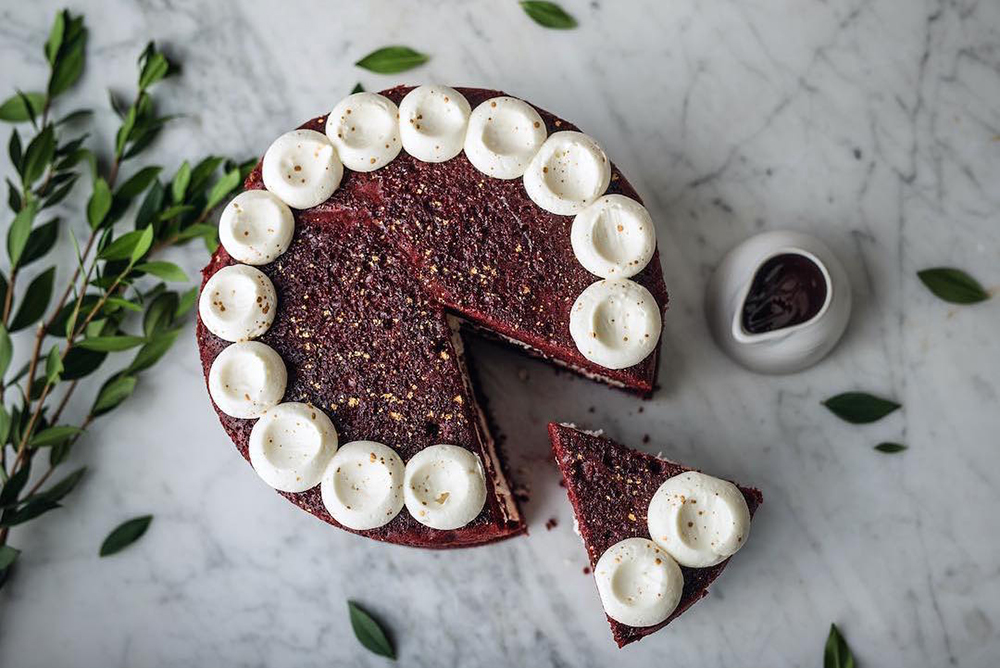 @lovrestuarant
At LOV, beauty and elegance shine in restaurant décor, and sparkle in every plate that comes to the table. The food is art, but also healthy, fresh and flavourful. If ever LOV were to come to Toronto, and open their doors in our city, I would be their first eager guest. Until then I suppose, I will have to find LOV on the beautiful Island of Montreal.
Keep reading, follow the links below
Vegan Friendly Finds in Montreal Quebec
Fresh on Front Grand Opening