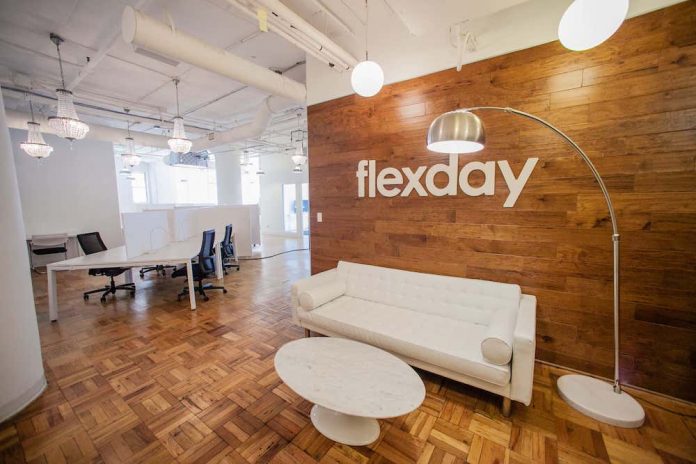 If you're a freelancer or start-up business owner, it's tricky to find the right coworking space. As a freelance writer, when I first moved to Toronto in the spring, I found myself weighing all the options (there are a lot!). Some of these spaces are expensive, and you are probably considering if it's even worth it. After all my exhaustive research, I came across this space called FlexDay, and am now hooked. I was especially impressed by the price of $49 a month. They also give you a free one-week trial to test it out. 
Taking Care of Business
FlexDay has a brilliant business model: it utilizes restaurants that are closed during the day and opens up them up for coworking spaces. You may be wondering: how is this different from a coffee shop? I find that FlexDay is quieter than a coffee shop because people that pay for the membership are there to work specifically. Plus, they have coffee and tea available at each location, so when you think about it, you'd pay more to buy drinks at a coffee shop each day anyways. Then you get the added benefit being able to access all the venues during regular business hours. They also have my favourite coffee at most of the locations: Detour Coffee. 
Obsessed with coffee like we are? You'll want to check out our article on Toronto's Coffee Culture.
I also find that the locations are classy and have a good vibe to them. However, if you don't feel like working in a café or restaurant type environment, then you can go to their Central location, which is more of a typical office environment that you'd expect at other coworking spaces. You don't get any printing privileges, but since the membership is so cheap, you're better off buying your own printer or going to a print shop.
I like the energy of the Central location and have gone there often. It's a great place if you need a meeting room or a quiet place to make a call. It's also fun to work with other professionals and feel productive. There are so many locations to choose from for FlexDay, and they are always adding new ones constantly. Each location has a different style that suits every type of personality. 
Here are some of my top picks for FlexDay locations throughout the city.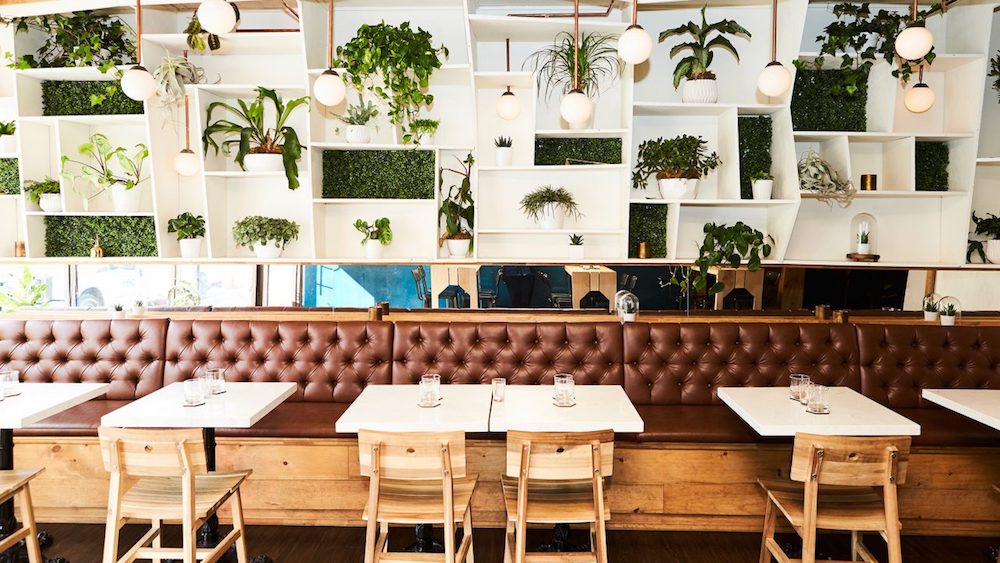 Located in the popular College Street foodie hub, Pray Tell is hip and modern, and features a lunch menu for FlexDay goers. In the summer, people enjoy their patio and it's an ideal spot for lunch meetings.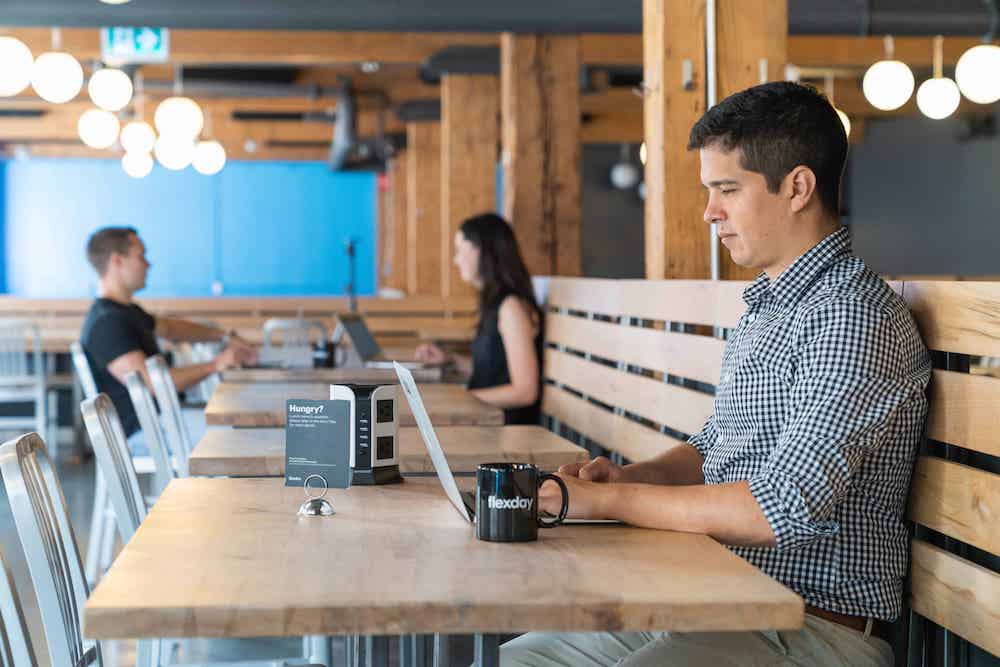 If you want something completely out of the ordinary from a coworking setting, Snakes & Lattes on College is piled full of board games. It's a fun place to get your work done and is good for both individuals and teams, has booth seating, and a lunch menu. Plus, FlexDay members love it for its late-night hours.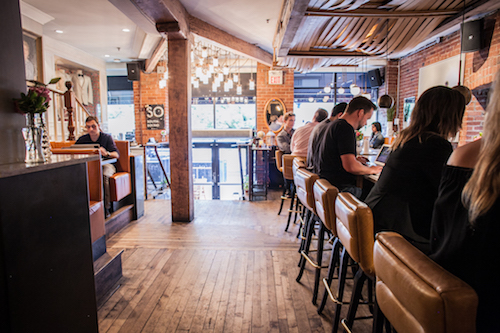 Marben is FlexDay's flagship location. This location has an elegant and relaxed energy for professionals. Their gorgeous patio is extremely popular in the summertime, and it's the perfect spot for client meetings. If you're working up an appetite, they have a lunch menu available.