Reading Time:

4

minutes
If I had a dollar for every time some said to me, "Oh, you're vegetarian? You must eat a lot of tofu then," well, I'd be able to buy a lot of tofu. To be honest, when I first stopped eating meat, I was a bit reluctant to delve into the world of tofu cooking. I was perfectly happy sticking to beans, pulses, and veggies to get my protein.
I hardly ate tofu growing up, and the few occasions I had dabbled in it were really nothing to write home about. To me, tofu was mostly just slimy, tasteless, and boring – something that vegans and vegetarians ate out of a sense of necessity and obligation rather than genuine enjoyment.
However, after living on a plant-based diet for quite some time, I came to realize that the problem with tofu wasn't the food itself, but how I was cooking it. Tofu is not only a great source of plant-based protein, it's also an incredibly versatile and delicious base for meat-free cooking.
There are so many different ways to incorporate tofu into your diet. Here are just five different ways that tofu can become the shining centerpiece of your dinner table.
1. Summer BBQ Tofu Skewers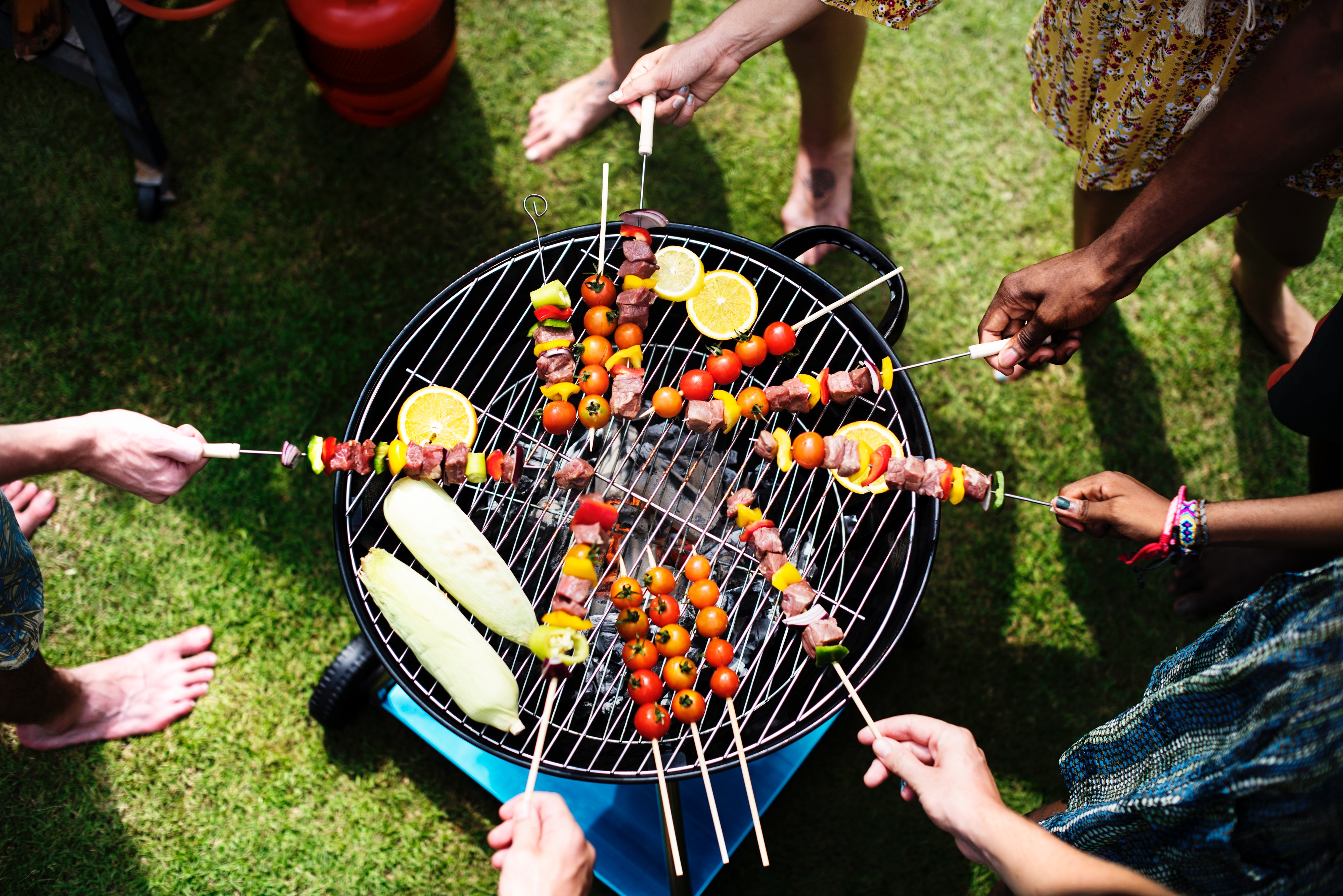 Hosting a meat-free backyard summer barbecue can often be a daunting task. While there are plenty of plant-based options, such as meat-free sausages, grilled corn, and barbecued veggies, tofu stands out as the most versatile option of them all.
You'll need to use firm tofu for this, and the key is to marinade the tofu cubes for a few hours first. Unlike most meats, which only require a little seasoning with salt and pepper, tofu needs a bit more attention to really pack a powerful punch.
Try a marinade of soy sauce, minced ginger, salt and pepper, and a little brown sugar for a truly delicious and summery feel. Once marinated, pair with your favorite summer veggies and assemble the skewers as you see fit.
2. Tofu Thai Green Curry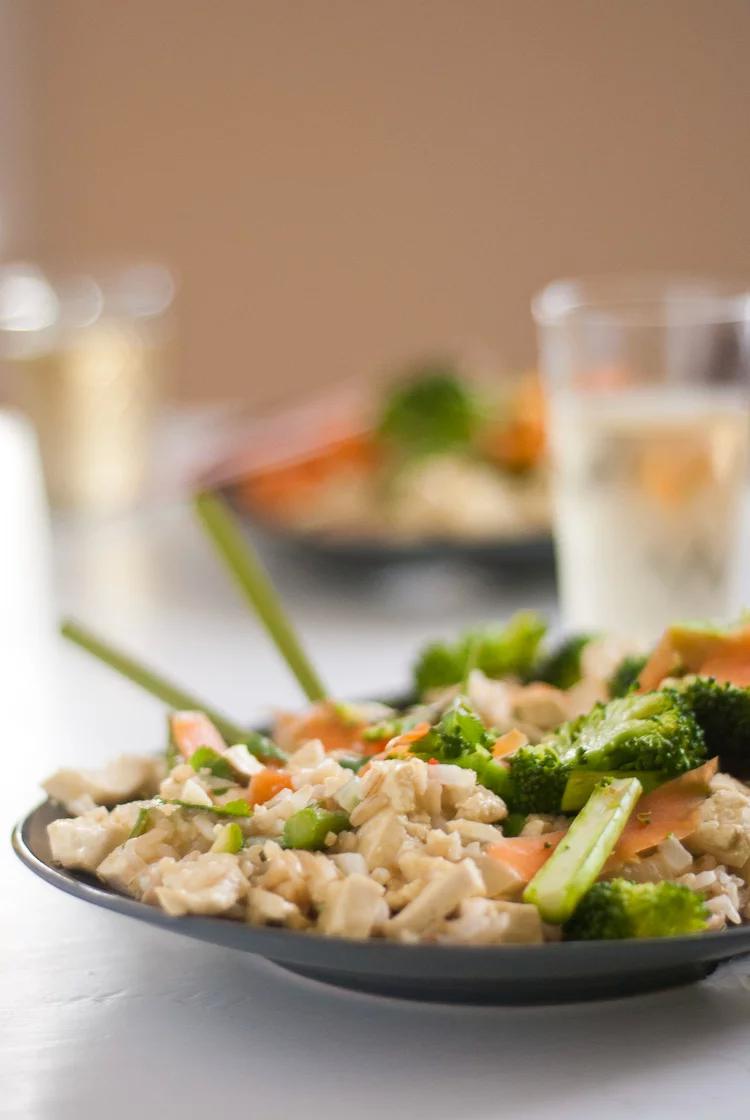 This Thai green curry by Cookie and Kate is a simple yet delicious and impressive meal. Don't be put off by the seemingly long list of ingredients – most of these are items that are probably already in your pantry. Tofu is the perfect addition to this classic East Asian dish, and even the most prolific meat eaters will be won over by its powerful flavor and creamy texture.
3. Tofu Fajitas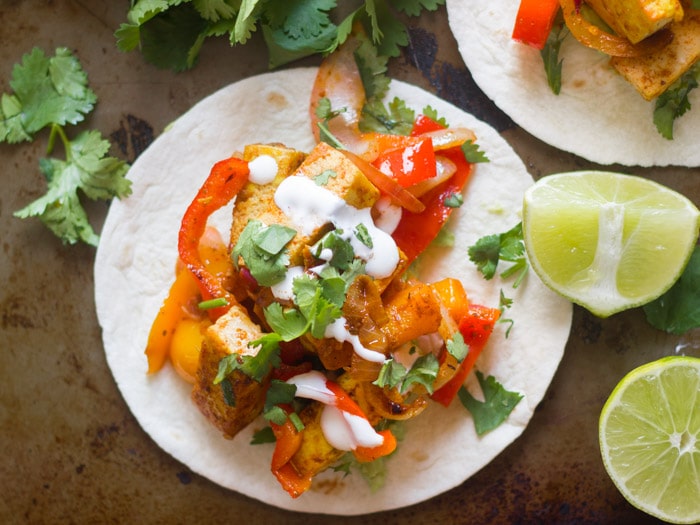 I can't count the number of times I've seen a restaurant offer a vegetarian take on a classic dish like fajitas, only to be served a plate of something that closely resembles the original meat version, just without the meat. (So basically, just a helping of mixed veggies in a soft wrap that can barely pass as a fajita.)
But once again, tofu comes to the rescue! Vegan fajitas don't have to just consist of lettuce, peppers, and salsa – they can be a zesty, spicy, and filling meal in their own right. Have fun playing around with some paprika, cumin, lime juice, chili powder, oregano, and salt and pepper to create your own fajita seasoning for some plant-based tofu fajitas.
4. Tofu Stir Fry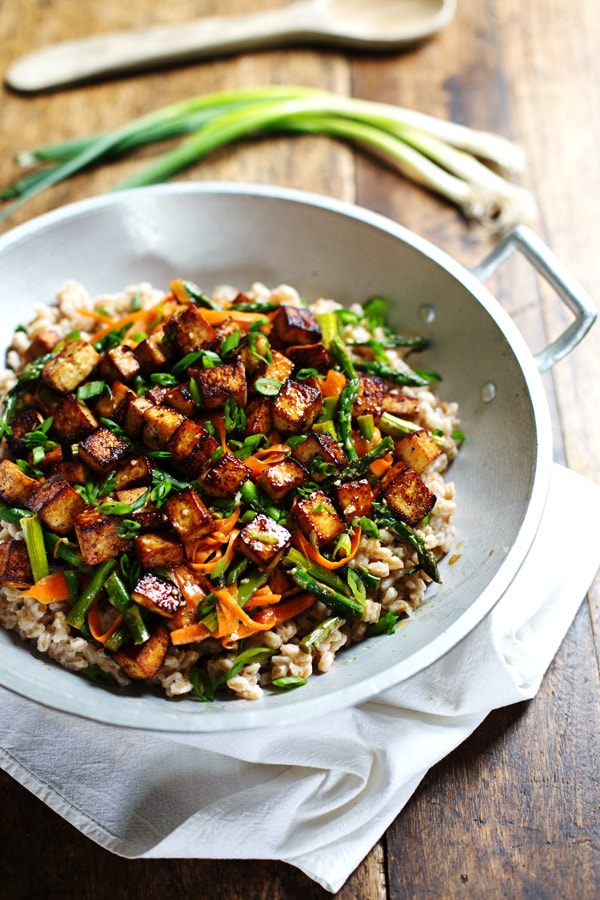 Growing up, stir fries were a staple weeknight meal. Cheap, quick, and easy, they make the perfect dish for busy parents or cash-strapped students. This honey ginger tofu and veggie stir fry from Pinch of Yum is not only simple and easy, it's also full of flavor and is sure to impress.
And as with most plant-based meals, you can doctor it up however you want with your preferred veggies of choice.
5. Tofu Miso Soup By Minimalist Baker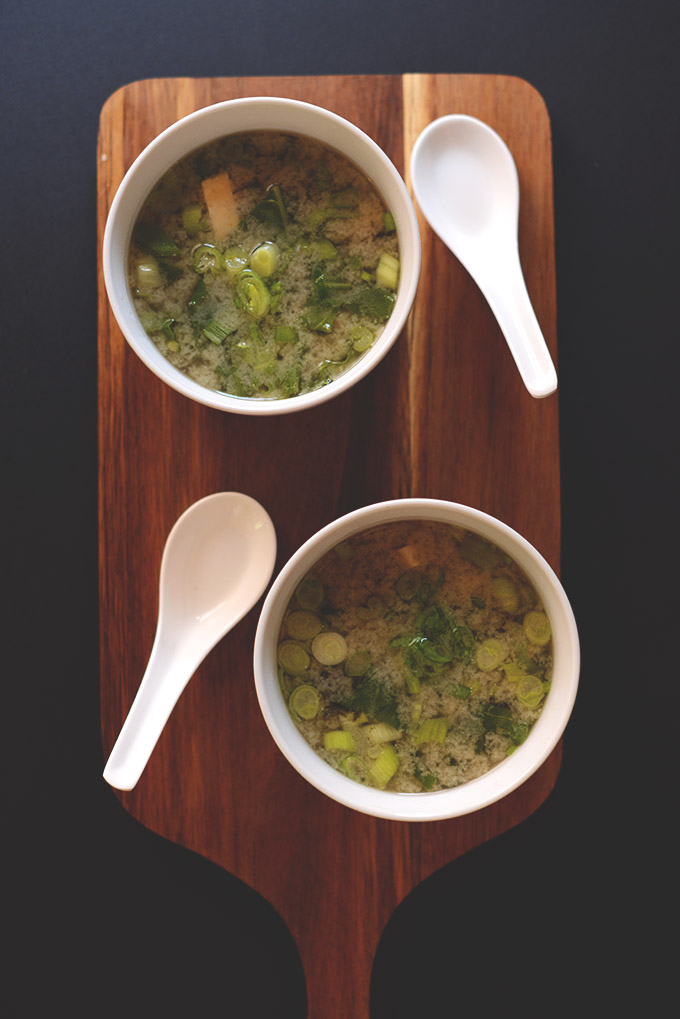 Last on our list, but by no means least, we have this delicious tofu miso soup by Minimalist Baker. This healthy and aromatic dish can be whipped up in 15 minutes and is the perfect dish to warm you on a cold winter evening or sooth your aching body when you're sick.
As with several of the meals listed above, tofu is the natural choice for this Asian-inspired soup. It adds texture, flavour, and substance. What's not to love?
These five delicious dishes are just a few of the ways you can embrace this versatile vegan staple. Which recipe will you try first? Or maybe you have your own take on this protein-packed ingredient. After all, the possibilities are endless.
Read more:
Waldorf Salad with Icewine Vinaigrette
Roasted Chestnut & Milk Chocolate Soup