Reading Time:

3

minutes
What better way to celebrate FeBREWary than a guided brewery hop? I followed Garrett and Andy from Rolling Hops Brewery Tours on an adventure through Toronto's diverse east end. Sampling not only delicious brews, we explored the distinct cultures that each neighbourhood has to offer.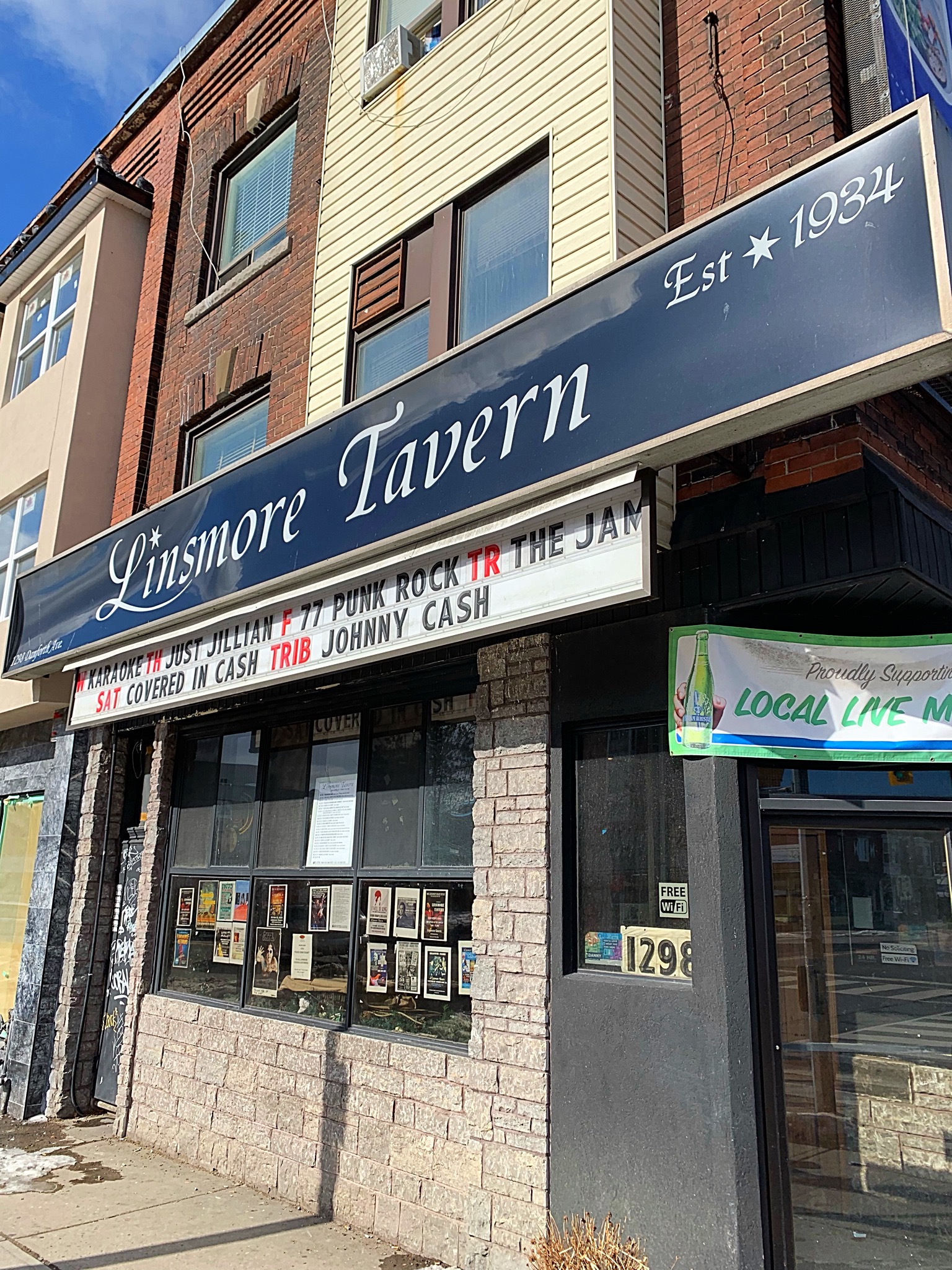 Our meeting spot: the historic Linsmore Tavern, one of the first licensed establishments in Toronto. After a brief history lesson, we began a short walk to our first destination.
Left Field Brewery
Started by husband and wife team Mark and Mandie, Left Field pairs the love of baseball with creative beers. Everything here is baseball themed. The decor, the beers – the staff even have their own online trading cards! We enjoyed two very different pours here: Sweet Spot Mocha Marshmallow stout and Bang Bang dry hopped sour.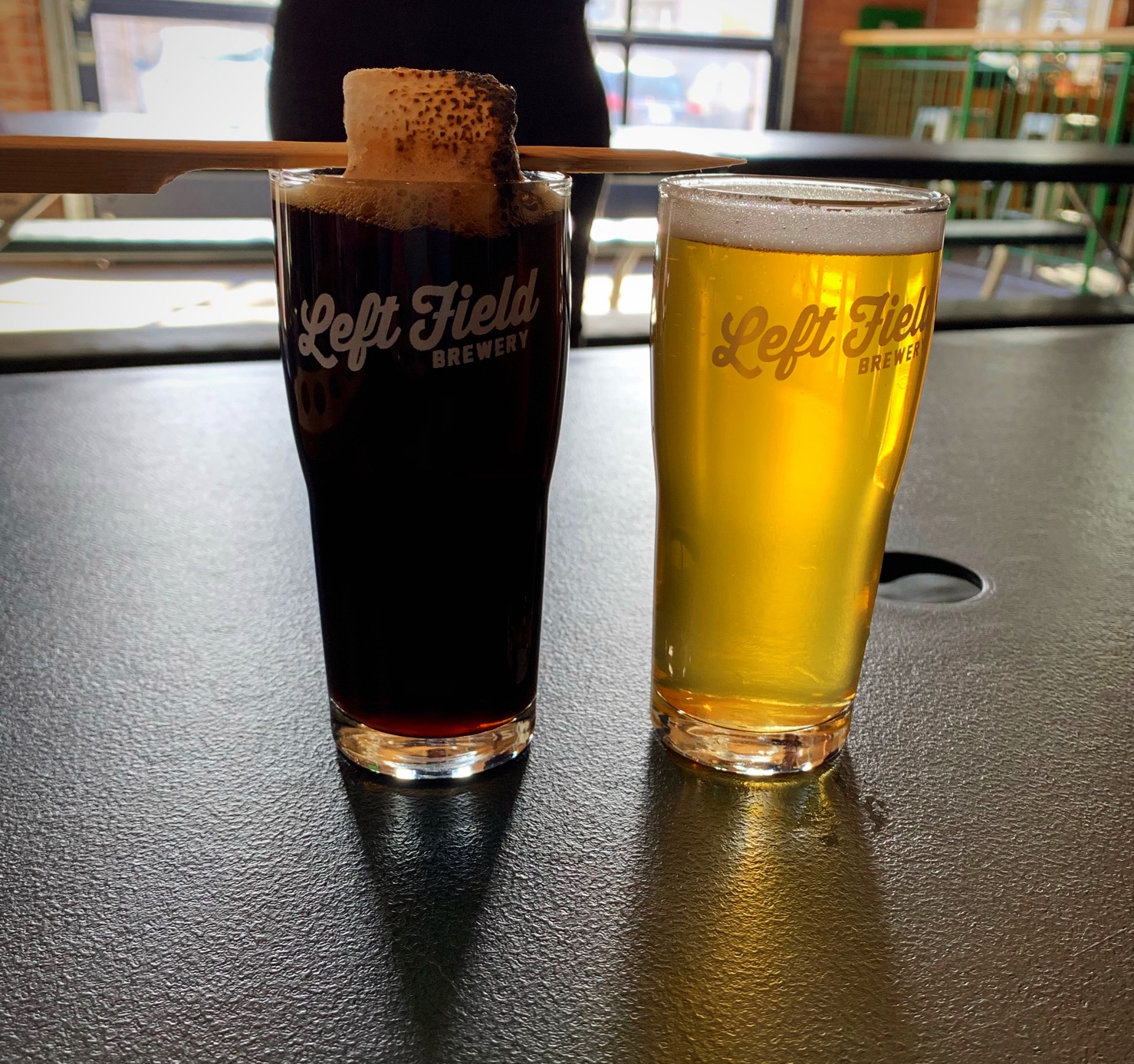 Garrett was opting for a "sweet and sour" approach with his selections. Sweet Spot offered a complex and malty nose with a sweet and rich flavour profile while the Bang Bang, a lightly tart and very refreshing number, is perfect for a summer day.
Godspeed Brewery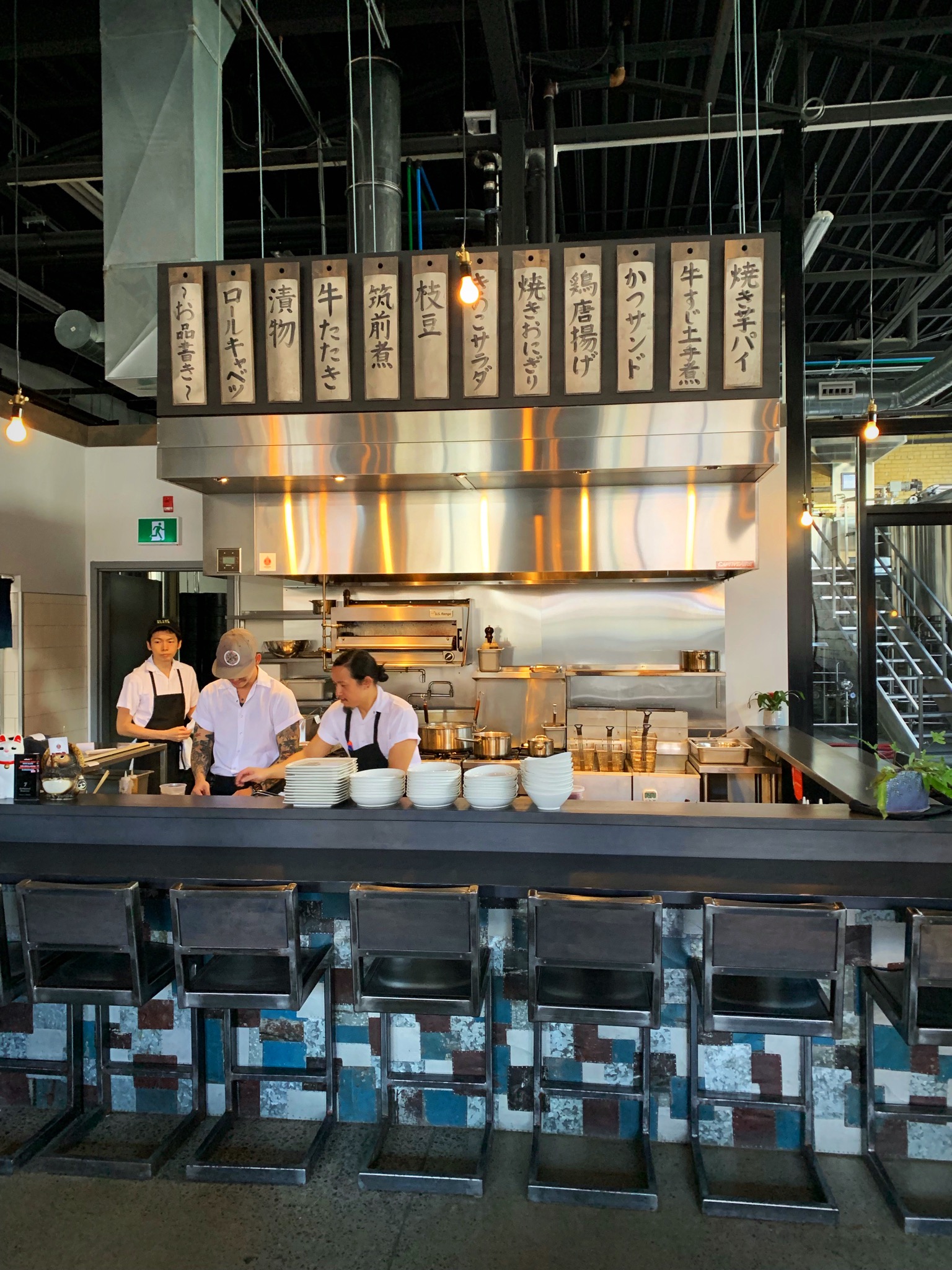 Next, we made the trek up through Little India to the Japanese inspired Godspeed Brewery. After spending years living in Japan as the head brewer at Dieu du Ciel!, Luc LaFontaine opened the ingenious Godspeed Brewery. With an open kitchen, the concept here was very food forward. There were offerings including Japanese comfort food along with a couple French twists.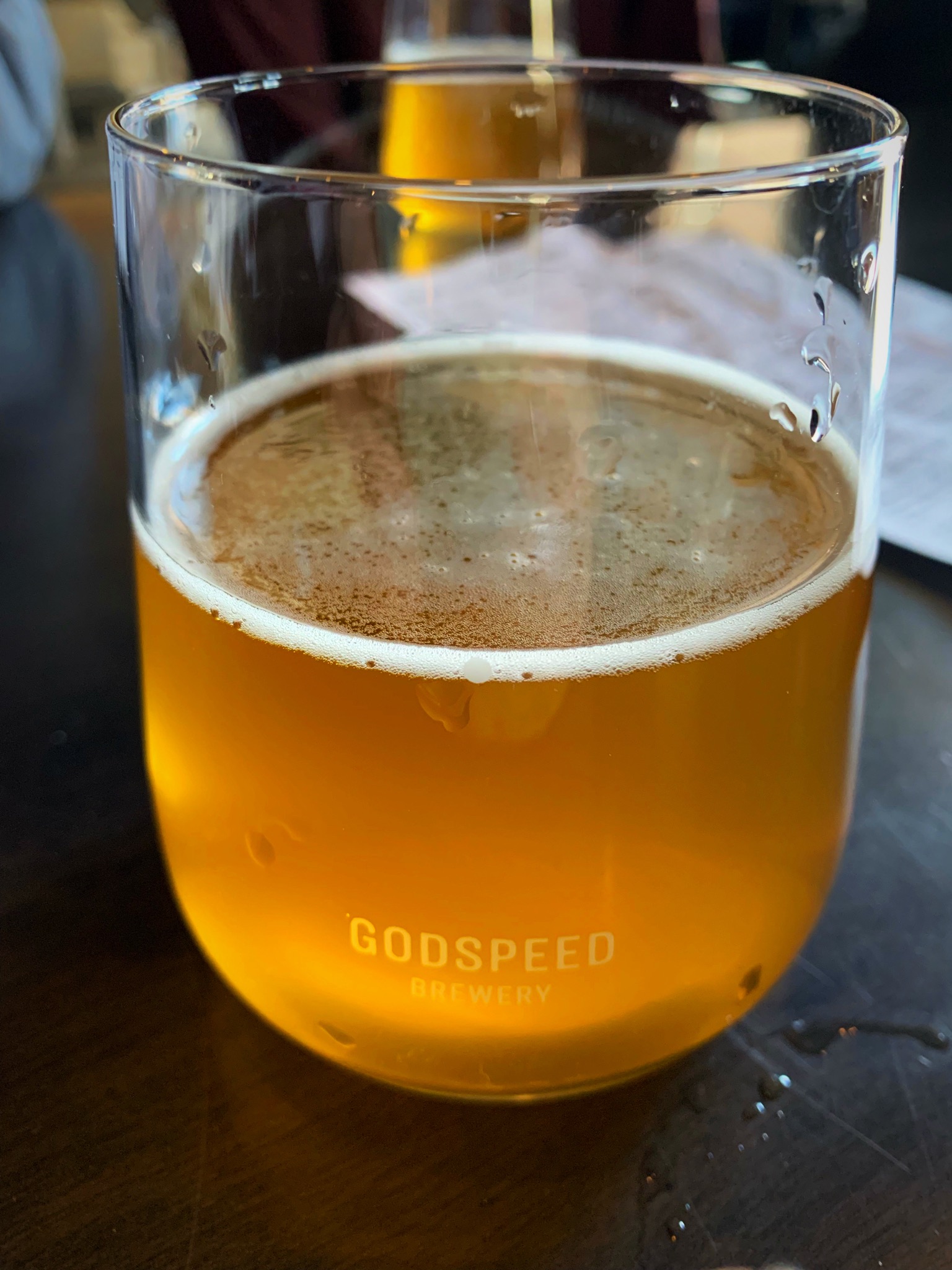 Garrett had only one pour lined up for us here: a very unique saison brewed with yuzu. The combination of this very aromatic Japanese citrus fruit and the Belgian hops made for a not-soon-forgotten taste experience.
Rorschach Brewing
As we started for the next brewery, Andy left us with a history lesson as well as a local treat: samosas! By the time we were at our next destination, Rorschach Brewing Co, we had made our way almost to the shores of Lake Ontario.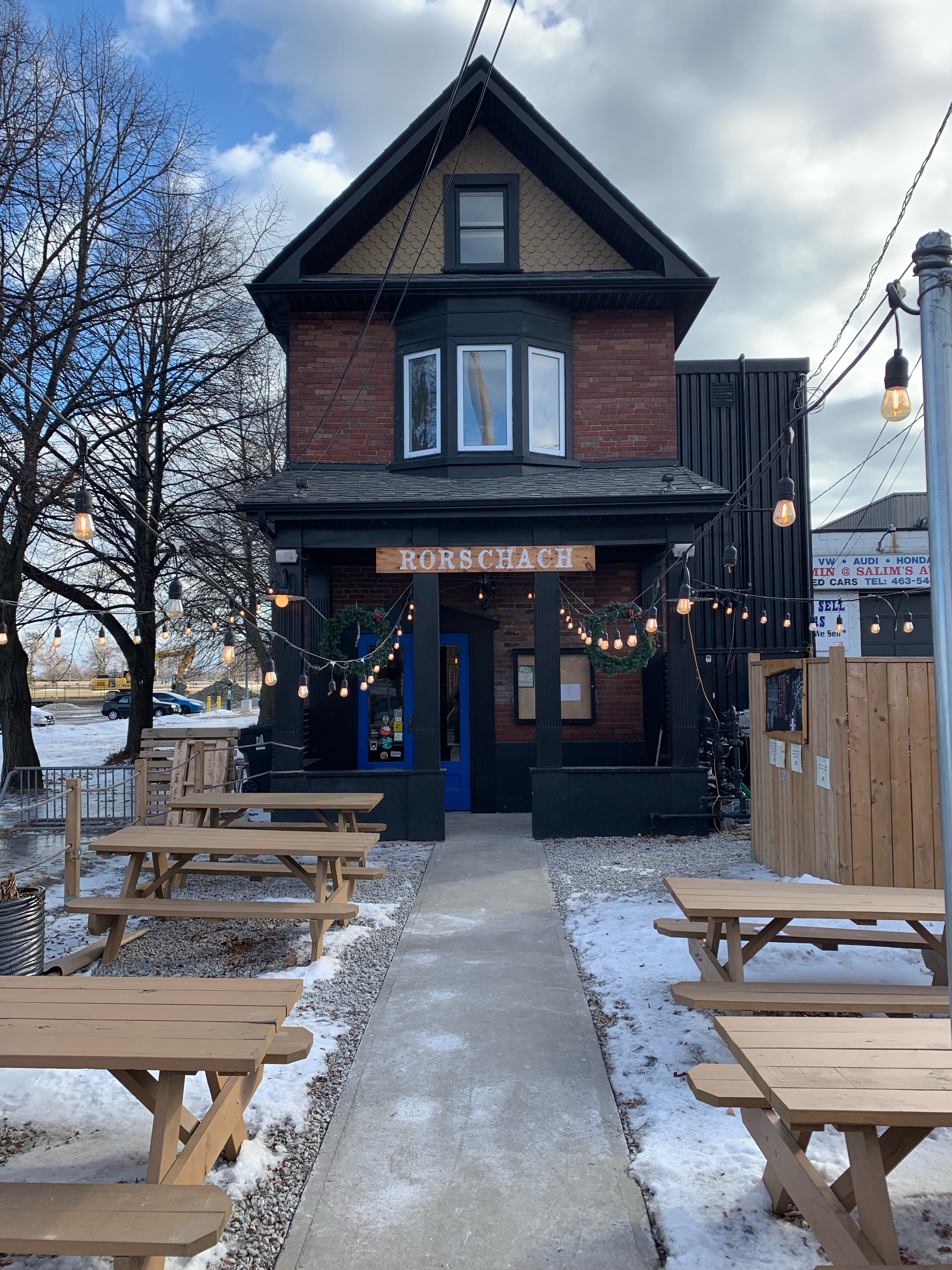 Here, Garrett chose a whole tasting flight for us, starting with a peach cobbler dessert beer (Systematic Desensitization).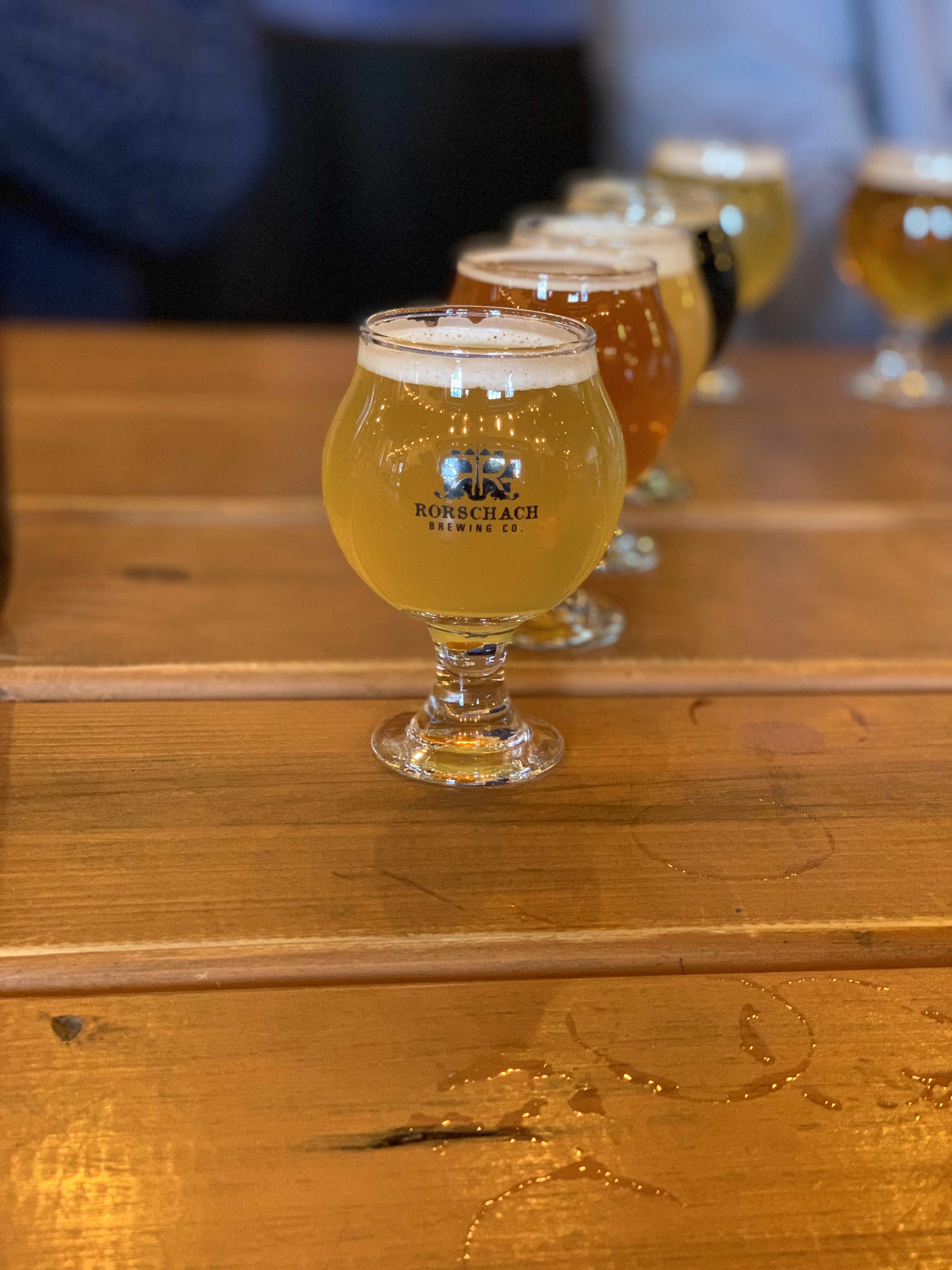 We then tasted a festbier (Positive Reinforcement) followed by a very fruit forward double IPA (Reverie). The tasting finished off with a very unique imperial stout brewed with Oreo cookies (Malevolent Benevolence). In my opinion, these are some of the most unique brews in town. This brewery definitely warrants a trip to the east side all on its own.
Black Lab Brewing
The last stop on our journey was Black Lab Brewing. The youngest brewery on our trip is clearly for all the dog lovers out there. One can't look in any direction or at the names of the taps without finding a reminder of our four legged friends. Garrett had another flight planned for us, featuring another diverse line up of refreshments. We sampled the Echo DDHIPA (double dry hopped India pale ale), Caesar of Notts barley wine, Sitting Pretty APA (American Pale Ale) and the newest in the kennel sour series: Rosehip and Hibiscus.
It's clear to me that the minds behind Rolling Hops have two things in mind: showing folks the world of craft beer and informing them of the historical significance of the neighbourhoods in which the beer is brewed. Given how rapidly things have been changing here in Toronto, a guide to the city's unspoken history has never been more important.
Find out more about Rolling Hops and their other historical brewery tours on Instagram, Facebook and Twitter.
Read more: