Reading Time:

2

minutes
With the final season of Game of Thrones underway, there's no better way to celebrate (and bid adieu) to the hit show than with some wine! Now you can drink like you're in King's Landing thanks to the Game of Thrones wines developed by renowned winemaker Bob Cabral.
Inspired by his love of the ground-breaking series, Cabral began working with HBO to develop the themed wines several years ago. The intent was for each blend to match a specific character and/or location in the show. As a California native, each Game of Thrones wine was made on the West Coast of the United States. There are four wines in the collection: Cabernet Sauvignon, Pinot Noir, Chardonnay, and a Red Blend.
The Red Wine Blend is made up of six different varieties of grape and has notes of cherry, vanilla, mulberry, and mocha. Meanwhile, the Cabernet Sauvignon, grown in Napa Valley, has undertones of Tahitian vanilla, blackcurrant and briar. Both of these reds were made to be paired with hearty meals like meat stews and roasts, thus Cabral associates it with the many feasts enjoyed by Jamie, Cersei, and Tyrion Lannister of Westeros.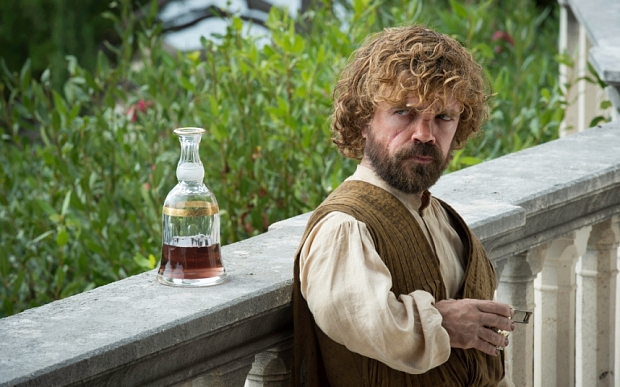 The Pinot Noir is the only wine not made from grapes grown in California, but instead from Oregon, and has earthy, spiced undertones with notes of vanilla and toasted oak. This lighter-bodied wine took inspiration from the show's southern kingdoms.
The Chardonnay is the only white wine in the collection, with hints of peach, apricot, lemon, and honey. The grapes hail from the central coast of California and the wine has an oak finish. According to Cabral, chardonnay is considered the chameleon of wine and therefore he created this with the character of Arya Stark in mind.
Bottles start at $20 and can be purchased on the wine's official website, or at various liquor stores across the United States, Canada, and beyond. For a full list of retail locations, click here. In the famous words of Tyrion Lannister, "Everything's better with some wine in the belly." Wishing everyone a happy Game of Thrones season!
Read more: