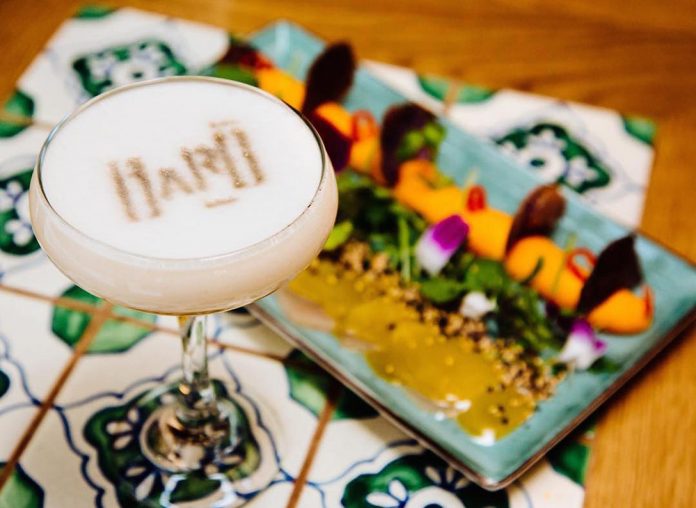 Nightlife in the vibrant city of Toronto. A kaleidoscope of colours, sounds and savoury aromas. Restaurants, bars, clubs, theatres. There is always something to do, and a new experience to be found. Sometimes… you even get to escape the country, and sail away to Latin America without even pulling out your passport.
BARO, a red neon sign with four capital letters is where our journey begins. Enter the doors, and climb the stairs. Music and the tune of happy chatter guides our feet to the second floor. The room is long, stretched out and narrow. Dim lights and candles make for a cozy atmosphere. The space is an eclectic mix of one-of-a-kind chairs, dark distressed wood and hanging jungle plants. The walls are a canvas of exposed brick melting into white tiles. Table tops, cushions and rugs, are splashed with patterns and colours straight from the South. It's a re-imagined Toronto representation of the warm, rich culture of Latin America. Fused with modern flair, it is something entirely of it's own. Making each experience a unique voyage of style and of course…flavour.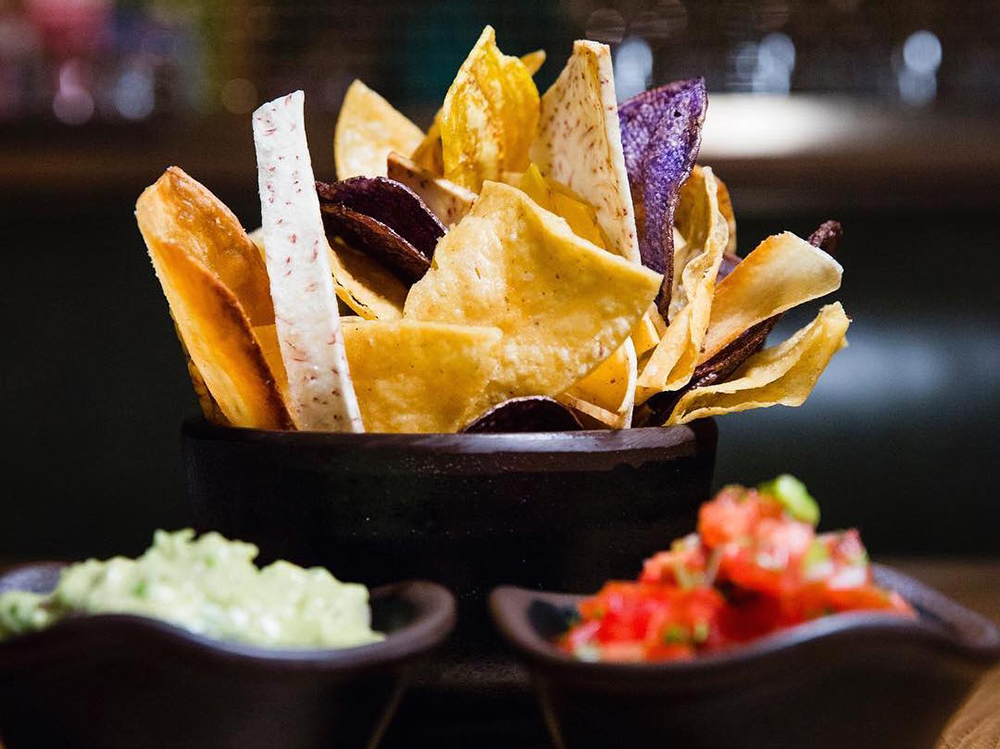 @barotoronto
As they say here at Baro the secrets of South America come to life in Latin style. Savoury, sweet, spicy, bold, vibrant and tangy tastes of the South shine in every dish. Sit, eat, enjoy… as BARO takes your taste buds on a trip.
To start, we try the CGS house-made chips + guacamole + salsa. The chips are light, with a satisfying thin crunch and distinct salty taste. The perfect way to enjoy scoops of smooth creamy guacamole and vibrant fresh salsa. The Yuca Frita are also a must. Better than French Fries, these soft, warm, fried yucca are fluffy and flavourful. Served with a side of chipotle mayo, it is a treat we all enjoy.
There are plenty of sharing options: fish tacos, dried dumplings, empanadas, and enchiladas. Even a bowl of fresh spring crisp salad can be enjoyed with a friend. The Ensalada De Casa, with arugula & kale + tomato + lemon vinaigrette + pecorino + spiced walnuts is a great dish that satisfies our hunger and keep us light on our feet when we want to dance the night away. But, the Inca Trail made with quinoa + avocado + tomato + mushroom + egg + poppy seed + olive oil + kale + pomegranate, packs even more flavour and is a meal in itself.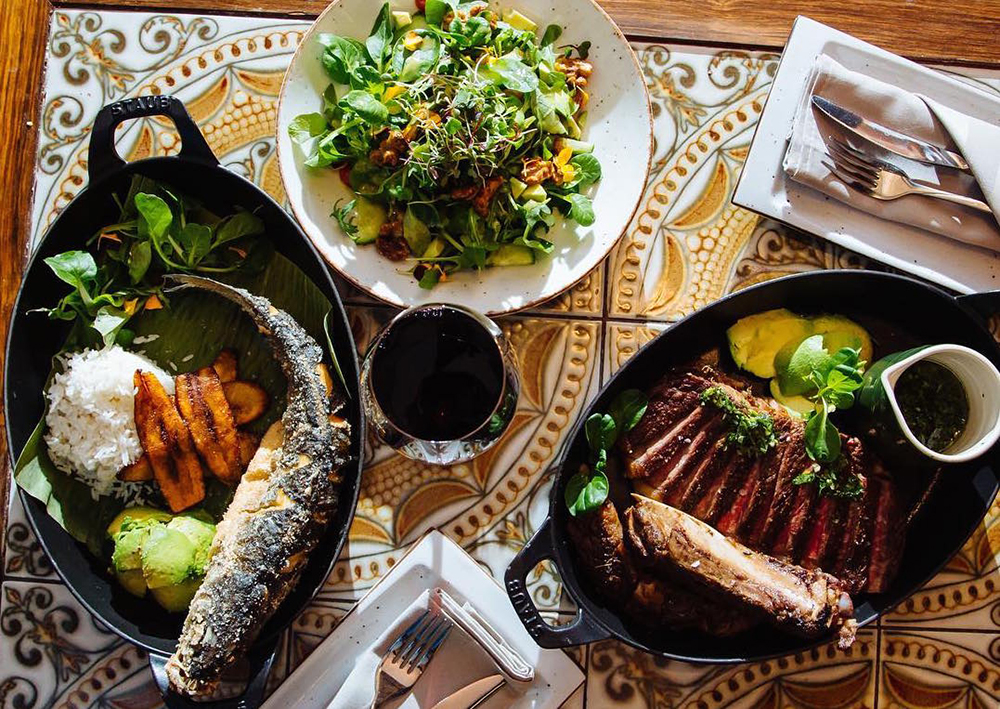 @barotoronto
Before our main, and before we leave, we cannot walk away without a taste of the Ceviche. Tiradito, with albacore tuna, passion fruit, chili and squash; Campechano with shrimp. Scallops, octopus and avocado; or the Nikkei, with lotus root, edamame and nori. Take your pick… and enjoy. Any one of the three will arrive to your table beautifully plated, with colours that glisten from the fresh ingredients on display.
As we dine, we like to pair with wine. A red sangria, or maybe Giesen Sauvignon Blanc. The perfect shot for our Instagram feed is the five flower vodka + violet cocktail. Topped with edible flowers, this drink is a sweet mix of wildflower honey, mango and fresh lemon. A truly unique beverage that we want to enjoy over and over again.
BARO, 485 King St W, 416-363-8388
Keep reading, follow the links below
The Secret of Escobar: Pablo Loves You.