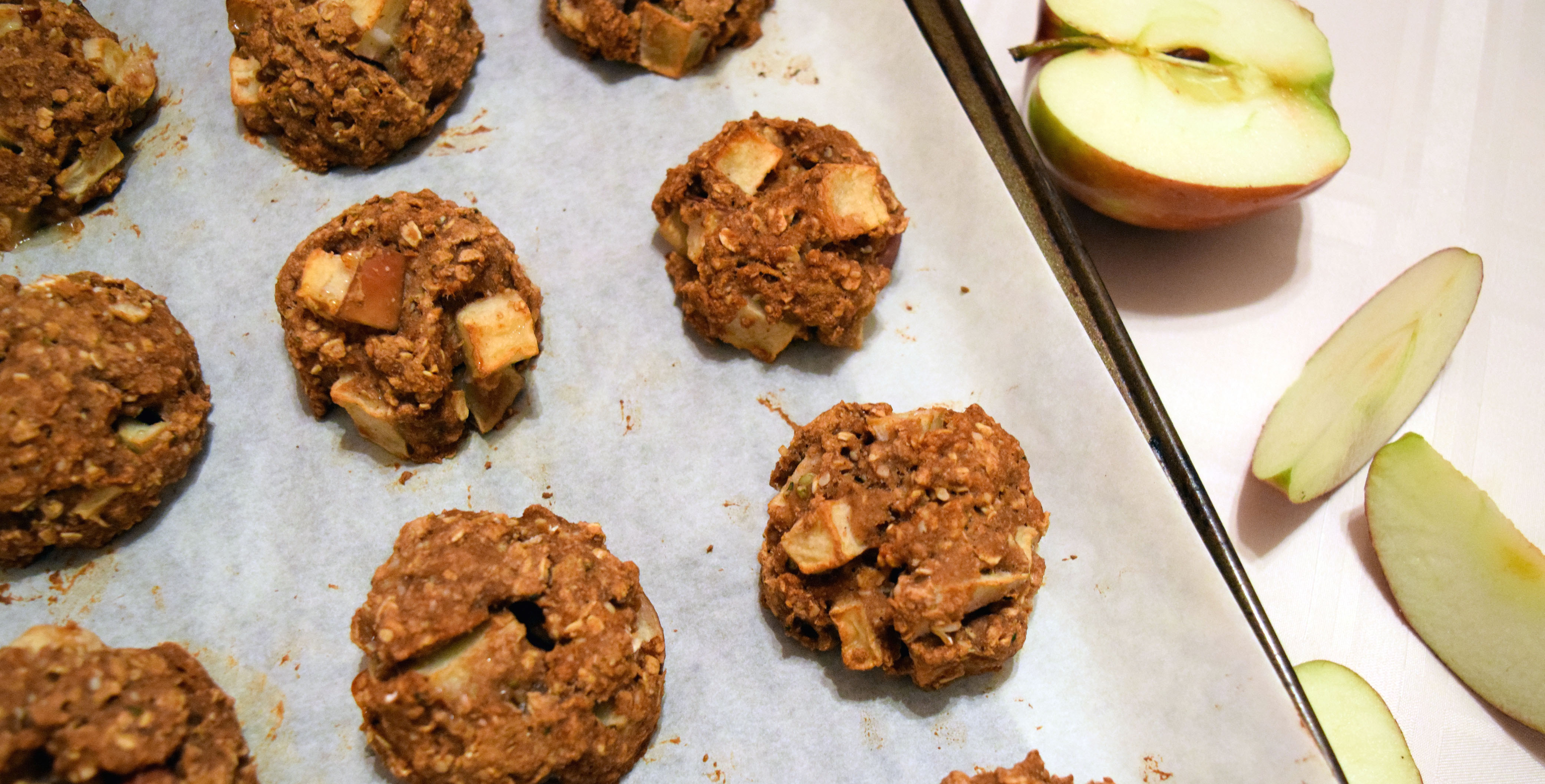 A kiss of cinnamon. A drop of syrup. Fresh apples baking in a bed of oats. The smell… a sweet euphoric aroma, that dances under the nose, floods into your lungs, and hugs your brain in a dizzy dream. These comfort foods of Fall. The faintest whiff, and you're spellbound.
So what are you waiting for? Grab a spoon, a bowl and a tray – let's make some magic.
Ingredients
1 cup gluten-free flour
1 cup gluten-free rolled oats
1 cup organic unsweetened applesauce
1 large apple, chopped into small pieces 
2 tbsp hemp hearts
2 tbsp pure maple syrup
1 tsp sea salt
1 tsp baking soda
1 tsp cinnamon
1 tsp nutmeg
1 tsp ground ginger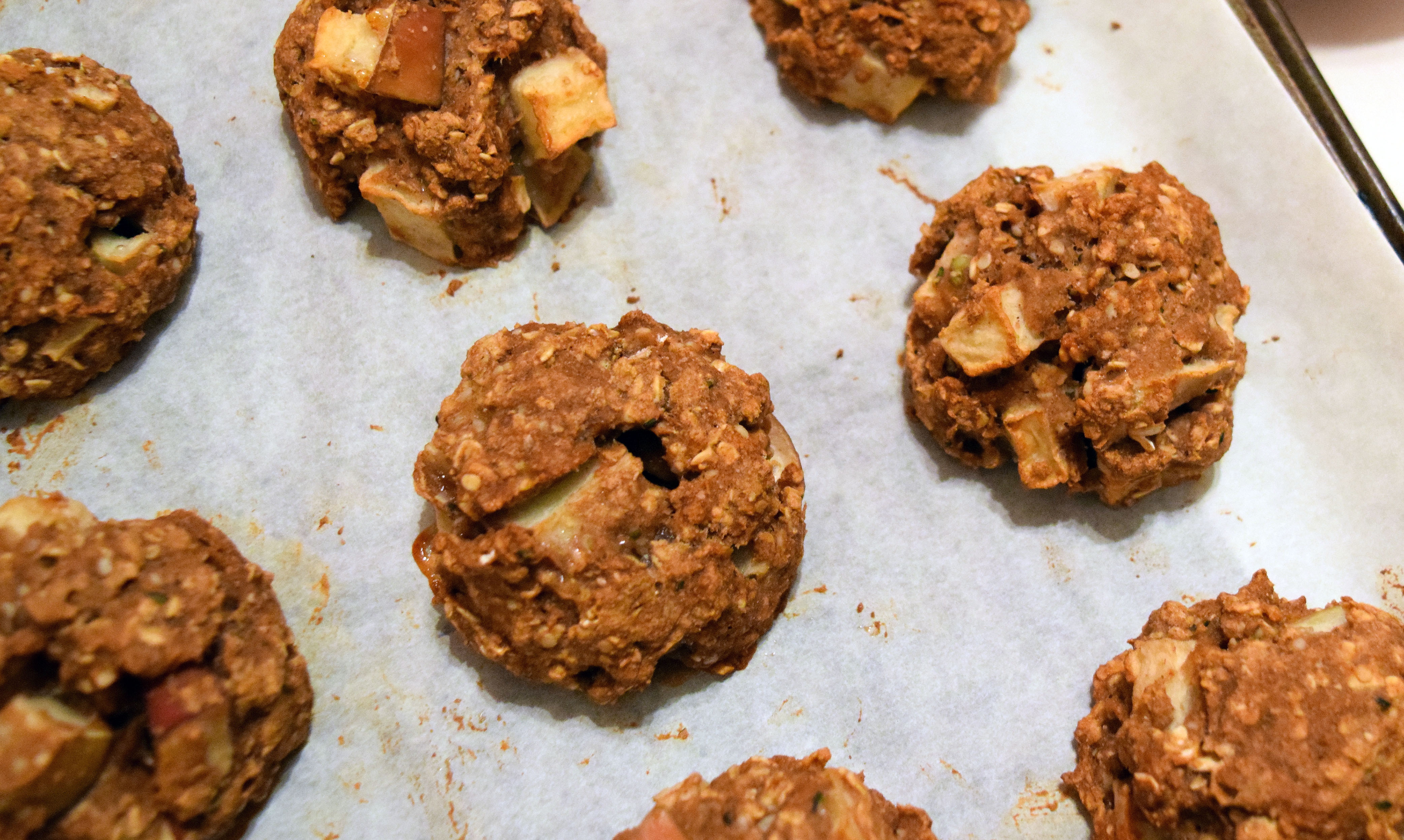 Instructions
Preheat your oven to 375˚F and grab a baking tray. Line the tray with a sheet of parchment paper, and set it to the side.
In a large bowl, combine the flour, oats, hemp hearts, sea salt, baking soda, cinnamon, nutmeg and ginger. Mix it all up and blend the ingredients well.
Next, wash the apple and chop it into tiny pieces (the smaller the better, if the pieces are too large forming them into balls with dough will be a difficult task).
Throw the diced apples into the bowl of the dry mixture, and add the applesauce and maple syrup. Using a spoon, blend all ingredients so there is no dry dough.
With a tablespoon, scoop the dough into small balls and place them on the baking tray. Use the spoon and your hands to form the balls into mounds, so they look like muffin tops.
This recipe will make 20 Apple Oat Bites, so depending on the size of your baking tray, you may need to bake a second batch.
Bake the bites for 30-40 minutes. Check on them periodically. When they are finished, you will have a tray of beautifully golden scone-like desserts.
Enjoy them with a cup of tea or almond milk – I find they are best to eat fresh and warm! Bon Appetite!