Commonly known as a ceremonial guard for The Tower of London, a Beefeater can also be found on the bottle of the world's most awarded gin, Beefeater. Based out of London, England founder, James Burrough wanted to give his bottles a London image to match his real London dry gin. The recipe that Burrough's created for Beefeater includes nine essential botanicals: juniper, coriander seed, orange peel, lemon peel, angelica root, angelica seed, licorice, almond and orris root.
Last month, Beefeater Gin launched their most recent venture, Beefeater Pink, and Master Distiller Desmond Payne cannot wait to share his new baby with the world.
With 50+ years in the gin industry and 25 years with Beefeater, Desmond Payne received the Lifetime Achievement Award from the Gin Guild and most recently given a Member of the British Empire (MBE) by Prince William.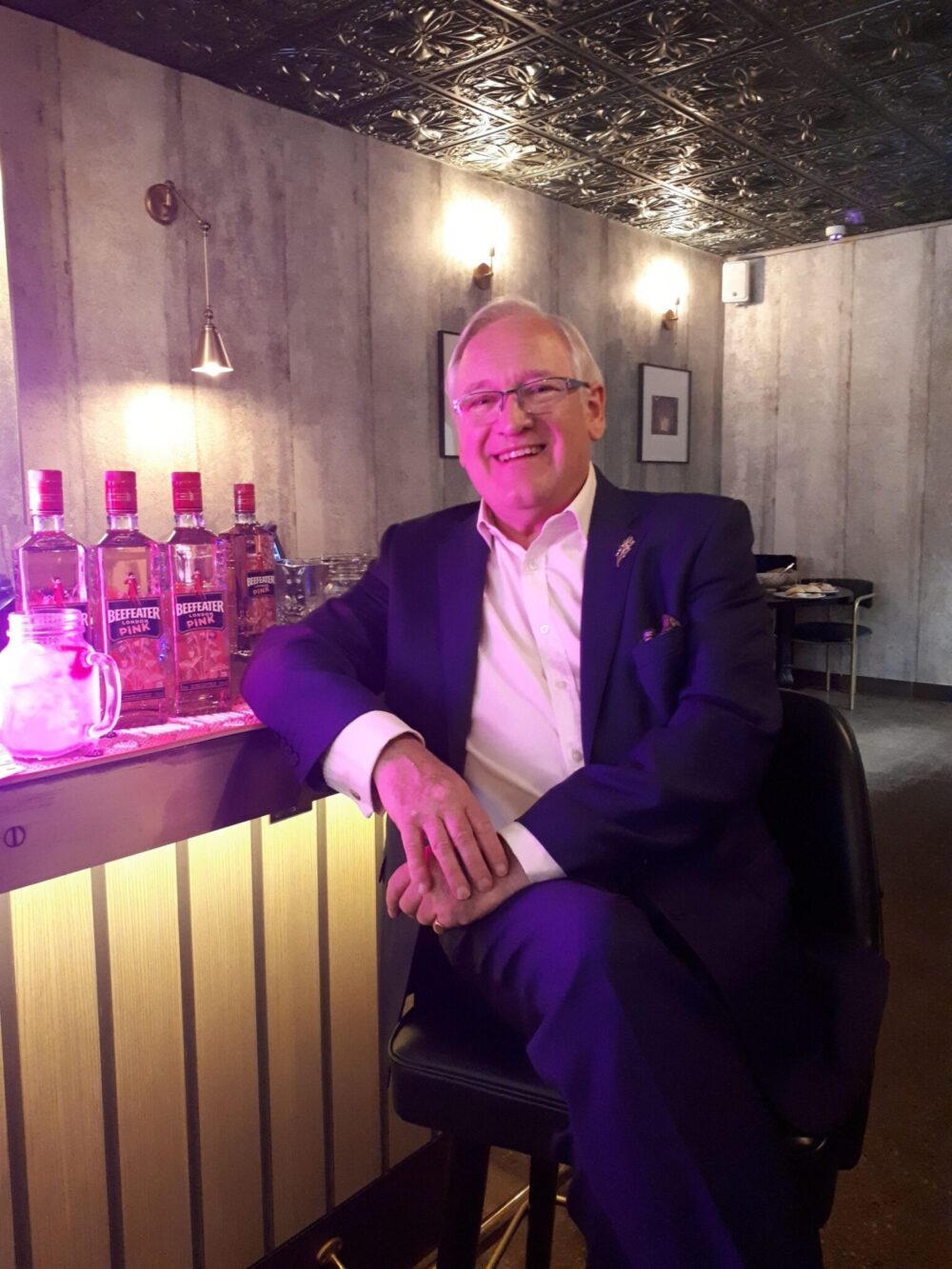 When asked why he's still doing it after all these year's his response was, "because I enjoy it and it's fun!"
"Pink Gin is a good 11 am drink," Payne laughs. "There's been an explosion of Pink flavoured gin's in the market and the one we've done is strawberry."
Internationally, the US is the largest market for gin with Spain falling into the second spot. For Beefeater, however, Spain is the biggest market for them clocking in at around 1 million cases/year. "What we've seen is a trend not just with flavoured gin, but towards pink. Why? I don't know. Partly because new generations are coming through who want things in their way and not traditionally in the way their parents knew," explains Payne.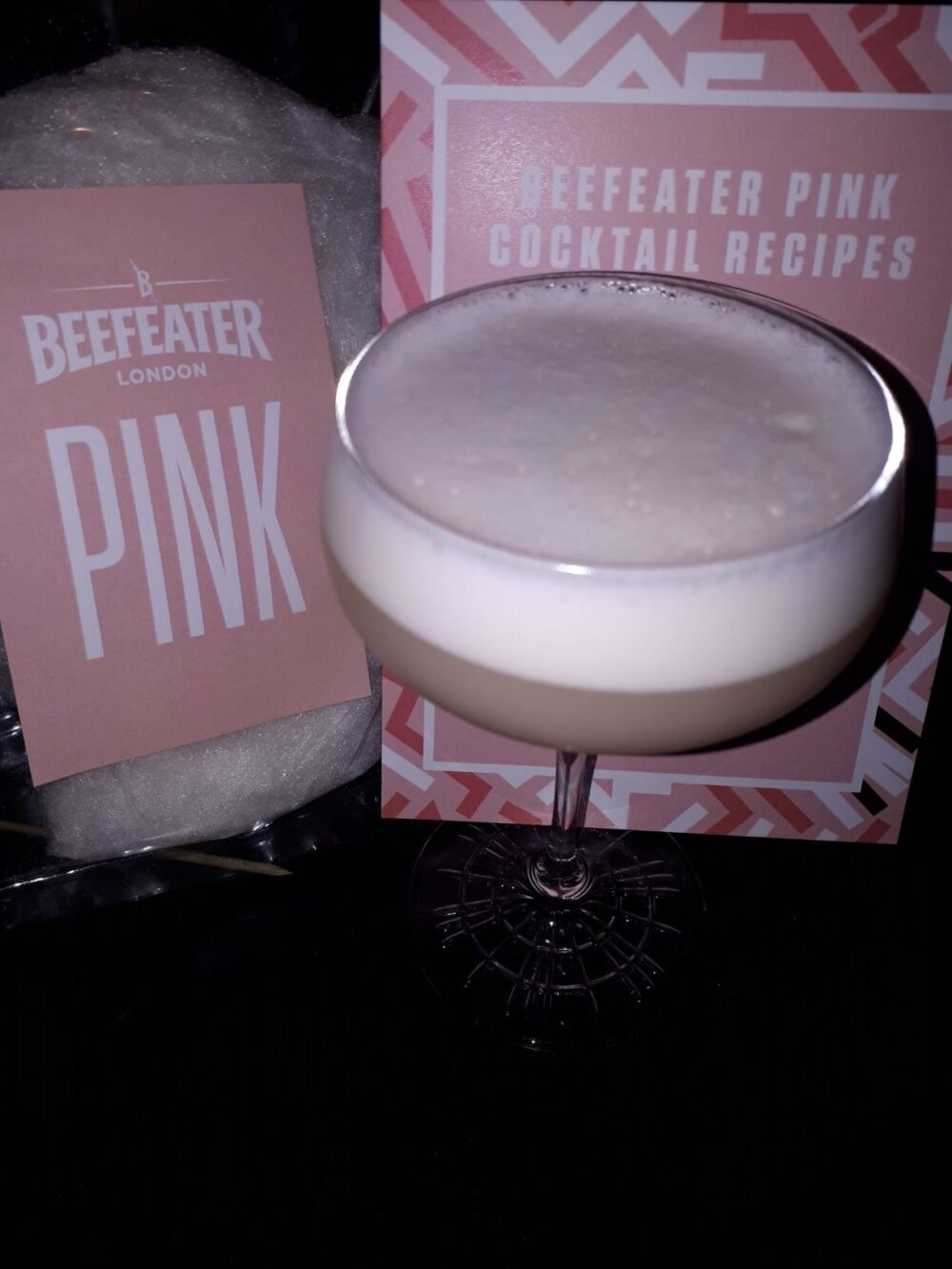 Payne believes out of all the spirits that are around; gin is the one that can be most versatile, flexible and move with the times. Gin should never be fixed; it evolves into new flavours.
"With Beefeater Gin, we use those nine botanicals, and we have neutral alcohol, which is made from wheat, and we distil the alcohol with the botanicals to introduce the flavour. That's how you make distilled gin. For us, we use one extra process, and that's when everything is in the still. Before we start distilling, we let it steep for 24-hours to really let the flavours develop, and that's how Beefeater 24 got made. Because there's an extra contact of time between botanicals and alcohol, we get a very complex developed flavour that's not just one dimensional. After distillation, we add natural strawberry flavour."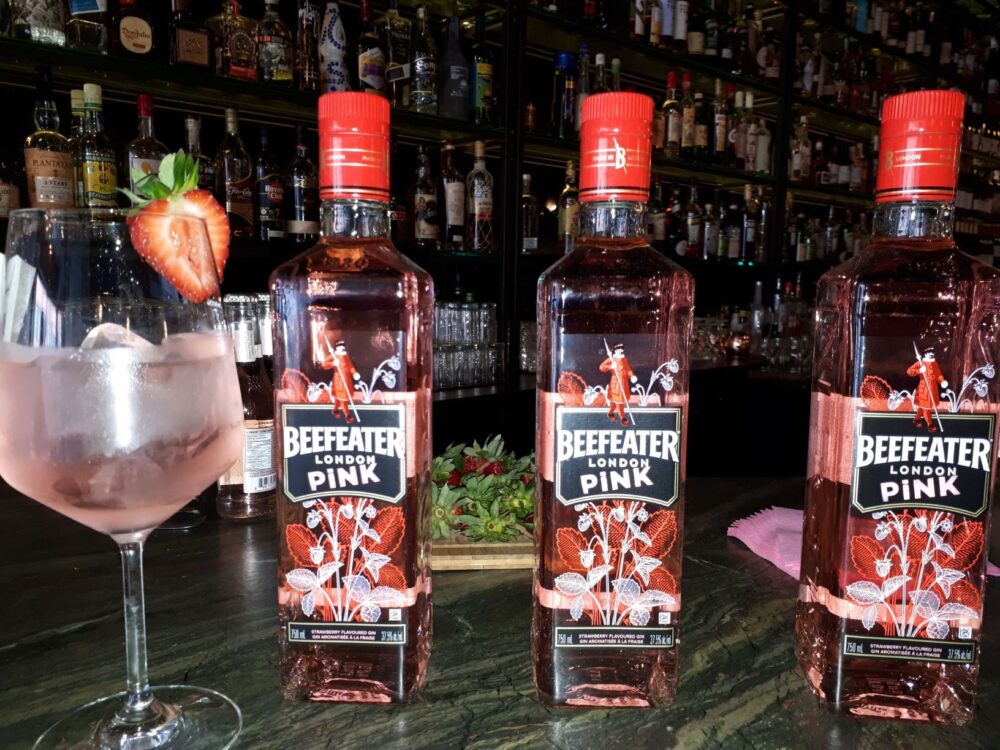 Here is a classic Beefeater Pink recipe that you can make this summer. Beefeater Pink is now available in stores and LCBO's across Canada. And if you're in the UK, Beefeater just released a Blood Orange flavour. Let's hope this one makes its way into Canada too!
Pink & Tonic
Fill a round glass with ice
Add:
1.5oz Beefeater Pink
3oz Fevertree pink aromatic tonic
Garnish with fresh strawberries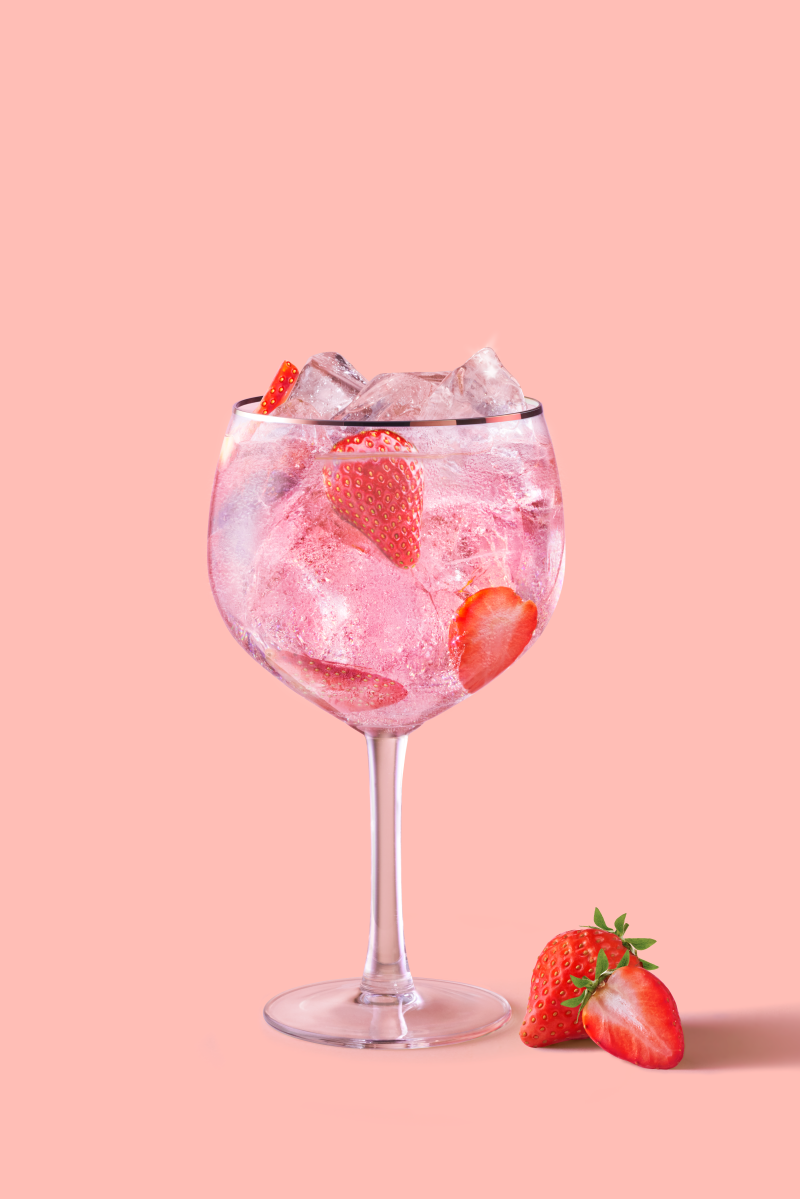 Read more: