Reading Time:

3

minutes
One more week until 4/20. This week we have a trendy beverage for you, that we enhance with our dose of cannabis. Bulletproof or butter coffee is the latest hype in coffee culture. It basically means adding butter and oil to your cup of joe. This new concoction is especially popular among people following a Keto diet. The fat of the butter and oil are said to give the consumer a longer feeling of fullness. Others report that the butter mellows the acidity of their morning coffee and that it has eased effects on the stomach and digestive system.
Cannabis also has proven successful for people with an easily upset stomach. So we'd imagine that combining cannabutter and regular butter in your coffee will mellow your tummy out. Sound good? Let's get to it. You'll need a piping hot large cup of coffee. Brew that however you feel like. Machine, drip, filter… you get it. You'll also need a blender. Something like a Nutribullet is ideal, but even a stick blender will work. We will keep the dosage low here, at about 5mg of THC for your morning joe.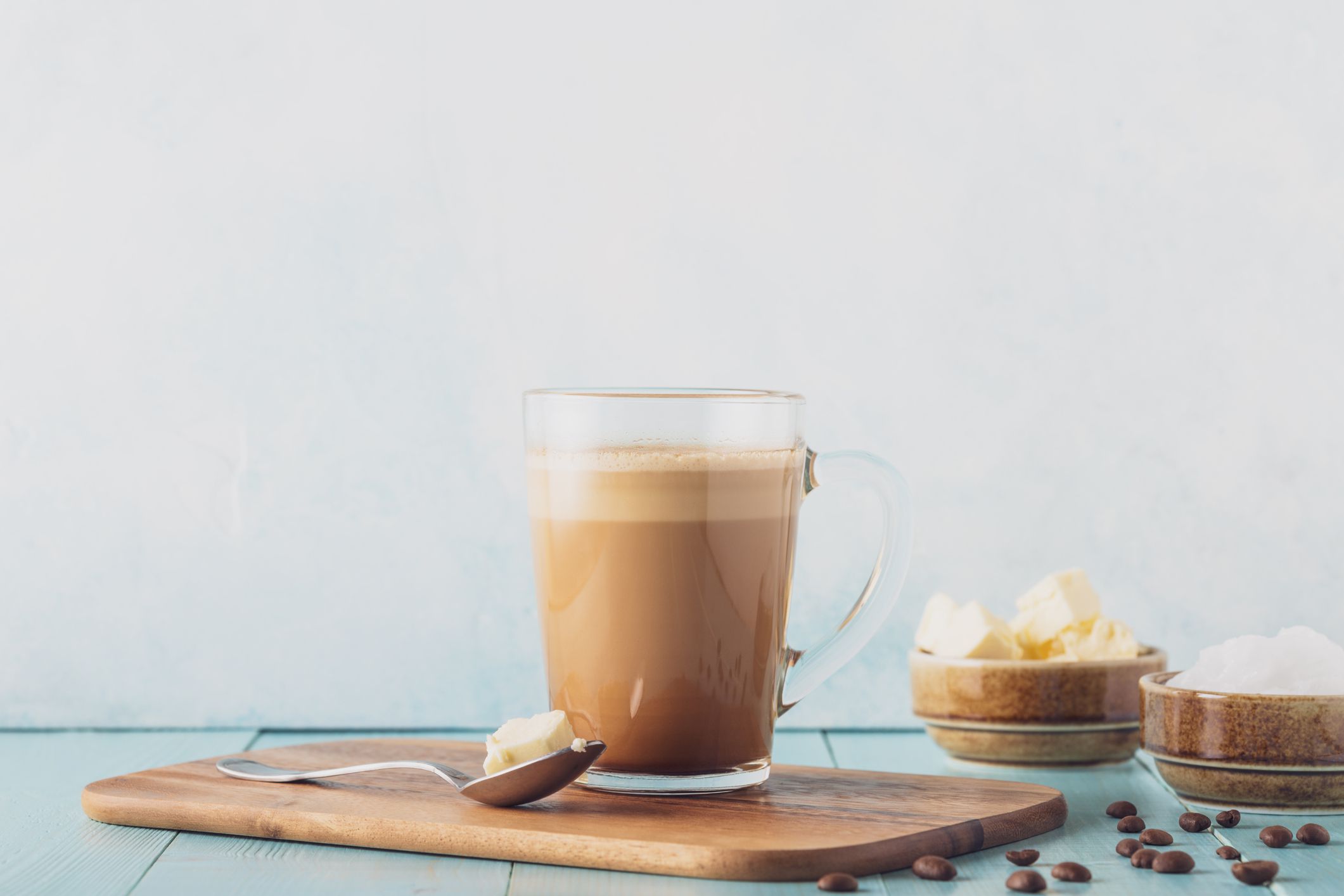 Ingredients
1 large cup of coffee
a quarter teaspoon of DINE Cannabutter
1 tablespoon of unsalted butter
1 tablespoon of coconut oil
Method 
Make a large cup of coffee, like you would any other day.
Pour your coffee into a blender, or a vessel that you can safely use your stick blender in. Add the remaining ingredients and blend for 10-15 seconds. You'll see the mixture immediately change colour. It will get lighter and creamier.
Pour into your mug of choice and enjoy immediately. You could spruce up your brew with a sprinkle of cinnamon, or topping it off with whipped cream.
Dosage and Potency
It is very hard to measure how potent your homemade cannabis edibles/drinkables are going to be. For an exact, measurement you would have to get it tested in a lab. The potency of the strain, as well as the conversion percentages achieved in the process, vary widely. Our DINE Cannabutter contains about 20mg of THC per teaspoon. We, therefore, don't recommend to use more than a quarter teaspoon the first time you try the recipe.
Note: It takes far longer for THC edibles to take effect. Wait for an hour before you consume more. If you want to feel a stronger buzz, take some more after that. The effect of edibles are longer than when you smoke weed. Highs can last anywhere from 1-12 hours. You should not be driving or operating heavy machinery for at least 12-18 hours.
If you feel like you have taken too much, don't panic. Lie down and continuously hydrate. Contrary to popular belief, do not eat fatty foods. Studies have shown that eating prolongs the effect. Other tips on what to do can be found here.
Read More: