With the onset of everything from rainbow lattes to Lucky Charms lattes, it's no surprise that yet another Instagram-worthy coffee creation has entered the market: Cotton Candy Coffee. This time it's available in Shanghai, China, at a coffee shop called Mellower Coffee.
The confection-meets-beverage is known as "Sweet Little Rain" on Mellower Coffee's menu and rings in at roughly $9 USD.
What exactly is the "Sweet Little Rain," you may be wondering? According to their menu, it is an Americano served with a cloud of melting cotton candy above it.
Unlike the bubblegum pink cotton candy so beloved in North America, this cotton candy has a natural white hue and thanks to a tall metal stand placed beside the coffee cup; it sits suspended over the drink.
As the piping hot coffee vaporizes and emits steam, it melts the cotton candy right into the drink, resulting in a sweet and majorly Instagrammable beverage.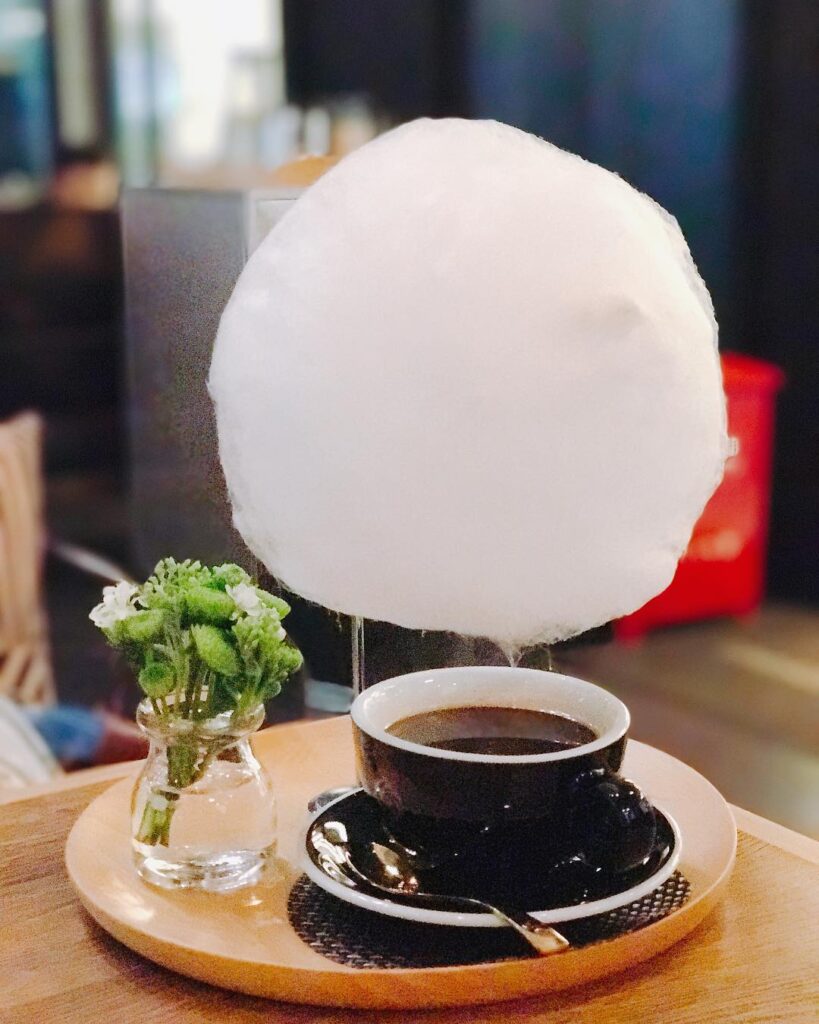 A word of caution: Sweet Little Rain will likely leave your fingers quite sticky, as the radius of the cotton candy is far beyond that of the cup, meaning the melted treat is pretty much guaranteed to "rain" down onto the cup handle and saucer as well.
Even if this a prime example of Instagram bait, it's hard to deny the magical beauty of cotton candy. And if you're a fan of sugary drinks like vanilla lattes or frappuccinos, there's a good chance you'll enjoy the added sweetness to your Americano.
Right now, "Sweet Little Rain" is available exclusively at Mellower Coffee in Shanghai, the inventors of this sickly sweet creation, however, copycat beverages have been popping up in cafés all over Asia, including at Lepaq Lepaq in Kuala Lumpur, Malaysia and Karmakamet Diner in Bangkok, Thailand.
Here's hoping some iteration of cotton candy coffee arrives in North America soon so we can test it out for ourselves!
Read more: