Reading Time:

3

minutes
If you are anything like the majority of people in the world, one of the first things you have in the morning is a coffee. The injection of caffeine to the body is what a lot of people accredit for "waking up", "being able to function", and not being a complete grump in the morning. But how much do we actually know about our coffee? The difference between a light roast and a dark roast, drip coffee versus espresso-based beverages, and what is a pour over? After over a decade of drinking this beverage religiously, I decided to finally acquire a Coffee Education.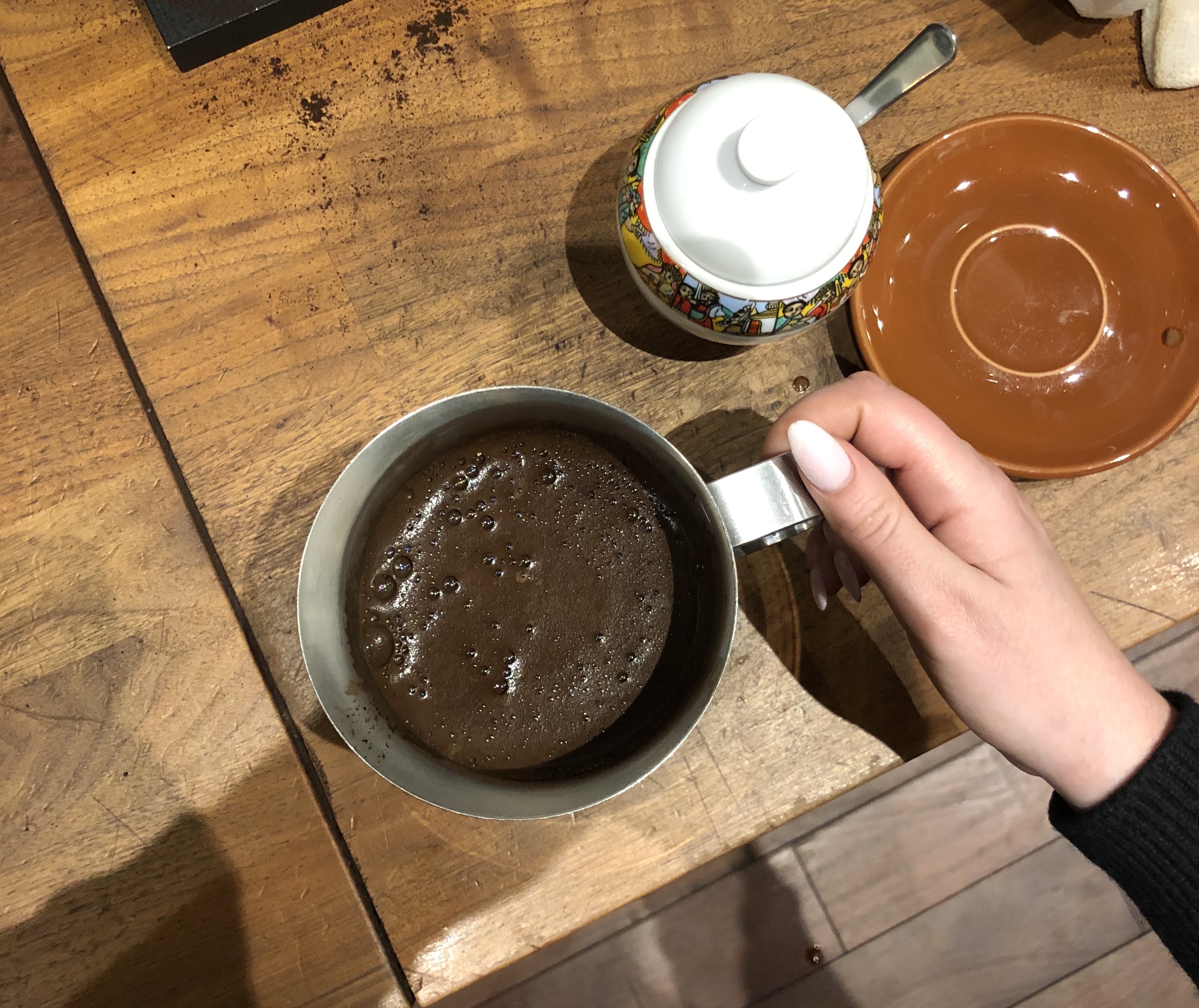 After doing a serious Google search and calling a few places that offer coffee classes, I decided to go with the Sommelier Class at Buna Café. The owner graciously agreed to close the shop a bit early to accommodate us during the week and I could not be more grateful. Chris Rampen of Buna was a sensational instructor and went above in beyond in answering all questions with mountains of knowledge.
The Sommelier Class
The sommelier class, which is recommended for industry professionals, covers the entire metamorphosis from a green bean to a great cuppa' Joe. We started off learning the three stages of roasting, which is surprisingly easy to do at home with no special equipment other than a low-density pot or pan. We followed this by grinding our newly roasted coffee and having (somewhat Westernized, as we couldn't build a roaring fire for obvious reasons) an Ethiopian Coffee ceremony.
A coffee ceremony is to Ethiopia is as a tea ceremony is to Japan. It's a typical way to greet and welcome guests. After roasting the beans, the coffee boils in a traditional pot or "Jebena" and then is poured in small cups accompanied by burning frankincense to enhance the flavour and aroma of the coffee. The experience is nothing short of magical and above and beyond any coffee lover's dream. Rampen details all aspects of what makes a coffee bitter, acidic, and how to determine what roasting levels are appropriate for what types of coffee beverages. He answers off-topic questions and is a true coffee industry expert.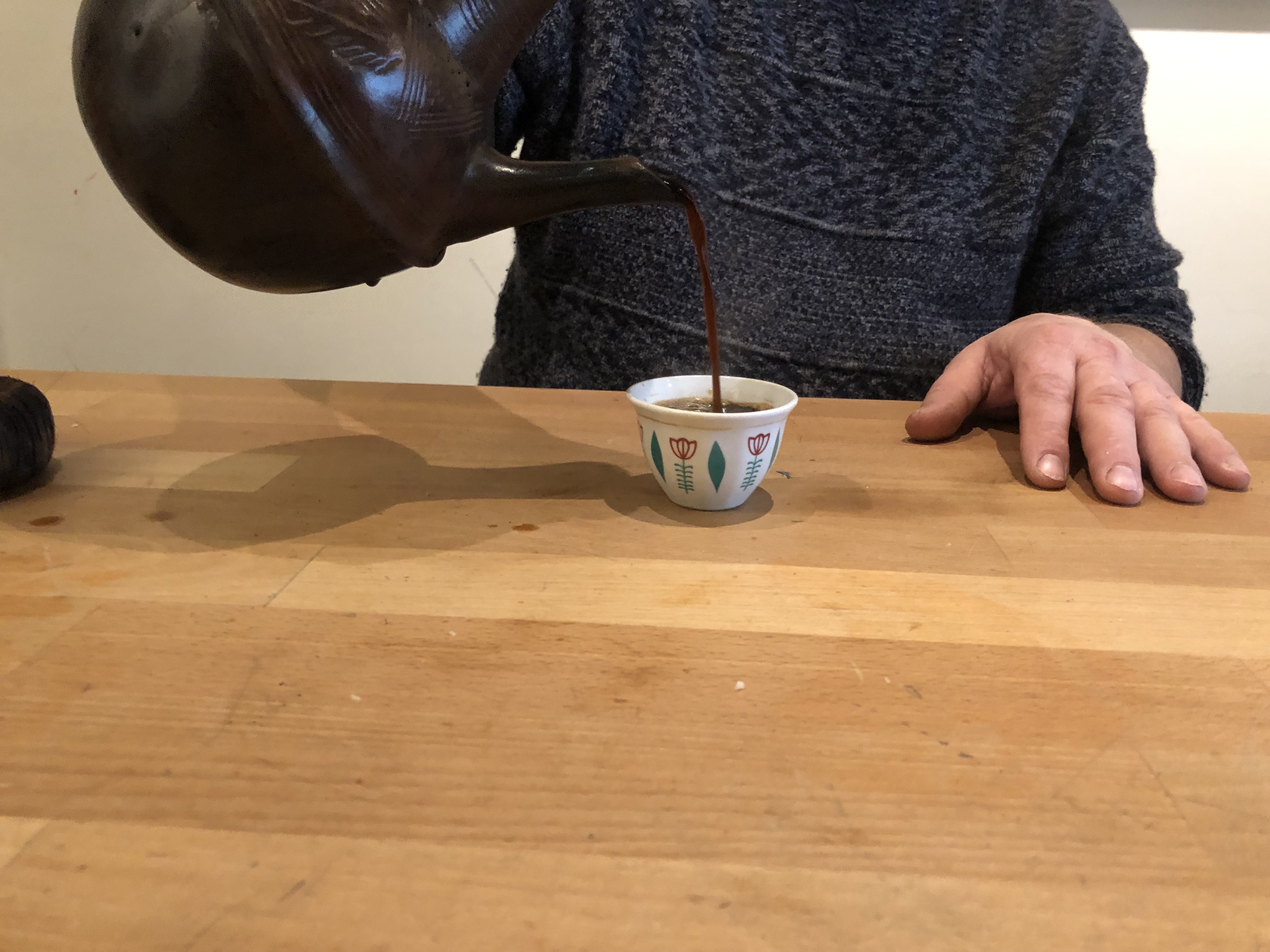 Rampen and his wife Nunu, who is originally from Ethiopia, and runs Nunu Restaurant, work with coffee farmers in Ethiopia to secure the best possible quality coffee and import it to Canada. Additionally, they secure fair wages for the farmers and try to protect them from being extorted by capitalist companies (think Starbucks).
A Visit to Ethiopia
Rampen shows photos from his December visit to Ethiopia where an entire small village has gathered to great his family and participate in a coffee ceremony. They are invested in the communities from which they supply coffee and are even spearheading a local community center for access to health care and education.
The class is 3 hours, including digressions, questions and a few coffee experiments. An excellent idea for a date night that doesn't include a restaurant or bar. We walk away with new knowledge and a big bag of green beans to roast at home for our own mini coffee ceremony. Buna is the place to check for classes, or to simply enjoy a fresh brewed cup of Ethiopian coffee and share a few snacks.
Read more:
DINE Recommends Unique Spas