Reading Time:

3

minutes
CBD oil is one of nature's tiny miracles – not only can it help with virtually every health issue known to humankind, but it can also spice things up and recreate that spark – with a partner or on your own. Here are the top CBD infused intimacy brands we love right now! 
Foria
Foria is one of the top cannabis intimacy brands that are on more wish-lists than the others, and that's because of how sophisticated, and well-formulated their products are. They offer tons of CBD-based products that can be integrated into every lifestyle aspect – not just intimacy. However, their CBD intimacy specific products include the natural arousal oil, fortified with CBD and aphrodisiac botanicals. The coconut-based intimacy lubricant has an incredibly silky and light texture that will send tingles down your spine (I own it) and comes in a generously sized bottle. Their product line also has an Awaken + Intimacy lubricant kit if you can't decide- making it one of the best CBD infused intimacy brands on the market for females. 
CBD Daily Products
Nothing puts you at ease and gets you in the mood like a decadent massage. Enhance that sensual activity even more with this CBD daily massage lotion. It's THC free, so none of the psychoactive effects come with this ride to ecstasy. Available in full and travel size, this potent formula contains 240 mg of hemp-derived CBD, along with cooling menthol and an essential oil blend, including safflower seed and coconut. It's great for when you just need a little extra dose of de-stressing, and outside of the bedroom, it's also reportedly beneficial for post-workout muscle recovery. This company also has more intensive CBD creams and soothing serums to fit every desire.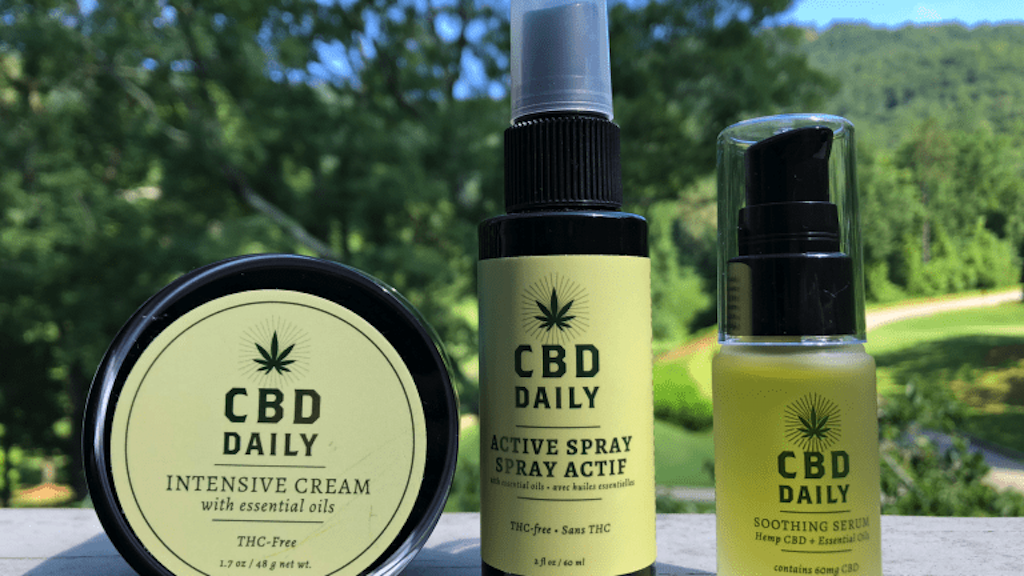 1906 New Highs
We had to include an ingestible arousal product as one of the best CBD infused intimacy brands we love right now- because who doesn't love an excellent aphrodisiac? These dark milk CBD chocolates by 1906 have been reviewed in Cosmopolitan and other high profile publications. Their beans are available in two strengths: a low 1:1 dose of 5mg THC and 5 mg CBD, a higher dose with 20mg THC, and 20mg CBD.  – many claim that the secret to using cannabis for intimacy is keeping the dosage low. Meant for all genders, this chocolate relaxes the brain and body while boosting all those delicious sensations and increasing pelvic blood flow. After about half an hour, expect the effects to kick in. This is the ultimate after-dinner treat that peaks about two hours after ingestion, so schedule that date night now. If you can't afford it mid-quarantine, consider making your own at home with our recipe.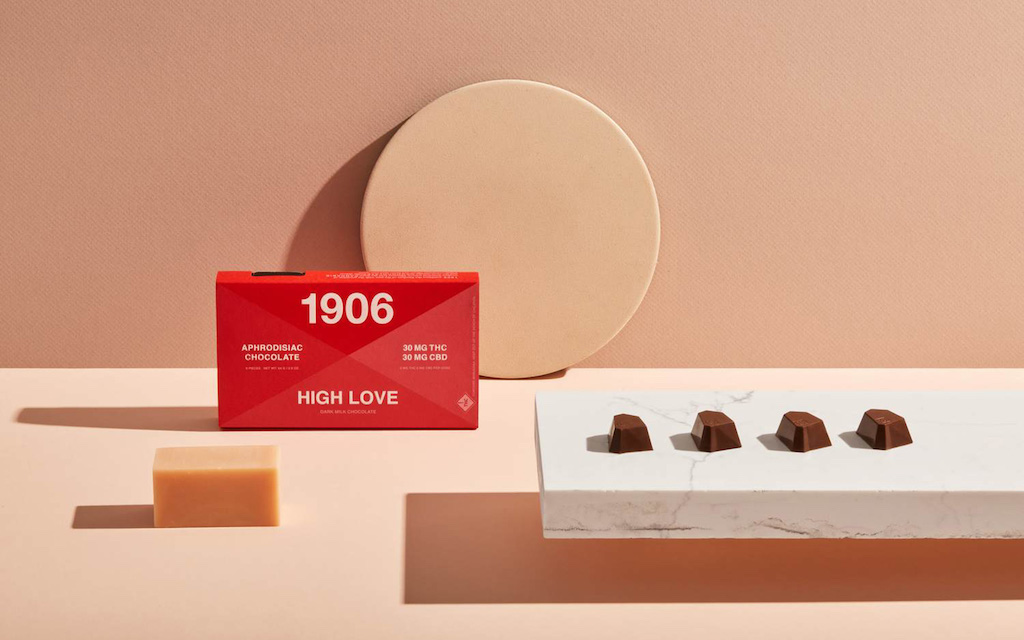 Quim Rock
A company that goes by Quim Rock also carries a bevy of cannabis intimacy products for a range of needs. Smooth Operator is their CBD-only intimate serum, which is latex safe and can be used not just for bedroom romps, but for relaxing the pelvis and decreasing inflammation or pain. This makes it perfect for anyone suffering from menstrual disorders, which can be notoriously painful. Happy Clam is also CBD based, but less of an intimacy product and more a proactive health measure hilariously described as "eye cream" for your nether regions. They also offer THC intimacy oils for more experienced users (Night Moves, and the latex-safe Oh Yes!), which double as health supplements and orgasm-inducers.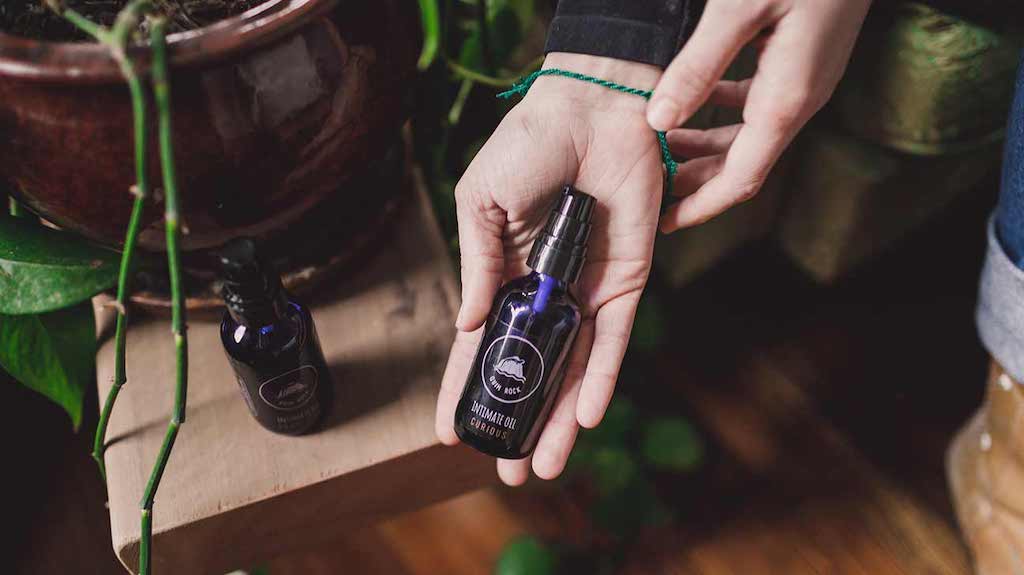 Read more: