Reading Time:

3

minutes
Though winter in Montreal can seem never-ending, when the warm weather finally hits, the city springs into action (pun intended!). This spring is no exception, and with the myriad of events happening practically every weekend between April and June, Montreal should be on your bucket list for the season. Check out a few of my favorite can't-miss spring events happening in Montreal in the coming months.
Mural Festival
https://www.instagram.com/p/B_Z6TTrpgiA/
If there's one spring festival I never miss, it's the Mural Festival. This international street festival began in 2013 and since then, has continued to be one of the best festivals in the city. Taking over the Plateau neighborhood and completely closing down Boulevard Saint Laurent, Mural Fest is the perfect mix of art, food, and shopping. Patios along Saint Laurent are in full swing, shops have put out items for the sidewalk sale, and of course, you can marvel at some seriously impressive street art from festivals past, and even watch artists in action as new murals are painted each year of the festival. This year, Mural Festival is happening from June 6 to 16. 21 Balancoires
https://www.instagram.com/p/BwHaCO2D4JJ/
The 21 Balancoires (or 21 Swings) are back by popular demand this spring, taking up their usual residence in Quartier des Spectacles. This always-fun art installation-meets-playground will give you a major dose of childhood nostalgia – just what you need before the onset of summer. This unique installation allows the public to take part in a musical production through swinging! That's right, every time you swing back and forth, the swing set plays a note, and when others are swinging alongside you, a melody is created. This event is free to the public and is open now until May 28. There's no better way to swing into spring than on the 21 Balancoires!
Thierry Mugler: Couturissime
Probably the best museum exhibit I've been to in a long time, I've already had the pleasure of experiencing Thierry Mugler: Couturissime, the latest special exhibition at the Montreal Museum of Fine Arts. This fashion-meets-art exhibition highlights the work of French fashion designer Thierry Mugler, showcasing over 150 garments made by the designer between 1972 and 2001. Worn by celebrities spanning decades, the unveiling of the exhibition even attracted such celebrities as Kim Kardashian and Tyra Banks. Thierry Mugler: Couturissime is open to the public all spring and summer long, closing on Labour Day.
World of Beer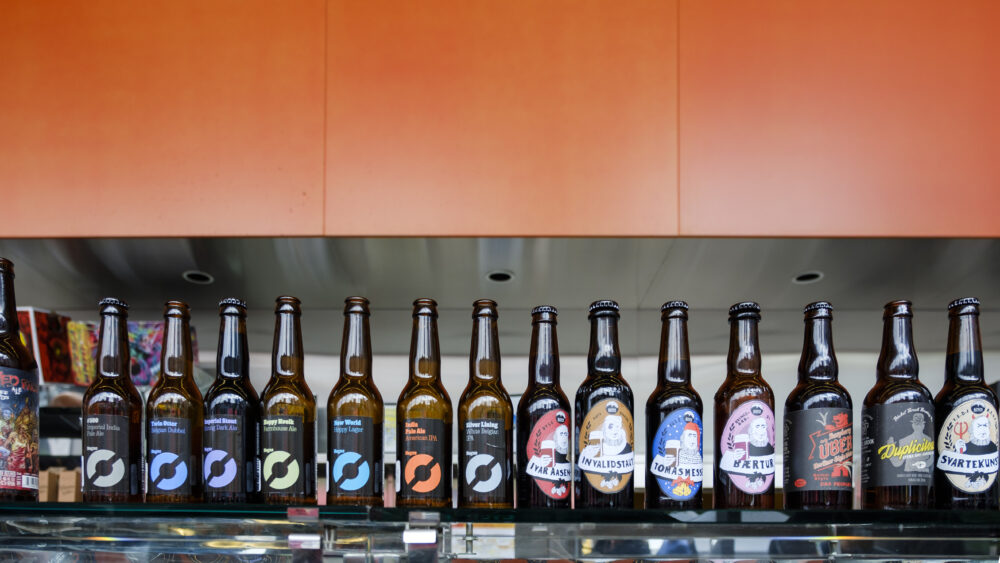 Are you a beer lover? Then you have to stop by one of North America's most popular beer festivals, World of Beer. For four days only, Montreal gets its very own German-style beer garden, complete with live music throughout the day and exhibitors from all over the world. There are also a few cider options, as well as food trucks on-site. Tastings cost anywhere from 2 to 8 coupons, with each coupon being $1. There are also packages available. World of Beer kicks off Wednesday, May 22, and ends Saturday, May 25.
Read more: