Reading Time:

4

minutes
Nothing compares to sitting on a patio with a cold, crisp craft beer on a hot, summer afternoon in Vancouver. In fact, if done with the right mindset, it can come close to a religious experience.
Craft breweries in and around Vancouver have become popular destinations for tourists and locals alike to spend time with friends, try a flight and simply unwind. And with varieties and locations to suit every palate, there is no shortage of bangin' breweries to visit this summer!
The Yaletown Brewing Company
The Yaletown Brewing Company is Vancouver's original Brewpub. Founded in 1994, as the warehouse district of Yaletown was emerging as a go-to destination for residents and businesses, Yaletown Brewing was created with the vision of being an authentic neighbourhood pub where patrons could feel welcome, whether arriving in a three-piece suit or flip-flops.
With a 160-seat restaurant on one side and a lively pub on the other, the Yaletown Brewing Company has established itself as a one-stop destination for all occasions.
Talented brewers keep several taps on rotation to offer up the freshest seasonal beers and unique brews.
Perhaps one of its most alluring features is the large patios that provide ideal locations to sit and eat while taking in Yaletown's street hustle and bustle during the spring and summer months.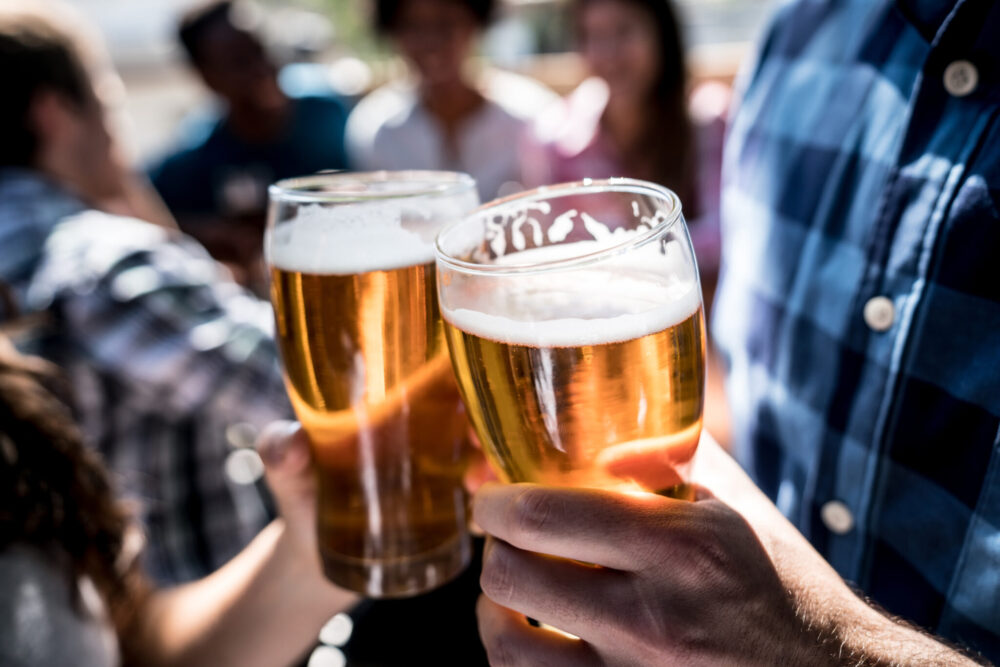 Strange Fellows Brewing
Inspired by tradition and creativity, Strange Fellows Brewing goes above and beyond to appreciate and celebrate all things STRANGE!
With craft beers influenced by old world traditions and West coast imagination, as well as seasonal ingredients, Strange Fellow's barrel program promises unique aged beers with a particular passion for sours.
Alongside the Tasting Room, guests may look around the Charles Clark Gallery where local artists share their unique pieces on a rotating basis.
Each month, the brewery invites patrons to observe a different 'Strange Day' inspired by eccentric folklore and superstitions from around the world.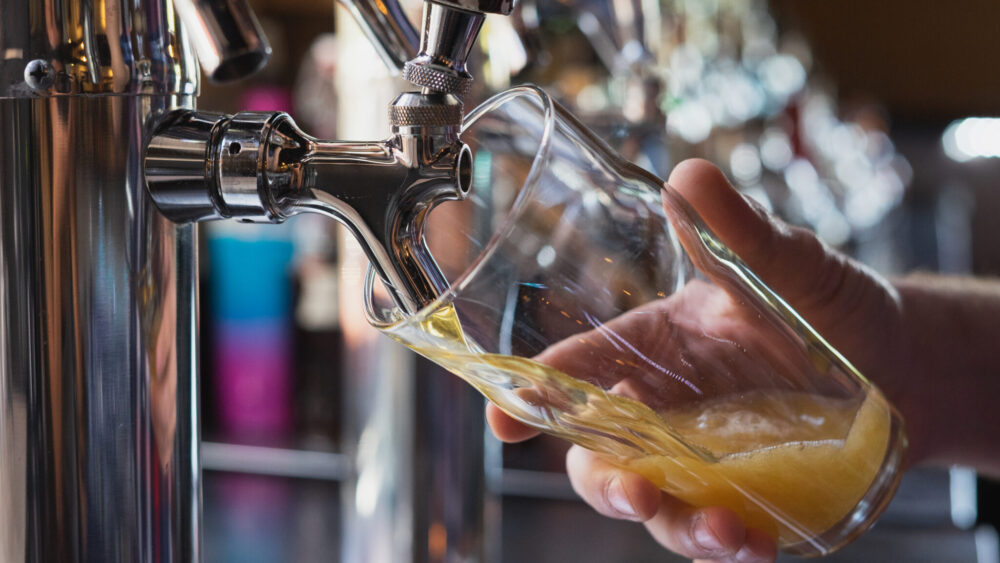 Parallel 49 Brewing Company
Parallel 49 prides itself on creative and innovative beer, and has created 30 different craft beers in their first year of operations alone!
Their craft beers have won awards nationwide, with their most notable award going to their Munich Helles Craft Lager, which won Gold at the BC Beer Awards in 2015 and 2017 and Gold in the "North American Style Premium Lager" category at the Canadian Brewing Awards in 2016 and 2018.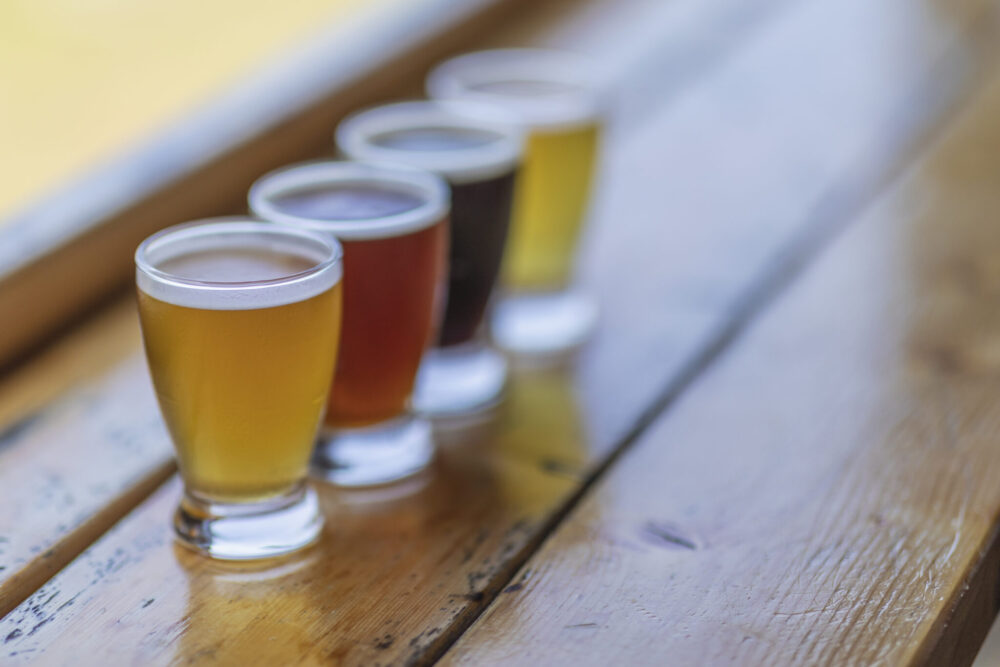 Andina Brewing Company
The name Andina (pronounced ahn-dee-nah) is a source of inspiration for this company and refers to the women of the Andes in South America.
Pride of origin provides this brewery with the foundation to pursue their main objective, which is to promote their South American (particularly Columbian) heritage to their customers.
What sets Andina apart is that they were the first brewery in Canada to use Patagonia Malt which originates from the south of Chile where the unique geography of the Andes Mountains, magnificent climate and ideal soils make this world-class malt an optimal ingredient to enhance the uniqueness of Andina's beer.
From their delicious artisanal beer full of unique, unexpected and balanced flavours, to their distinctive and dynamic food, you can taste the passion that runs through the brewery.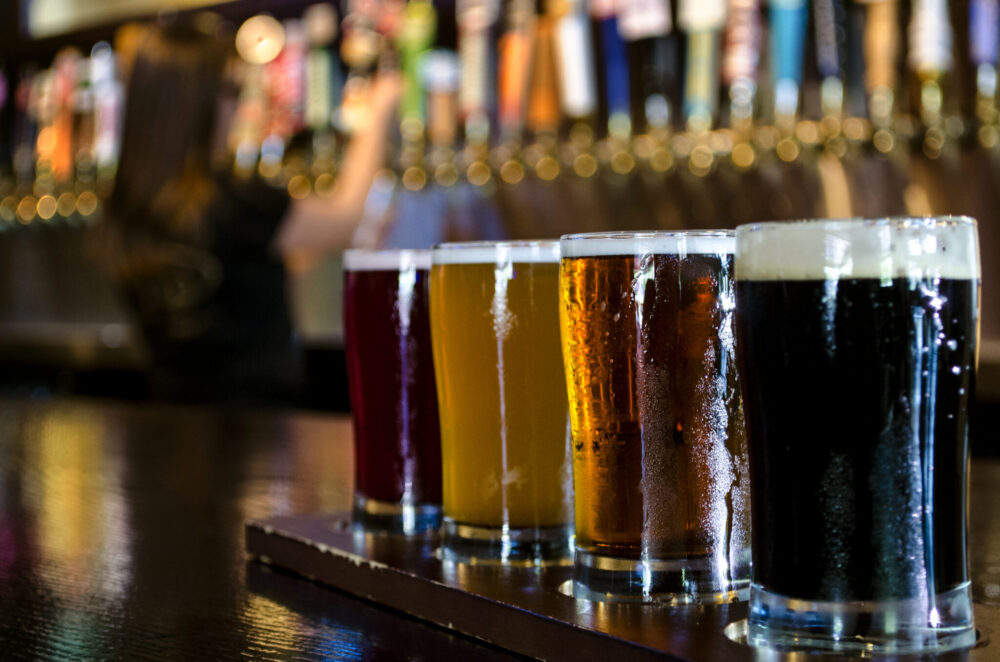 Moody Ales
Just outside downtown Vancouver, Moody Ales was only the second brewery to open in the beautiful city of Port Moody. As such, they have garnered a significant following from locals and Vancouverites alike.
Following the completion of the Evergreen Line Skytrain, the affectionately-called "Brewers Row" of Port Moody is more accessible than ever for anyone from Vancouver or the surrounding metro area.
In addition to their special-release brews, Moody Ales offers plenty of options for any taste, including crowd favourites such as their Hardy Brown Ale, Affable IPA, and Smoldering Smoked Porter.
A distinctive feature of this brewery is the Forgotten Beers series, where they attempt to revive old recipes and brew traditional styles that have often disappeared from their places of origin.
On a warm summer weekend, you will see their outdoor patio filled.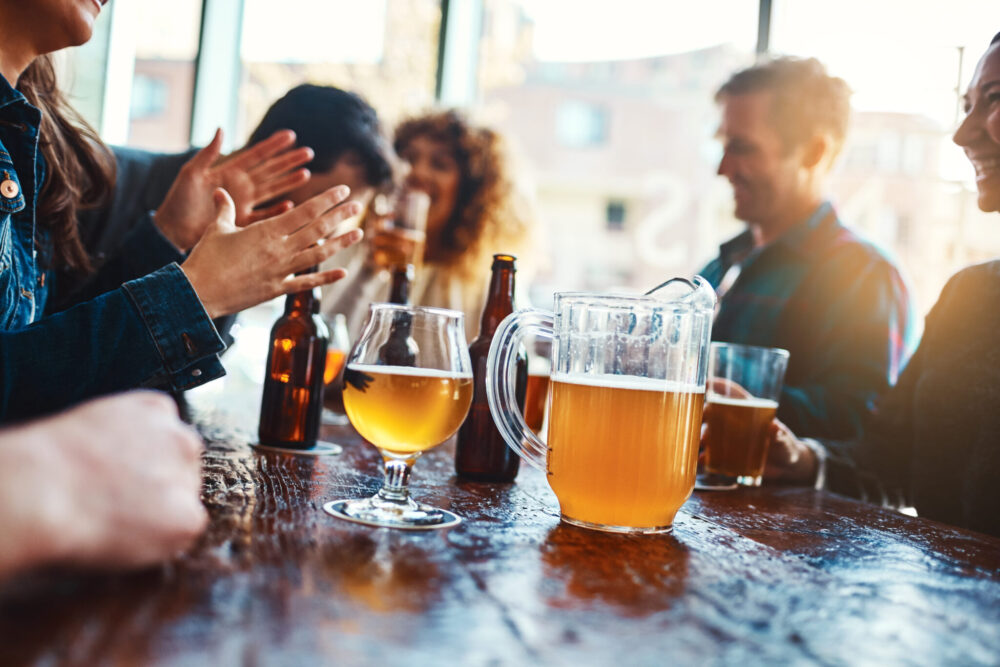 The Parkside Brewery
Situated across from Rocky Point Park in lovely Port Moody is the Parkside Brewery. Their connection to the location and surrounding community is an important part of their identity.
Even if you are not an avid craft beer fan you can still enjoy the ambience and festivities. This brewery also offers wine and cider choices to sip while enjoying the beautiful views. AND you don't have to leave your four-legged friends at home because Parkside offers a dog-friendly patio as well.
Celebrating wholesome values of community, friendship and nature, makes any visit to Parkside Brewery feel like home.
Read more:
Big News for Innis and Gunn