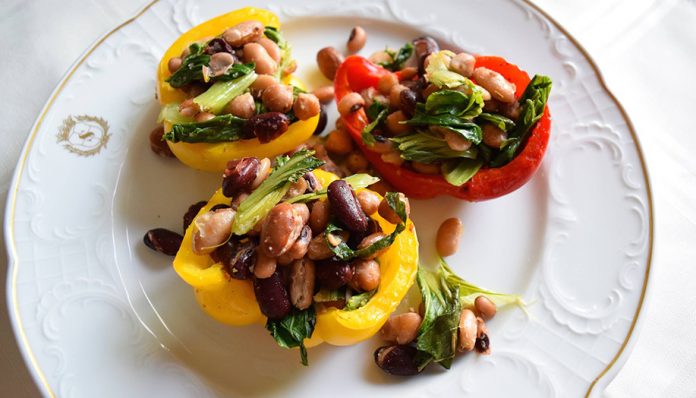 Let's groove tonight
Share the spice of life
Baby slice it right
We're gonna groove tonight…
I let the pan sizzle and pop as I twist my hips and spin my wrist. The wooden spoon whirls round as I sway to the disco boogie sound.
Let this groove light up your fuse
It's alright (alright) alright, oh oh
The 80's are on. Earth, Wind & Fire swims out of the speakers and dives into my ears. My body flows as my hands cook. Colours fly and spices soar.
 Let this groove set in your shoes
So stand up (alright) alright
Dinner tonight is a mixed bean and bok choy medley served in a bell pepper bowl. Or at least it would be if I danced a little less and sautéed a little more. But what fun is cooking without a bit of boogie?
Grab your dancing shoes and an apron. Let's groove.
Ingredients
2 Bell Peppers (red, yellow, or orange)
1 can of mixed beans
1 cup baby bok choy chopped
2 tbsp extra virgin olive oil
a dash of basil, garlic powder, and chili flakes
a touch of sea salt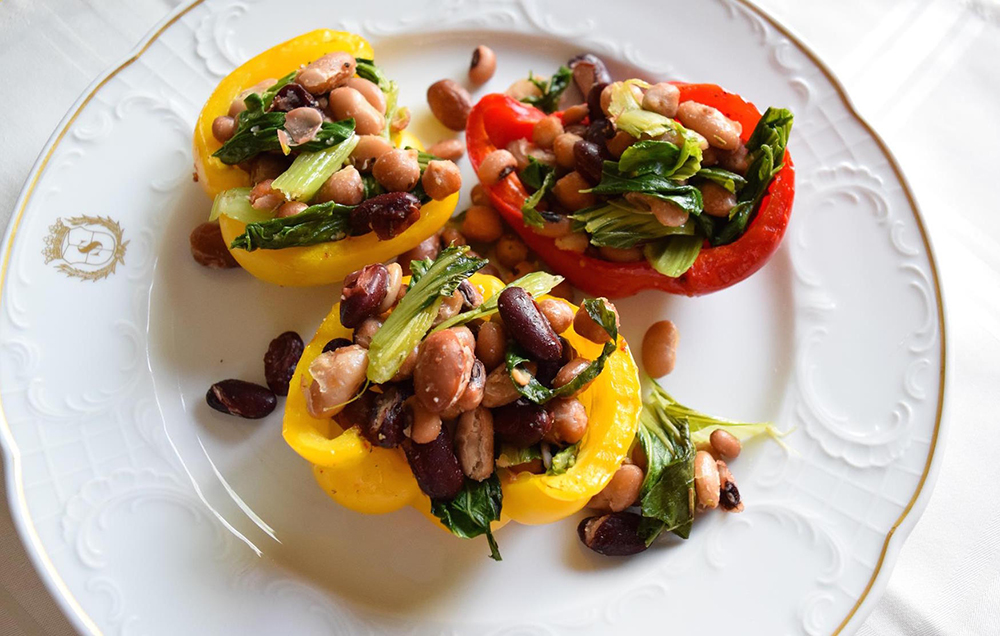 Directions
Trim the stem of the bok choy with a knife and separate the leaves. Wash and clean the bok choy and set it aside.
Pour the can of mixed beans into a strainer and rinse them thoroughly.
Then, toss the bok choy and beans into a frying pan with olive oil, a touch of water and the spices. With the stove top on low heat, use a wooden spoon to sauté.
The bok choy will become more vibrant in colour as it cooks.
When the bok choy and beans are hot and tender, you can let the mixture rest in a bowl.
Next, slice the bell peppers in half and clean them out.
You can grill them for two minutes if you so desire, or stick to using your frying pan. If you're staying with the pan, pop the peppers on sliced side down and let the low heat warm them. But don't let the peppers get too soft. Take them off the pan and plate them once they have become slightly tender.
Then scoop the greens and beans into the peppers, using the colourful veggies as bowls.
Now boogie on down to the drawer and grab a fork!
Bon Appetite.
Read More