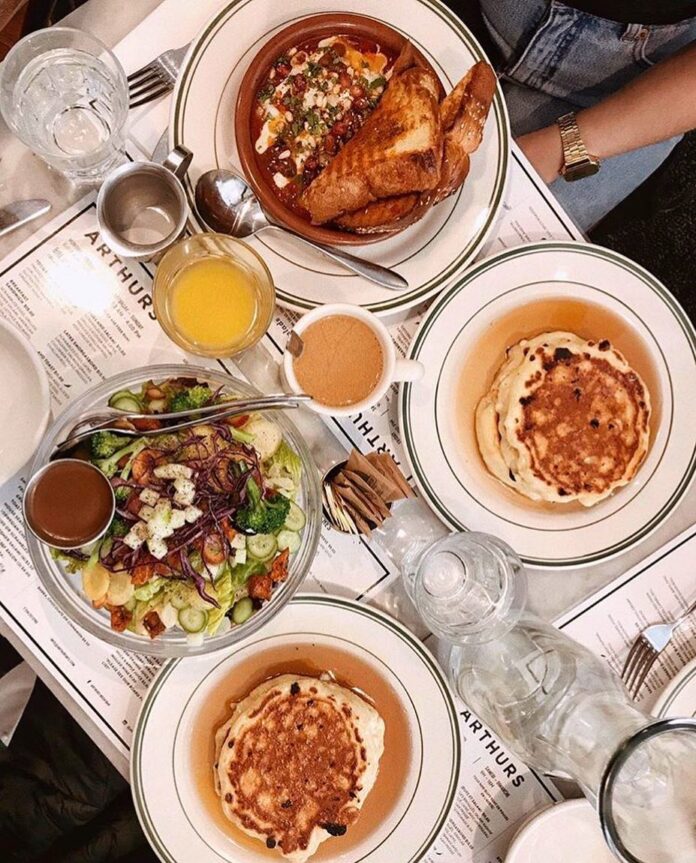 Fun fact: did you know that Montreal is home to the second largest Jewish population in Canada? Over the years, the city has become home to some of the best Jewish diners and delis as a result.
Whether you're craving a slice (or three) of challah bread, a Montreal-style smoked meat sandwich, or a piping hot bowl of matzoh ball soup, look no further than the best Jewish diners below.
Beauty's Luncheonette, known to locals as Beauty's, offers plenty of retro diner flair in an establishment that's been around since 1942. This family-run restaurant has been serving locals and tourists alike for decades and you can pretty much guarantee there will be a line out the door if you visit on a weekend morning.
However, it's well worth the wait. The Beauty's Special – cream cheese and smoked salmon on a tomato and onion bagel – is what drew customers back in the '50s and what continues to please people today. Mish-Mash is another one of their classic dishes, which consists of an omelette containing hot dogs, salami, green pepper, and fried onions.
They also serve up some of the tastiest pancakes in Montreal, and you can get them with your choice of blueberries, bananas, chocolate chips, or cinnamon apples.
Founded in 1946, the Snowdon Déli is a must-visit, both for its historic significance and its delicious food. Located right on Decarie Street on the border of the Cote-des-Neiges and Notre-Dame-de-Grace boroughs, this inexpensive eatery serves up a mixture of Jewish and American comfort food all day long.
Their specialty is sandwiches and they have over 15 different options on the menu, ranging from the traditional smoked meat to roasted brisket, corned beef, and smoked turkey. They also serve Jewish classics, such as matzoh ball soup, kreplach (dumplings stuffed with brisket), holishkes (cabbage rolls stuffed with meat and rice), potato latkes, and my personal favourite, rugelach (sort of like a cinnamon roll).
The newest restaurant on this list, Arthurs Nosh Bar opened its doors in the city's St. Henri neighbourhood only a few years ago. It's made a big impact and has quickly become one of the trendiest breakfast spots in the city (there is almost always a line out the door on weekends.)
Open until 3:00 pm on weekdays and 4:00 pm on weekends, Arthurs Nosh Bar is a great place to relax with your friends and enjoy some top-notch brunch dishes. Their challah is the best I've had in Montreal, whether slathered with honey, jam or even just butter.
Other delicious breakfast options include Syrniki (otherwise known as the softest, fluffiest cottage cheese pancakes I've ever eaten), The Shah Special (a poached egg, latke, smoked salmon, caviar, sour cream, and avocado), and the McArthur sandwich (chicken schnitzel, iceberg slaw, mayo, and pickles served on challah.)
Read more: