Reading Time:

3

minutes
Edibles are always a guaranteed good time, but now you can drink up your buzz instead. Cannabis beverages are dominating the market due to their subtle form of consumption, which is often more socially acceptable than lighting up a huge spliff. Drinks are made using a form of emulsion technology, which turns cannabis oil into a water-soluble form, minus the taste, smell, or color influence of cannabis.
Although it's generally a less healthy alternative, alcohol consumption is allowed at significantly more venues than cannabis is, and the new inclusion of cannabis beverages will enable us to normalize the plant even more as a safer social lubricant.
Caramel CBD Coffee by Fresh Bombs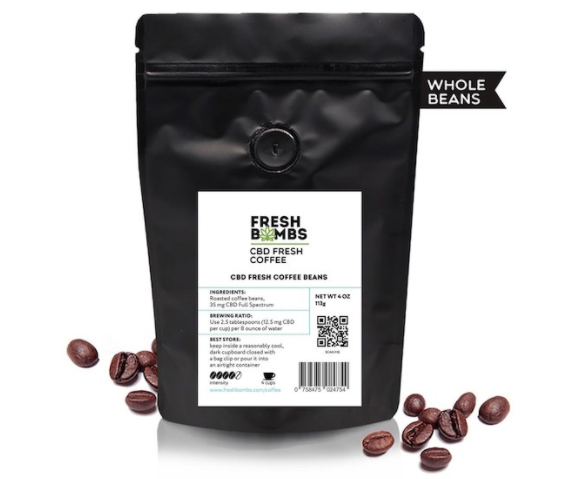 What better to get your day going than a perfectly engineered cup of coffee? With an extra dose of CBD, of course. Created by FRESH BOMBS, this CBD brew contains a blend of Colombia, Brazil, and Guatemala, within volcanic soils that are high in minerals. The flavor is balanced and slightly sweet, with the delicious addition of decadent caramel. Get your java dose minus the jitters and tummy problems. 
Faux Cocktails by Tinley Beverage Co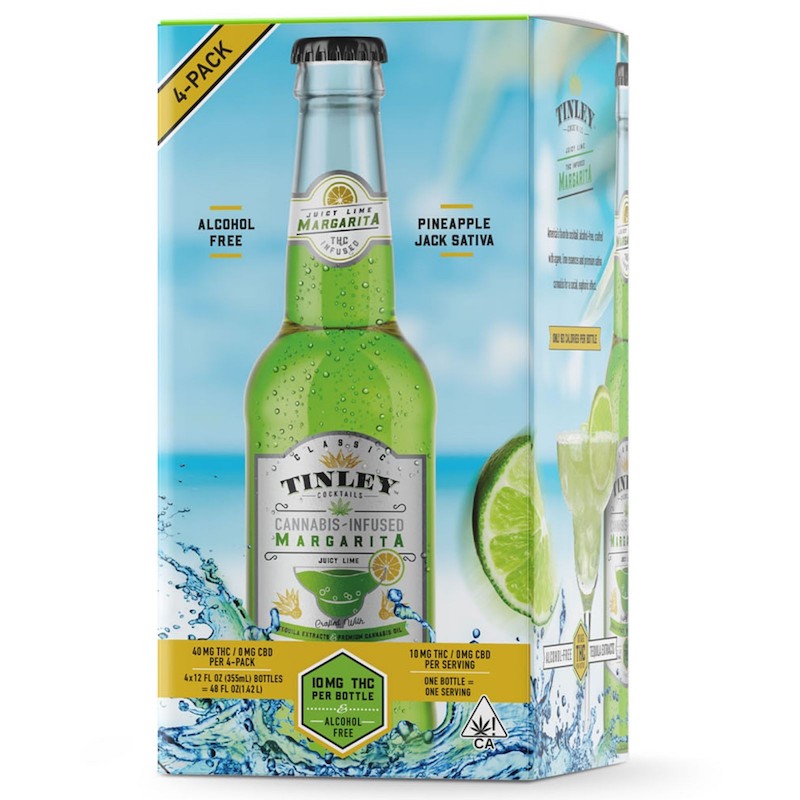 Photo by: Leafly
If you're looking to get your drink on without the alcohol, Tinley has your back with their faux margaritas and Moscow mules. If you like the taste of a simple cocktail but don't want the alcohol or calories, this is the ultimate choice for you. The strain used in the margarita is Pineapple Jack, a tropical Sativa blend that encourages euphoria. The Flying Mule uses the same strain but instead has flavors of lime and ginger beer that are ideal for a warm and sunny day.
Beverage Enhancer by Stillwater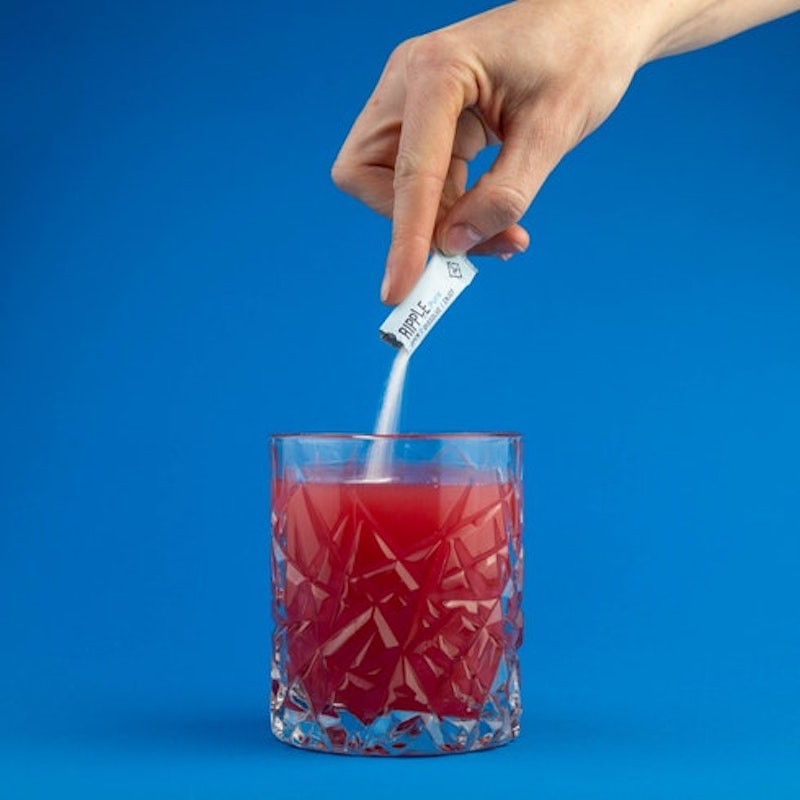 The best kind of beverage is…whatever your drink of choice happens to be! If you don't want a pre-formulated cannabis beverage, consider adding these dissolvable packets to your drink of choice, whether that's water, lemonade, or soup. You can even add it to baked goods. Stillwater's packs contain 10mg of THC per packet (similar serving size to a beer) and offer total versatility without the cannabis flavor or oil bubbles.
Sparkling Tonics by Mood 33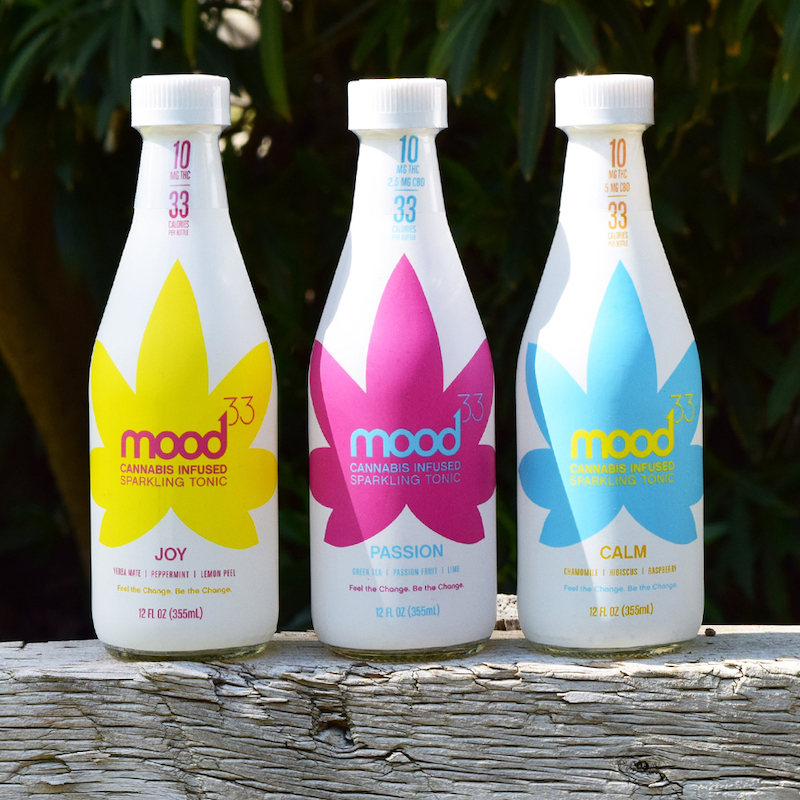 These botanical tonics come in a range of flavors that users are obsessed with. The drinks expand on the natural terpenes in strains with their botanical formulas offered in drinks Passion, Peace, Calm, or Joy. Calm encourages serenity with its chamomile, hibiscus, and raspberry base, while passion utilizes passionfruit, lime, and green tea. These small-batch drinks are a top-notch therapeutic assistant for a hike or after-dinner buzz.
Indica Shot by ENJOY Cannabis Co.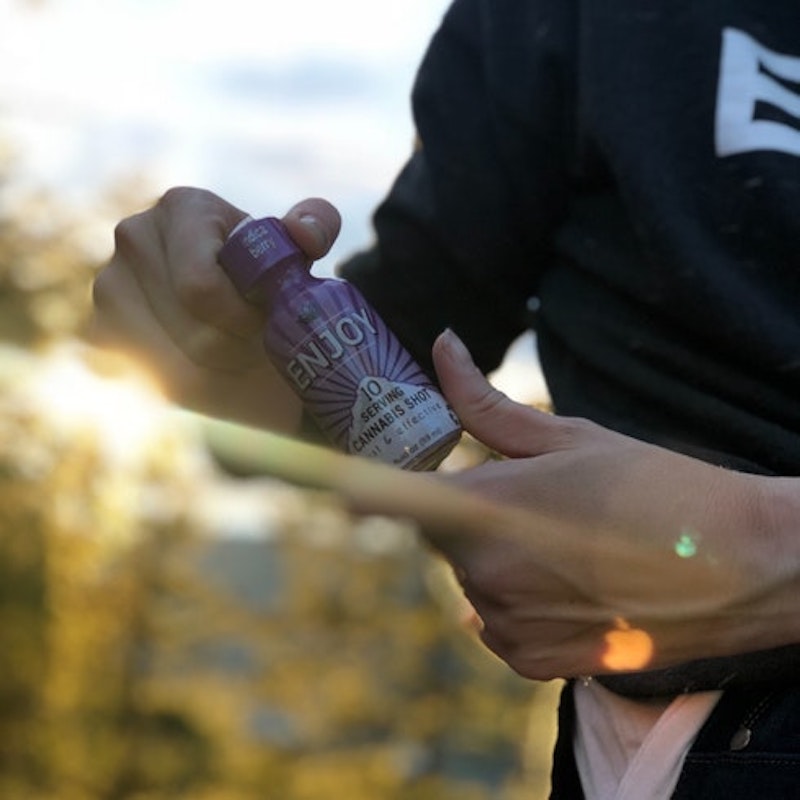 If you're having trouble sleeping, this Indica berry shot by ENJOY is precisely what your evening has been missing. Each shot contains a dose of 10mg and hits the system fast, lulling you into a peaceful slumber.  The ingredient list is vegan, gluten-free, and only has two calories per serving. Plus, they use sustainable packaging.  One reviewer likes to pour the shot in a glass of champagne – now that's a nightcap we can get behind.
Read more: