Reading Time:

4

minutes
Cannabis is a word that's been taboo for a long time, and now that it's finally being accepted in mainstream industries like beauty, we're discovering all the therapeutic benefits that cannabis can have on your skin. Right now, most cannabis-infused products contain CBD, thanks to its high antioxidant content, and ability to fight inflammation. Besides being a useful treatment for redness and acne, the best cannabis beauty products that'll make you glow have some nourishing benefits that are healthier than other alternatives on the market. Here are our top choices.

KUSH High Volume Mascara by Milk Makeup
Many volumizing mascaras wreak havoc on lashes and weaken them over time. However, this hemp-infused volumizing mascara boasts an entirely vegan formula. Beeswax is usually the binding aspect in a mascara, but this version by KUSH uses cannabis oil that fuses well, moisturizes, and acts as a last conditioner. When you take it off, lashes come back stronger and healthier, which isn't something we can say for the sordid mascaras of our past.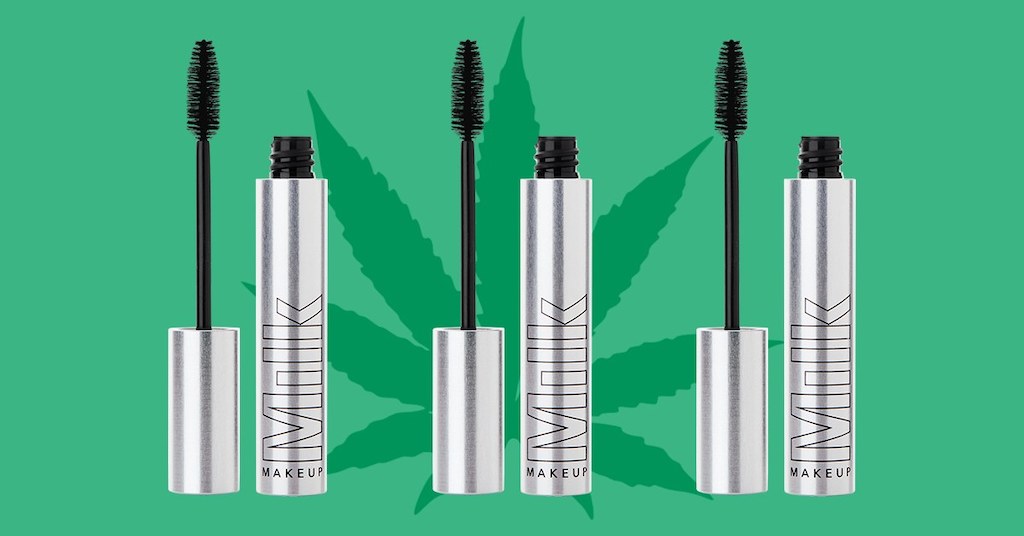 Herbivore Emerald Deep Moisture Glow Oil
This oil adds radiance from the inside out. One of the co-founders had been diagnosed with cancer, and nothing helped her on her healing journey like cannabis. As a result, she launched Herbivore Botanicals and their holy grail products. The moisturizing facial oil delivers moisture deep beneath the surface without clogging pores. Composed of squalane (sourced from olive oil) and cannabis Sativa seed oil (sourced from hemp), this soothing topical treatment will chill your skin out like no other.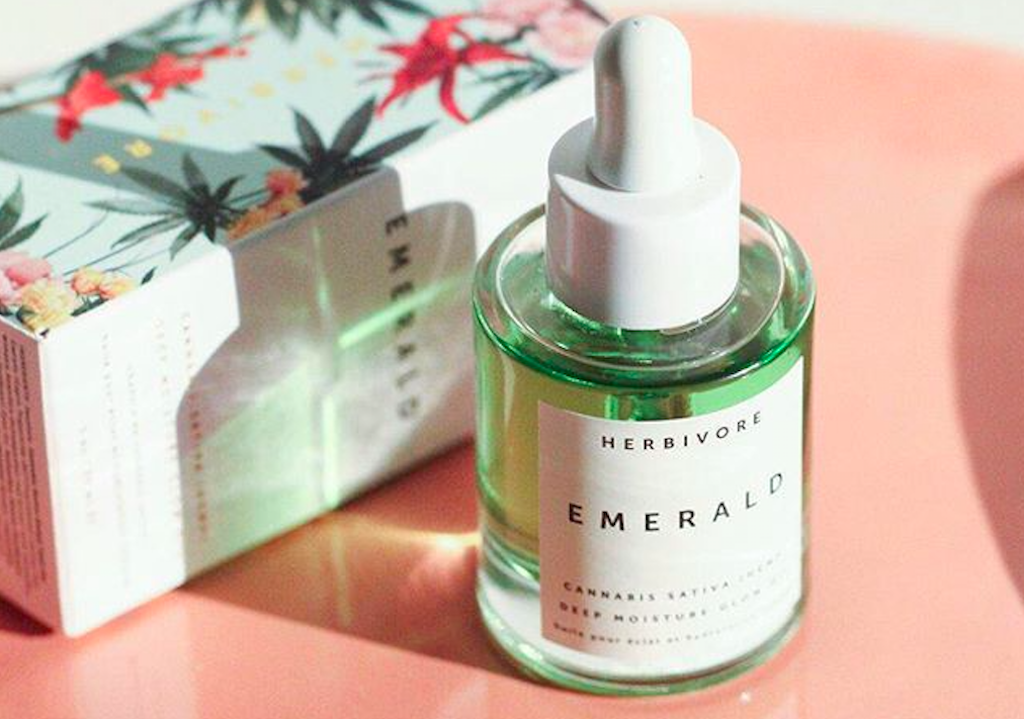 Nannette de Gaspé Bain Noir Cannabis Bath Soak 
A bath in itself is blissful enough, but when you add in a muscle-melting cannabis formula, you do not need ever to leave your house for a spa trip again. This bath soak has a base of meadowfoam seed oil, keeping skin hydrated and calm while infusing it with tons of essential antioxidants. Poppyseed oil is the secret to keeping skin youthful and elastic, solving multiple issues with ease. It doesn't come cheap, but quarantine times call for a luxurious bath once in a while, when you can't make it to your monthly appointment with the girls.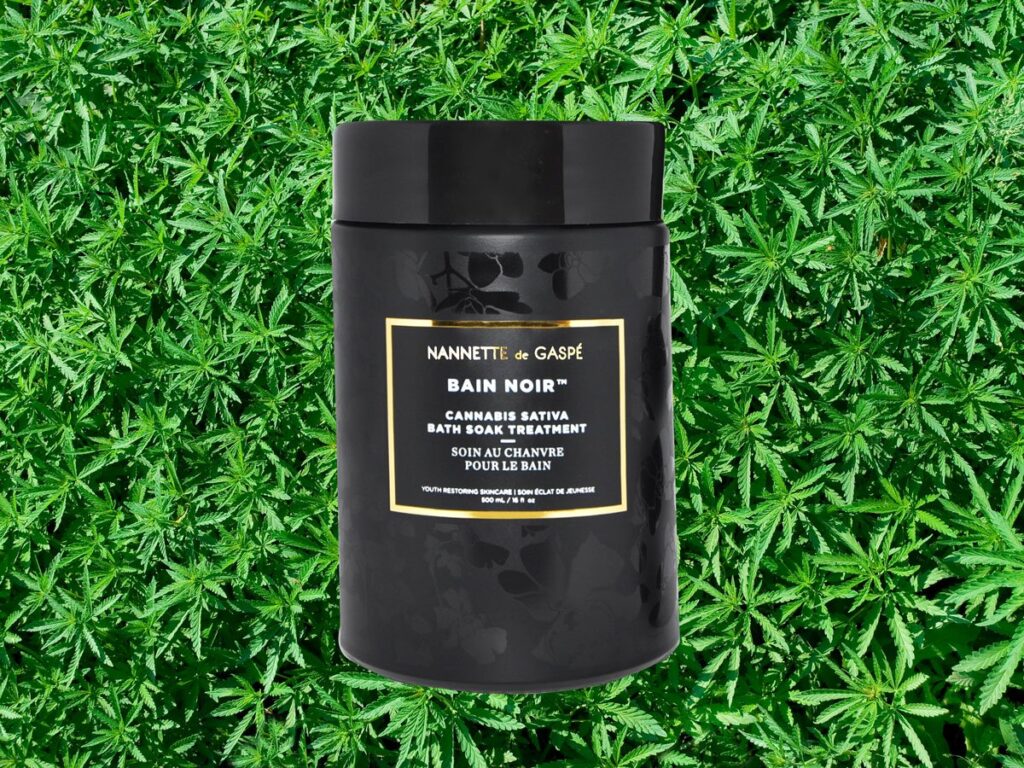 Cannuka Nourishing Body Cream
Cannabis lovers all over the globe are obsessed with Cannuka's infused products, which are known to decrease inflammation and calm the skin. Its uprising popularity is making this body cream become one of the best cannabis beauty products that'll make you glow. Bolstered with hyaluronic acid and the miracle known as Manuka honey, this body cream has become a cult favorite in no time at all. If you want baby-soft skin for a price-tag that's lower than La Mer, this body cream could be the secret weapon that your beauty routine has been missing. Anyone with skin issues who struggles with drugstore brands will want to make the switch ASAP.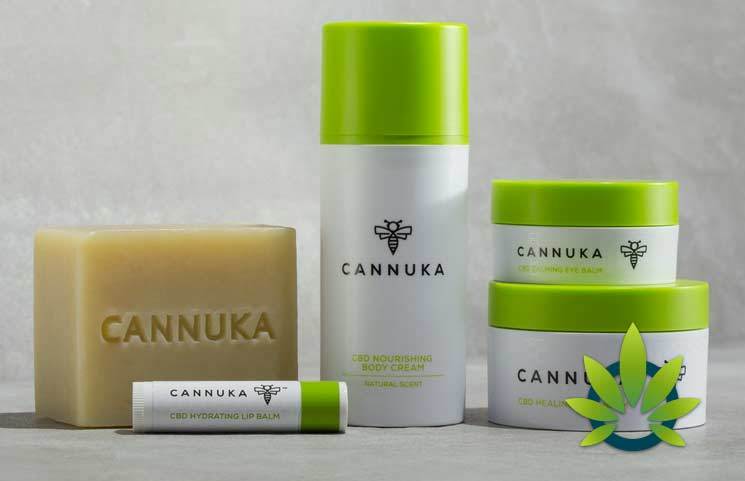 Kana Skincare Lavender CBD Sleeping Mask
Soothing skin with a face mask is often easier said than done, but this overnight CBD mask by Kana Skincare gets the job done. Not only is it infused with very aromatic lavender oil (you're welcome, insomniacs), but it can reduce the appearance of scar tissue, which is no small feat. CBD and lavender work together with Vitamin A, E, and antioxidants (all naturally occurring in hemp) to keep skin looking happy until you wake up.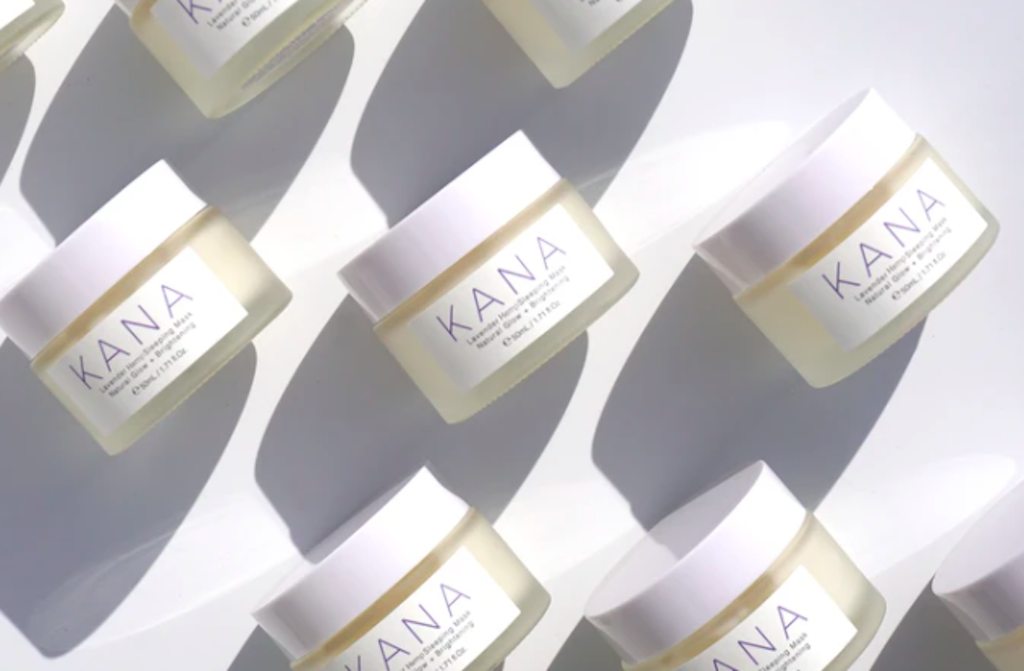 Myaderm CBD Blemish Cream
Blemish and spot treatments contain high amounts of salicylic acid and other harsh ingredients that might be effective, but are often quite harmful to the skin – especially on our fragile faces! This gluten-free and vegan formula has a gentler approach to curing breakouts. It naturally reduces inflammation, making it a top contender for eczema and acne, with less drying effects than mainstream competitors' products.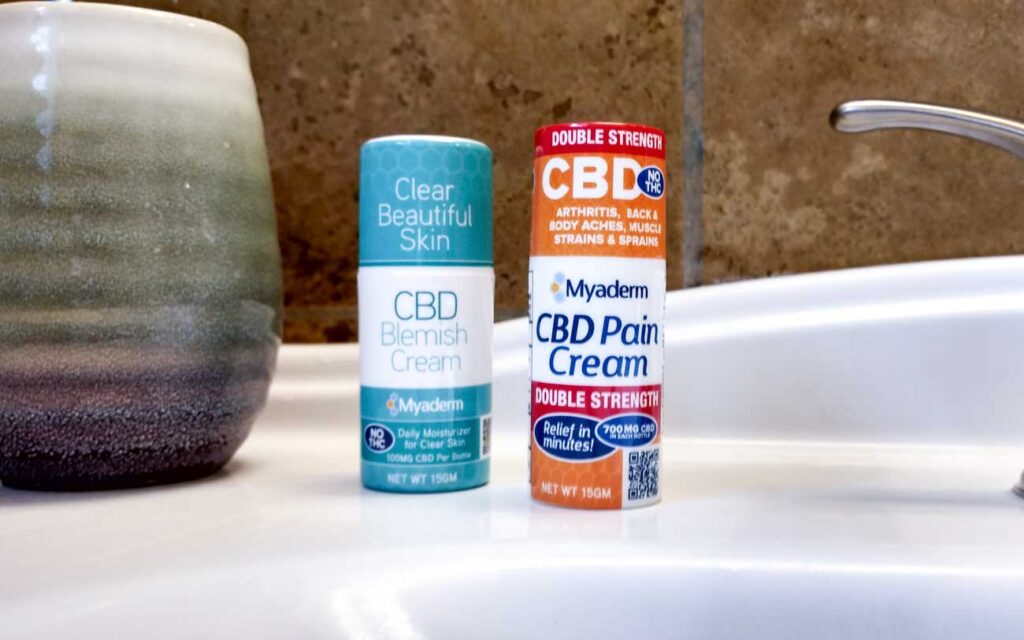 Read more: