Calling all dessert lovers! You may not know it, but Montreal is pure heaven for those with a sweet tooth. Flaky croissants, chocolate babka, fresh cannoli, and gourmet cakes are just a few of the treats available in this Canadian city. Check out the best bakeries in Montreal. 
This quaint, locally-run bakery on Parc Avenue is one of the best kept secrets in Montreal. The owner makes cakes and cupcakes fresh on the daily, with signature flavours being lemon coconut, chocolate chai, and red velvet (other fun flavours include lavender and rose-infused vanilla). For simple but delicious home baked cakes, you should be sure to check out Cocoa Locale.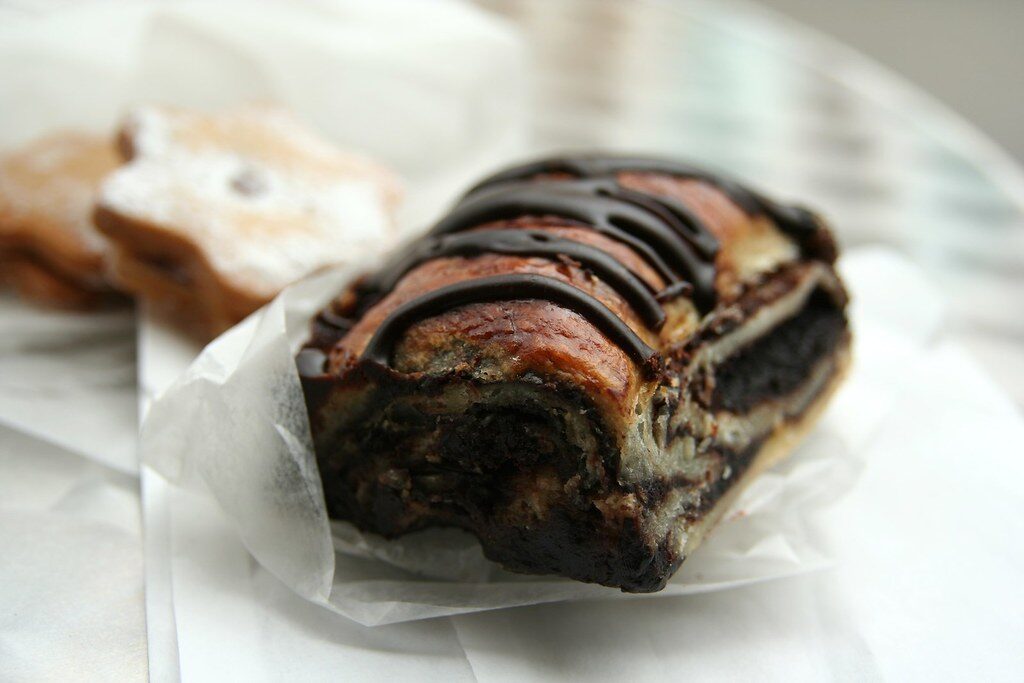 If it's a Jewish treat you're after, look no further than Cheskie's. This hole in the wall shop can be found in Outremont, on Bernard Avenue, and is brimming with cookies, pastries, and bread of all kinds. Popular choices include black and white cookies, rugelach, and sufganiyah. That said, the crowd favourite is hands down the chocolate babka – it's simply heavenly.
This famous Old Port bakery offers everything from paninis to chia pudding bowls. While their regular breakfast, brunch, and lunch menus have some pretty great dishes, it's the home-made baked goods that really shine at Olive et Gourmando (you haven't lived until you've tried a chocolatine from this Montreal institution.)
Cookie Stephanie specializes in gluten-free baked goods, so if you have any dietary requirements this may be your safe haven. Whether you're gluten-free or not, you'll certainly love the cupcakes, brownies, cookies, and chocolate-peanut bars that are served up at this cute shop every day of the week. If you're in the mood for cake, be sure to try their Queen Elizabeth cake made with nuts, dates, and coconut icing.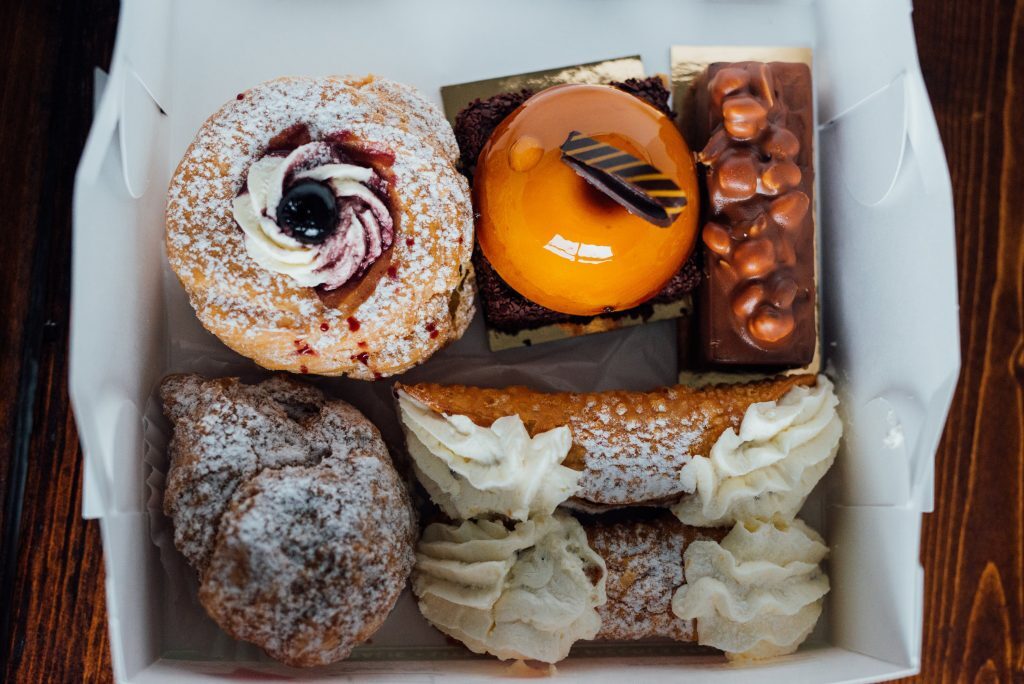 This dessert shop is one of the top reasons you should visit Montreal's Little Italy neighbourhood. Fresh cannoli that will transport you straight to Rome, not to mention traditional Italian cakes, their signature amaretti cookies, and classic pastries like rum baba and sfogliatelle, are what you can expect at Pasticceria Alati-Caserta.  
Gateaulogie is a more recent addition to Montreal's Outremont neighbourhood. This bakery is a proper cake shop, creating breathtaking cakes for all occasions from weddings to baby showers. Gateaulogie also has a small cafe that serves up unbelievably delicious artisanal cupcakes and cookies all day long.
Known for their incredible French macarons, Boutique Point G serves up the most light and delicate macarons you've ever tasted. Sweet, dainty, and perfectly pastel, Boutique Point G has 21 standard flavours on the menu, with new seasonal options being added throughout the year.
Specializing in hand-crafted, local desserts, Rustique Pie Kitchen is the place to be for pie and cake lovers alike. From traditional flavours like strawberry shortcake and cherry pie, to mouth-watering new inventions like a banana split banana creme pie, Rustique executes all of their baking to perfection.
Read more: