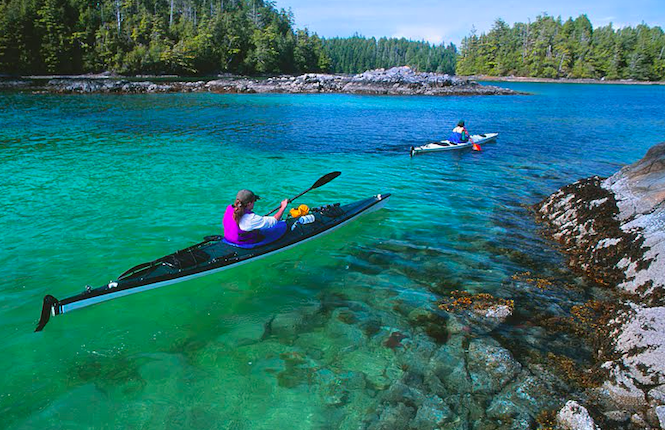 There's no other place in Canada where you can explore such unique biodiversity – a tropical haven in an otherwise frozen landscape. British Columbia has everything from mountain ranges, to rainforests, to hot springs, to glacial lakes. All of which can be experienced on a vast coastline that makes for some badass road trips. Here are my favourite spots to soak in BC nature.
Garibaldi Provincial Park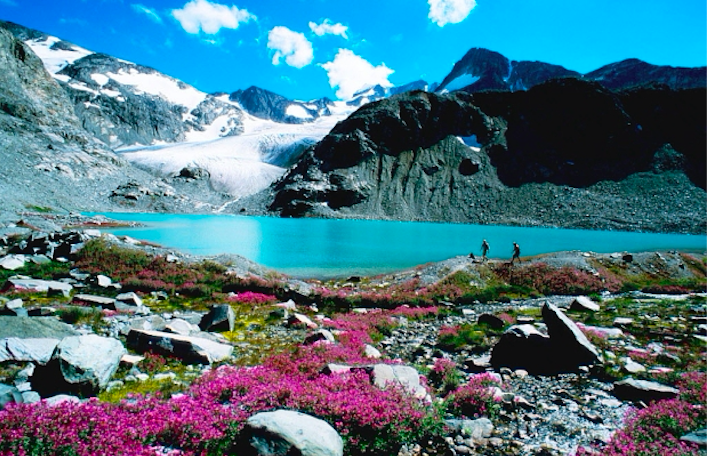 This famous provincial park in BC is named after its regal, high-up peak of a breathtaking 2,678 meters. It has been an official provincial park since 1927 and is famous for its stunning aesthetics and multiple hiking options. Location 70 kilometres north of Vancouver in the Coast Mountains, this park boasts over 90 km of hiking trails, making it a year-round must-go for wilderness lovers.
Butchart Gardens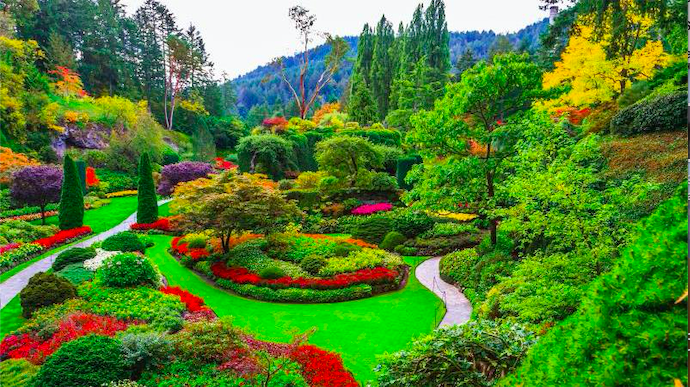 Filled with dizzying scents, colourful bouquets, and lush greenery, this destination made out of a former quarry is at the top of the list for anyone visiting British Columbia. From June 30th to September 1st, dazzling firework shows are regular. Envelop yourself in sweet roses or explore the sunken garden. With 55 acres of gardens, 900 kinds of bedding plants, and 26 greenhouses, plant aficionados are about to find their true paradise.
Haida Gwai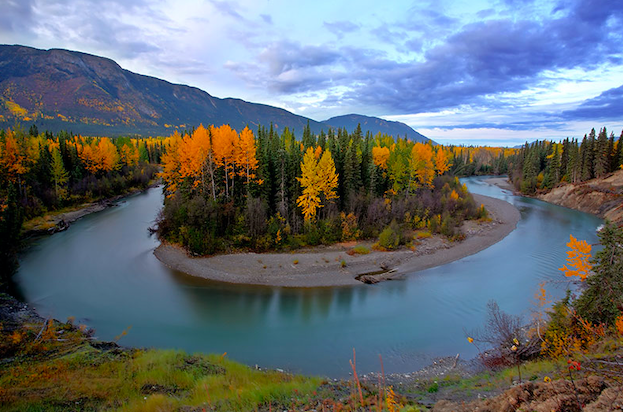 These islands are mysterious and lush with First Nation history. This remote, ancient rain forest is a soaked dam in the middle of a diverse marine environment, with centuries-old totems that are slowly decaying into the land.
Botanical Beaches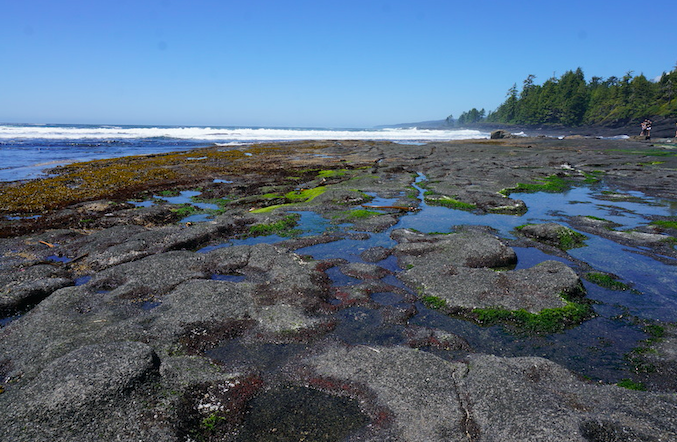 Located near Port Renfrew, this natural beauty draws visitors from all over thanks to the biodiversity hiding within its tide pool and shorelines just vibrating with life. Situated in Juan de Fuca Provincial Park, visitors can say hello to hundreds of different kinds of organisms.
Enderby Cliffs Provincial Park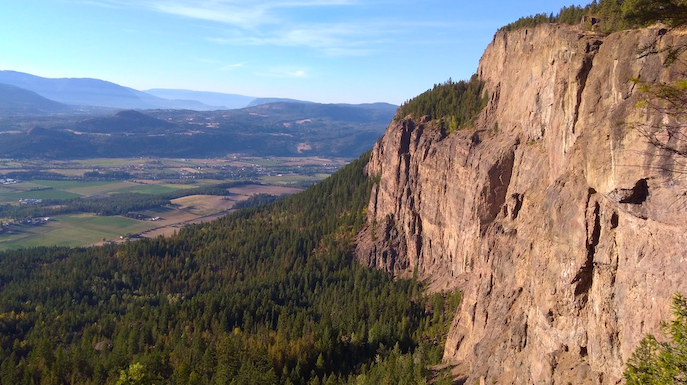 There's just something so romantic and dramatic about cliffs – the sweeping, nosebleed views, the wind in your hair. Enderby Cliffs embodies that feeling. With 12.4 kilometres of moderate trails dotted with wildflowers, this dog-friendly trail might not be for those too scared of heights, but anyone would be sorry to miss out on this majestic view.
Pacific Rim National Park Reserve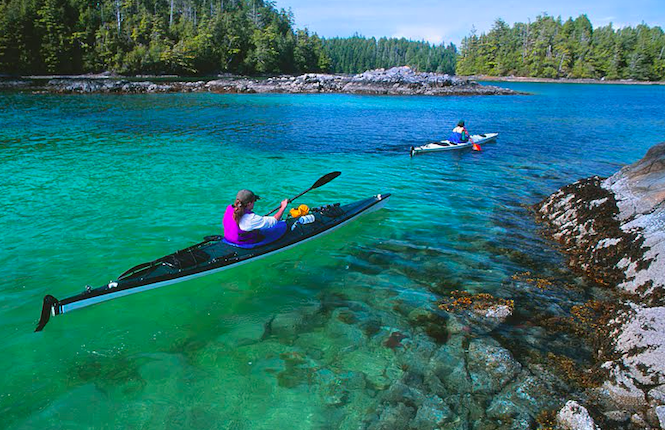 Experience wilderness blended with peachy-ness at its finest. This park consists of Long Beach, perfect for sunbathers and surfers, West Coast Trail, which is a multi-day, once in a lifetime hike along an old rescue trail for stranded sailors, and Broken Group Islands, where kayakers can float between over 100 islands. If you're lucky in the spring, you'll see grey whales migrating by the thousands.
Great Bear Rainforest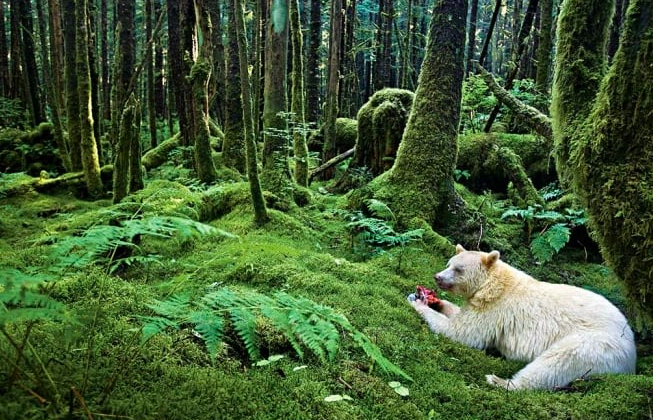 This temperate rainforest lies on BC's Pacific coast and is part of the largest coastal temperate rainforest in the world. One of the most perfect pieces of nature, this space s filled with grizzly bears, salmon, wolves, and cougars. Your eyes won't be able to believe the vibrancy of it all, from mossy mountains with natural waterfalls, to the deep, dark waters and jaw-dropping fjords. 
The Canadian Rockies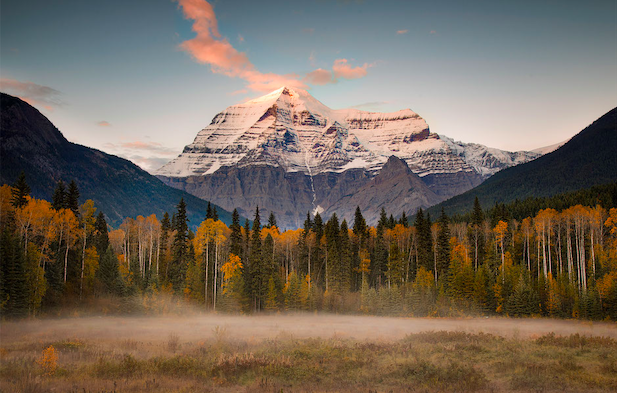 How could you leave BC without seeing the famous Canadian Rockies? This destination crosses a vast range of scenery, activities, and flora and fauna alike, and has something for everyone and is perfect for large groups. Try rock climbing in Banff against the mountainous background, or hang in higher elevation areas like Lake Louise.
Read more: