Reading Time:

6

minutes
Play ball! It's that time of year again: MLB Opening Day. Starting March 28, the 30 Major League Baseball teams once again face off in a total of 2430 games, not including the postseason. While the NFL and NBA might have overtaken the American Pasttime in terms of water cooler conversations, still around 70 million people go to a ballpark each year.
Since the games are not as dynamic as hockey and basketball, and regular season games don't matter as much as NFL games, people tend to spend a lot of their time eating at the game. At DINE we thought that we'll tell you about the best thing to eat at every ballpark. This is Part 3, covering cities from P – W.
Philadelphia Phillies (Citizens Bank Park)
What to eat: A Philly Cheesesteak Sieh dir diesen Beitrag auf Instagram an
Not very original here guys. It's Philadelphia, therefore cheese steak. Bread, meat, cheese (?), that sounds pretty good to us. Now the question is where to get it. It's either Tony Luke's or Campo's. You won't be disappointed. If that calorie bomb is too much for you, we'd recommend the Chickie's and Pete's Crabfries. Crinkle-cut fries tossed in Old Bay Seasoning… Yes please.
Pittsburgh Pirates (PNC Park)
What to eat: Anything from Primanti Bros.
Sieh dir diesen Beitrag auf Instagram an
Primanti Bros. have been around since the Great Depression and have fed 'Yinzers' ever since. At PNC Park you should get the Pitts-burger or the sandwich that carries the business name: Capicola, cheese, tomatoes, lettuce and french fries. The Pitts-Burger is a beef patty hidden under a mountain of coleslaw and fries. You can do curls at the ballpark instead of the gym with both of these variations.
San Diego Padres (Petco Park)
What to eat: Poke Tacos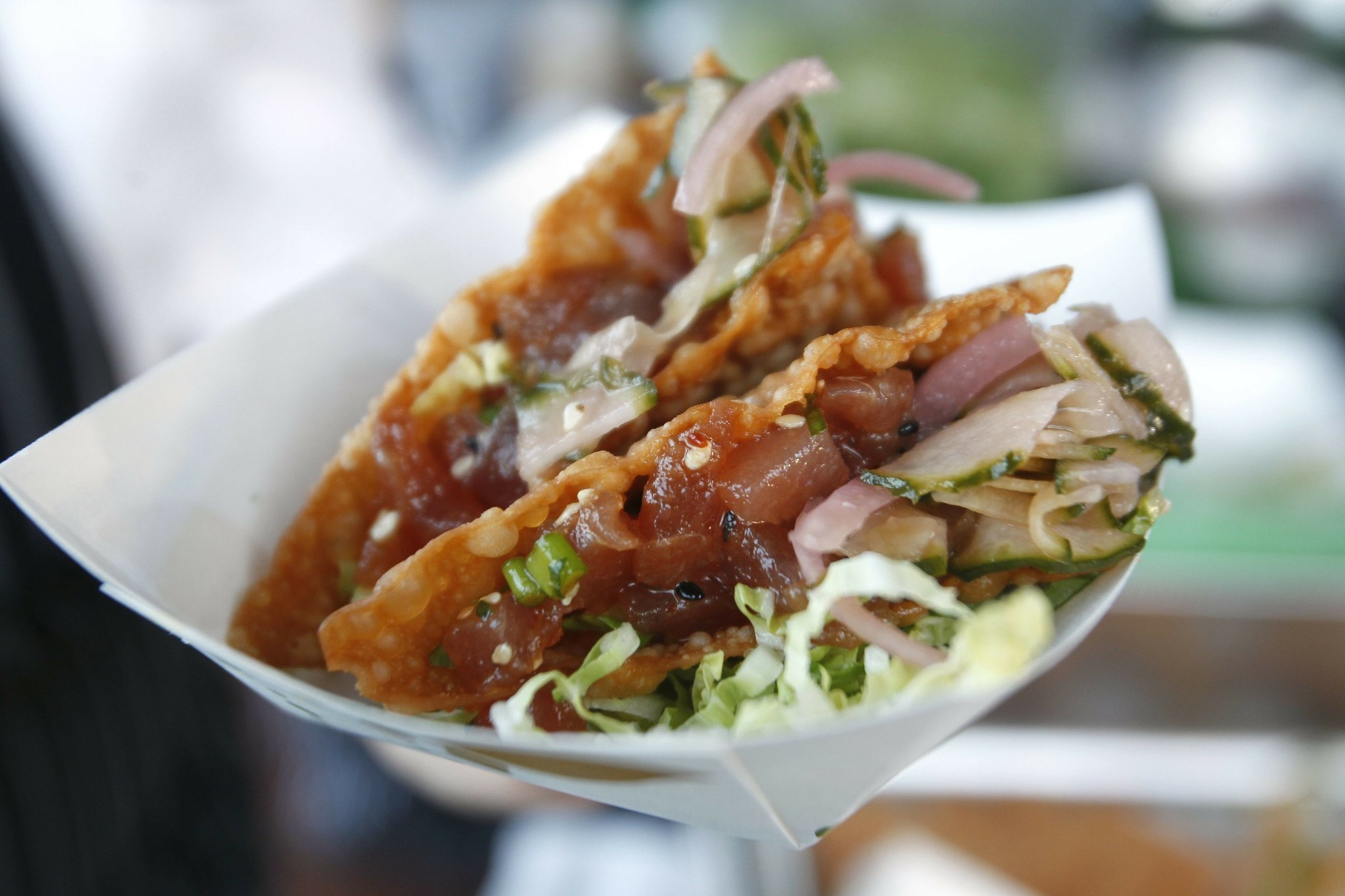 We have said before that San Diego is a hidden gem of a city. People from San Diego don't advertise their hometown often. Smart move. You are always close to the water, and the food at Petco Park reflects that. We all love tacos and most of us like poke. In our opinion: a match made in heaven. The Padres are not great at baseball. But they acquired Manny Machado for an ungodly amount of money and you can watch him with a poke taco in your hand. We can only say:
San Francisco Giants (Oracle Park)
What to eat: Gilroy Garlic Fries
Sieh dir diesen Beitrag auf Instagram an
Going to the ballpark with a date is always fun. Be sure when getting these fries, that you feel comfortable reeking of garlic for the next few hours. This snack will test the strength of your relationship. We promise however, that the fries are worth not getting to kiss your partner later.
Seattle Mariners (T-Mobile Park)
What to eat: Din Tai Fung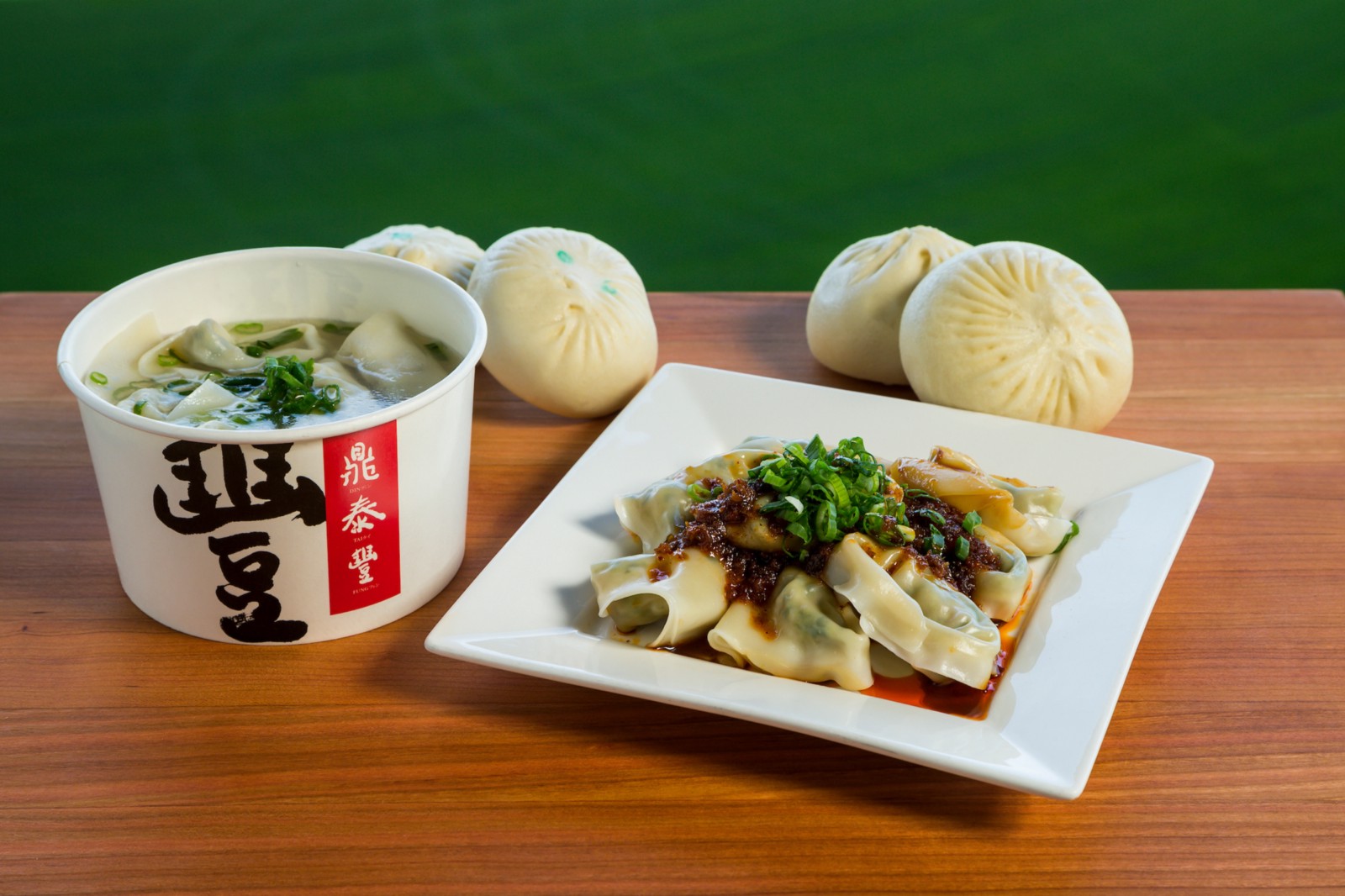 It is widely understood that the Mariners have the best food in the MLB, if not, all of sports. People and Instagram are obsessed with the ice cream sandwiches from Frozen Rope for example. You can eat fried crickets instead of popcorn and lobster rolls from Sound Seafood. But for us, Din Tai Fung takes the cake. The dumpling specialist produces perfect buns and wontons at a ballpark! Dim Sum at an MLB game?! Nobody else even stood a chance.
St. Louis Cardinals (Busch Stadium)
What to eat: St. Louis Dog
Sieh dir diesen Beitrag auf Instagram an
The ballpark is named after one of the biggest beer companies in the world. The official beer is Budweiser. Get a hot dog and wash it down with an average light beer, brought to you by Annheuser-Busch. The St. Louis Dog is topped with potato chips (wrong?!), cheese (maybe…) and barbecue sauce (definitely wrong). Sounds wrong, but tastes kind of good. You'll probably see good baseball and won't care as much about the food.
Tampa Bay Rays (Tropicana Field)
What to eat: A Cubano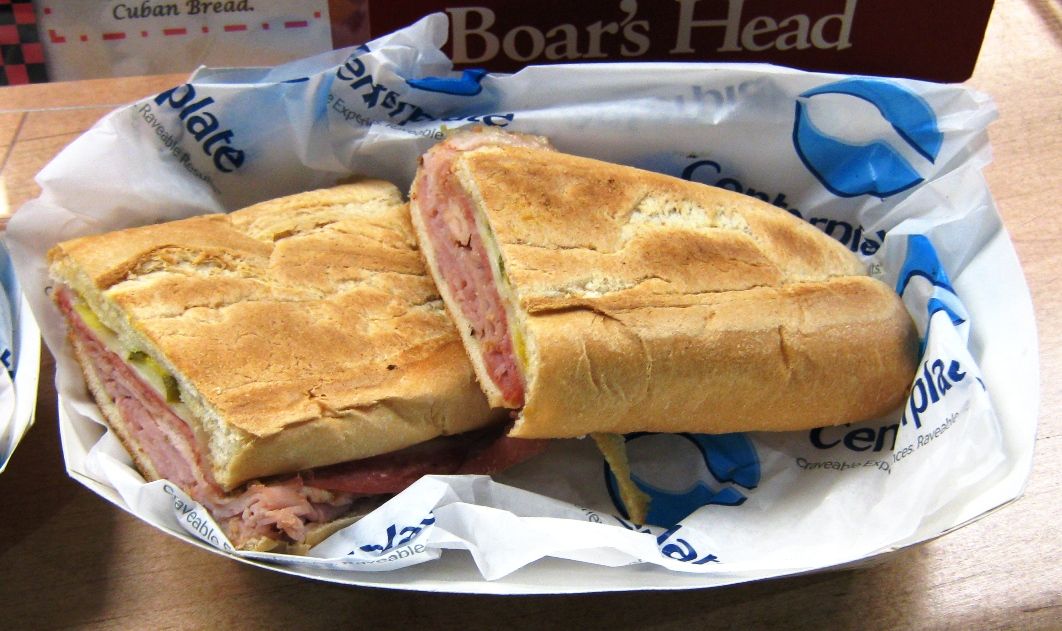 You might not be in Little Havana, but the Cuban sandwiches at Tropicana Field are legitimate. Get a traditional pressed sandwich, consisting of a roll, some slow roasted or braised pork, ham, Swiss cheese, pickles and mustard. The Tampa Cubano further includes salami. At the ballpark you can also have a vegetarian or a burger version.
Texas Rangers (Globe Life Park)
What to eat: Most Valuable Tamal Dog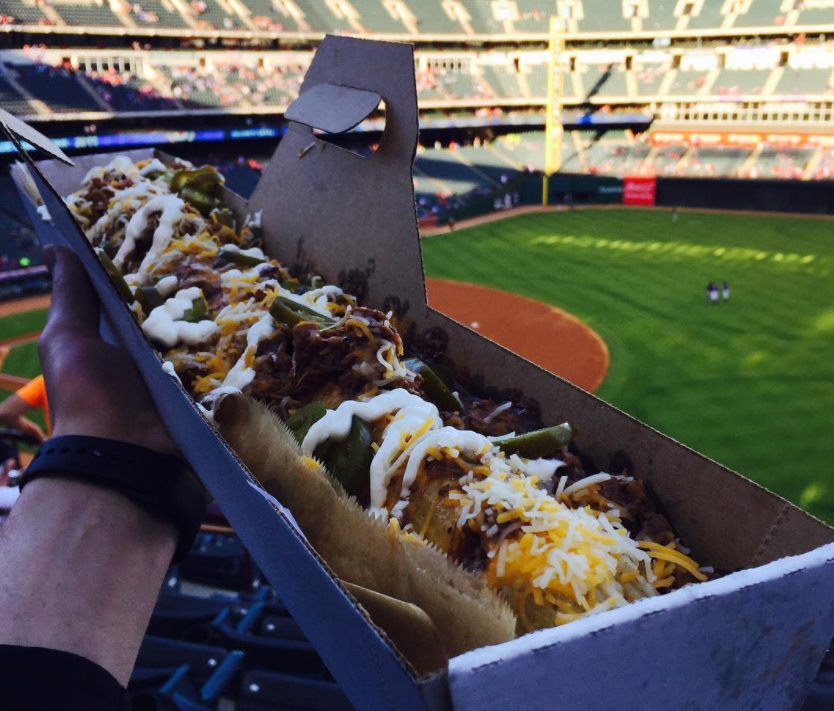 This is the essence of crazy ballpark food. You might have heard of the Texas Rangers' "Boomstick". The Boomstick is a 2 feet long hot dog topped with chili and cheese. Now instead of a bun, put all of that in a tamale. At the price point of $27 this might not be an every night treat, but on the other hand, you can probably feed your whole family with one.
Toronto Blue Jays (Rogers Centre)
What to eat: Dessert Churro Poutine
Sieh dir diesen Beitrag auf Instagram an
As a Toronto-based publication we'd love to "root, root, root for the home team", but the Rogers Centre concessions make it quite hard to do that. It's all quite basic. The poutine is fine, the sausage poutine is a bit better, but other than that it's a bit bleak. Step up your game Rogers Centre (and on the field: the Jays)! There is however, a stunt food in the 6ix as well, and as with many other examples we've listed so far, it is a misnomer: The Dessert Churro Poutine. It is of course not a poutine at all. Fries are swapped for churros, cheese curds and gravy get replaced by ice cream and caramel sauce. It's a child's fever dream. To be honest, we'd rather have a hot dog.
Washington Nationals (Nationals Park)
What to eat: Ben's Chili Bowl Half Smoke
Sieh dir diesen Beitrag auf Instagram an
Baseball food at its finest: Tradition, tradition, tradition! Half smokes has been the capital's staple since the late 1950s. It is essentially a chili dog, but has some key difference. The sausage, similar to European Frankfurters are smoked before they are grilled, but it is thicker than a hot dog. The "half 'n' half" smoke either refers to the sausage being 50% pork and 50% beef, or that the sausage is often split down the middle before grilling. Anyways, at National's Park, Ben's Chili Bowl is the place to get your half smoke. Reportedly, former president Barack Obama is an outspoken fan of the delicacy.
If you disagree with any of our choices, let us know on our Facebook and Twitter channels. We'd love to hear from you!
Read More:  
San Diego: Rediscovering "America's Finest City"