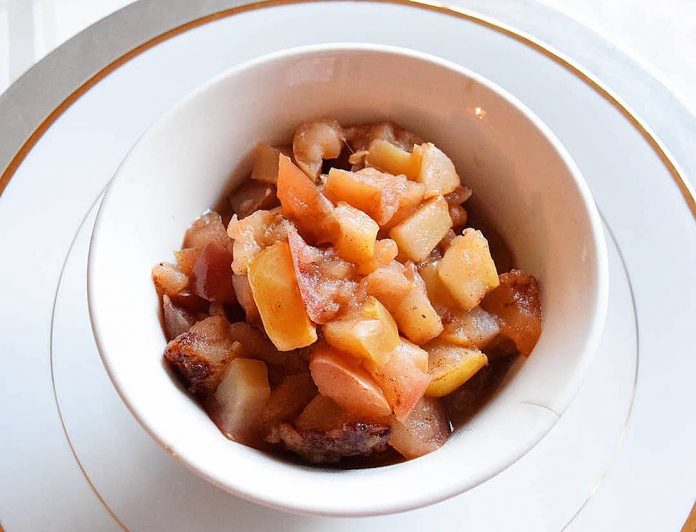 Truly the best dessert for a cool Autumn day. Apple Compote is a dish that is super simple and fearfully fast to make!
Ingredients
3 apples, peeled, cored and chopped
1 pear, chopped (Bartlett and Bosc work very well)
2 plums, chopped (minus stone pits)
½ cup of berries (chopped strawberries, blueberries or blackberries work best)
1 tbsp pure maple syrup
½ tsp pure vanilla extract
1 tsp cinnamon
½ tsp nutmeg
½ tsp ground ginger  
½ cup to 1 cup of water (add as needed)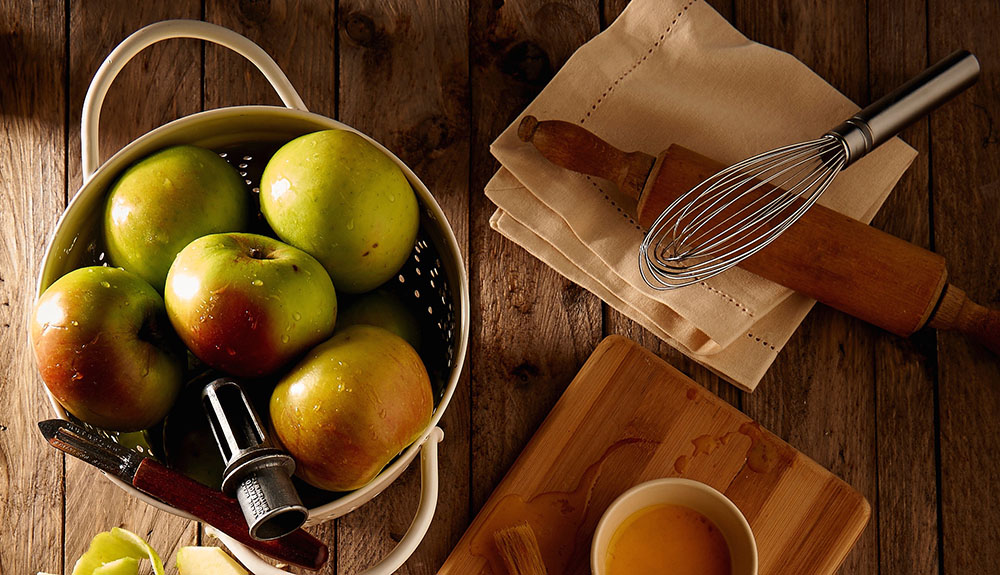 Instructions
In a medium saucepan, medium heat, throw in your apples (toughest fruits always go in first, as they will take the longest to cook). When the apples have begun to grow soft, add your pear, plums and berries, with your ½ cup of water, maple syrup, vanilla extract, cinnamon, nutmeg and ginger.
Let simmer and stir as the mixture thickens. As this dish cooks, it releases the most succulent fragrance! When the fruit is soft and reduced, you can take it off the heat, let it cool and serve in a bowl, with vegan whipped cream, ice cream, or simply as is.
A delicious, easy dessert ready to enjoy! Bon Appetite!