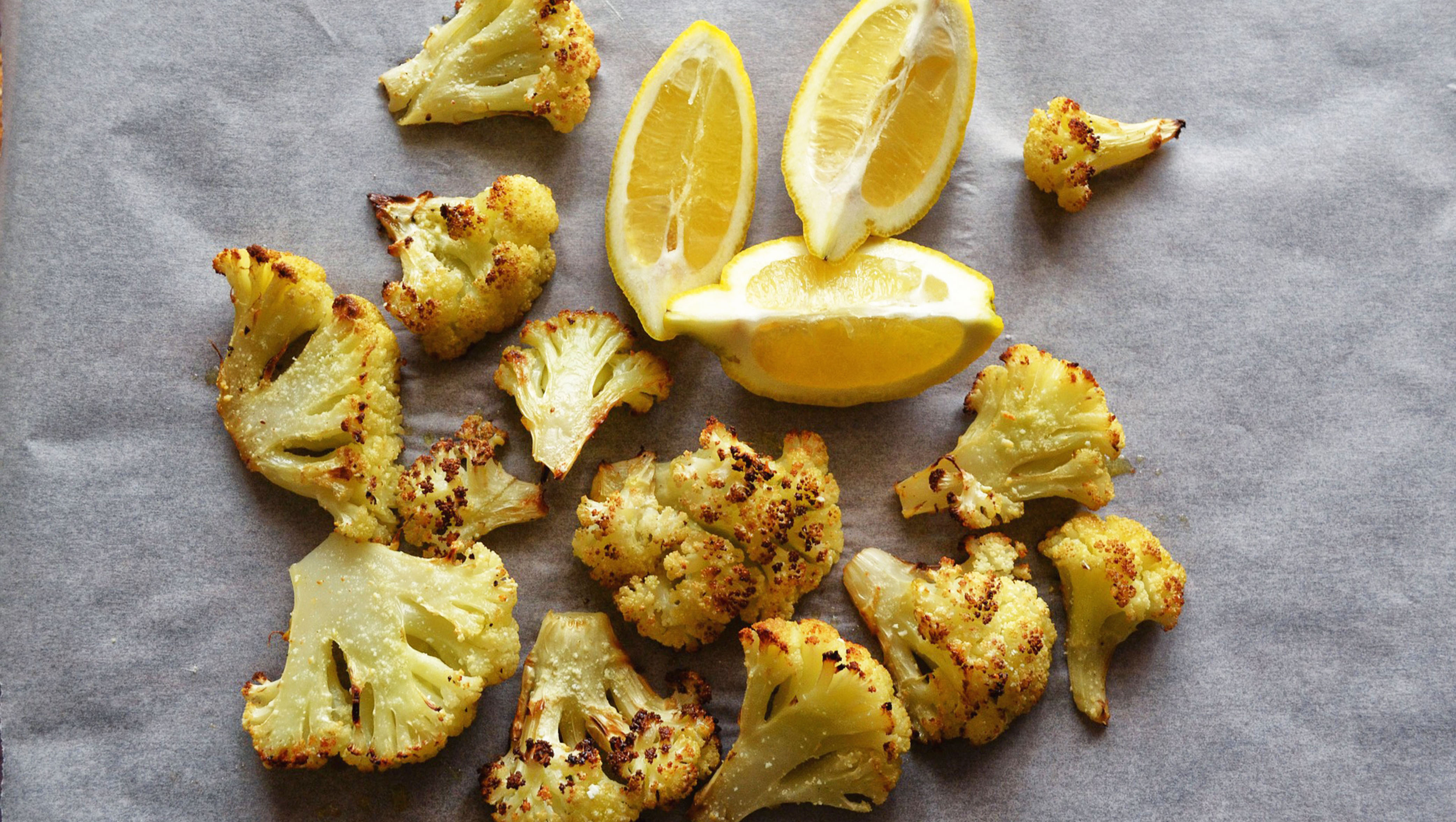 Dinner time! What to cook… what to cook…?
Let's go vegan-friendly, fast and easy. With minimal mess, and flavour to the max. Better make… oven roasted cauliflower!
Ingredients
1 head of cauliflower, broken into small florets
4 tbsp extra virgin olive oil
3 cloves of garlic, chopped
1 tsp sea salt
1 tsp thyme
1 tsp rosemary
1 tsp basil
1 tsp chili flakes  
Instructions
Preheat your oven to 400˚F and grab a baking tray. Cover the tray with a sheet of parchment paper and set it aside.
Wash your head of cauliflower and with a knife, cut it into small florets roughly the same size.
In a large bowl, toss in your oil, salt, herbs and spices. Throw the florets in and mix them well so all pieces are coated in the seasoning.
Lay the seasoned cauliflower on the baking tray and place it in the oven for 20 to 30 minutes.
Keep your eye on the oven as it cooks. Remove when the white cauliflower is roasted to a beautiful golden brown with dark amber edges. A tender and tasty treat! A simple dish with superb flavour. You can serve it as a side dish or mix it with other vegetables, nuts or squash to dress it up and make it work for your meal. Bon Appetite!
For more tasty recipes, follow the links below
Better than Popcorn, Easy Roasted Chickpeas
Easy to Makes Vegan Apple Oat Bites