Reading Time:

5

minutes
She leans in,
Closes her eyes,
Tilts her head,
And lifts her lips…
A gentle kiss becomes a tangle of flames: mouths moving, hungry, consuming.
It's a fervid moment of scorching passion but when the two pull away, evidence of the frenzied embrace burns like a scarlet letter.
She can see she's left quite a mark on her man…
A messy chin, ruddy red lips, and stained face. Even the tip of his nose is smeared with pigment. A peek in the mirror, and she can plainly see the same smudged lipstick painted over her mouth.
From beauty queen, to sad clown… ah the transformative powers of makeup.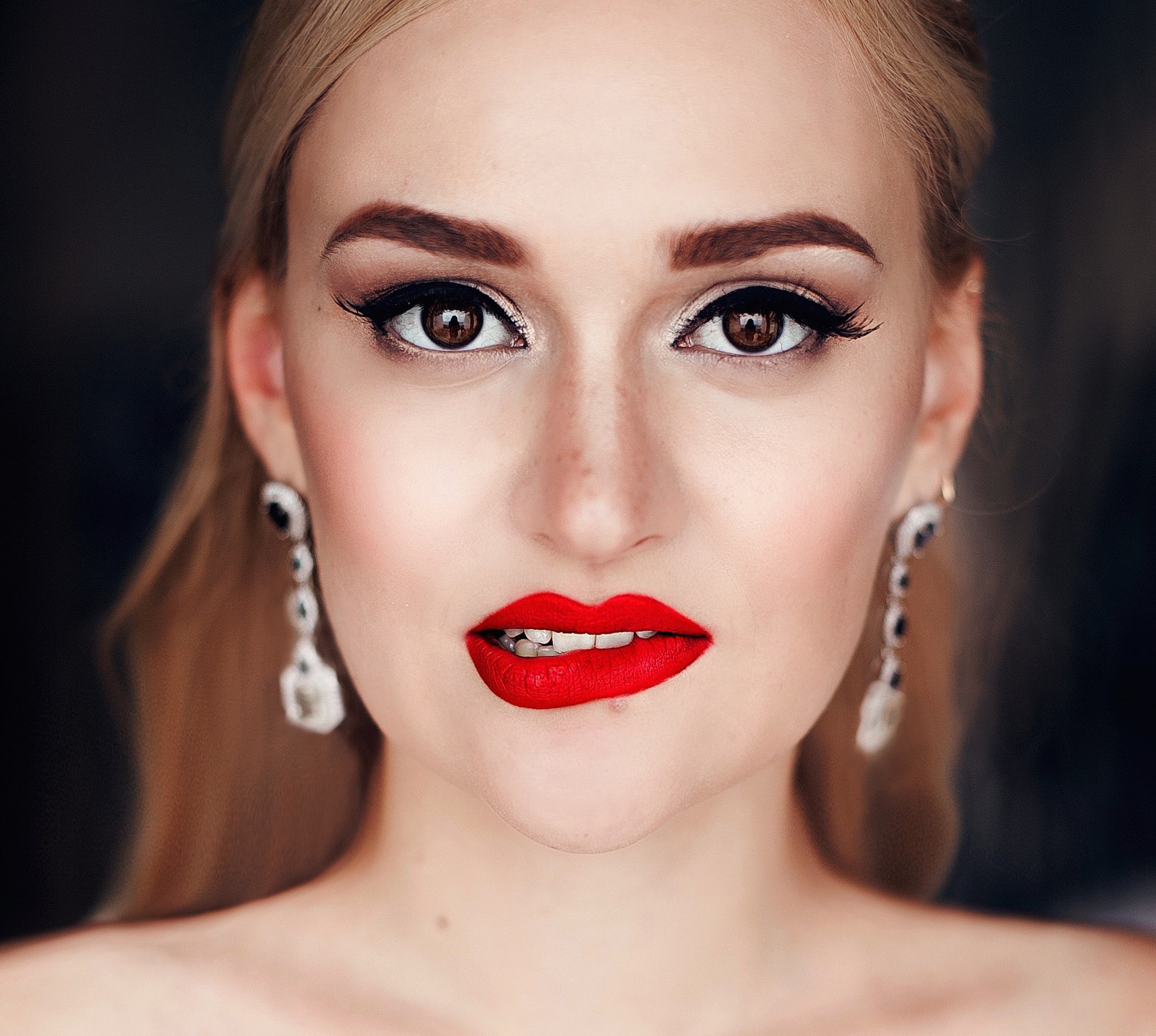 Red as we well know ladies, is not the easiest of colours to wear or remove. Be it nail polish, lipstick or eye shadow, that flaming hue requires precision to apply and patience to wipe off. That's why when we choose to paint the town red, we want it to last. All night long.
Minimal re-apply and touch-ups please! We don't want the fear of smudging or staining to hold us back.
So when it comes to Valentine's Day – the most 'romantic' day of the year – we want, nay, need to find the safest long-lost lipstick to get us through the night.
This rich, sexy hue adds a touch of magic to our makeup routines and let's face it, it makes us feel great.
Red is a colour of confidence and power. It's a take-charge kind of colour. Vibrant and exciting, this colour has been known to increase heart rates and evoke feelings of desire and lust.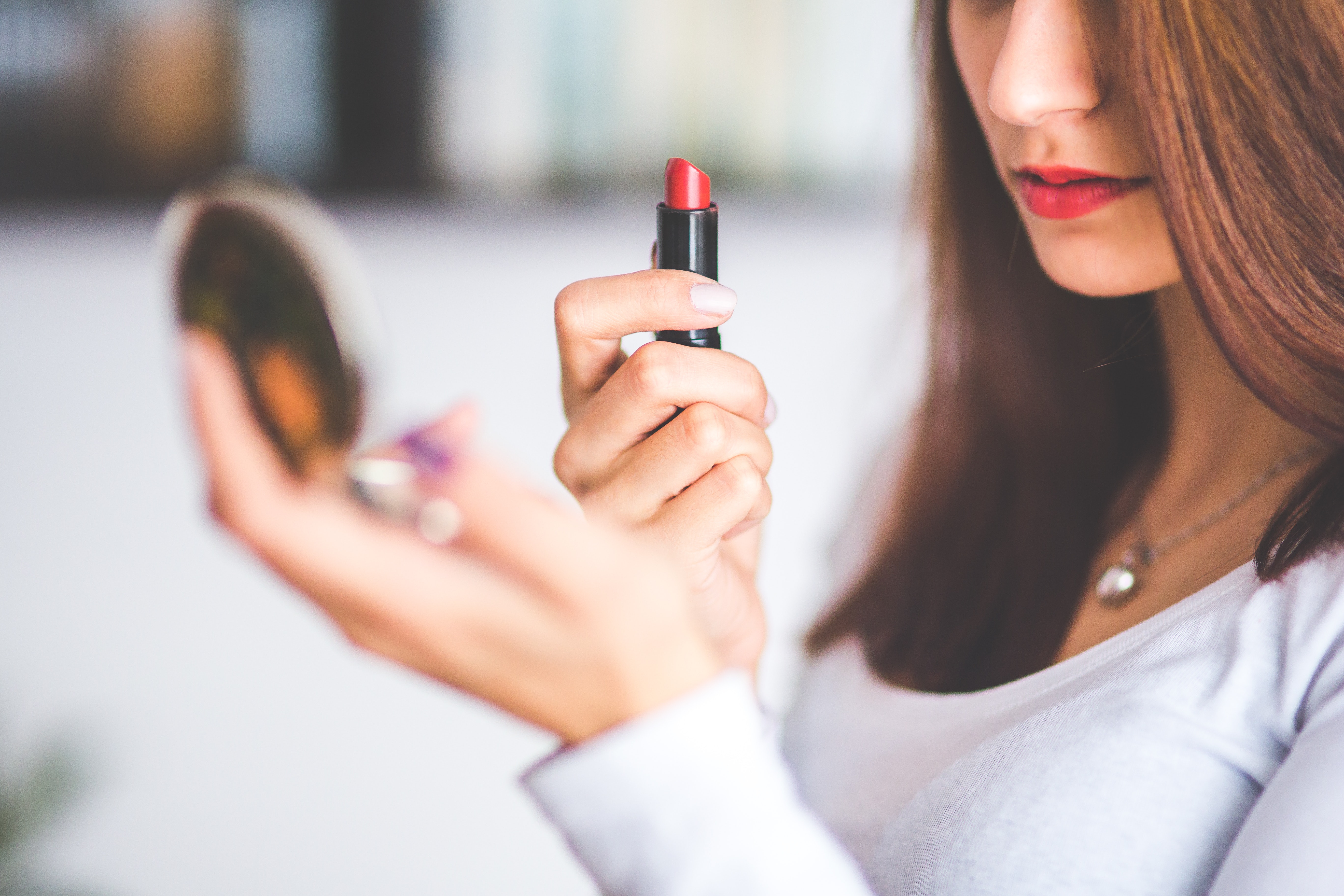 Ladies… ready to paint the town?
My Top 4 Picks for Kiss Proof, Long-Lasting Lip Stain
Any one who knows me, knows red is my favourite lip accessory. So I tested les rouges, Drugstore and luxury brands alike.
Some were pretty on the display, but a textured disaster on the lips. Others would last an hour or so, but require ample applications after every meal or drink.
Lipsticks are creamier, smooth and soft. But for long-lasting wear, they are a definite no-go. Lip stains are the only option. And while you may fear flaking and dryness, you can put those worries to rest. Simply apply your favourite hydrating lip balm before you apply the lip stain, and your lips will remain irresistible from dusk till dawn.
So here they are… the best of the best.
Stay Satin Liquid Lip Colour, in shade 500 Redical
Coming in at the best price of all four, this liquid lip stain certainly serves its purpose. It does last and it doesn't rub off easily. The colour is a lovely classic red, that doesn't dry or bleed. Once on, it's very lightweight. But the formula itself is thick and creamy. This does however make it easier to apply (especially when it goes over hydrated lip balm lips). The smell of this lip stain is a bit funny… but I find it's only noticeable when I apply the colour.
Cream Lip Stain, in shade 01 Always Red
The colour is intense, bold and vibrant. Everything you want from a spicy red. It's easy to apply and glides on smooth. The colour lasts and won't fade with food or drink. You may want to touch it up a little throughout the day, but overall this lip stain doesn't bleed or leave a mess. It's reliable and easy to wear.
Powermatte Lip Pigment, in shade 2773 Starwoman
If you love red, you'll want this lip stain. The colour is addictive. Deep, rich and sultry. It's a red carpet colour, that turns your lips into perfect pretty rose petals. It is, however, a rather watery formula – so do exercise caution when opening the tube and don't tip it to the side! As I mentioned, it is watery so applying this pigment with acute precision may take some practice, but it would be well worth it. This pigment is here to stay; put it on in the morning, and you are more or less done for the day!
(BTW, this was my favourite of the four and is now my go-to lip stain)
Vinyl Cream Lip Stain, in shade 409 Burgundy Vibes
As you might expect, this was the priciest of all the lip stains. So how did it compare to the others? First of all, it did last the full day. But this lip stain felt nothing like the others. The texture was creamy but also gloss-like. At first, I was worried I had purchased a lip gloss by mistake. The colour was a deep and seductive red in the tube, but once on the lips it appeared much lighter (again, like a gloss). With a few more applications the colour does shine intensely, so you can control the vibrancy you wish to wear. The formula smells almost like berries, and glides on easily thanks to the shape of the brush. Unlike the others (which dried matte) this lip stain kept its glossy shine all day. If you prefer the feel and look of lip gloss, this lip stain is a good fit for you.
Read More
A Taste of the Stars at Montecito
The Edge of Black
A Search for Sweets at Nugateau 
Valentine's Day and the Language of Flowers
Swee-ee-eet Sweet Sweet Potatoes