Reading Time:

4

minutes
Montreal, Canada's culinary gem. This beautiful city of culture and history has the highest number of restaurants per capita in Canada, with menus and flavours from every inch of the globe. French, Italian, Indian, Japanese, Portuguese, Polish, and more!
If you're craving pasta, then you head over to Le Serpent. If you want croquetas, then Sorocco is the place to be. And if you want the freshest California inspired cuisine and the best poke bowls in the city, then you must go to Venice.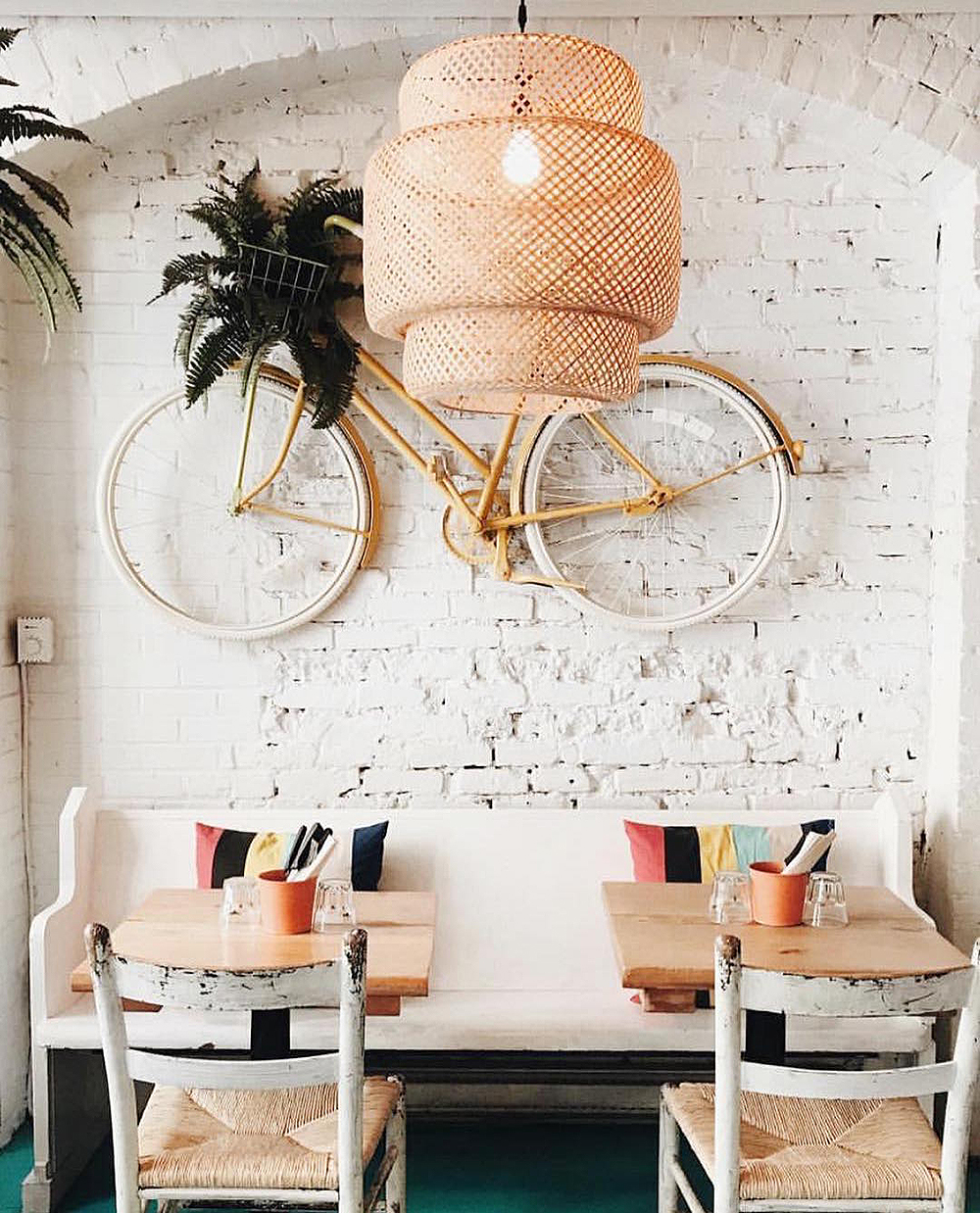 @venicemtl
At Venice, everything is made locally and and made with love. The restaurant itself emits a happy glow. Step inside, and suddenly you're on the sunny streets of Venice California. Bright cheery hues dance across the walls and bounce from chair to chair. Wicker chandeliers hang from pine covered ceilings next to a jungle of overgrown plants stretching out their lacy fingers. Vintage bicycles, surf boards and photographs decorate the walls, sending you deeper into a California daydream.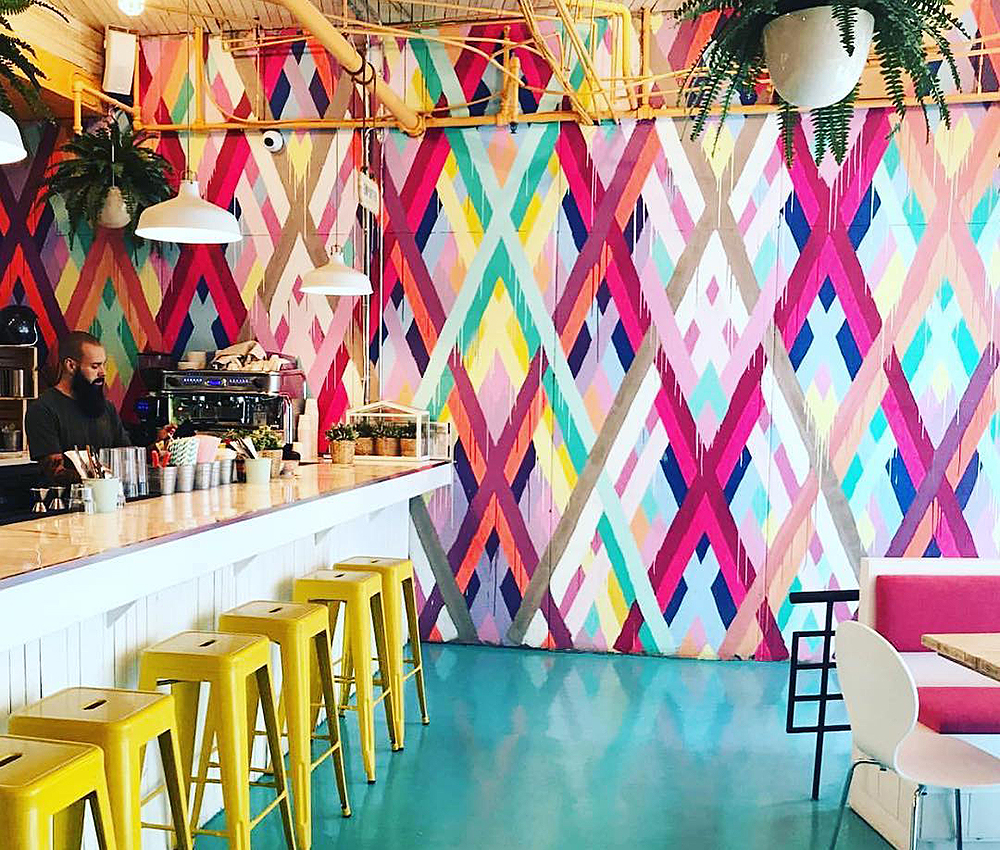 @venicemtl
Whether you come into eat for an afternoon lunch, or late at night on the patio under stars, you will find that Venice shines with the same radiance and warmth as California. And offers up the same healthy lifestyle, with fresh as can be food served on their menu. Gourmet salads, soups, tacos, poke bowls and desserts, with a plethora of vegan, vegetarian, gluten-free and lactose-free options to choose from. Venice is a place all of your friends and family will enjoy.
The soup you simply must try, is the Butternut Squash and Coconut. An unbelievably creamy treat, with just the right kick of subtle spice. When it comes to salads, you have your pick: The Venice, Abbott & Kinney, Malibu and San Diego. All are vegetarian friendly and all are equally delicious, served with an abundance of fresh mixed greens, fruit, nuts and seeds, and tortilla chips. Eating healthy was never so easy.
Brunch is a satisfying treat. Especially when you order a cold pressed juice and Avocado Toast with a sunny side up egg. But don't stop there! Next try a Pitaya Bowl (dragon fruit bowl), with fresh dragon fruit, kiwi and coconut, this dish is a tropical oasis.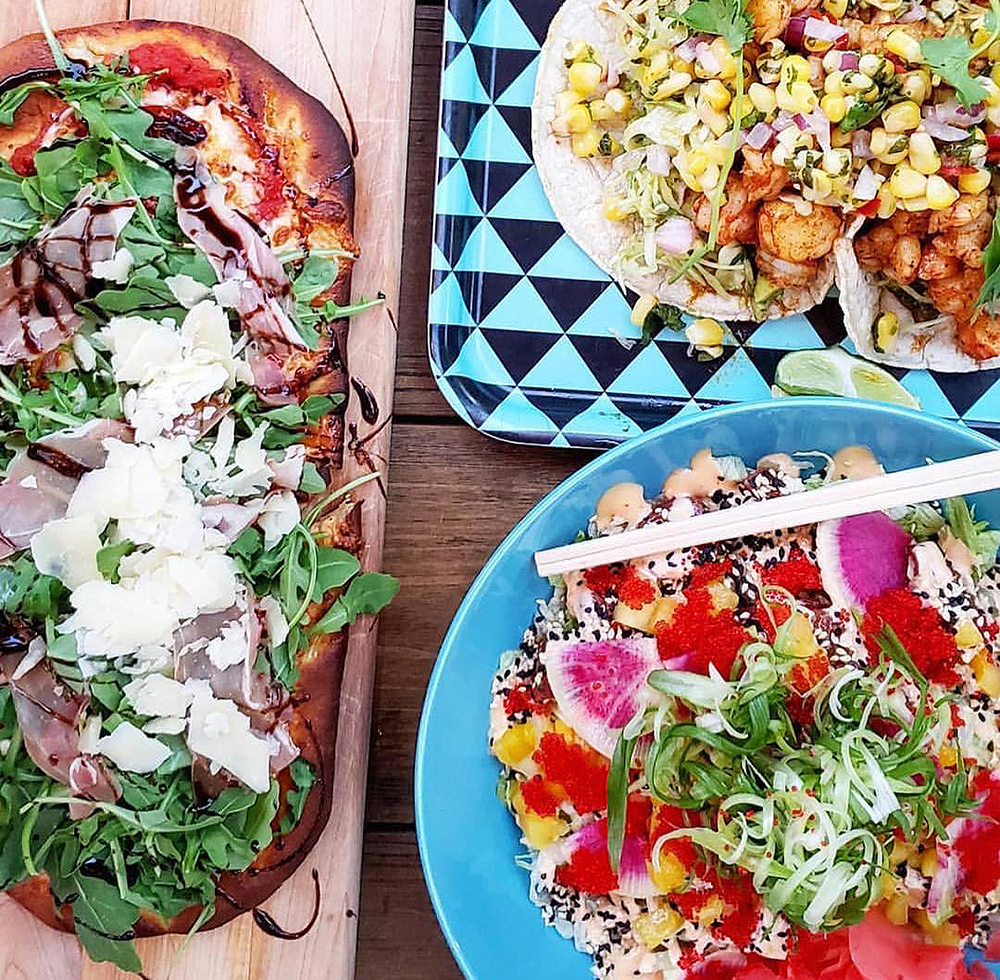 @venicemtl
Of course, the most popular items on the menu, are what Venice is most famous for; delicious, delectable, poke bowls. Tofu Poke made with rice, tofu, sweet chili sauce, pineapple, crispy shallots, and edamame; Salmon Poke served with rice, salmon, miso yuzu sauce, cucumber, pickled ginger and puffed rice; Tuna poke; Shrimp poke… however will you choose? For me, it is the Tofu Poke I run to every time. But those are the words of a veggie loving vegan. Try the Salmon, Shrimp and Tuna too, discover the flavours that speak to you.
Feeling festive? Take a taco, or two! Korean Beef, Spicy Fish, Mexican Chicken or my personal favourite… Falafel with hummus! Each bite is a fresh, flavourful party in your mouth. Herbs, spices and sauce are perfectly balanced in this colourful vibrant dish.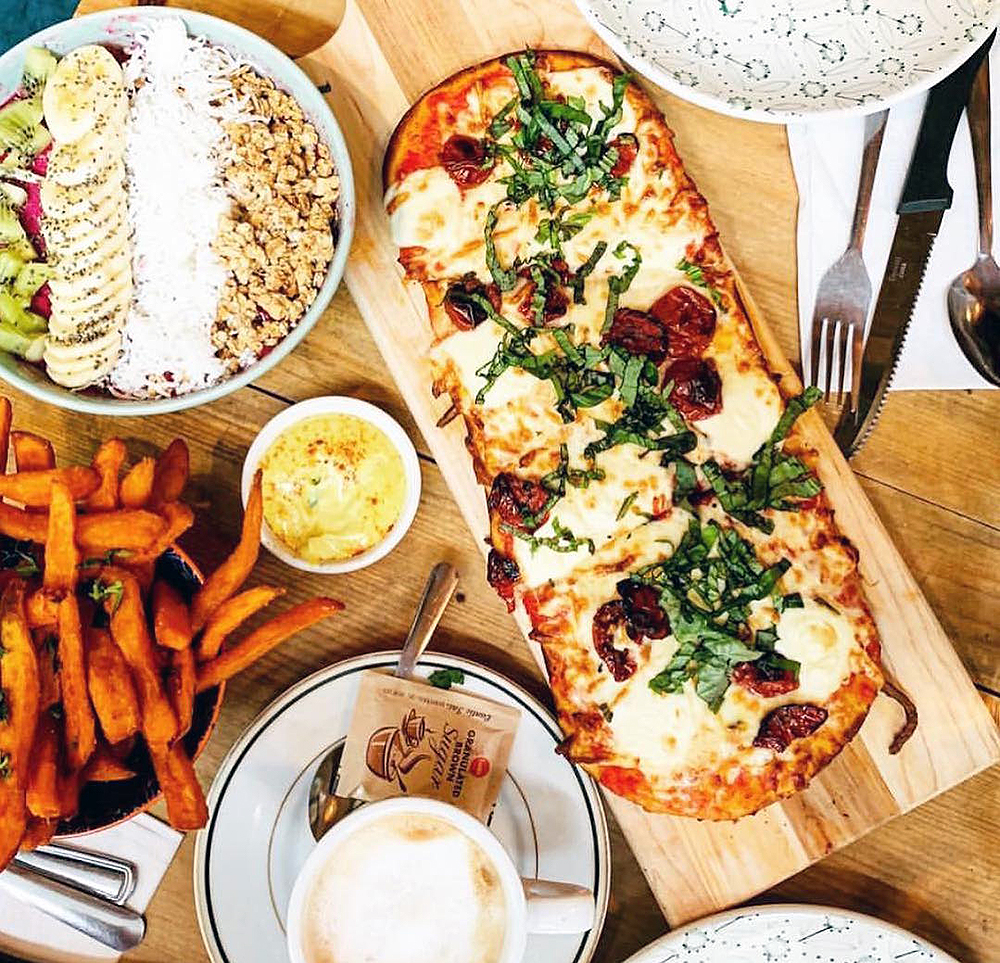 @venicemtl
But at Venice you will find, ordering just one dish is never truly enough. How could you ever step inside without sampling a little bit of everything? Venice is the perfect place to go to with friends, the bigger their appetites the better! Order a flatbread, salad, dips, chips and dessert to share, you'll feel like you're out by the beach enjoying a casual picnic under sunny California skies. Order the Guacamole and Beetroot Hummus with tortilla chips; they are perfect plates to enjoy in the company of others. Flatbread Pizzas should also join the party! Too big to eat by yourself, they require the happy hands and hungry stomachs of those you love to be with.
For dessert, you may also want to share, seeing as the options are too good to choose from. Double Chocolate Brownies, Classic Cheesecake and Venice Carrot Cake. All but the cheesecake are gluten-free, which only makes them that much better!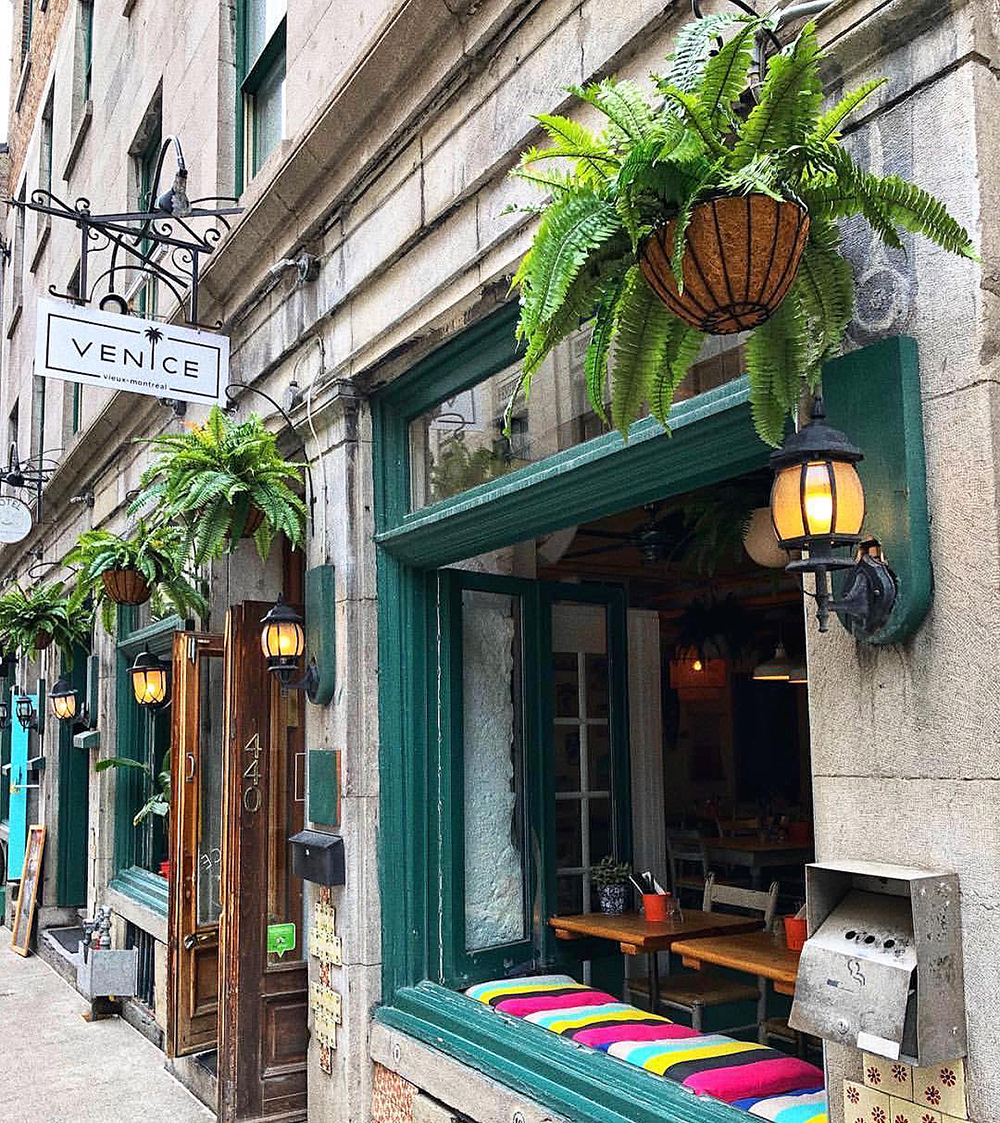 @venicemtl
Fresh, flavourful, fun food. Venice is a bright delight, catering to gluten-free, lactose-free, vegan and vegetarian options. If healthy food and California vibes are what you desire, then Venice is a must visit restaurant in Montreal. Step inside and escape.
Find them on 400 Saint Francois Xavier Street and 1045 Côte du Beaver Hall in the heart of Downtown and Old Montreal.
Keep reading, follow the links below
Vegan Friendly Finds in Montreal 
Canadian Cuisine: Quebec