Reading Time:

3

minutes
Research suggests that consuming cannabis through edibles is better for your health, especially during a pandemic that's wreaking havoc on lungs all over the globe. Since COVID-19 attacks our lung cells, eating our weed is the safest option right now.
However, most of the market's edible options are junk food like chocolate, brownies, and gummies. This doesn't exactly make sense, especially since edibles are meant to be a health-conscious alternative to smoking. There's nothing healthy about a buttery or sugar-filled dessert, so we decided to compile some more nutritious substitutes that will give your body the energy it craves.
Healthy Guide to Making Edibles
Dosage tips:
Start with 10mg but wait at least a few hours to increase. If you're new to cannabis, it might take a bit longer for the effects to kick in. Don't double down on dosage if you don't feel anything after an hour—instead, snack on something like an apple to stimulate digestion and get those effects going.
If you over-consume, remember to keep drinking water and counteract the high with a CBD dose (no THC). If you don't have this on hand, grate a tablespoon of lemon zest. Chewing this can also act as an antidote.
Keep in mind that an edible effect lasts longer than vapor or smoke, and it's more of a body high than a cerebral one. There are differences in the way your system absorbs it, so take it slow.
Creating your Canna Oil
Usually, cannabis-infused butter is the norm. But there are so many different oils that are better for you, so we suggest cooking with olive or coconut oil instead. As always, you'll need to decarboxylate your marijuana to get those compounds activated.
Simmer the following mixture for 8-12 hours, stirring every half hour. If you have a crockpot or slow cooker, this is ideal.
1 cup of coconut oil
1 cup decarboxylated cannabis
1 teaspoon sunflower lecithin
After it cools, strain the remaining solid plant residue to a cheesecloth and squeeze out the usable oil into a jar.
Edibles That Are Better for You
Chocolate and bananas are an age-old combination that we'll never get tired of. Unlike bananas foster, you can consume this fruit and dark chocolate treat guilt-free. There are only three ingredients total your canna oil, a banana, and dark chocolate chips, which coat the banana.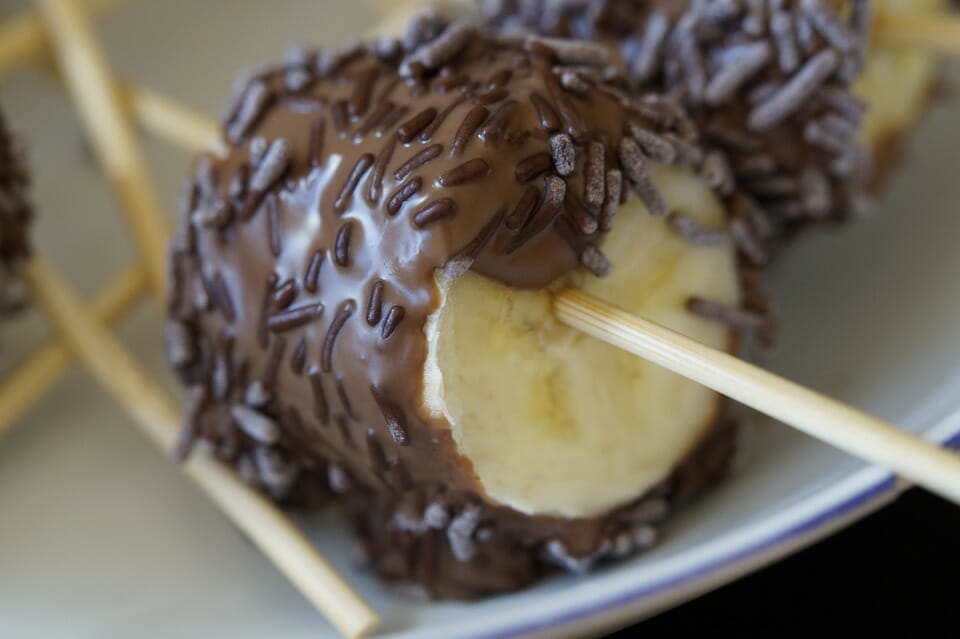 We all like to indulge in our sweet tooth once in a while, but wouldn't it be nice to see some savory options to put on the infused menu? These kale chips are the ultimate snack for movie night and are coated with seasoning salt and your cannabis oil. Just make sure your leaves are dehydrated before you season them and bake them.
Canna Bliss Blueberry Smoothie
With the weather getting colder, it's understandable that you'd want to hibernate with an endless supply of milkshakes. We're totally down with that plan, but suggest that you swap out that craving for this delicious blueberry smoothie – your body will thank you. You can simply drizzle your oil into the mixture before blending.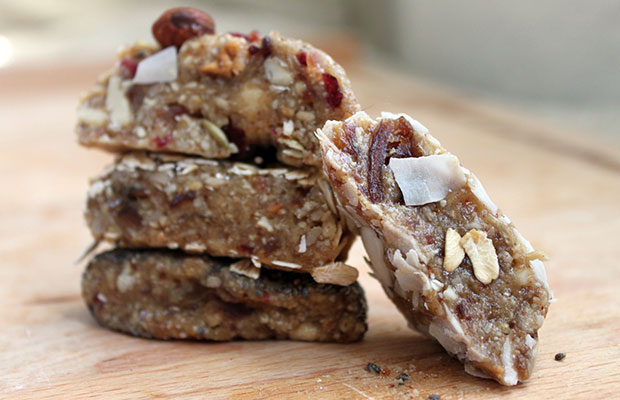 Infused Raw Vegan Energy Balls
These raw vegan energy bars are so addictive. You'll feel like you're eating junk food. But it's quite the opposite – they're packed with superfoods like dates, cashews, and sunflower seeds that provide energy and taste like heaven. This recipe has about 20mg per energy ball, so reduce or increase accordingly based on your tolerance.
Let's be real; we couldn't leave you hanging without the most iconic edible recipe of all time: the pot brownie. Nixing the bad-for-you ingredients, this paleo brownie uses raw cocoa powder, vanilla, a cup of almond/ sunflower seed butter, and honey instead of sugar.