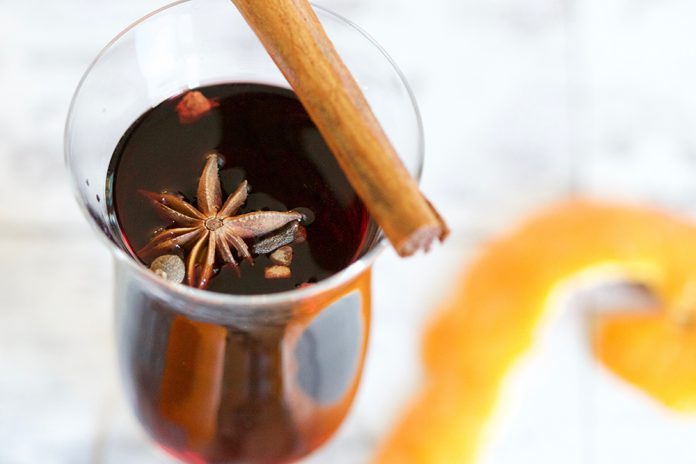 Have a holly, jolly Christmas
It's the best time of the year
I don't know if there'll be snow
But have a cup of cheer…
You can't always count on snow… but you can enjoy a warm cup of cranberry mulled wine to savour the final days of the season.
Ingredients
3 cups of dry red wine
2 cups of cranberry juice cocktail (not the pure organic juice, it is too bitter for this recipe)
1 blood orange, sliced thin   
2 cinnamon sticks
4 cloves  
2 star anise
1 tbsp pure maple syrup 
Instructions
Pull out a small saucepan and pour in the wine and cranberry juice. Add in your spices (cinnamon, cloves, star anise), as well as the orange slices and maple syrup.
Stir all ingredients and set the heat to medium.
Watch as the cranberry wine simmers, and keep an eye on the heat. If it starts to boil turn it down. You do not want to burn off the alcohol.
Simmer for 20 to 30 minutes and stir occasionally.
When it is ready, you can strain the spices out, or simply pour the wine into glasses with a ladle.
Serve hot with a stick of cinnamon, and a garnish of orange zest/peels, cranberries or sliced apples.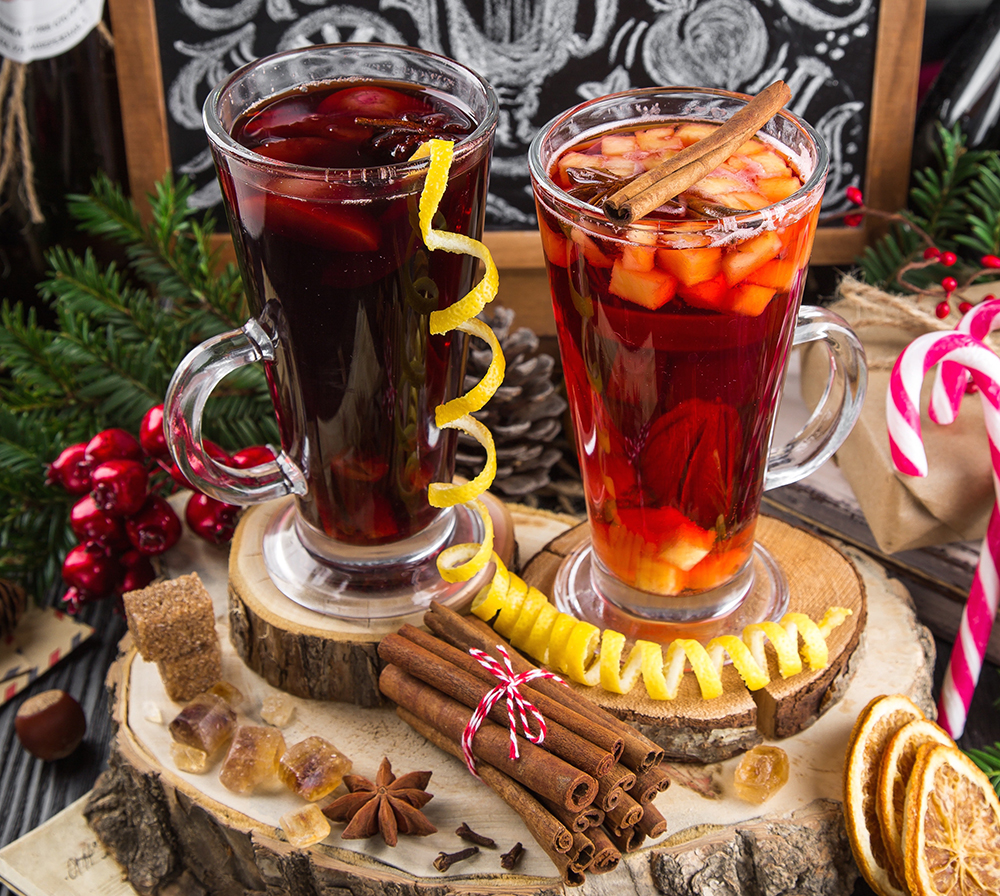 It is a truly delicious drink to enjoy on a cold December night. Cheers!
Read More: 
Easy to Make Vegan Apple Oat Bites